🏈 Mod football had a big win last night in LeRoy 42-34 Scoring for the Dawgs Jake Benitez touchdown (extra point failed) Jack Henry touchdown (Seth Eadie 2 pt. conversion) Jack Henry touchdown (extra point failed) Jack Henry quarterback keep (extra point failed) Colton Hughes to Seth Eadie (Seth Eadie 2 pt. conversion) Colton Hughes quarterback keep (Seth Eadie 2 pt. conversion) Highlights 🛡️ Goal Line stand in the last minute to secure the win. 📷 Photos courtesy Shari Nichols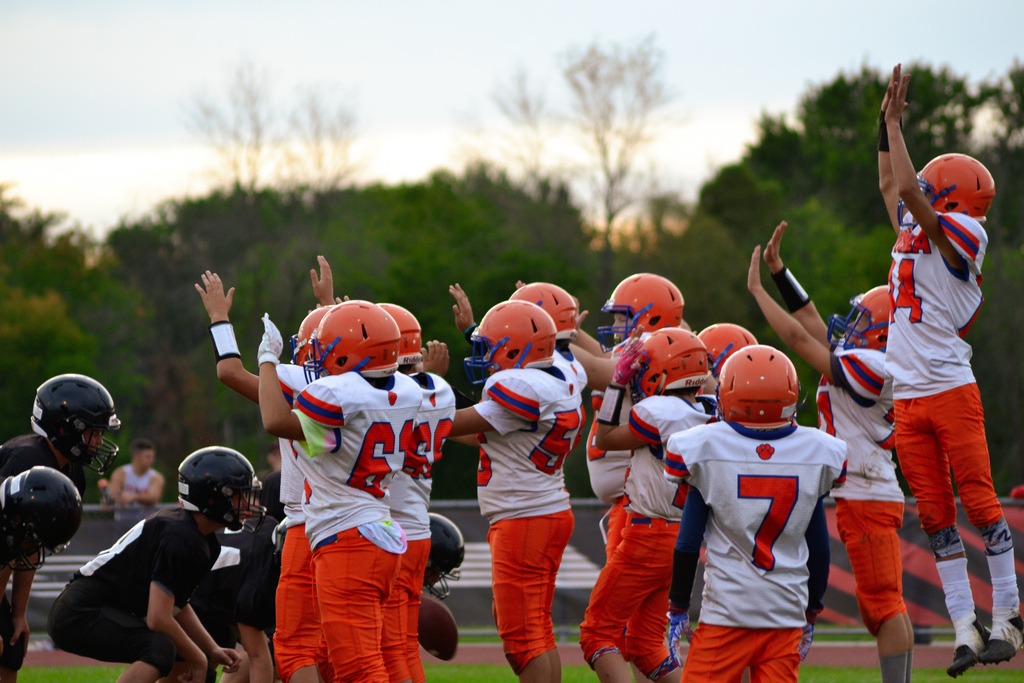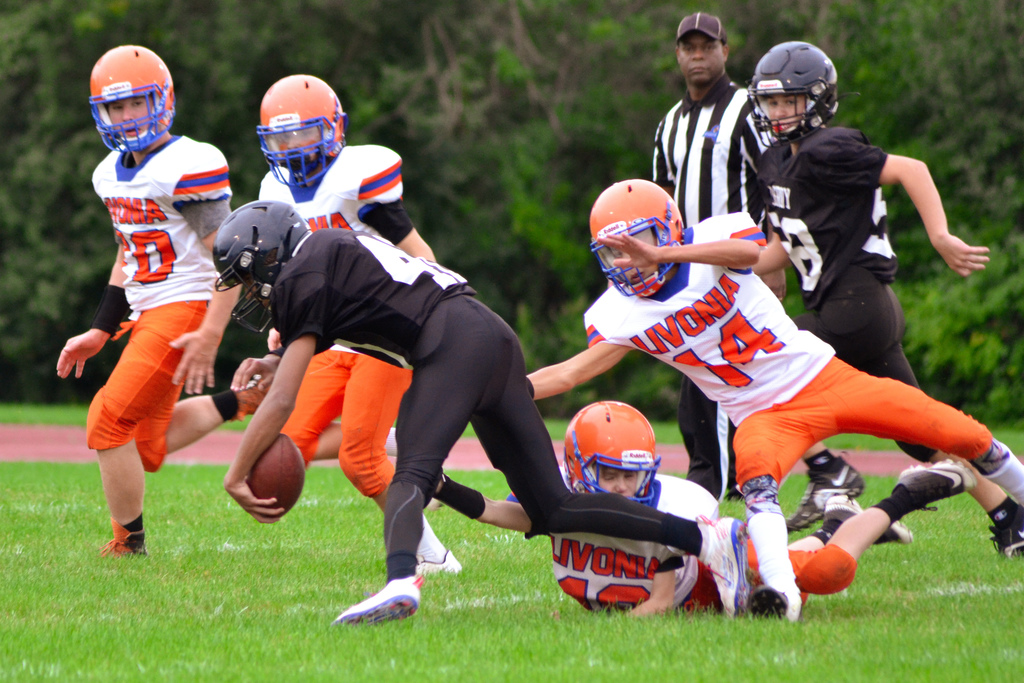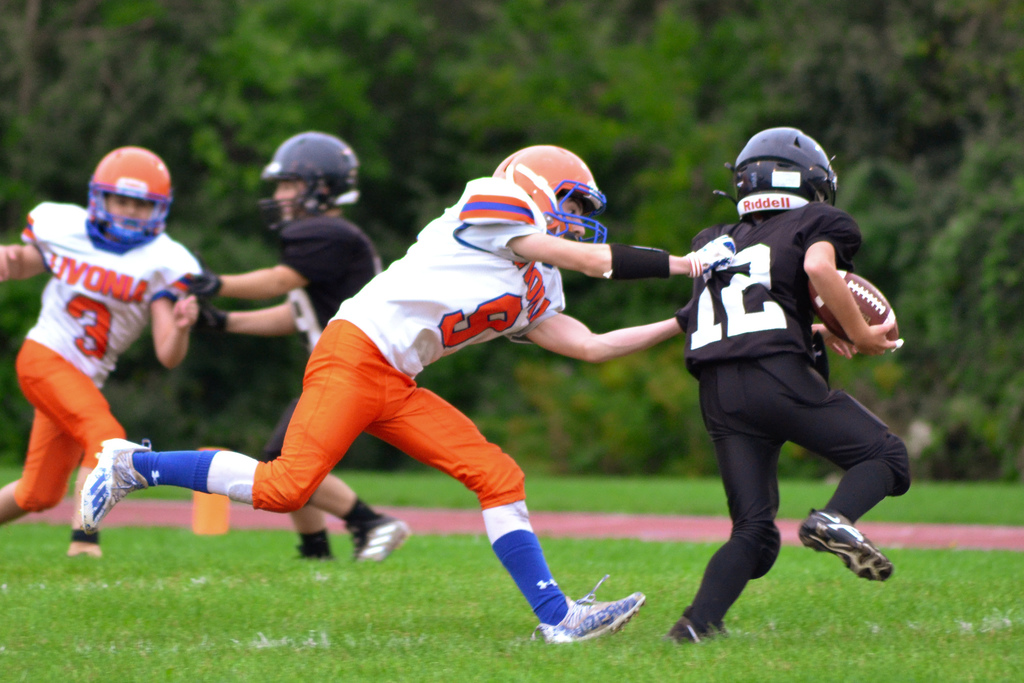 🏐 Volleyball wrap up for Wednesday, Sept. 15 Another tough match for the varsity team. They fell 3 sets to Pavilion 25-14, 25-9, 25-11. Leah Warner had 8 digs Sara Johnson had 5 digs Emma Simmons had 2 aces 1 kill 9 digs Lillie Capecci had 1 ace 5 assists 1 kill 3 digs Caroline Cendoma had 3 kills 1 dig Ella Keller had 2 kills They return home to play Perry tonight! 🏐 JV Volleyball won their match against Pavilion - 2 out of 3 sets. 25-14, 15-25, 25-21 Kaylie Hasfurter lead the team with 7 aces and 4 digs Trinity Murphy had 5 kills with 7 assists from Julie Renner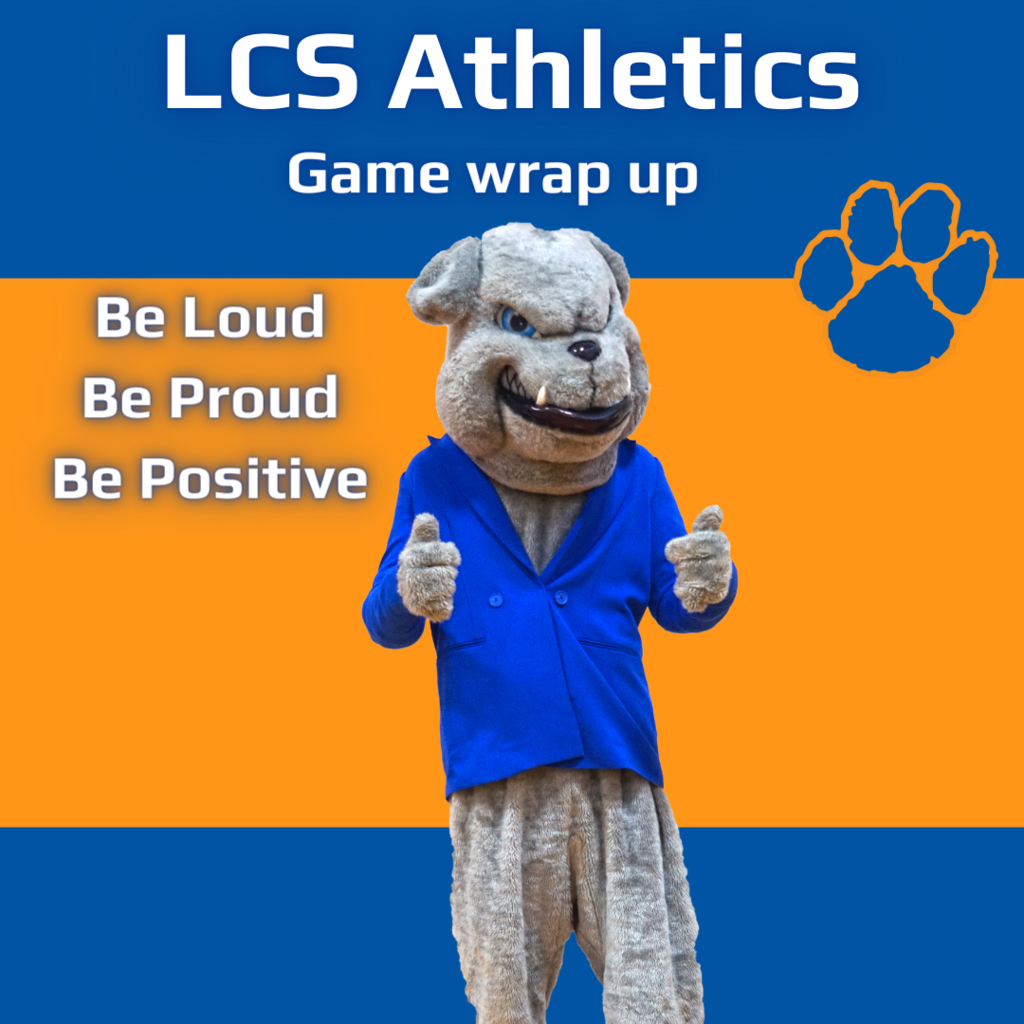 Tuesday Night Wrap-up 🏊‍♀️ Girls swimming and diving battled the reigning Class C Champions, Wellsville, coming up short 103-77 in their season home opener. Many great races, and more qualifying times. 🥇 First place winners Lila Meyers in the 50 and 100 Free! Angela Tewksbury in the IM and Breaststroke! The team is 2-1, with an away meet @ Letchworth on Thursday! 🏃 The Boys and Girls Cross Country teams began their season last night by going undefeated. 🏃‍♂️ Top runners for the boys were Luke Lawton, Chris Coyle, Matt Mulvaney, Anthony Lippert, Josh VanNostrand, and Owen Cavo. 🏃‍♀️Top runners for the girls were Cami Rode, Alyssa Healy, Sarah Perdue, Carly Lang, and Ollie Turek. Both teams are now a perfect 3-0 on the season; great work Cross Country! ⚽ The Boys Varsity Soccer team dropped a key divisional game at home tonight to Letchworth/Warsaw by a 2-1 score, despite dominating the game. "Man of the Match" was Nick Sheldon. ⚽ The JV Boys soccer team beat a very physical Letchworth-Warsaw team 5-1. Scoring for the Bulldogs were Austin Francis & Ray Shank with two, and Max McEnerny. Assists were made by Ryan O'Duffy, Levi Woolston, and Nick Coyle. Great game Dawgs to improve to 4-0. ⚽ The Boys Modified soccer team won tonight against Hornell. Scoring for Livonia was: Alex Bajan, Grant Francis (4), Gavyn Phillips (2), Nate Brown, Braeden Roller, Kaidan O'Connor, Carson Beardsley Ethan Batzel 🥅 Mirko Kovac and Carson Beardsley combined to keep a clean sheet in a 12-0 victory! Thanks to Meys photography for the pictures. Check out the Fall althetics folder for more!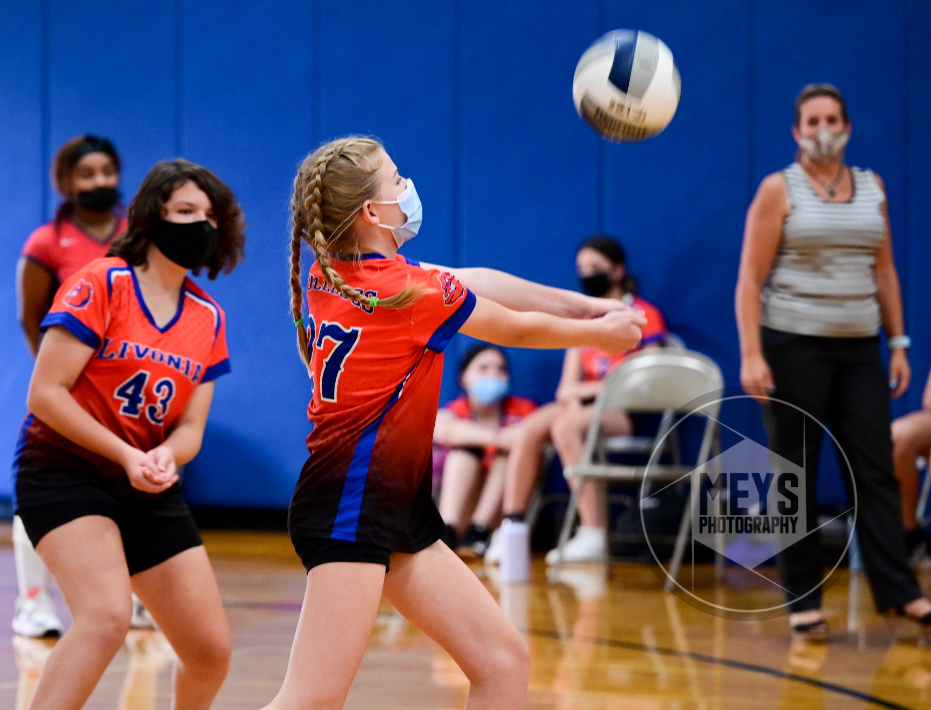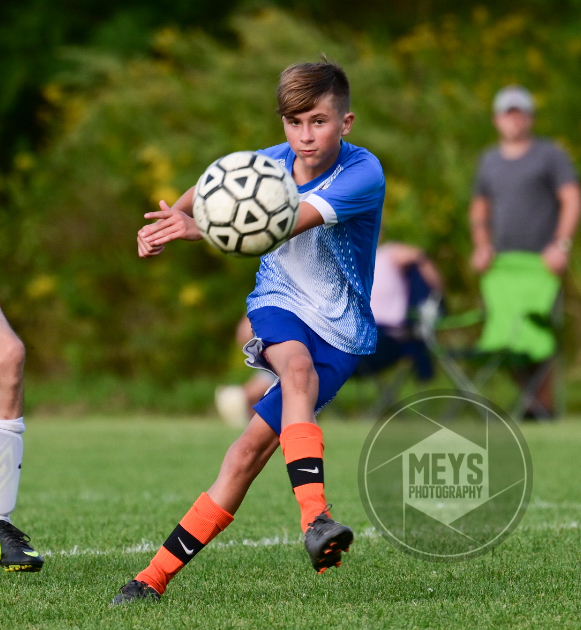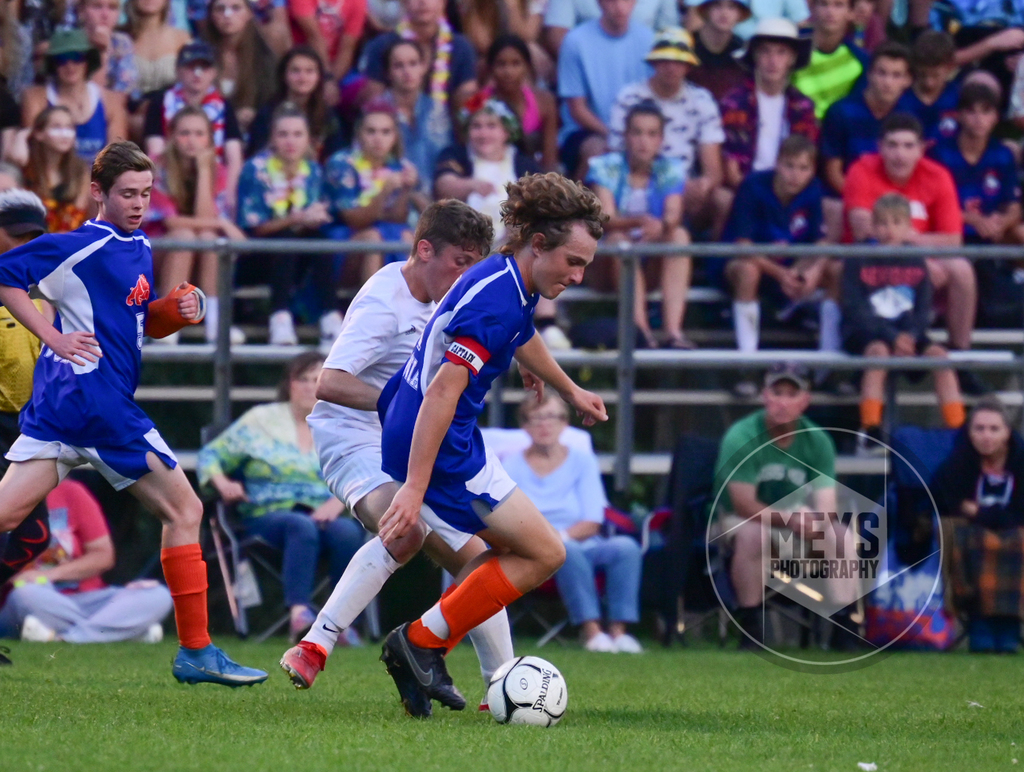 Monday Night Wrap-up (post 2) 🏐 Varsity volleyball had another tough match last night against the cougars. They fell 3 sets 25-8 25-14 25-15. Leah Warner 2 digs Sara Johnson 2 aces 7 digs Emma Simmons 1 ace 4 kills 6 digs Lillie Capecci 1 ace 3 assists 2 digs Ella Keller 2 assists 1 kill and 1 block Mary Newton 1 dig Starting Wednesday the girls go on a 6 game run. Livonia is now 1-3 🏈 JV football played a tough game last night vs a big Letchworth/Perry/Warsaw team. Brayden Amadeo scored on the first play of the game and returned the kickoff 70 yards for a touchdown. The two-point conversion fell a little short to make it 6-0. The game remained the same with some tough defense until the fourth quarter when Letchworth/Perry/Warsaw scored with 5:30 left in the game to make it 6-6. Their 2 point conversion was good to make it 8-6. Livonia tried to put together a late run to score but fell a little short. Great effort by all players.

Monday Night Wrap-up ⚽ Girls varsity soccer lost to Dansville 1-0. Mary Kwak had 2 saves and Kylei Waters had 2 saves. ⚽ The JV girls soccer team lost a tough game to Dansville last night 2 - 1. Tough defense limited the Mustang chances, but a couple of quick strikes put the Bulldogs down 2-0 at halftime. Out of the gate fast and furious following the intermission found Libby Kwak and KJ Einhiple teaming up for a goal within the first two minutes. Despite holding Dansville scoreless in the second half, and many close scoring chances for Livonia, the ladies could not tie it up. Last week in a pair of home games, the girls hung tough with the physical play of Aquinas losing 2-0, but holding them scoreless after halftime adjustments to their game. On Saturday the Bulldogs defeated visiting Geneseo 3-0. ⚽ The girls host Leroy next Tuesday at 4:30. Come on out and cheer them on! 🏐 JV volleyball lost to HFL 25-13, 25-16, 25-14.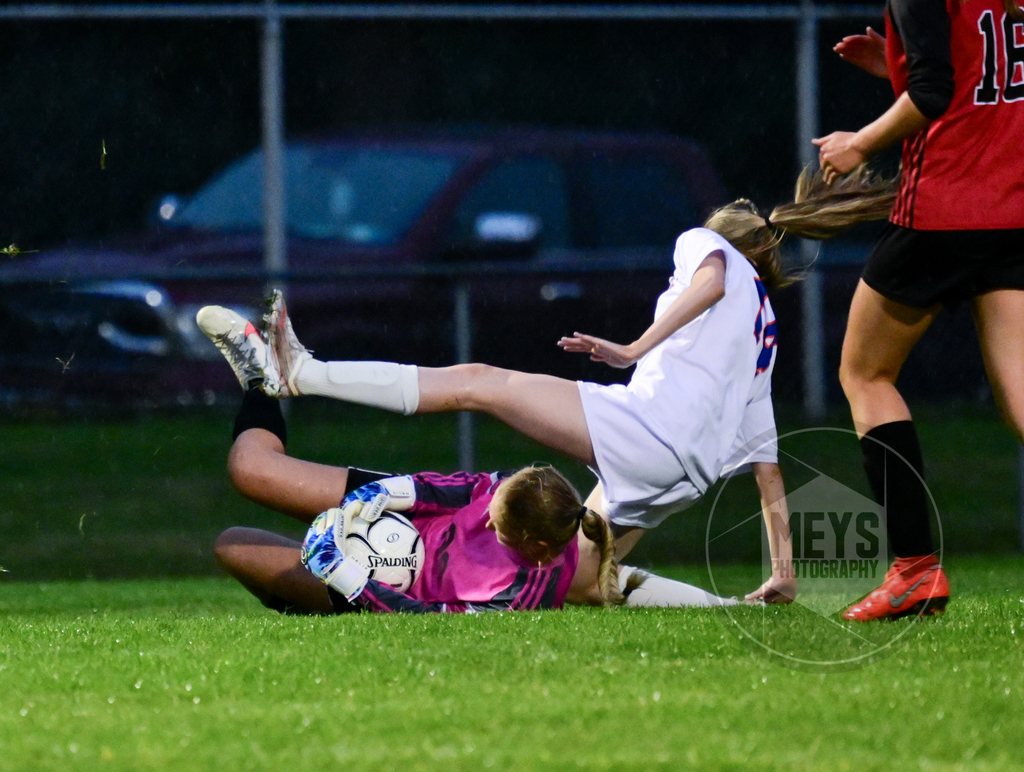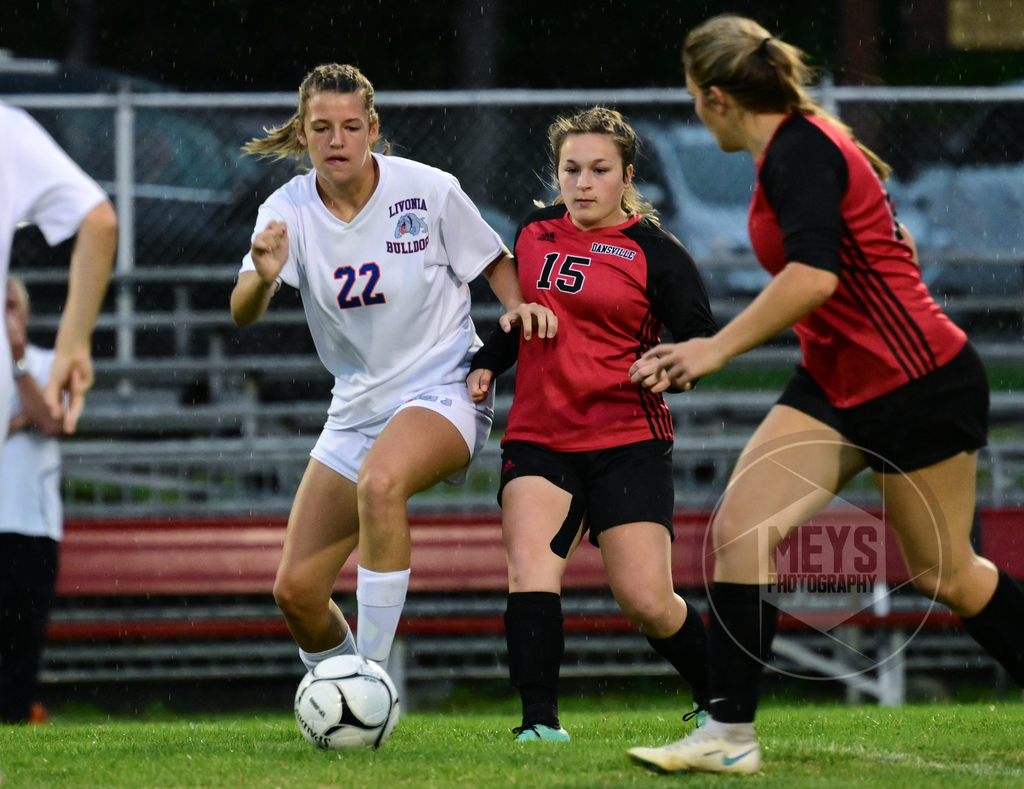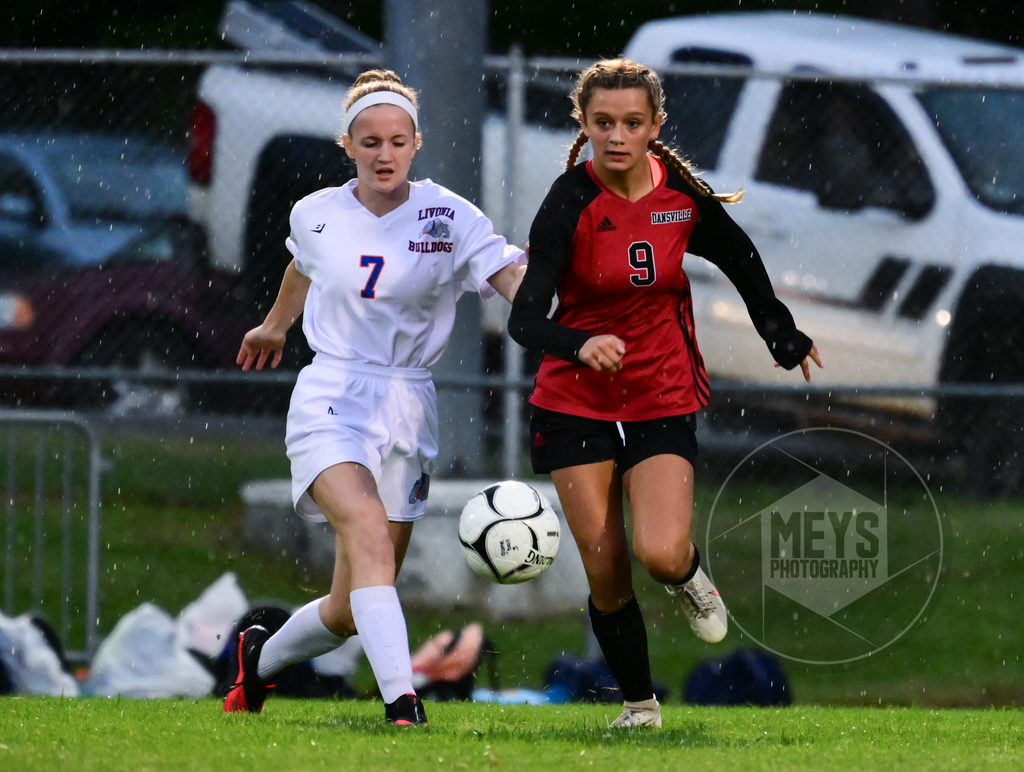 Did you know the Digital Backpack has flyers of activities, camps, athletics and events available in the area. As a reminder, we do not sponsor/endorse outside organizations. The information is provided as a courtesy to our district community.
http://ow.ly/lpSB50Fu2X2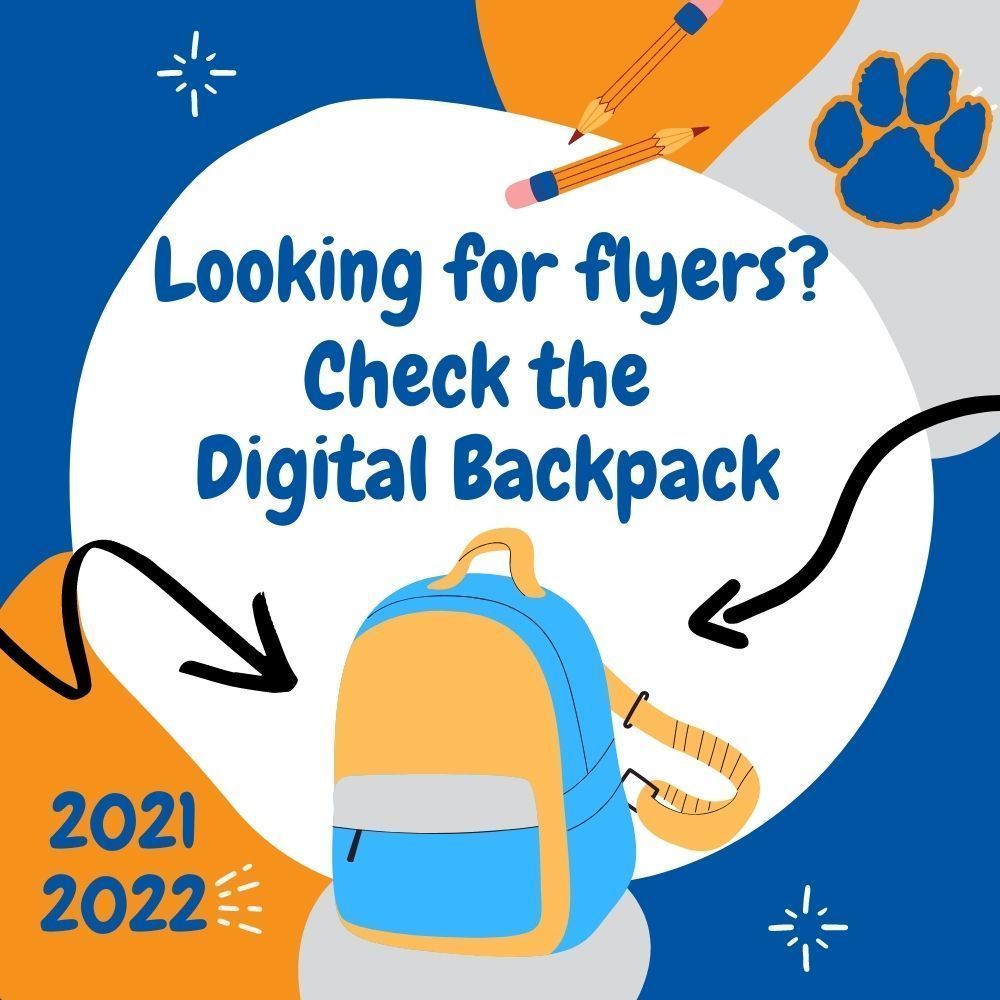 JV Volleyball September 10, 2021 vs Dansville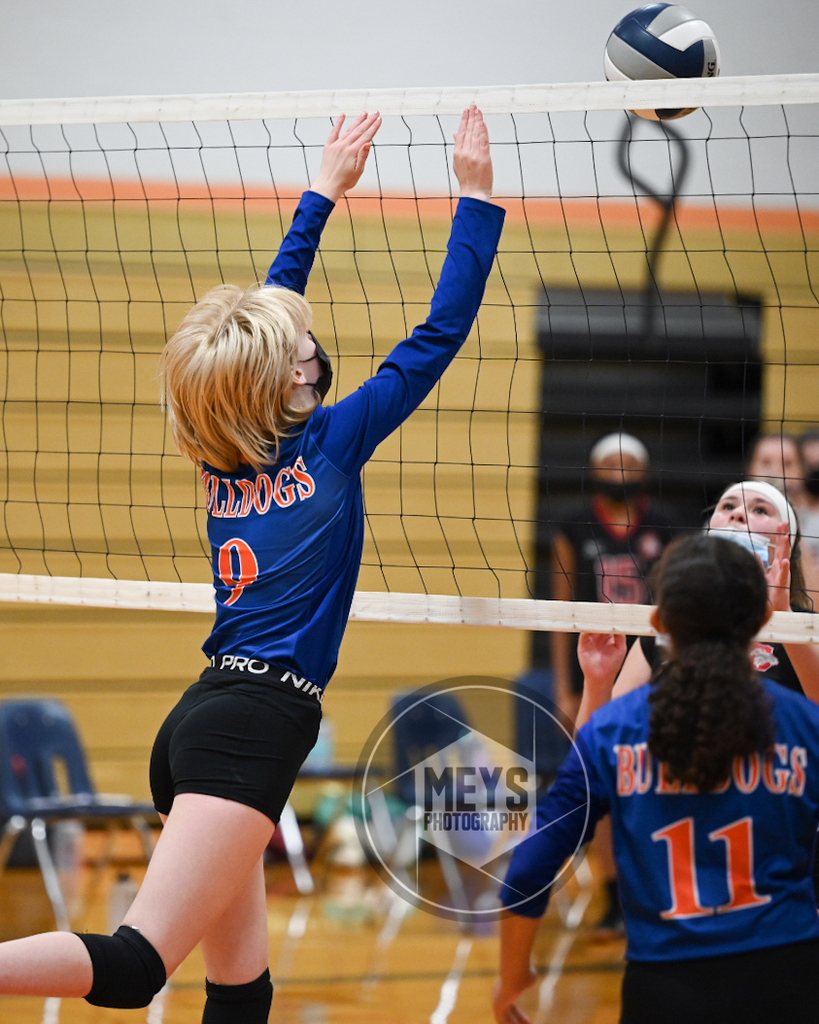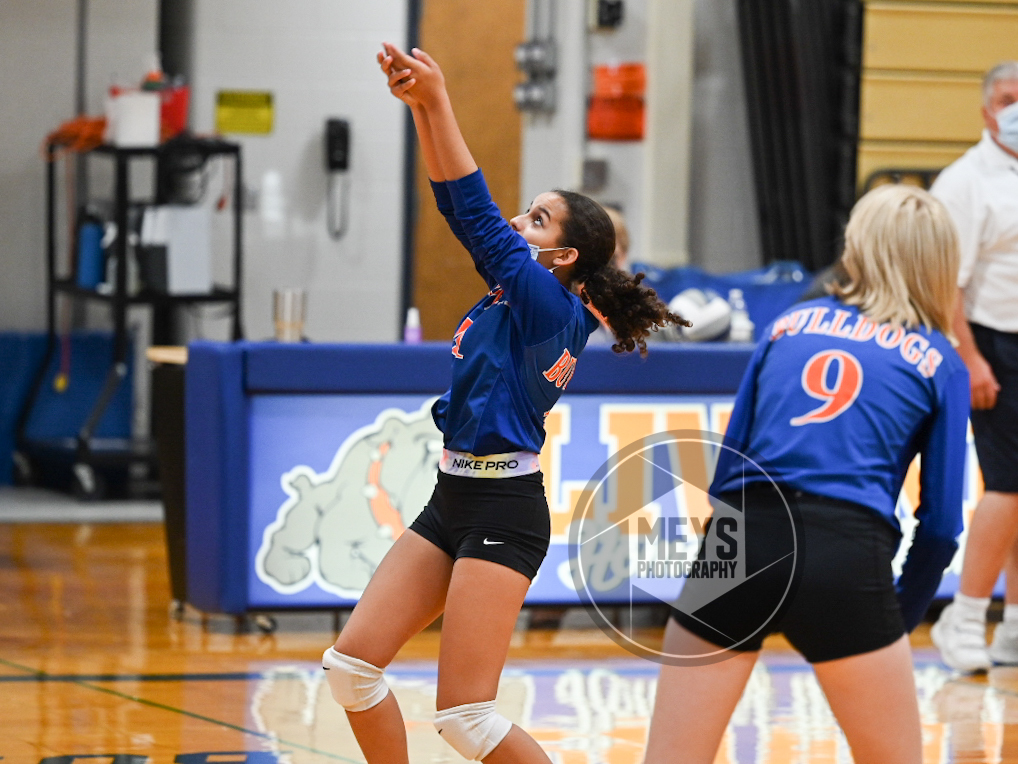 Weekend Wrap-up 🏈 Varsity Football Livonia 28 - Bath 20 Jake Watkins - 17 carries for 160 and 2 tds Matthew Connor - 9 for 62 1 td 1 rec 72 yds Jack Kearney - 12 for 47 yds 1 td Matt Bean - 3-9 83 yds Alex Benitez - 7 tackles and game clinching interception Owen Weterrings - 9 tackles Jake Watkins - 8 tackles 🏐JV volleyball had their first fantastic win last night, Friday 9/10 over Dansville. The scores were 25-13, 25-12, 25-9. Trinity Murphy played well on offense with 4 kills and 7 aces. Julie Renner also had a strong game of 5 assists and 7. Overall, the girls played with a strong mentality and great team spirit to conquer the Dansville Mustangs. I am so proud of them! 🏐 Varsity Volleyball had a tough match on Friday against the Dansville Mustangs. After dropping the first two sets 25-12, 25-16, they rallied back and won the next two sets 25-16, 26-24. The last set was back and forth with a disappointing loss for the bulldogs 28-26. They played hard and never gave up! Leah Warner has 4 aces 2 kills 4 digs 1 block Sara Johnson has 4 aces 1 assist 1 kill and 19 digs Emma Simmons has 1 ace 1 kill and 15 digs Lillie Capecci has 1 ace 7 assists 3 kills and 12 digs Morgan Meys has 1 ace 1 kill and 1 dig Caroline Cendoma has 1 kill and 3 digs Hannah Ingram has 1 ace 2 kills and 10 digs Ella Keller has 1 assist and 1 kill They travel to HF-L today for a tough match up with the Cougars.

🏈 Coach Mike Haugh will be recognized along with his 1981 championship team tonight during halftime of the Varsity Football game . Even in 2021, he still has the passion to teach the game of football and life!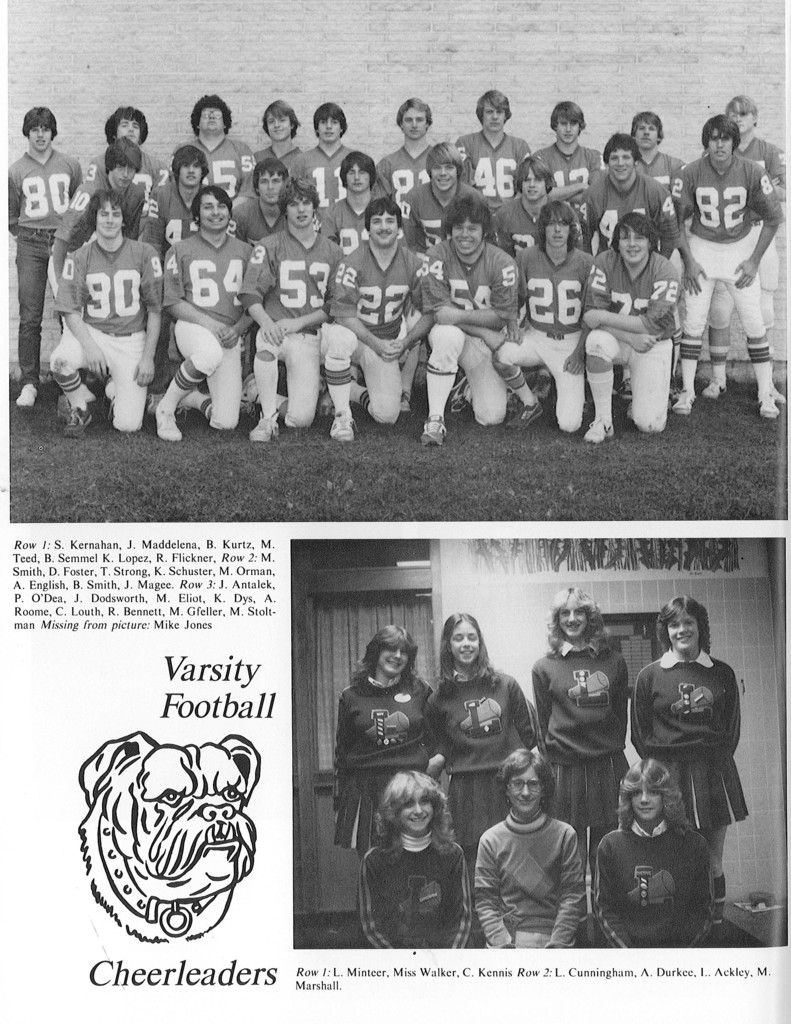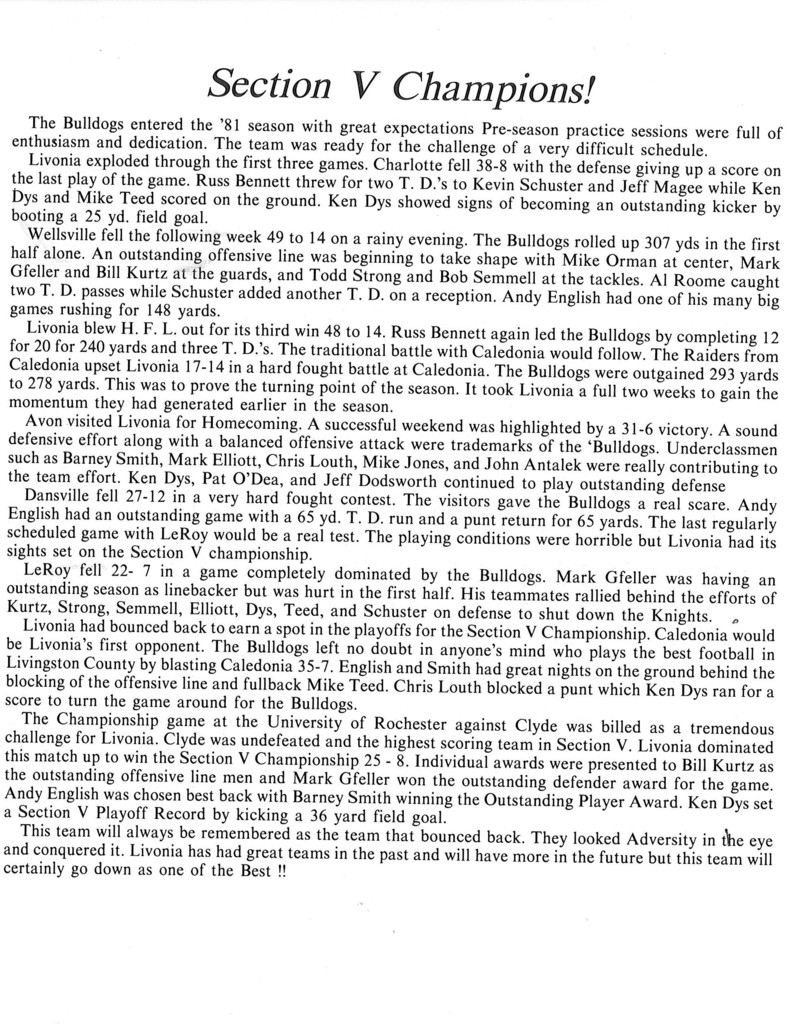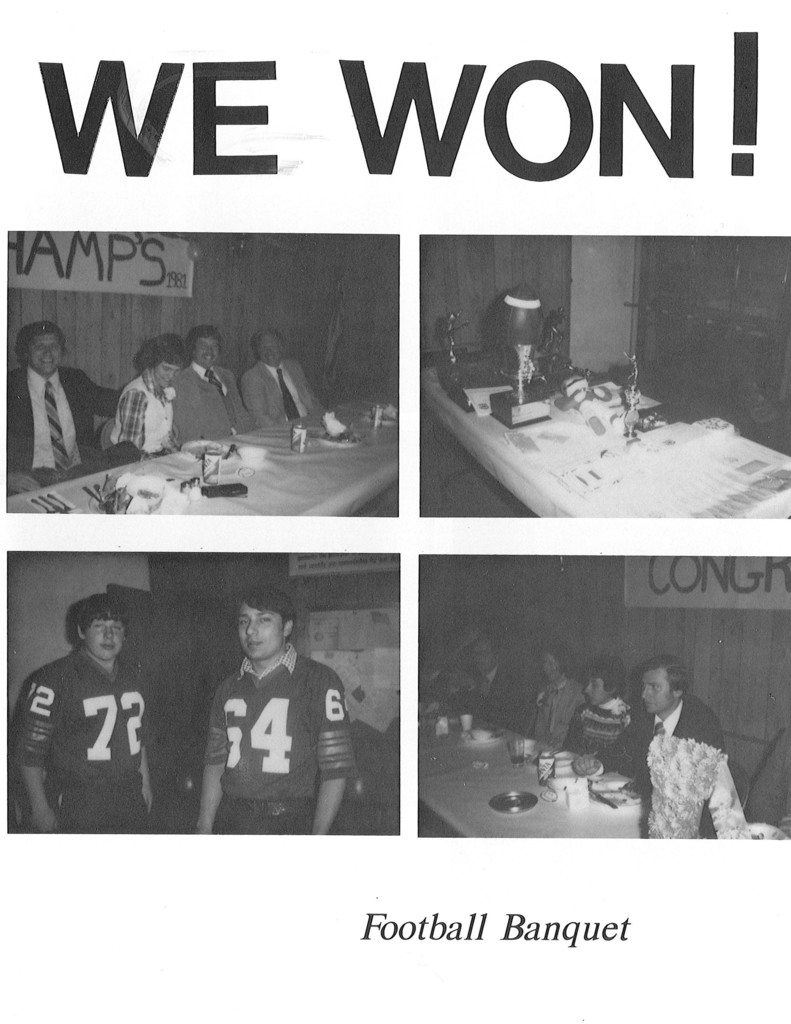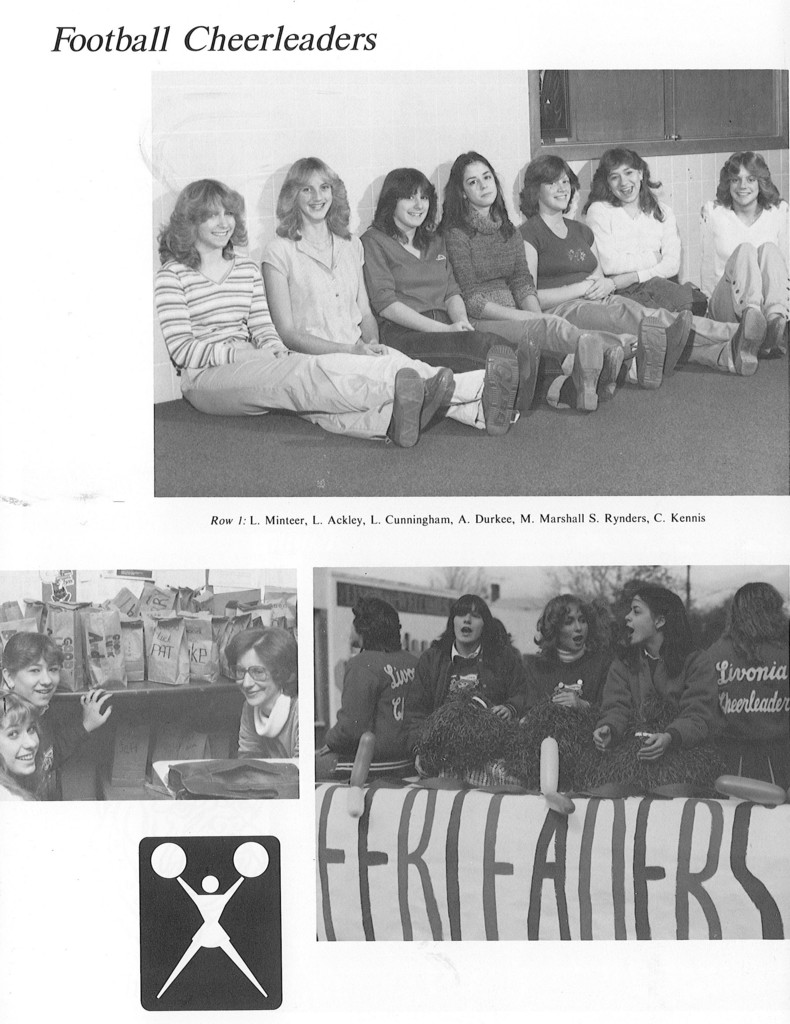 ⚽ Girls Varsity soccer lost a tough one to York 2-1 in double OT last night. Avery Bernard scored for Livonia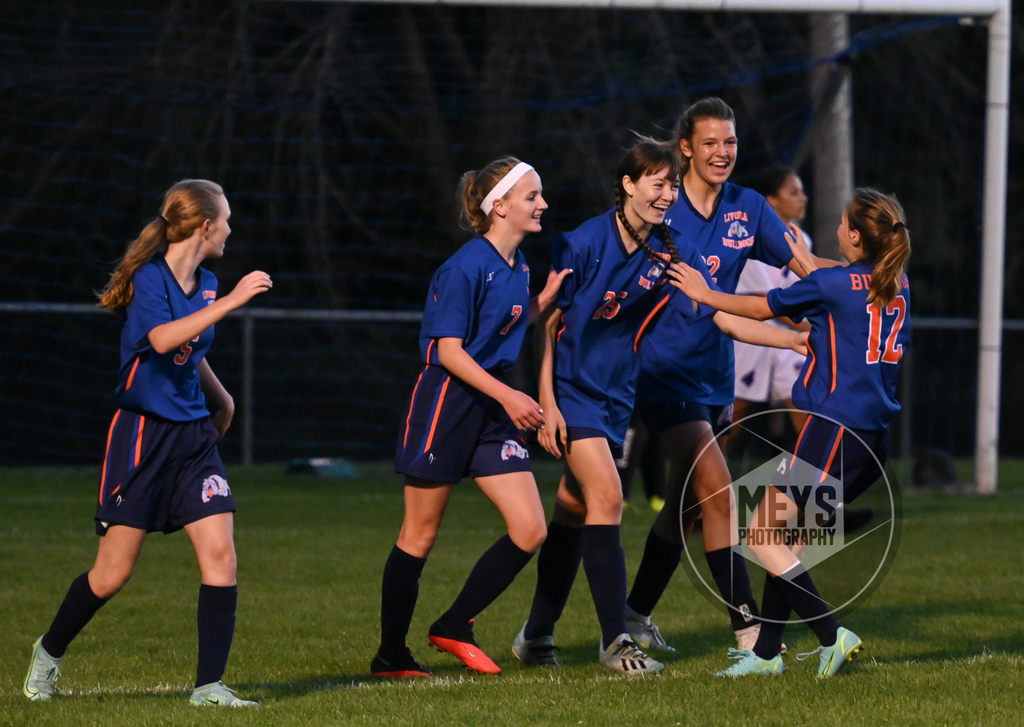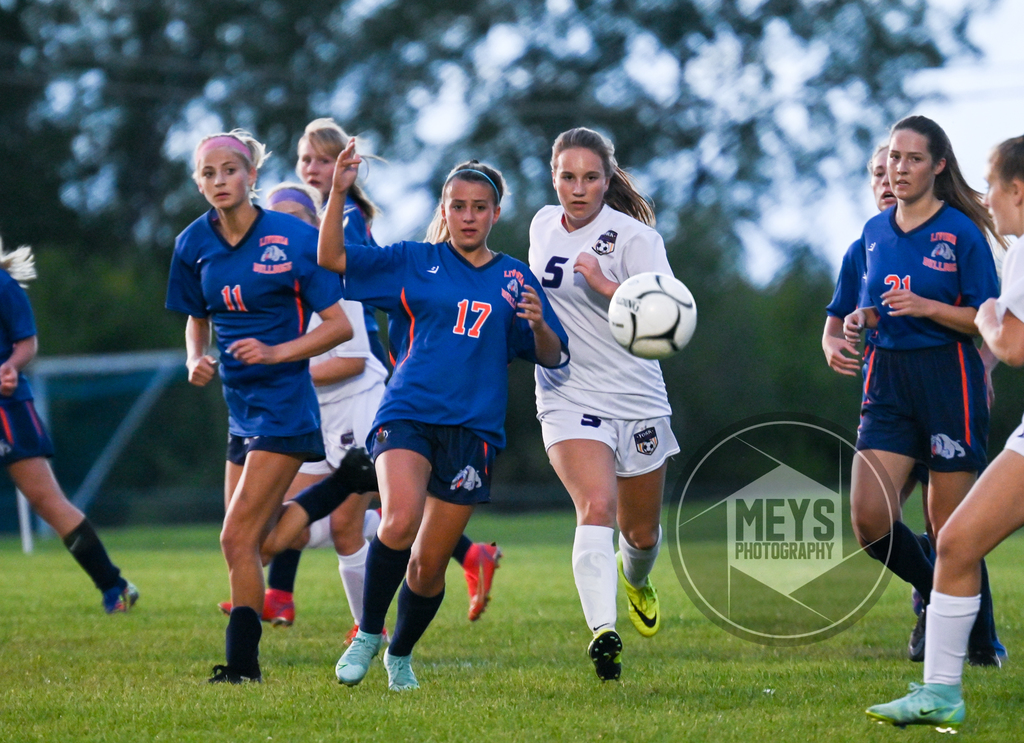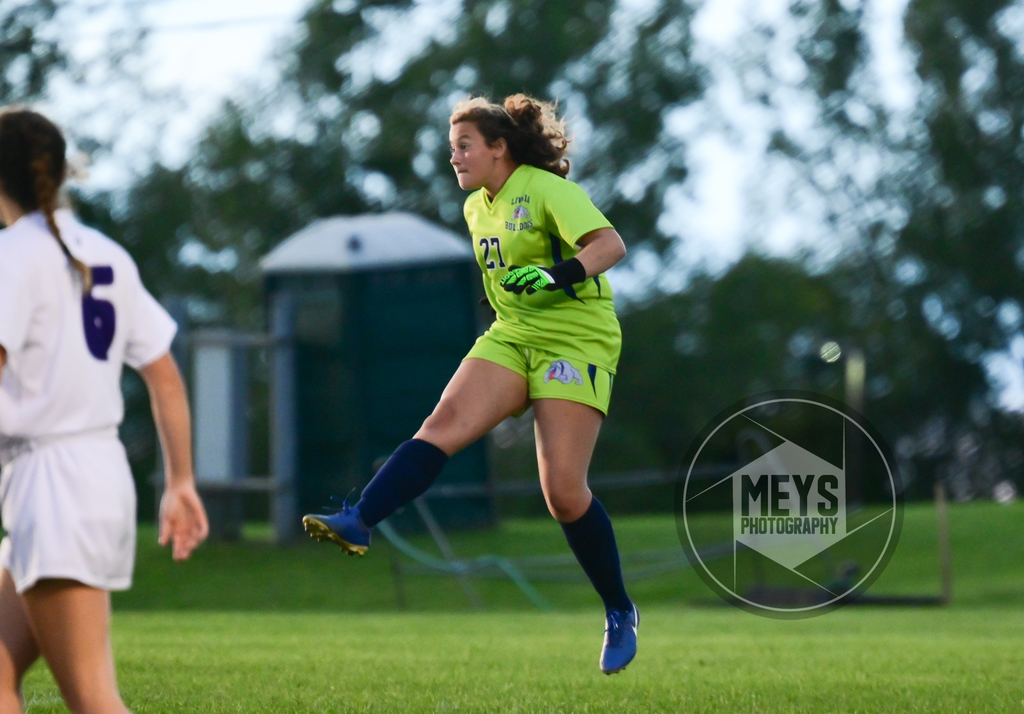 🏈 Great start to the Modified Football season last night with a 52-0 win against Avon. #BulldogPride Thanks to Susan Callahan for the photos.

The Boys Modified soccer team won their scrimmage last night 4-1 against York/Pavilion! Thanks to Autumn Brown for the photos!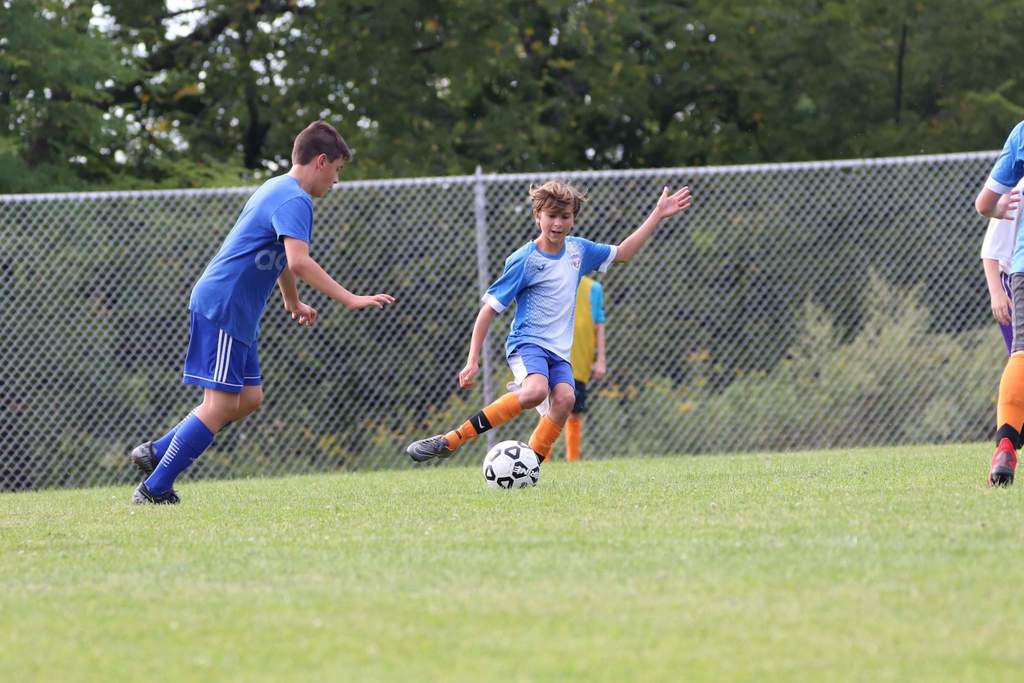 🏐 Var Volleyball Lady Bulldogs had a tough loss last night in LeRoy. The knights beat them in 3 sets 25-8 25-10 25-14 🏐 Leah Warner had 1 kill, 2 digs 🏐 Sara Johnson had 1 ace, and 8 digs 🏐 Emma Simmons had 1 ace, 1 assist, 3 kills 🏐 Lillie Capecci had 1 ace, 3 assists, 1 kill, and 2 digs 🏐 Morgan Meys had 1 block 🏐 Caroline Cendoma had 4 digs 🏐 Hannah Ingram had 1 assist, 1 kill, 4 digs, and 1 block 🏐 Ella Keller had 1 kill, and 1 dig 🏐 Grace Cruso had 1 assist 🐾The bulldogs will host Dansville on Friday sporting their new uniforms!!!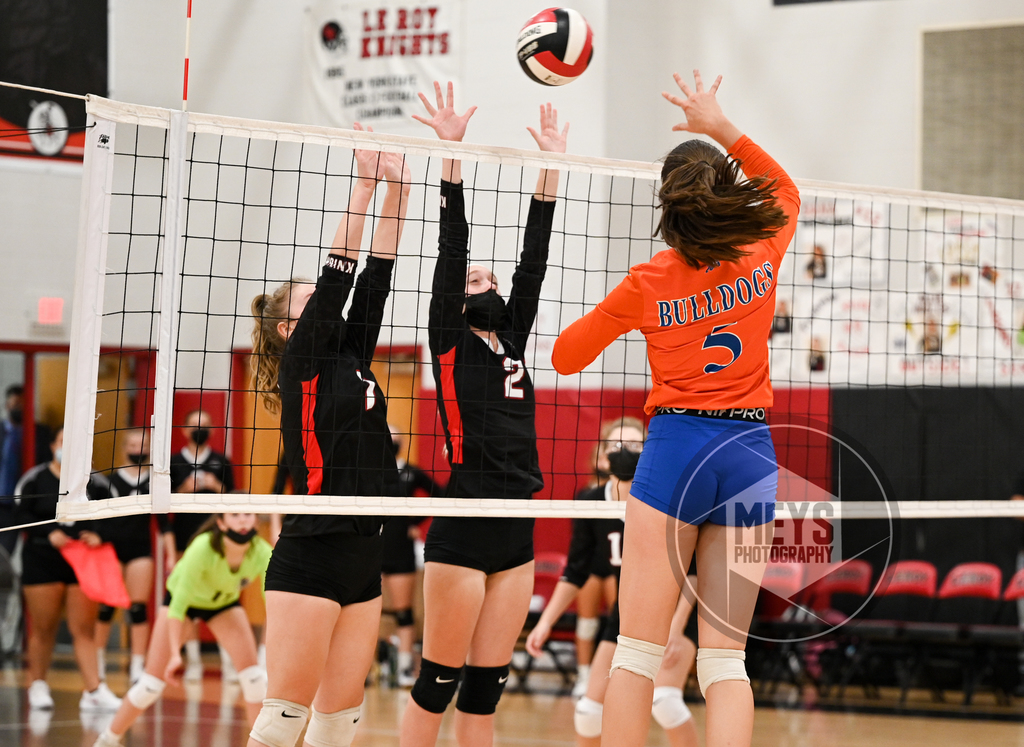 Come on out and watch the JV Girls Soccer Team play in their home tournament this Thursday at 5pm. The girls have had an exciting start to the season, winning their first 4 games and coming home champions from the Newark Tournament last weekend. Great team play and hard work on the short passing game have been keys to their success! Congratulations girls!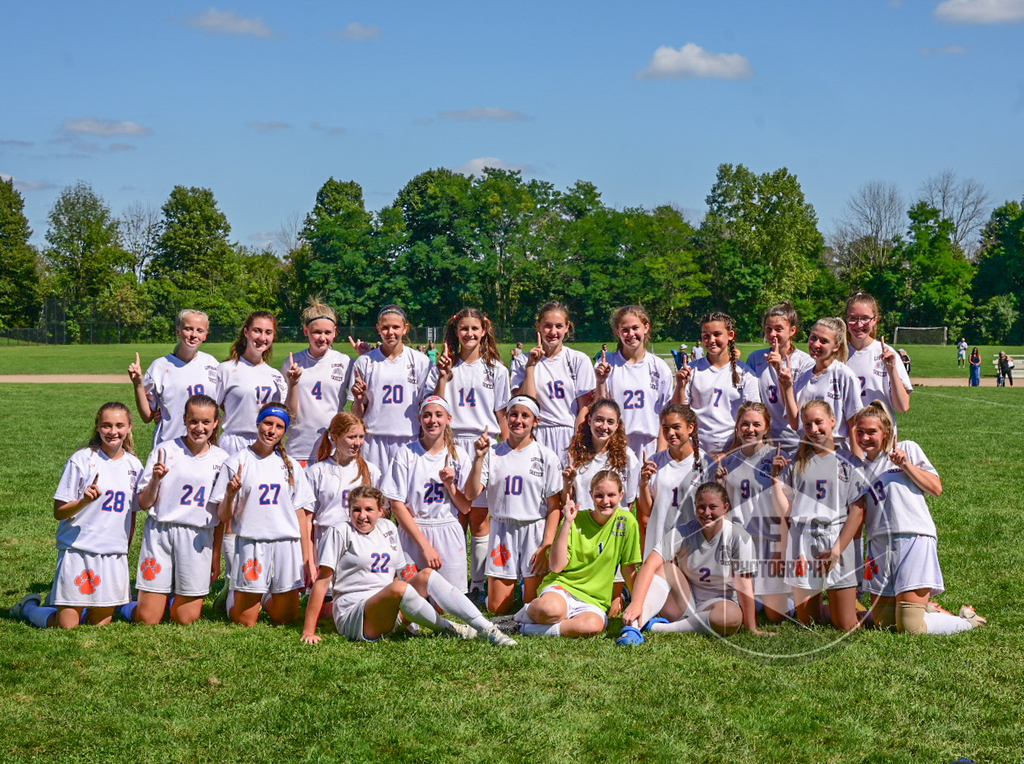 Starting the year with some soccer dubs! ⚽ Boys Varsity soccer - Newark Tournament Champions Final Score - Newark 2 Livonia 7 The Boys Varsity Soccer team overcame a shaky start to defeat host Newark by a score of 7-2. Scoring for the Bulldogs were Shane Melead with a hat trick, Jackson McEnerney with 2, Bryce Hoang and Colin Ullock. Connor Feehan recorded 2 assists. ➡️ "Man of the Match" was Shane Melead. ➡️ Shane, Bryce, and Matthew Connor were named to the All-Tournament team and ➡️ Livonia's Jackson McEnerney was chosen Tournament MVP! ⚽ Boys JV soccer - Newark Tournament Champions The JV Boys Soccer team defeated a fast and physical Newark team 2-0 to win the Newark Tournament. Scoring for the Bulldogs were Christian Roller and George Christian. Both of them were assisted by Ryan O'Duffy. Getting his second shutout of the season and saving a PK was Gavin Woolston. The Bulldogs improve to 2-0 on the season! ⚽ Girls JV soccer - Newark Tournament Champions ⚽ Girls Varsity soccer - won against Marion on Saturday. Esther Slocum, Isabelle Dennis scored in the second half and Avery Bernard picked up her first varsity goal in the second half. Mary Kwak had 0 saves. Esther, Kylie Buckley and Isabelle Dennis each assisted for the lady bulldogs.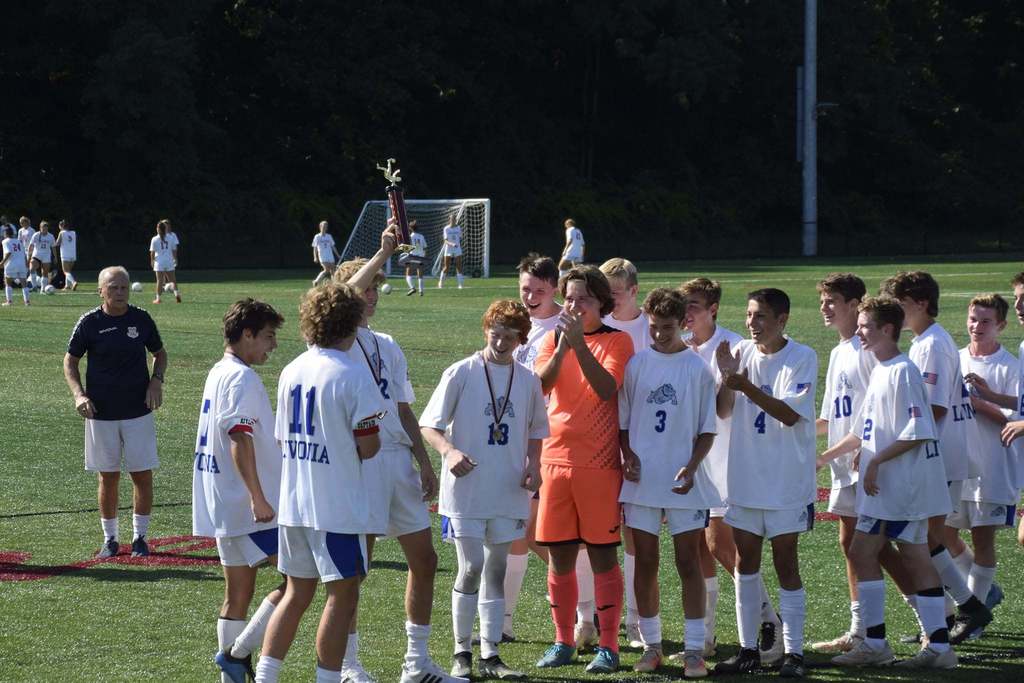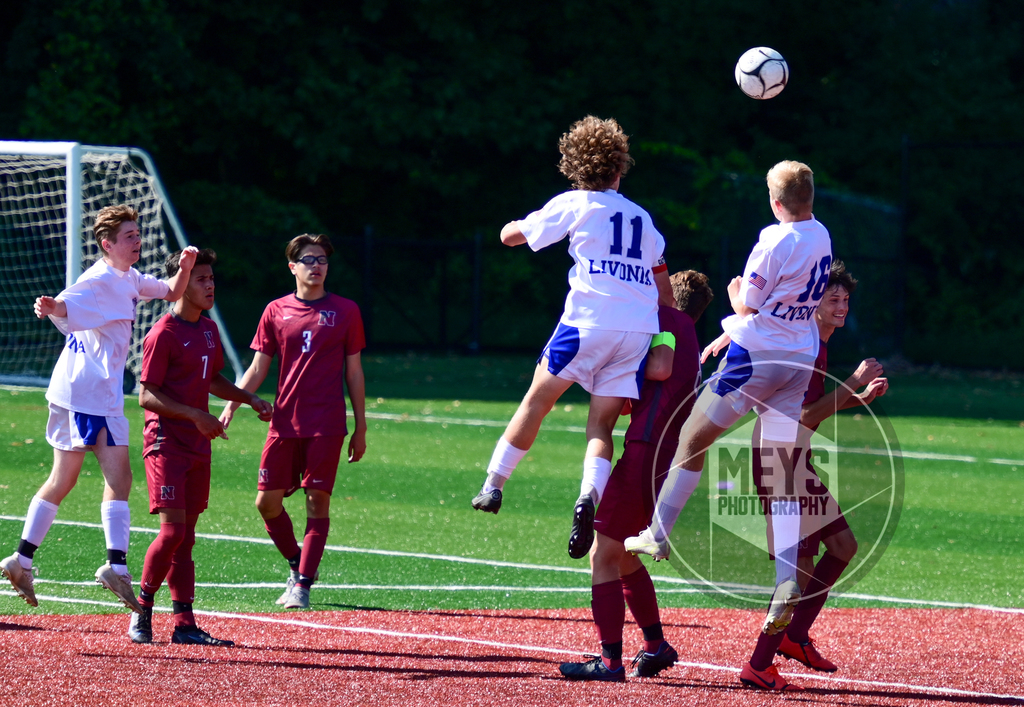 Athletics Round-up (it's good be back!!) Let's go Dawgs!!! ⚽ The Boys Varsity Soccer team beat Kendall 11-0 in the first round of the Newark Tournament. Scoring for the Bulldogs were Bryce Hoang with 4, Shane Melead with 3, Keegan Dennis, Jackson McEnerney, James Spezzano, and Evan Frazo. Peter Tonkery recorded 6 saves for the shutout. "Man of the Match" was Jackson McEnerney. ⚽ The JV Boys soccer team defeated Kendall by a score of 9-0. Scoring for the Bulldogs were Ray Shank, Christian Roller, Austin Francis, Ryan O'Duffy, Nick Coyle, Shea Maxwell, And Talon Vallone. Assists were made by Ryan O'Duffy, Nick Coyle, Joe Shank, Austin Francis, Aiden Brown, Gavin Woolston, and Max McEnerney. Gavin Woolston and Owen Cirillo combined for the shutout in net. They will play in the championship game Saturday at 10am. Let's go get it Bulldogs!! 🏐 The Varsity Volleyball team traveled to Wayland last night for their first game of the season. The bulldogs won in 3 sets: 25-7, 25-13, and 25-13 Leah Warner has 1 kill and 4 digs Sara Johnson has 7 aces Emma Simmons has 3 kills and 2 digs Lillie Capecci has 9 aces 10 assists and 1 kill Morgan Meys had 1 kill Caroline Cendoma had 6 aces 4 kills and 1 dig Hannah Ingram had 2 aces 1 kill 1 dig and 1 block Ella Keller had 1 kill The next game is September 8th in LeRoy.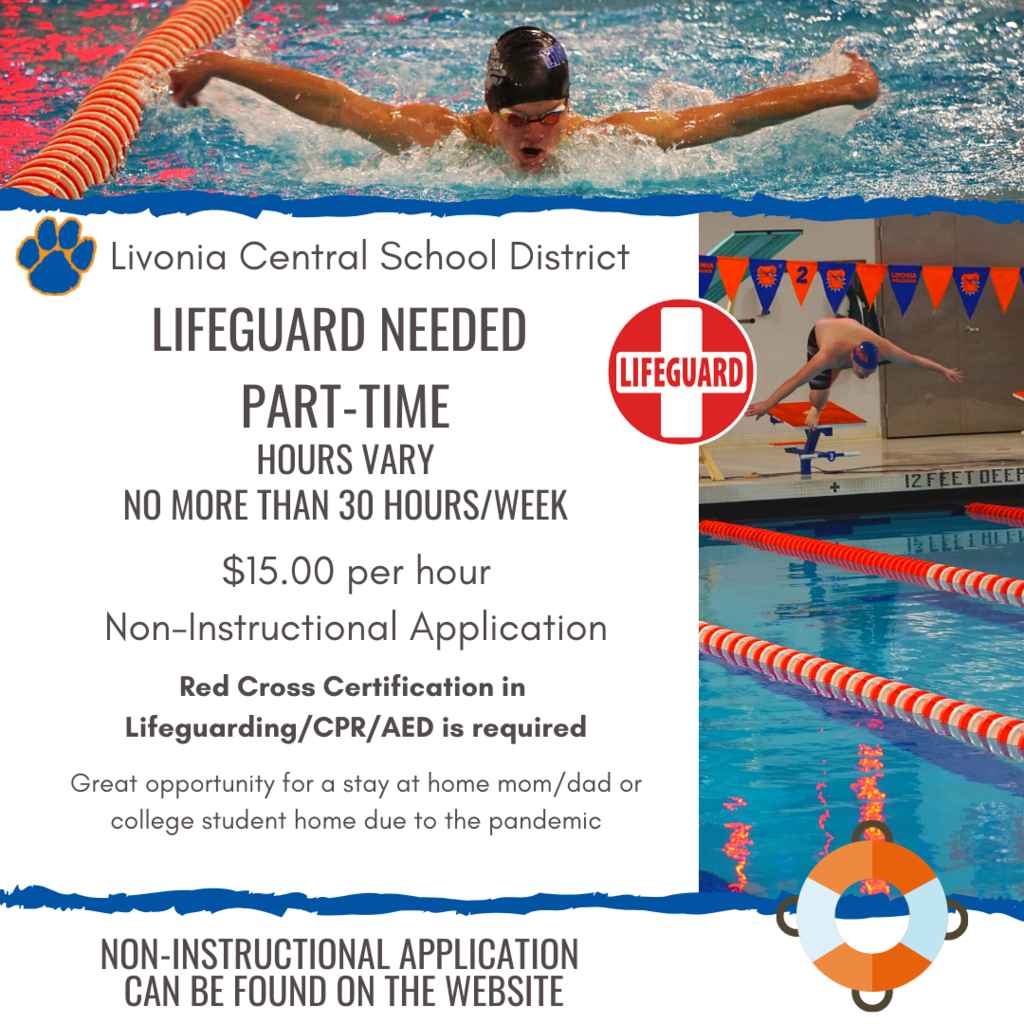 🐾💙🧡 Kickin' off Fall Athletics with Girls Varsity Soccer. Thanks to Meys Photography for the great shots!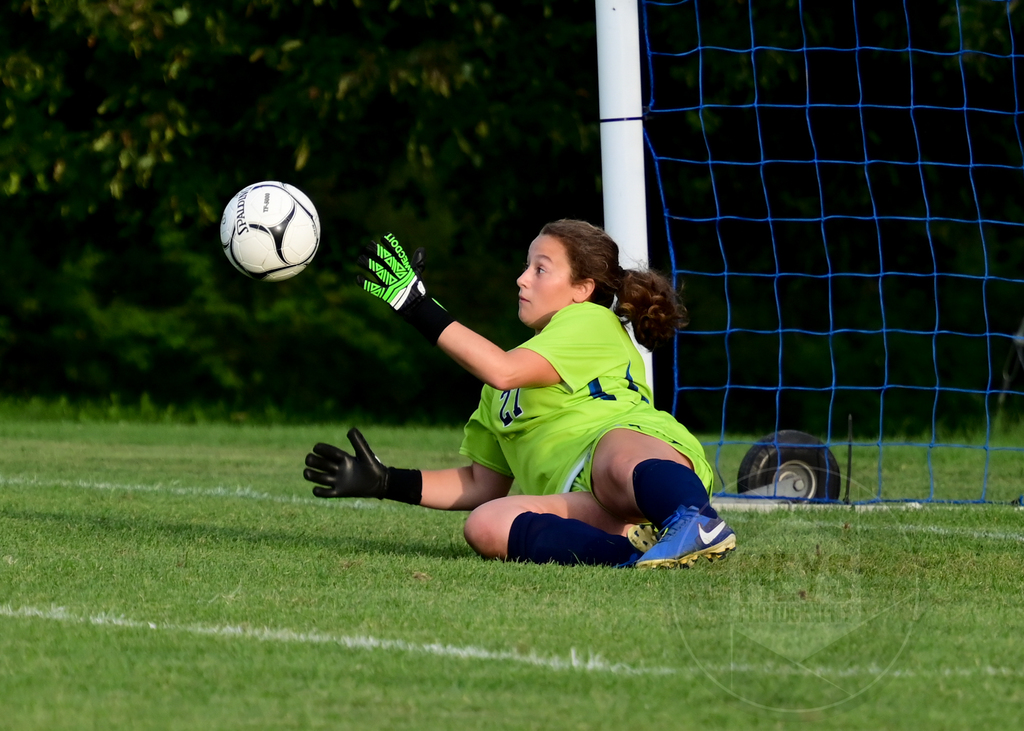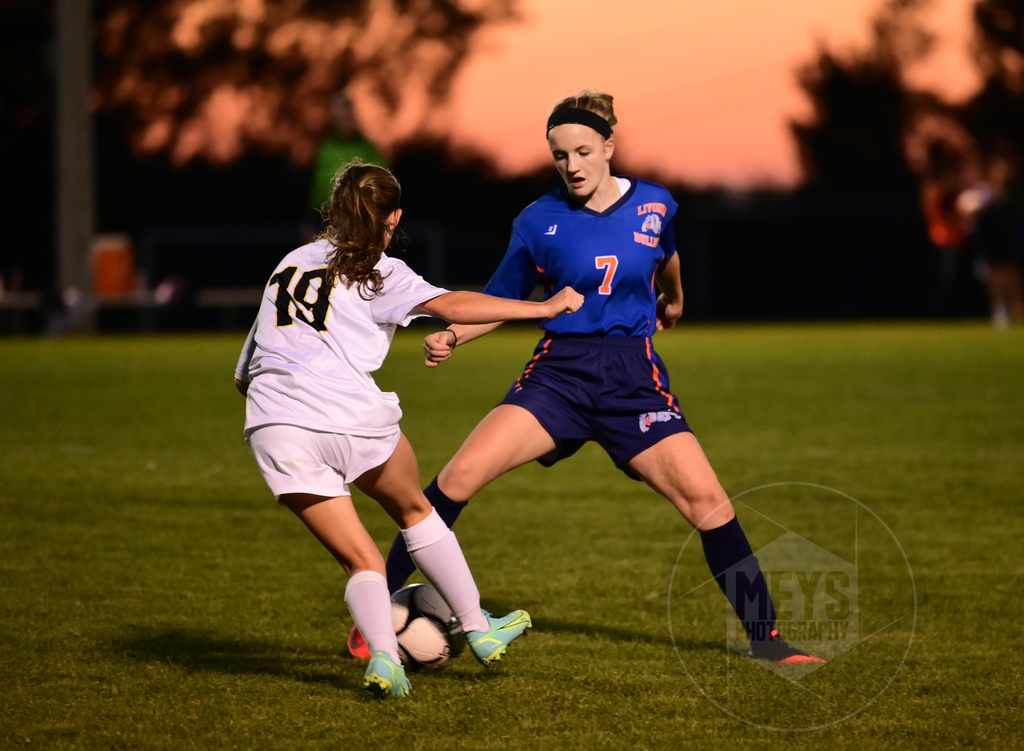 🐾 It's a great day to be a Bulldog! #FirstDayofFallSports #BulldogPride #GoBulldogs

😀 We're less than a week away from athletic opening day! Make sure your student is registered and cleared to participate.