Hoops Weekend Wrap-up 🏀 Boys varsity basketball lost to Hornell on Friday 76-61. The host Bulldogs kept it tight in the first half, leading by one at the end of the first quarter and down 38-32 at the half. Hornell would go on to outscore the Bulldogs 38-29 in the second half to secure the win. Livonia's Connor Feehan and Chris Coyle had game high scores of 21 a piece. Jack Kearney scored 12 points, while Nick Coyle scored 4 and Lucas Ray had 3. PJ Picco led Hornell with 19 points and sibling Gennaro Picco scored 18 for the Red Raiders. 🏀 Girls Varsity fell in overtime 65 to 62 to LCAA DI opponent Hornell. We were led by Senior Captain Kylie Buckley with 29 points and 11 boards followed by Mary Kwak with 13 points and 10 rebounds. Emma King added another 9, Libby Kwak 7 and Kierstin Einhiple 4 with 8 rebounds. Tough loss girls, we'll get back on track! 🏀 JV girls basketball was down 36 to 29 at the end of 3rd quarter, but they fought back to WIN 41 to 37 over Hornell on Friday. Led by Lexi Olsen with 10 points followed by Syd Clickner with 8. Natalie Gause and Gwen Strom both scored 6 more.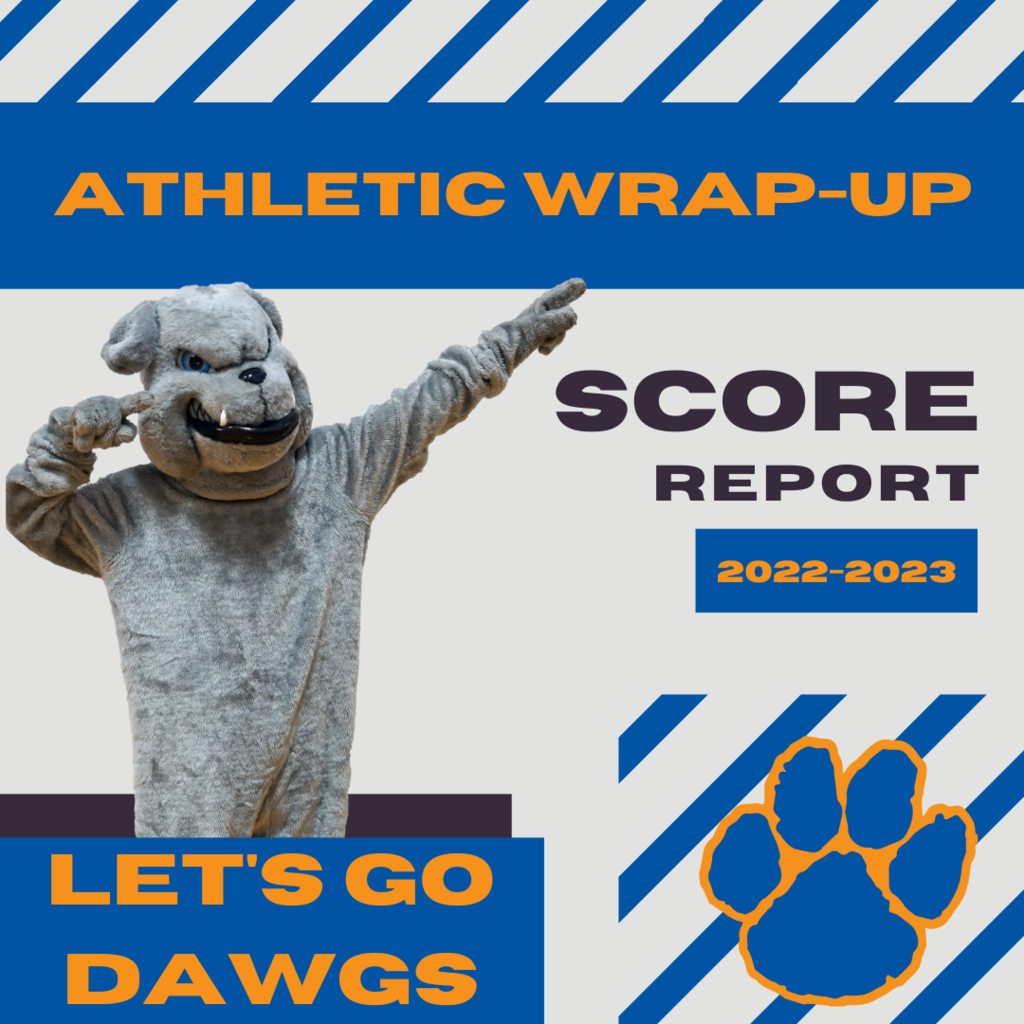 Congratulations to our Livonia Divers! Josh V. came in 5th place and Thomas C. came in 10th place at Class B Sectionals yesterday bringing in points for the team heading into the swim portion of Sectionals.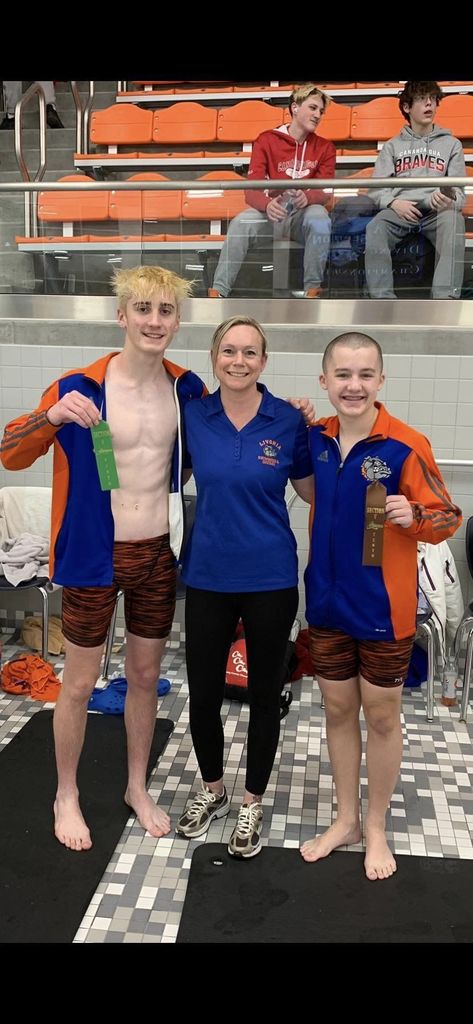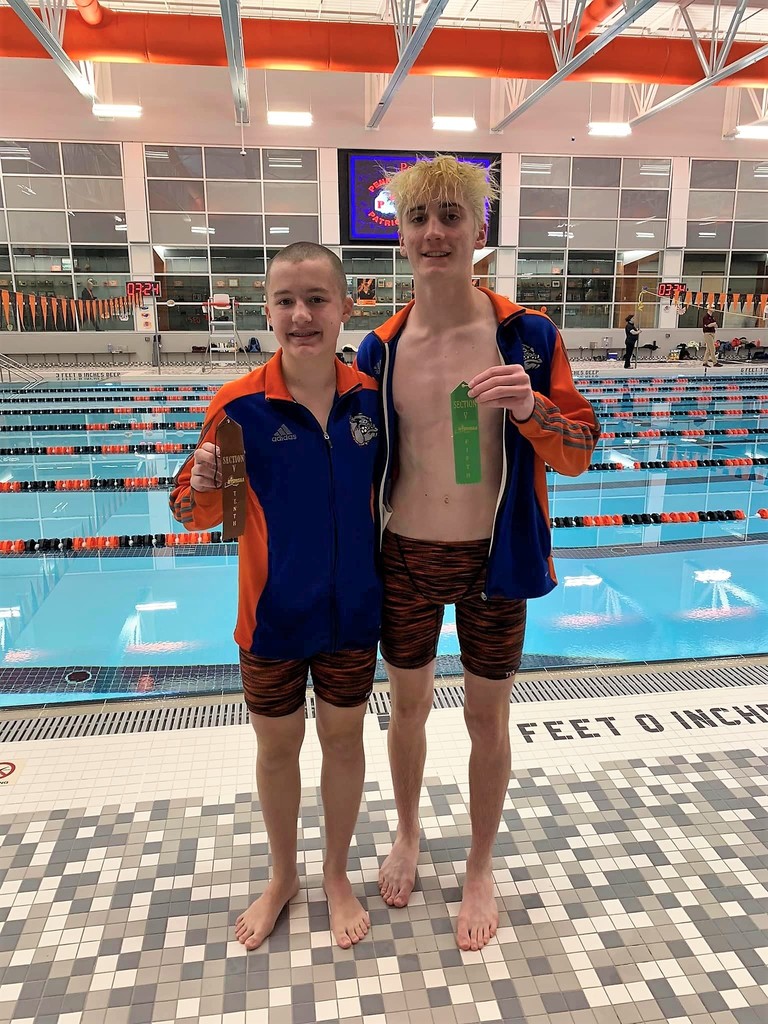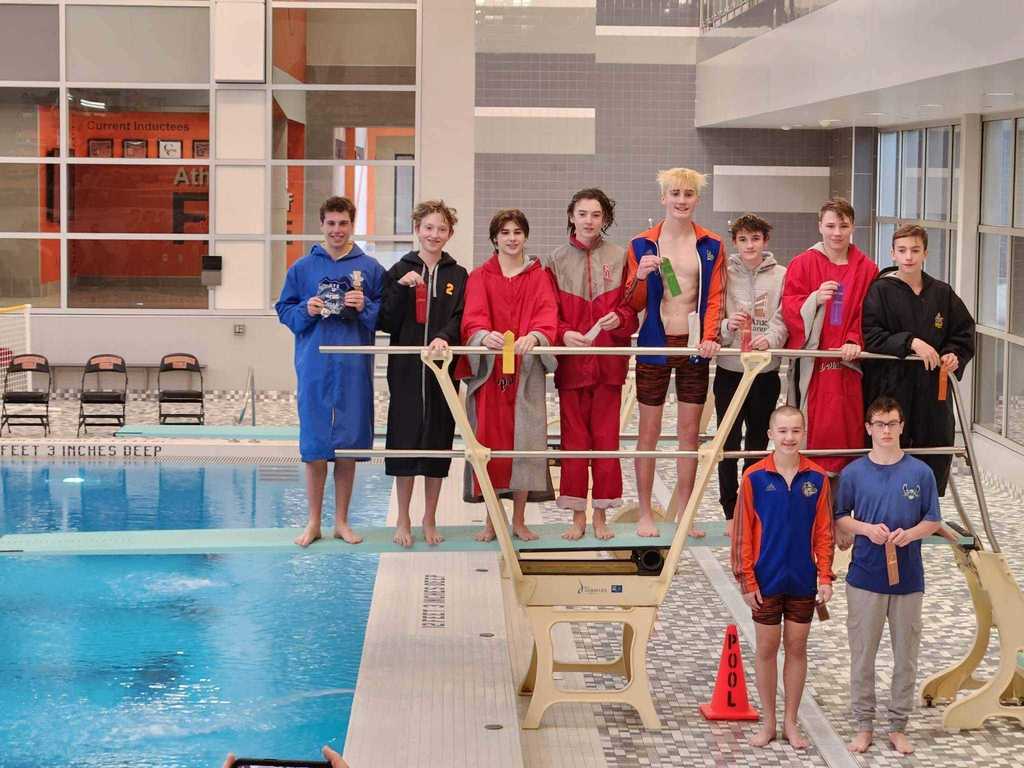 The Livonia Varsity Cheerleaders placed 1st in their division today at the AC Cheer Challenge! Great first competition for the team. Both the girls and our supportive parent crowd represented Livonia well and showed our Bulldog pride. Go Livonia!! 💙🧡🎉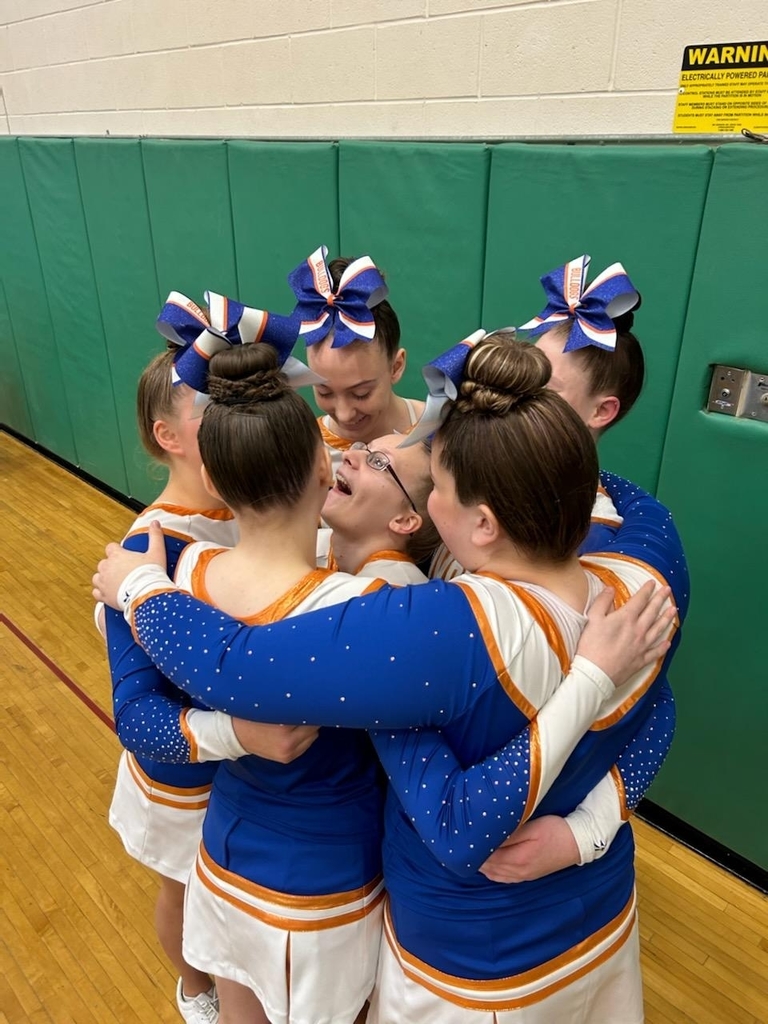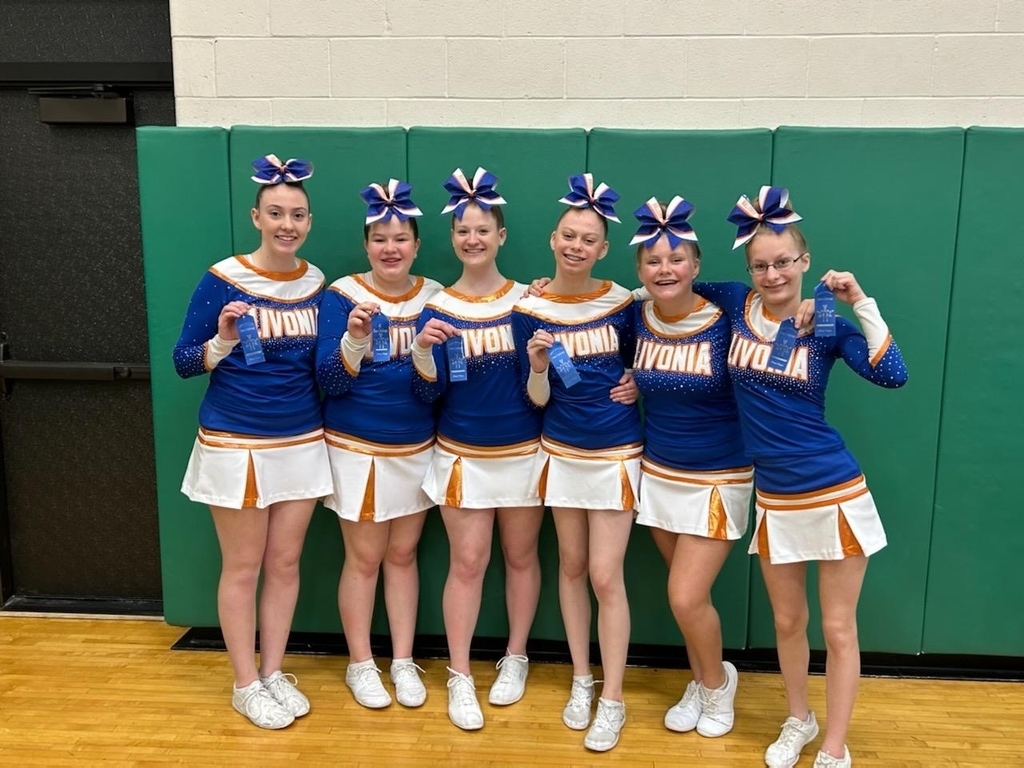 🎓⛷️ It's Senior Night for our Boys Ski Team! Our athletes will be celebrated this afternoon at Swain. Congrats Owen, Chas, Jackson, and Aidan! We hope you can join us and celebrate their accomplishments!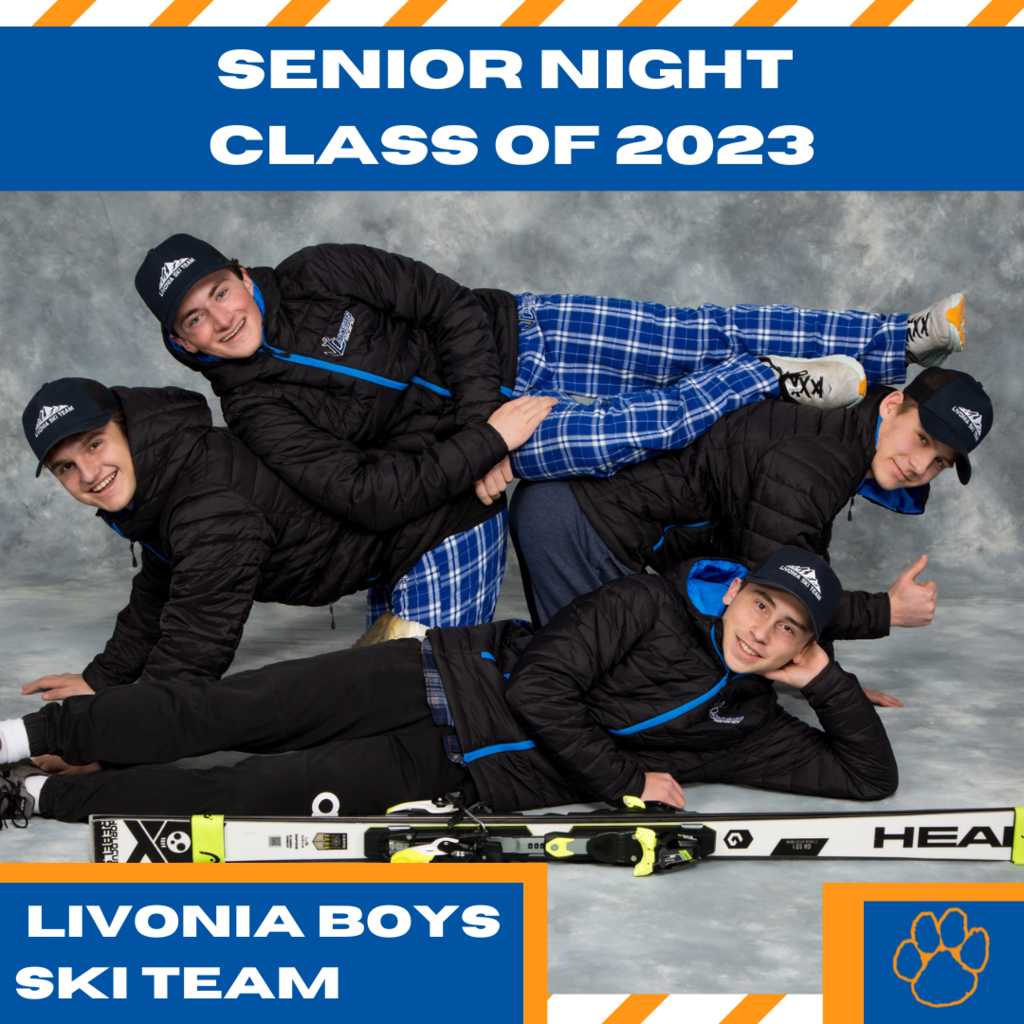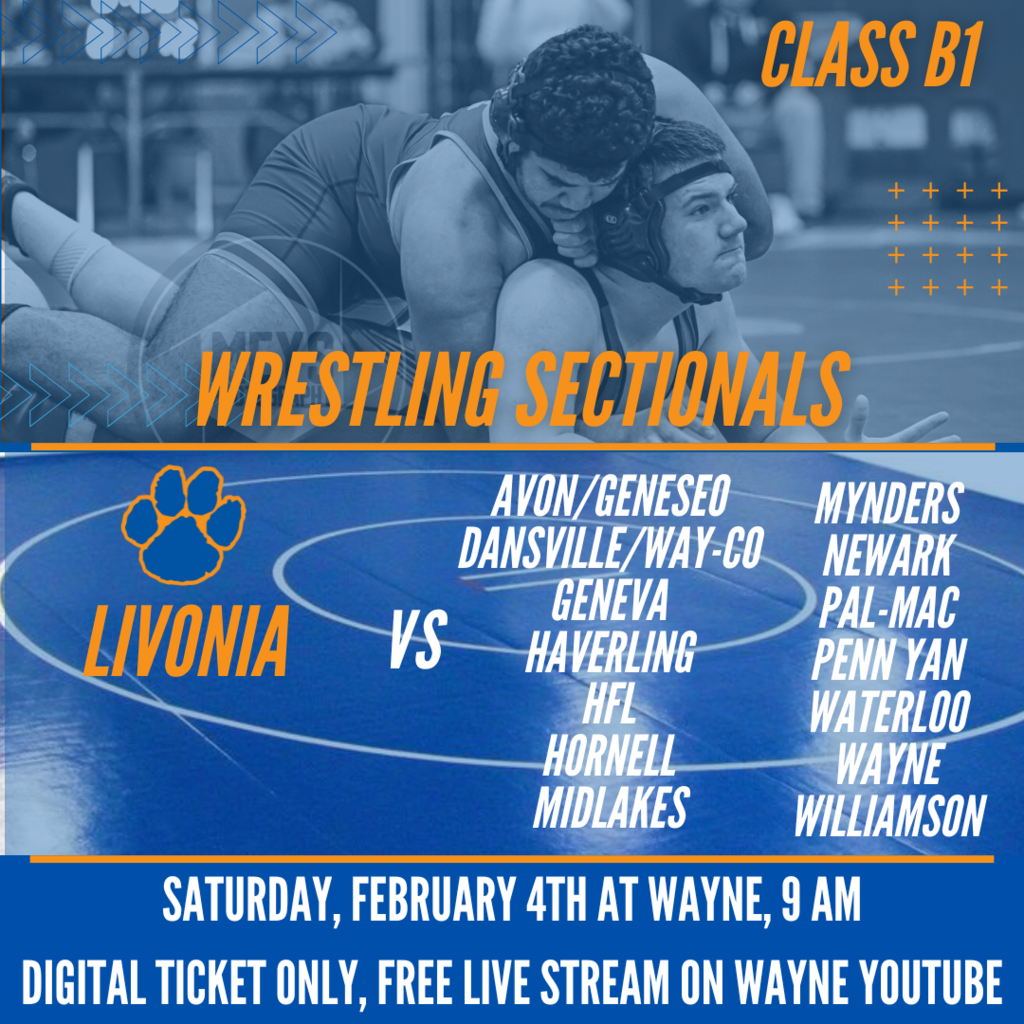 Thursday Night Wrap-up 🏒 The Lakers fell 8-2 to WFL Panthers at home last night. Lakers points went to Jack Ruter and Joey Cinquino who scored the 2 goals for the Lakers, one in the first and one in the third, Christian Rumfola, Jack Ruter, and Ryan O'Duffy each grabbed an assist. Nate McDonald was in net and stopped over 30 shots. Lakers are coming up on their last 2 games of the season, they will play at home on 2/7 at 7pm vs Gates/RH and away on 2/9 at 5pm at SUNY Brockport vs Brockport/Spencerport. 🏀 Modified boys basketball traveled to Way-Coh for their last road game of the season. The7th grade boys came out hot from the start ending the 1st quarter up 12-4. Way - Coh came back and made it a close game that came down to the final shot. Livonia's defensive effort prevailed, and secured the win 36 - 34. Leading scorers for the Bulldogs were Carter Richardson with 9 points, Luke Henry with 8 points, and Max Roberts with 7 points. The team enters their final week with a matchup against Hornell on Monday.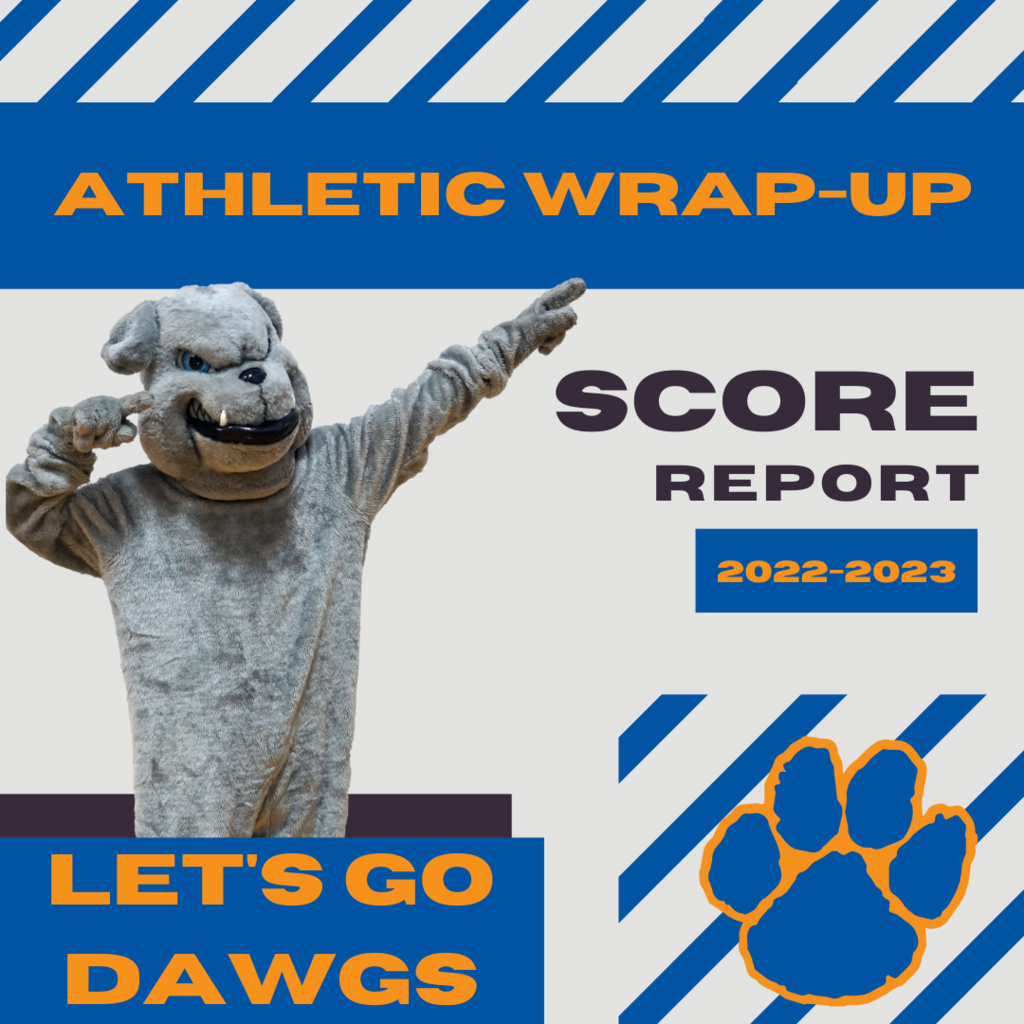 Wednesday Night Wrap-up 🏀 Boy Varsity Basketball opened up the game with a 9-2 lead over Way-Coh and never looked back. Livonia led 37-15 at the half. Final score 72 - 35. Connor Feehan led all scorers with 25 points, 8 steals and 3 assists. Chris Coyle scored 12 points 6 assists and 5 rebounds. Jack Kearney and Tom Stewart had 7 points apiece, Shawn Abbott and Nick Coyle scored 6 points for the Bulldogs. Rounding out the scoring were Jackson Cook with 4, Gavin Woolston 3, and Owen Weterrings had 2. Matt Feinman led Wayland-Cohocton with 11 points.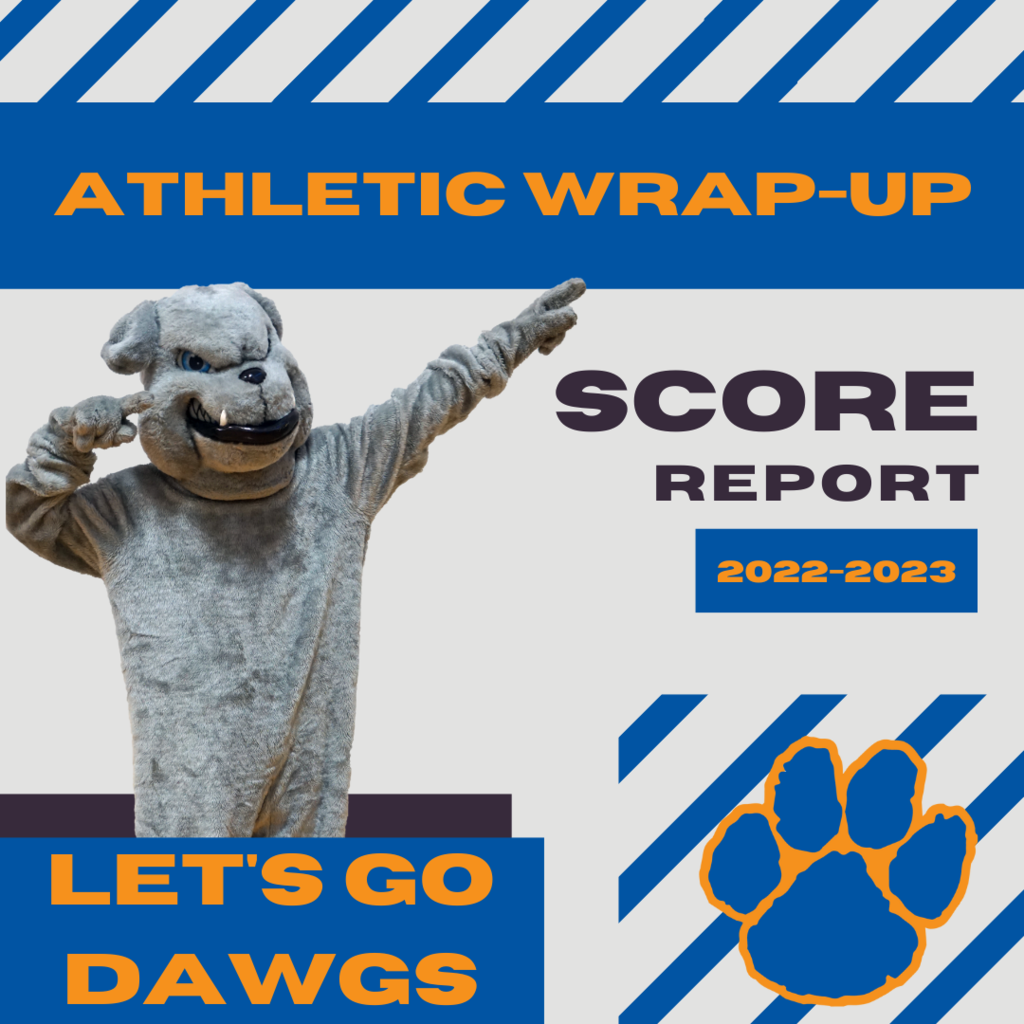 🎓🏒Tonight is Senior Night for the Lakers Hockey Team! Seniors will be celebrated at 6:30, and the game vs the WFL Panthers starts at 7. Congratulations to Avon seniors Jack F, and Christian R. and Geneseo seniors James H, and Nate M. There are no Livonia seniors this year.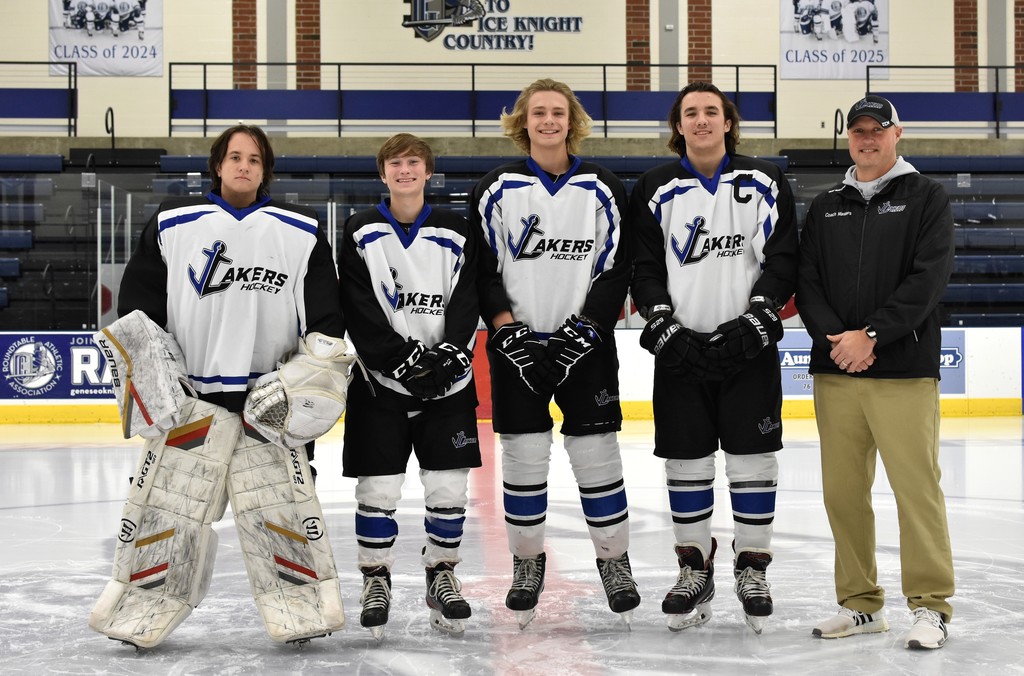 Tuesday Night Wrap-up 🏒 Lakers Hockey lost to Irondequoit last night at Lakeshore 4-3. Christian Rumfola scored all 3 for the Lakers. Assists went to Jack Ruter and James Hy. Nicholas Lipome faced over 35 shots in net. Lakers will play Wayne Finger Lakes Panthers on Thursday at 7pm immediately following Lakers Senior night which begins at 6:30pm at SUNY Geneseo. 🏀 Strong showing for the JV Lady Bulldogs basketball team defeating Way-Coh 42 to 5. The team was led by Molly Hitchcock and Alexia Olsen both scoring 10 points, and supported by Chloe Meys with 7 and Bailey Treuthart with 6. Nice teamwork girls! 🏀 Lady Bulldogs took down Wayland-Cohocton 69 to 16 Tuesday night. Senior Captain Kylie Buckley led the team with 38 points bringing down 8 boards with 7 steals. Sophomore Kierstin Einhiple added another 11 points followed by Libby Kwak with 10 of her own. Junior Mary Kwak pulled down 15 rebounds with 9 steals adding another 6 points. Balanced team effort, GO LADY BULLDOGS!!!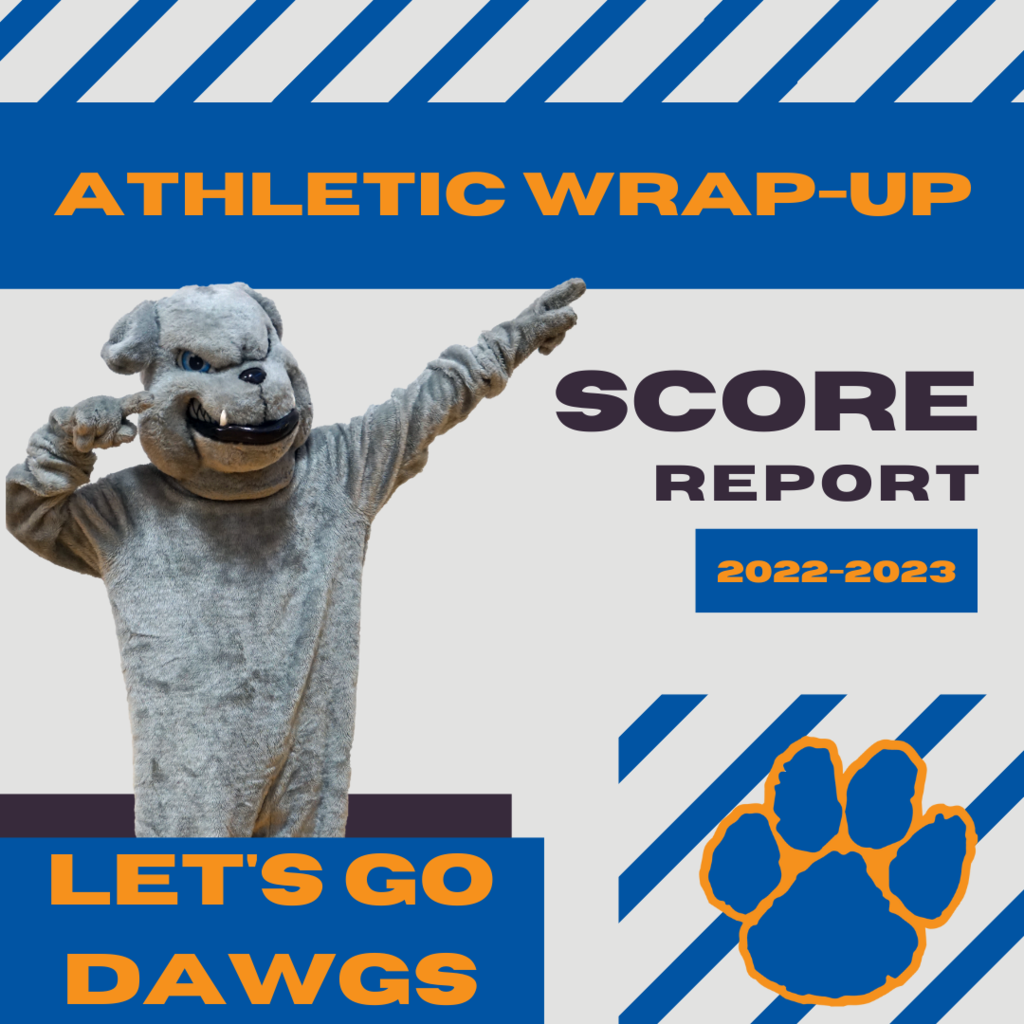 The Middle/High School Fitness Center will now be available for community use. 📅 DATES: Monday – Friday, when school is in session (no weekends, school holidays or when school is closed) 🕒 TIMES: 6:00 am - 7:00 am, 6:00 pm - 8:00 pm 💵 REGISTRATION FEE: $15 – available to Livonia Central School District residents only, not open to current students Registration links, waiver, badge access, and more info can be found here
https://www.livoniacsd.org/page/fitness-center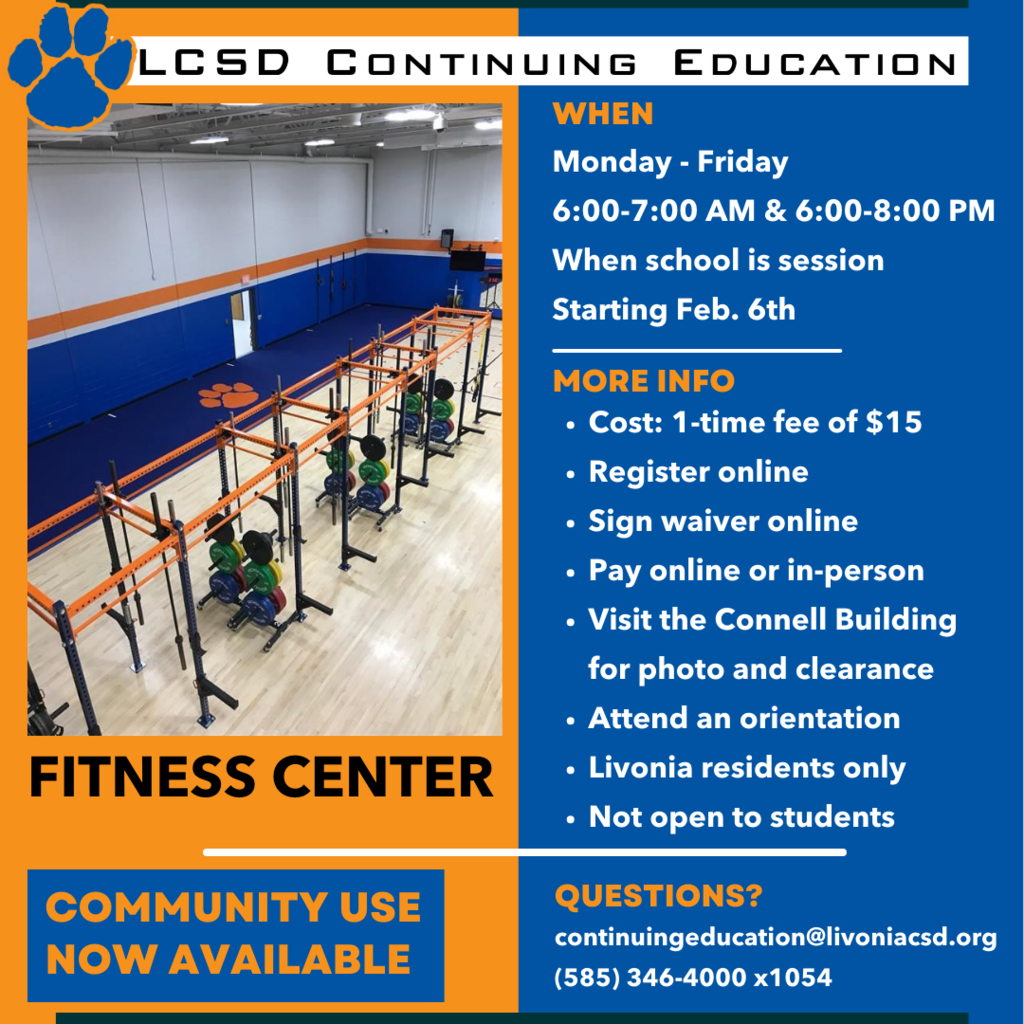 Monday Night Wrap-Up 🏀 Boys 8th grade modified basketball played tough vs Haverling last night and were only down by 2 points, 10-12, in the first half. Haverling went on to outscore the Bulldogs 19-6 in the second half to win 31-16. Grant Francis led the offensive effort with 6 points and Ryder VanZandt and Carter Breu pitched in 4 points each with Lars Kovach adding in the final bucket for Livonia. The Bulldogs played a stingy defense in the first half and rebounded well as a team to keep it a close game. Our next game will be @ Wayland-Cohocton this Wednesday at 4:30pm.

Sectional Ticket Information from Section V. Digital Tickets are available here:
https://gofan.co/app/school/NYSPHSAAV
Wrestling (Class B1) and Swimming/Diving (Class B) digital tickets are now available. Children under 5 are free.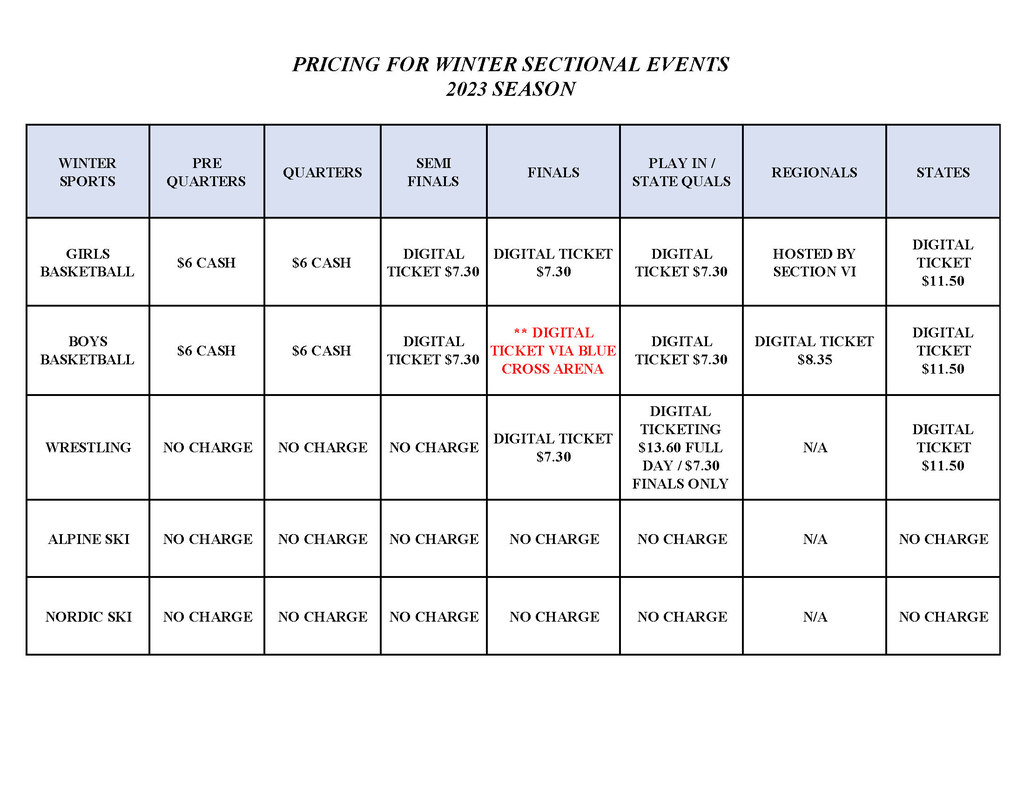 JV Boys Basketball Wrap-up The JV Boys Basketball team went 1-2 in their last three games. On Friday, 1/20, the team lost a heartbreaker at Haverling High School by a score of 59-58. Leading the way for the Bulldogs were sophomores Brayden Amadeo and Derrick Lane with 17 and 18 points respectively. Freshman Jack Henry added 10 and showed composure on the FT line at the close of the game. At home against Northstar Christian Academy on Tuesday, 1/24, the squad bounced back with a dominant 67-35 victory. In yet another game in which all eligible players saw the floor, the following players put points on the board: sophomores Amadeo (14) and Lane (8) and their classmates Ryan Bosch (8), Ethan Mack (10), and Cayden Tuchrello (12) as well as freshmen Henry (9), Kaidan O'Connor (4), and Seth Eadie (2). Tuchrello's four 3-pointers, none of which so much as grazed the rim on the way through the net, were absolutely electric, bringing both players on the bench and fans in the stands to their feet. Lane led the team in rebounds (12), Amadeo in assists (7), and Amadeo, Mack, and Henry each collected 5 steals apiece. On Friday, 1/27, the 'dogs fell short in a rematch against Canandaigua Academy at Finger Lakes Community College. Highlights included a little bit of a run to start the second half as well as sophomore efforts on the glass against a much taller Braves team. Amadeo, Lane, and Mack each collected 7 rebounds. The team wraps up their season in the next two weeks with Livingston County Division 1 rematches against Way.-Co., Hornell, Dansville, and Bath.

Weekend Wrap-Up 🏀 The Boys 8th grade Modified Basketball team avenged an earlier season loss to a stubborn and scrappy LeRoy team this Saturday morning at home 37-36. Leading the way in the scoring column was Ryder VanZandt and Lars Kovach with 8 pts a piece while Jack Ackerman added 5 and Carter Breu and Nate Brown chipped in 4pts respectively. The Bulldogs held a big advantage in the 1st half up 19-6 only to see it dwindle in the 2nd have but held steady in the final seconds as LeRoy came up short with a miss at the buzzer to save the one point win! 🤼‍♂️ Congratulations to Myles J. who placed 3rd and TJ G. who placed 4th in the Avoca Wrestling Tournament this weekend.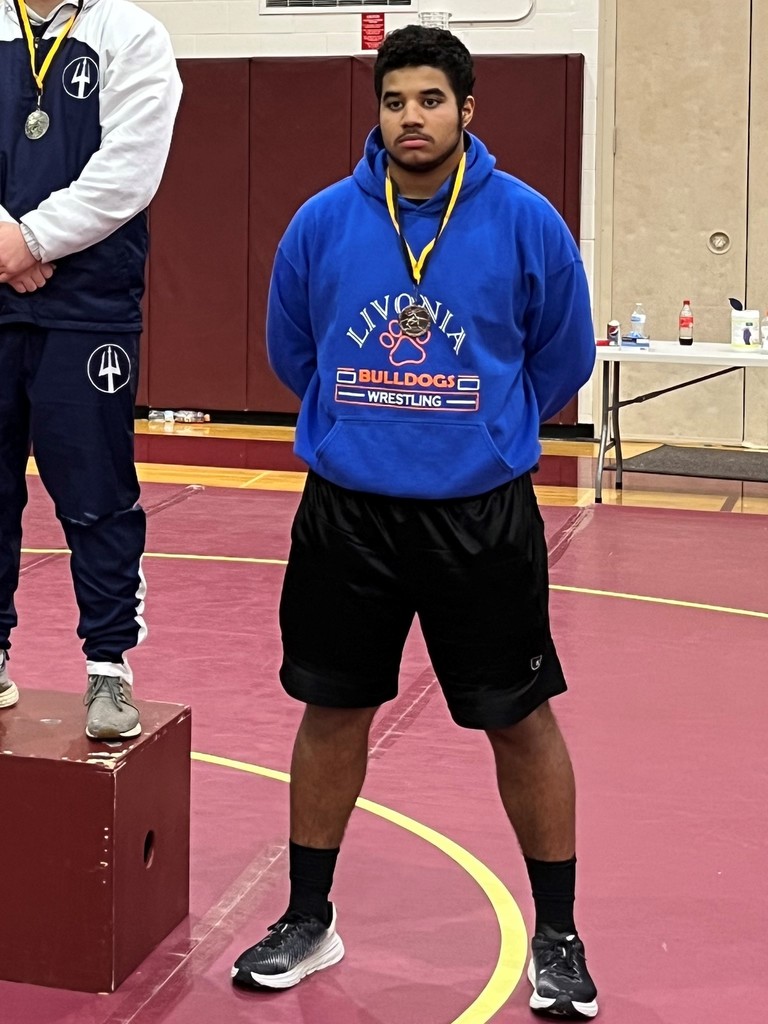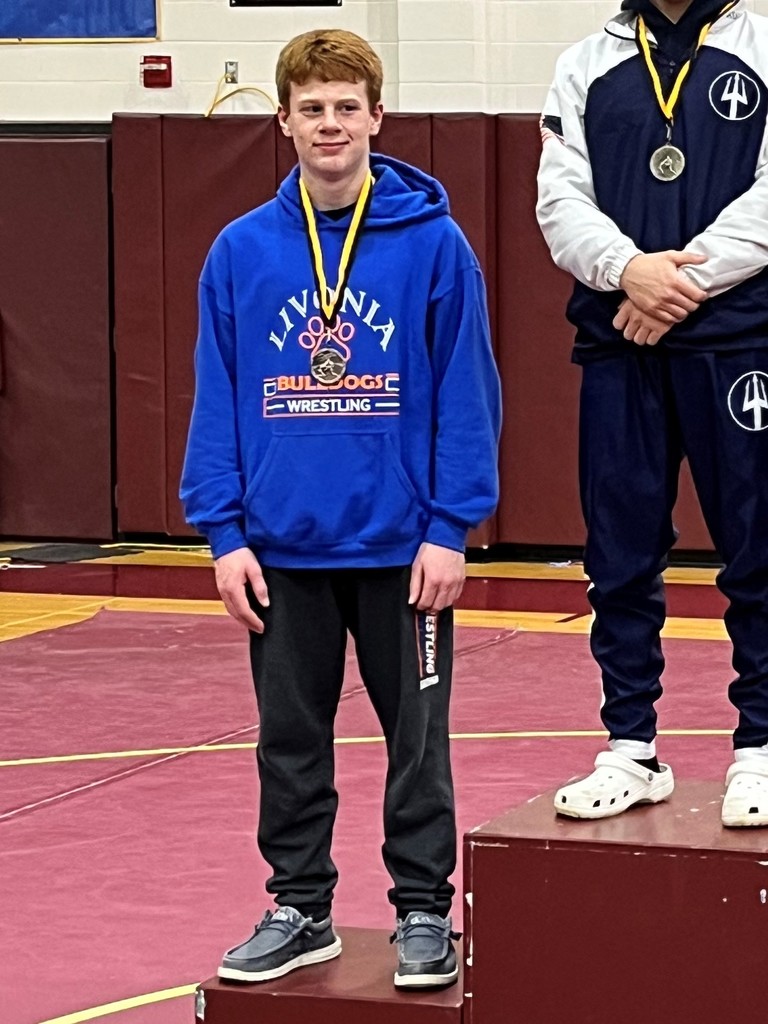 It's Senior Night for Cheer! Chayse will be celebrated tonight in the ES School gym at 6PM. We hope you join us and celebrate her accomplishments! Photos provided by Thinking of You Photography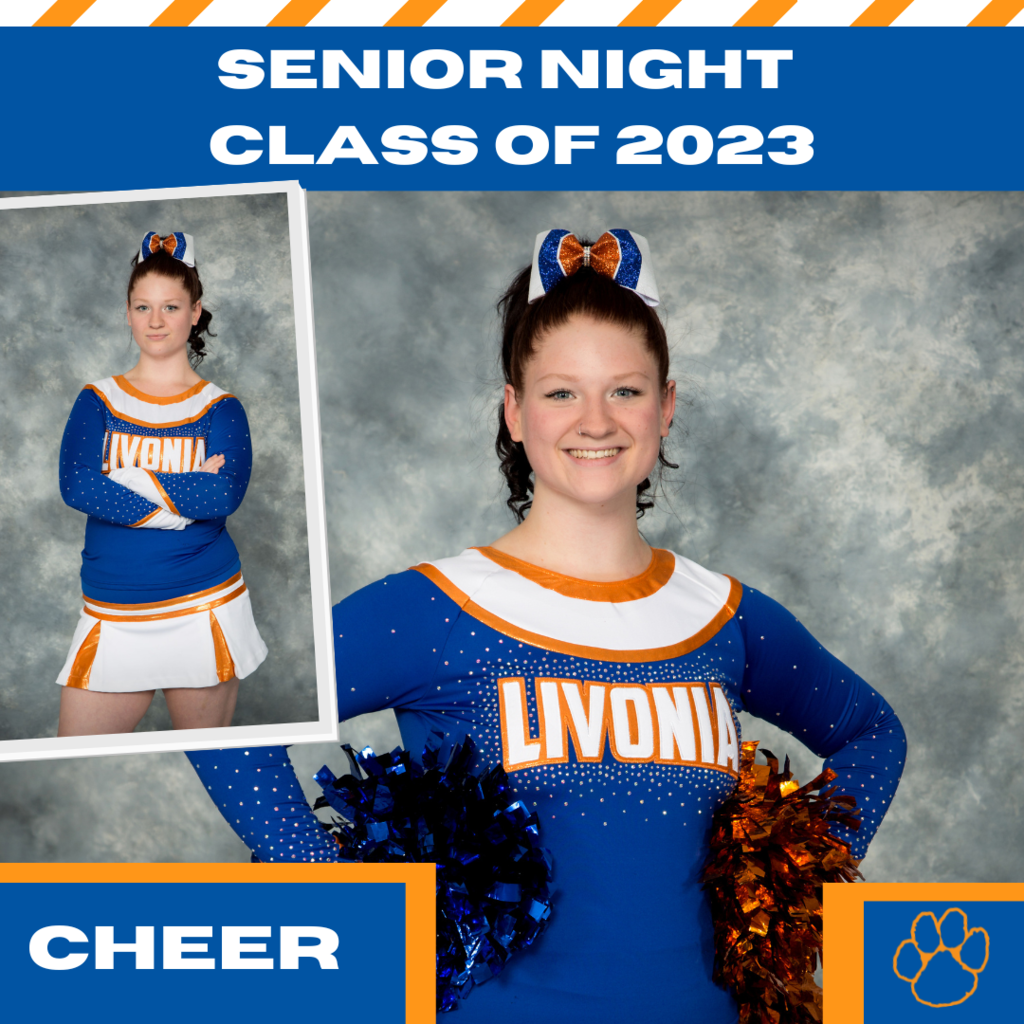 🎓⛹️‍♀️It's Senior Night for Wrestling! Our athletes will be celebrated before their match at 5:45, and the match starts at 6:00. Congrats Caleb, TJ, Louis, Joe and Ady! We hope you can join us in the MS gym and celebrate their accomplishments! Photos courtesy Thinking of You

It's Teacher Appreciation Night at tonight's Lakers Game at SUNY Geneseo!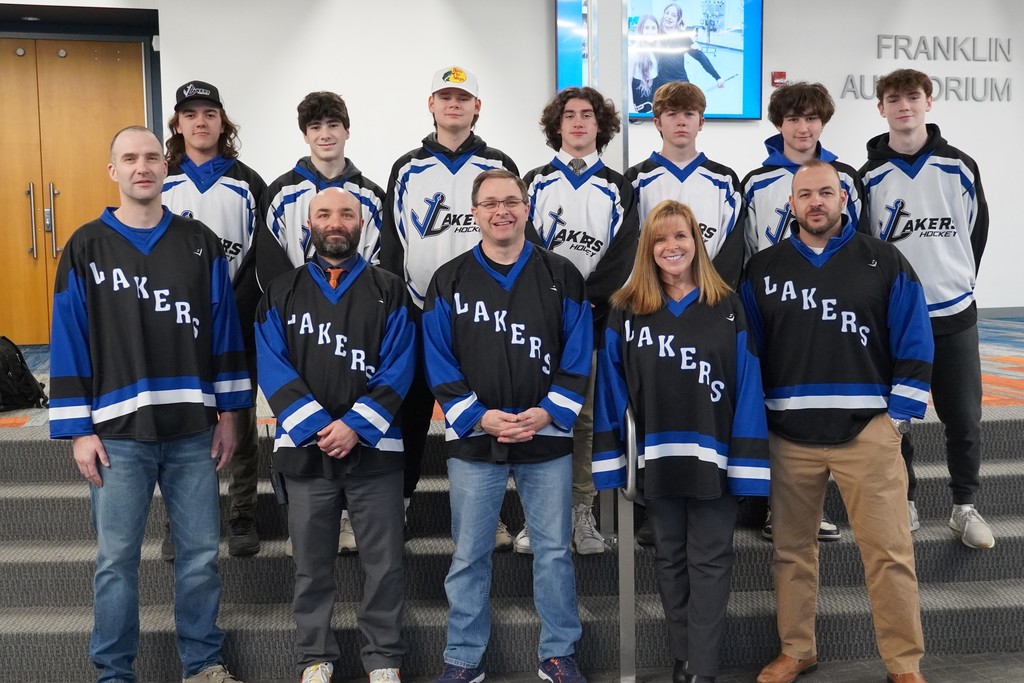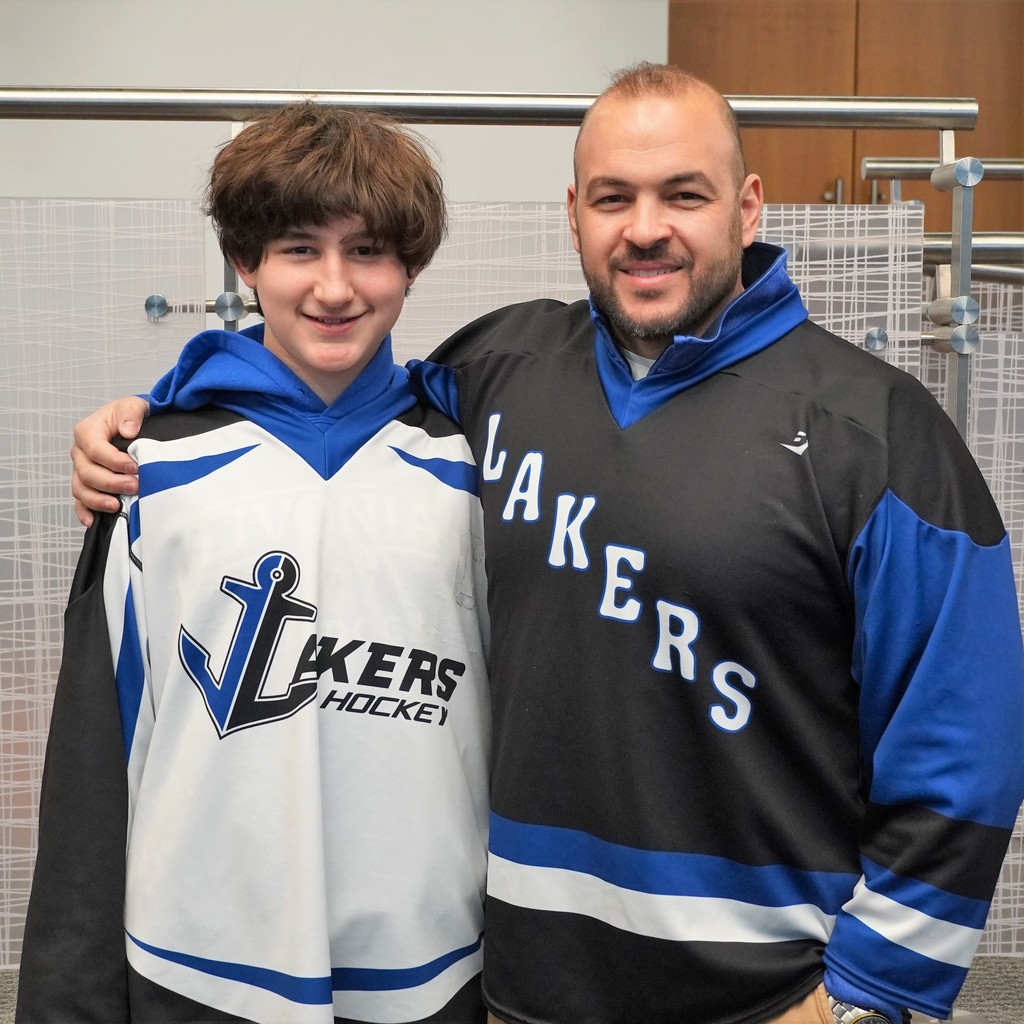 🎓⛹️‍♀️It's Senior Night for the Lady Dawgs! Our two athletes will be celebrated at following the JV game around 6:45, the varsity game starts at 7:00. Congratulations Kylie and Maddy! We hope you can join us and celebrate their accomplishments! Photos: Meys Photography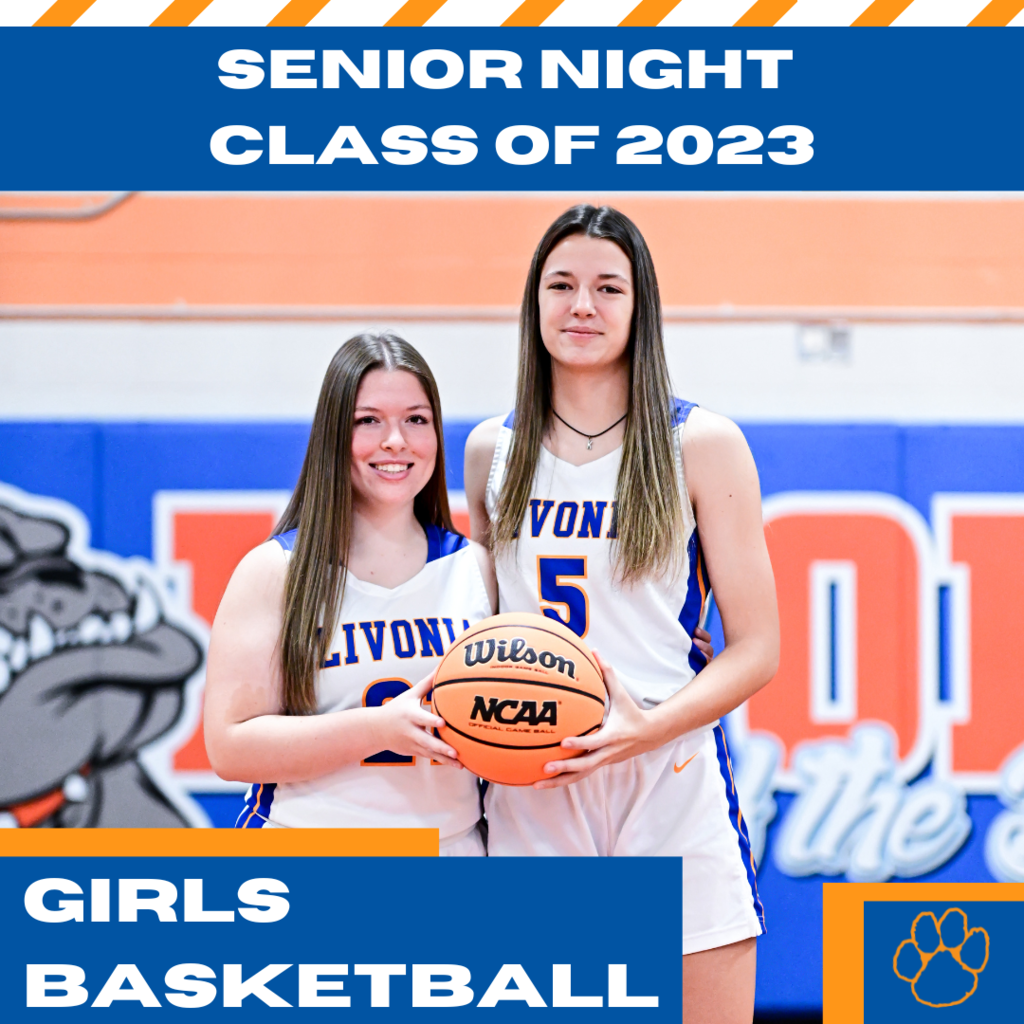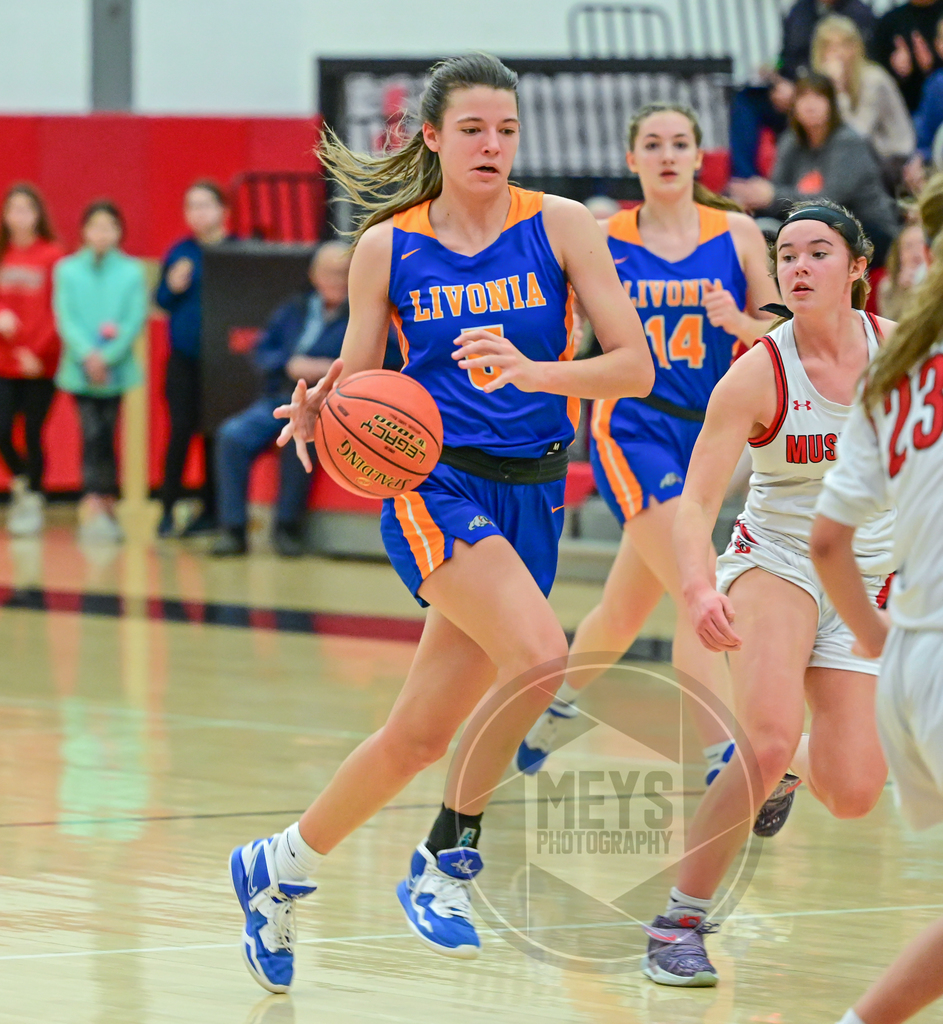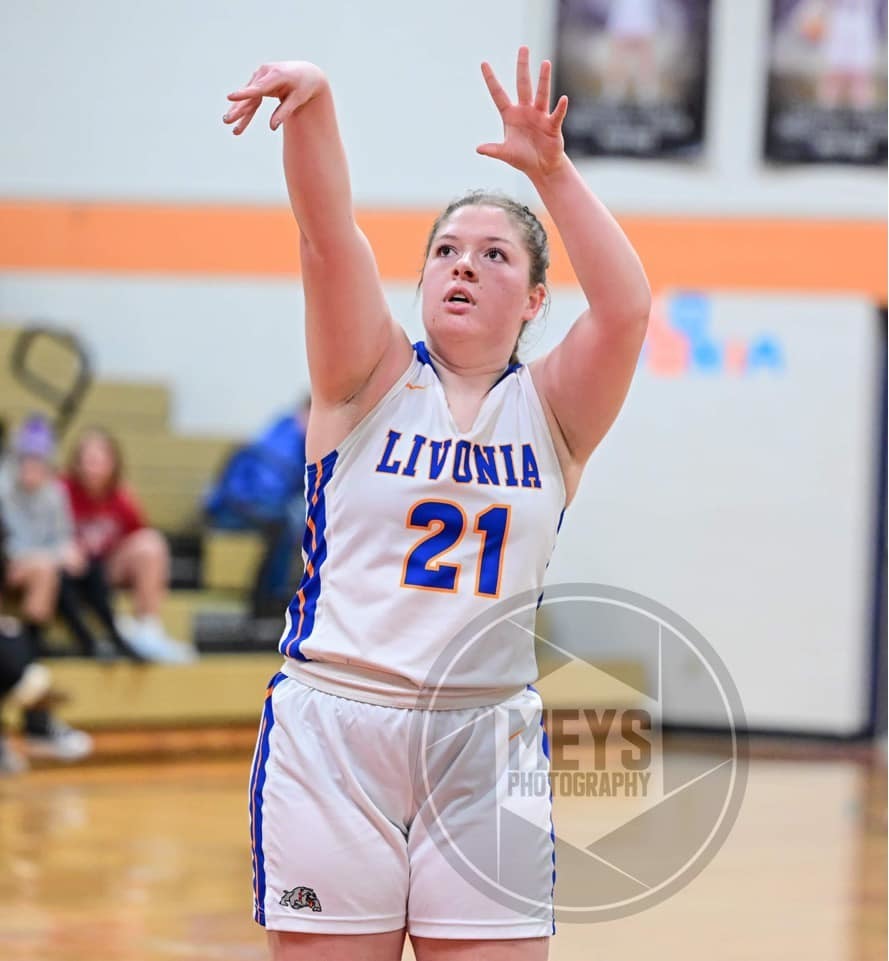 Tuesday Night Wrap-up 🏀 Varsity Lady Bulldogs stood tall taking down class AA Victor 50 to 49! Senior Captain Kylie Buckley led the team with 18 points and 13 rebounds. Libby Kwak added another 12 points while Mary Kwak pulled down 7 boards adding 10 points of her own. Way to fight to the end - GO LADY BULLDOGS!!! 🏀 JV girls basketball fell to Victor 39 to 37. We were led by the Mollys with Rowe banking 13 and Hitchcock 9 points. Gwen Strom and Maddie Whitford both added 6 more of their own. Balanced team effort girls! 🏀 Boys Varsity Basketball hung tough against the Blue Devils, being down 29-25 at the end of the first half. Batavia opened up with a strong third quarter and increased their lead to 17 points going into the fourth. The Bulldogs couldn't get any closer and the Blue Devils prevailed in this non league matchup 64-43. Connor Feehan led Livonia with 15 points, followed by Jack Kearney with 9, Gavin Woolston 6, Lucas Ray 6. Tom Stewart 3, and Chris Coyle and Owen Weterrings 2. Batavia was led by Carter McFollins 20 points.. 🏊‍♂️ Boys Swimming and Diving beat a young Geneseo team 95-73. The team, yet again, racked up an impressive 54 best times as they wrapped up their last home meet. Congrats to seniors Logan C, Matt C, Will F, Zack K, Luke L, Ethan M, Mike N, Stefan R, Robbie S, and Josh V. Lane-chain swimmer of the meet was Zach Williamson for his personal best times in the 200 IM - 2:33.84, and 100 Free - 58.61. Next up is the LCAA Championship this week - Diving on Thursday, and Swimming on Friday. Both Meets will be @ Bath 5:00. The Bullstangs are 7-1 on the season.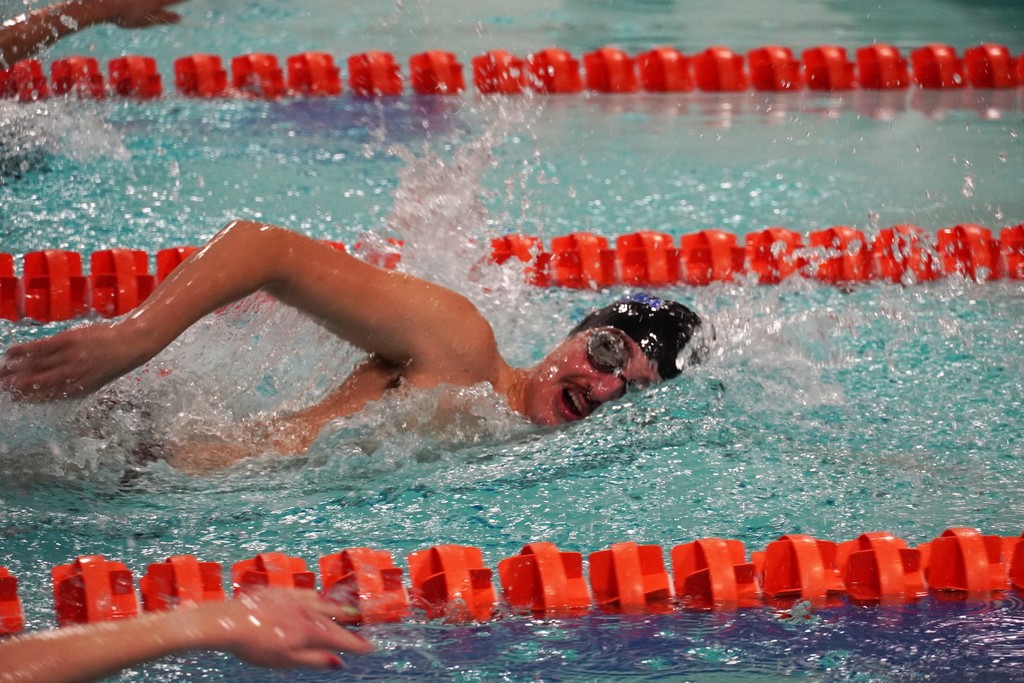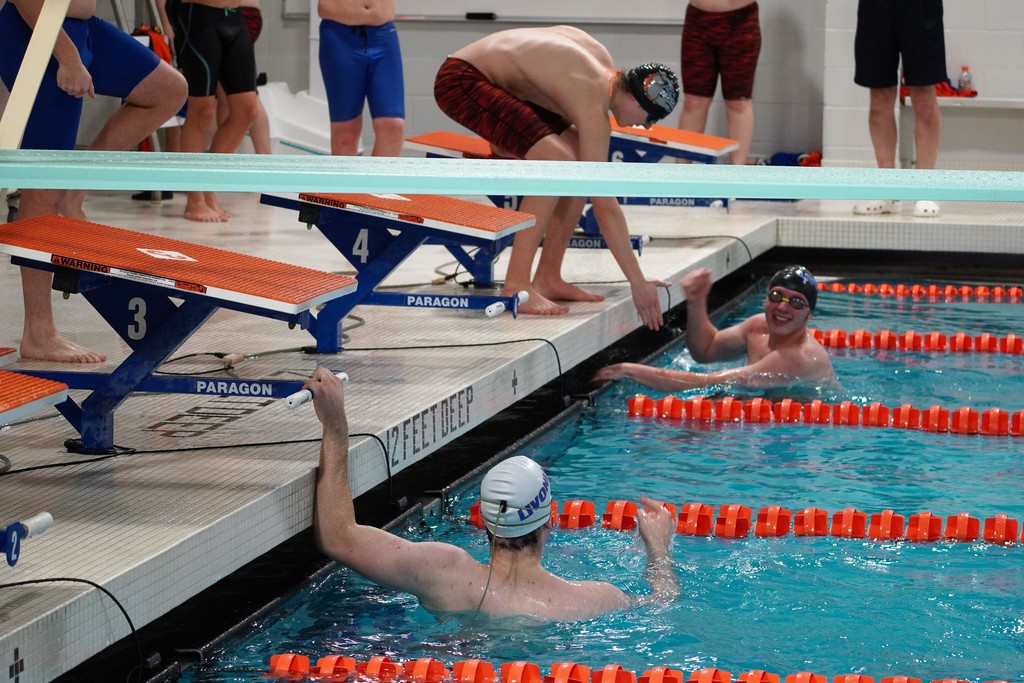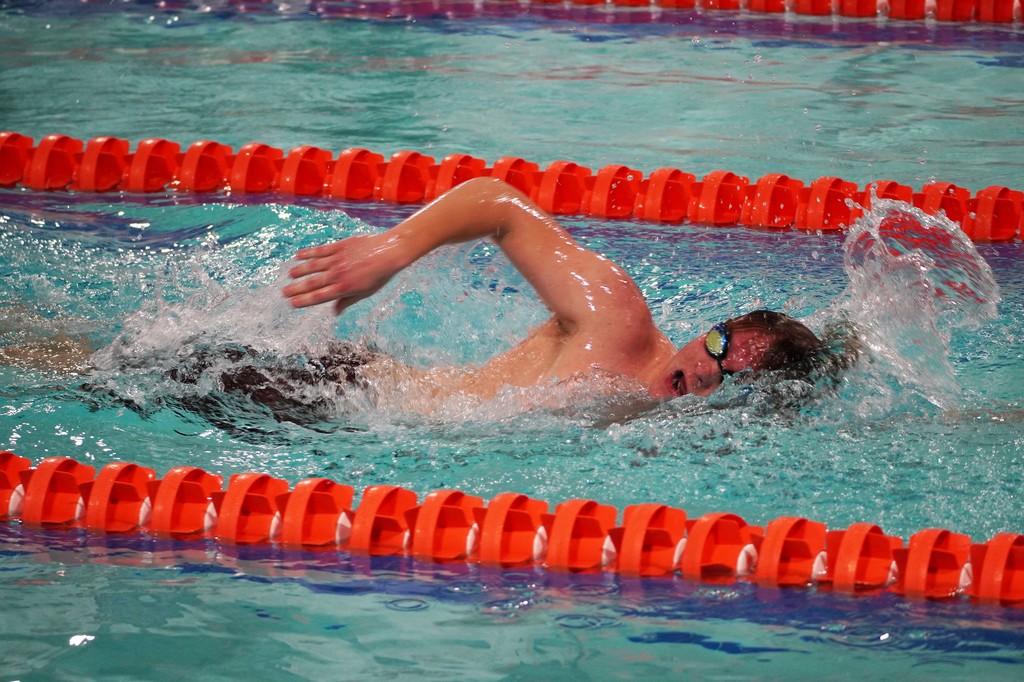 Weekend Wrap-Up 🏃 Another notable performance from the boys & girls indoor track team Friday night at RIT. - Boys 4x4 relay dropped 9 seconds and ran a 4:12.83 - Silas M. placed 10th in the 3200, dropping 13 seconds with a 11:22.01 - Brick S. placed 13th in the 55 hurdles, with his best time on the season of 9.52 seconds - Keira W. ran the girls 600 at 2:04.43, her best time of the season while dropping 13 seconds - Aiden B. dropped his 1600m time by 14 seconds, coming in at 5:31.52 - John M. placed 8th in boys high jump at 5'0, a personal best for the season - Kaitlyn K. placed 3rd in girls shot put with a throw of 28'7 3/4, a personal best by over a foot - Mackenzie L. placed 8th in girls shot put with a throw of 26'3 1/4, a personal best by over two feet. 🏀 JV Girls Basketball fought to the bitter end but fell short on Friday losing to Dansville 44 to 39. The Lady Bulldogs were led by Gwenyth Strom with 12 points followed by Molly Rowe with 9 and Molly Hitchcock with 8 points. We'll get 'em next time girls, good game! 🏀 Varsity Lady Bulldogs defeated Dansville Friday 42 to 29 in a very physical match up. This brings our season record to 11 and 1. We were led by Senior Captain Kylie Buckley with 22 points and 9 rebounds followed by Libby Kwak with 11 points and her sister Mary Kwak with another 6 points and 8 rebounds. 🏀 The Livonia Boys Varsity basketball team hosted league opponent Dansville on Friday night and came out victorious by a score of 69-61. The Bulldogs trailed the Mustangs 30-17 at the half, but went on an incredible 52-31 run in the second half to seal the victory. Chris Coyle scored a game high 30 points, scoring 22 points in the second half. Junior guard Connor Feehan netted 20 points, 14 of those in the second half, and 5 assists. Sophomore guard Nick Coyle hit to big 3's in the fourth, and scored 7 points along with 6 assists in the game. Jack Kearney scored 5 points and 10 rebounds, Jackson Cook 4 points, Lucas Ray 2, and Gavin Woolston 1 point. 🤼‍♀️ Congratulations to our Girls Wrestling Team! At the Canandaigua Tournament Saturday, Ady West placed 3rd out of 9 girls. Destiny Latimer placed 2nd out of 6 girls.