Thursday Night Wrap-up 🏒 Thursday night the Varsity Lakers fell to a tough HFL/ER/Brighton team. The lone Laker goal was scored by Joey Cinquino (Livonia) with assists awarded to Christian Rumfola (Avon) and Jack Ruter (Avon). The Lakers take on Irondequoit tonight at 7:00 in Geneseo, we will be celebrating senior night starting at 6:30, please come out and support our Lakers! 🏒 Wednesday night the JV Lakers improved to 5-1-1 on the season with a 5-0 win over Wayne. Scoring for the Lakers was Jack Noto (Geneseo), Fletch Kingsbury (Avon), Matt Mulvaney (Livonia) each with 1, and Joey Cinquino (Livonia) with 2. Livonia defensmen Ryan O'Duffy and Travin Ellison were crucial in securing the shut out. We had many different players dish out assists, a total team effort! Nick Lipome (Avon) had the shut out in net. JV Lakers will play in Brockport on Saturday at 7. 🏀 Tough night in the Tom Downey Gymnasium. York defeated Junior Varsity Lady Bulldogs but it literally came down to the last shot. Varsity fell to York 58-52 in a very competitive game. York ran the court tonight in Livonia but great games all around!

🚨🚨It's Senior Night for our Lakers this evening! Congratulations to Shane, Nick and Derrick! The game starts at 7 at SUNY Geneseo. Here are some stats to celebrate our hockey players! 🏒 Shane is a Lakers captain and has played 70 varsity Lakers games. Shane has accumulated 78 points for the Lakers, 42 goals and 36 assists. Shane holds a "goals in a game" Lakers record of 5 goals in 1 game! Which he scored against Spencerport his junior year. Shane is on track to place in the top 10 of all time leading scorers for the Lakers by the end of the season. 🏒 Derrick, has played for the varsity team since 8th grade, Derrick has played over 80 games with the Lakers and has a career 16 points, 5 goals and 11 assists. 🏒 Nick has played in 63 varsity Lakers games since freshman year and has 4 points for the Lakers, 3 goals and 1 assist.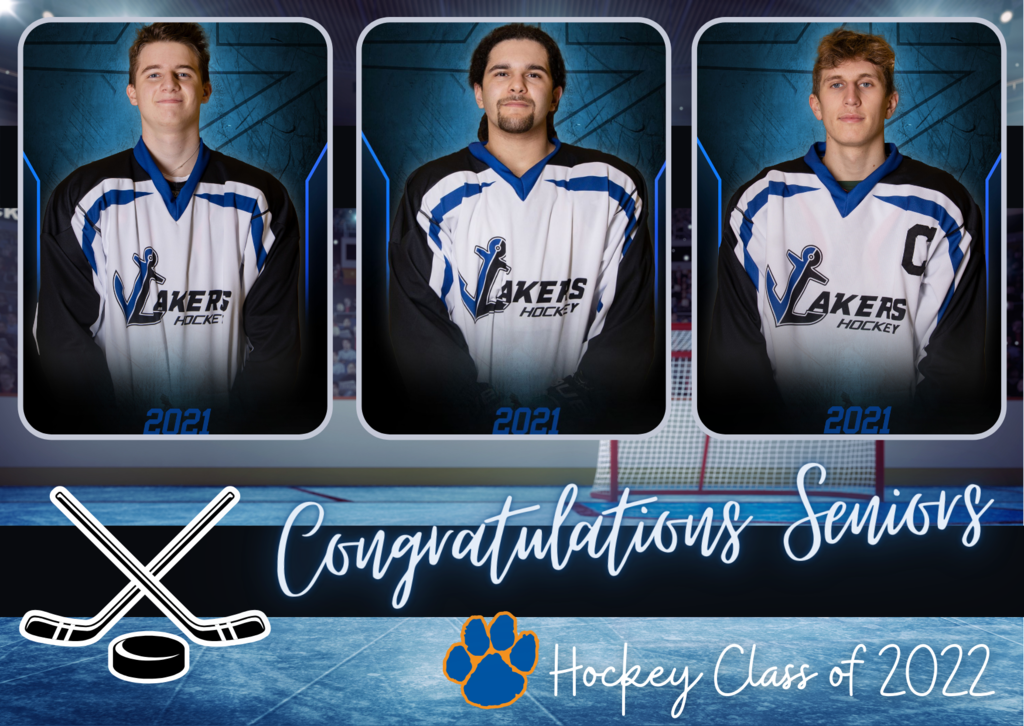 There will be a Capital Project vote for the proposed Athletic Complex on Tuesday, February 15th, 2022 at the Connell Building from 8 AM - 9 PM. For more information visit our: website -
https://www.livoniacsd.org/page/capitalproject2024
YouTube channel -
https://youtu.be/ZpdVVz87Dmk
Winter Focus which includes a FAQ page -
https://5il.co/14rtg
Anyone over the age of 18 who lives in the district is eligible to vote. If you are interested in obtaining an absentee ballot please call the District Clerk at 346-4000 x4100.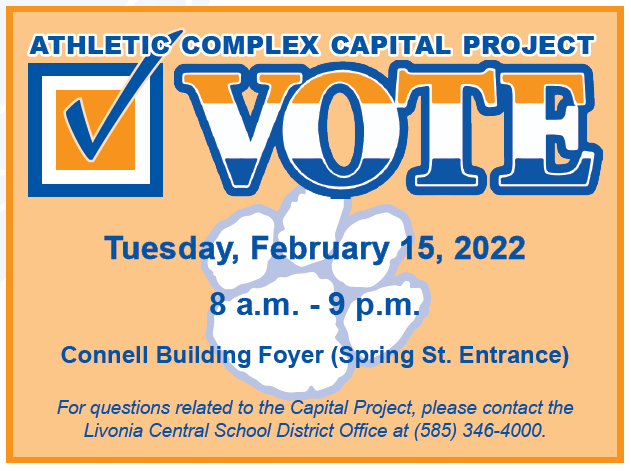 Weekend Wrap-up 🏀 Friday, January 21 Girls Varsity basketball had a victory over LCAA-D1 opponent Haverling 57-45 bringing tje season record to 11-3. The Dawgs were led by Junior Kylie Buckley with 25 points and 14 boards. Senior point guard Kelsey Stewart added another 12 points with 4 assists and 2 steals. 🏀 The Boys Varsity Basketball team lost to Haverling 49-51 on Friday night. Evan Swan hit two free throws for the Bulldogs to tie the game 49-49 with 14 seconds left. Haverling's Austin Durand hit the game winning shot with under 5 seconds left and Livonia's attempt to win the game at end of regulation was no good. Swan and Chris Coyle led Livonia with 16 points a piece. 🏊‍♂️ Boys Swim and Dive won Counties (info in previous post) 🎿 Boys Varsity Skiing swept the day at Swain. (info in previous post).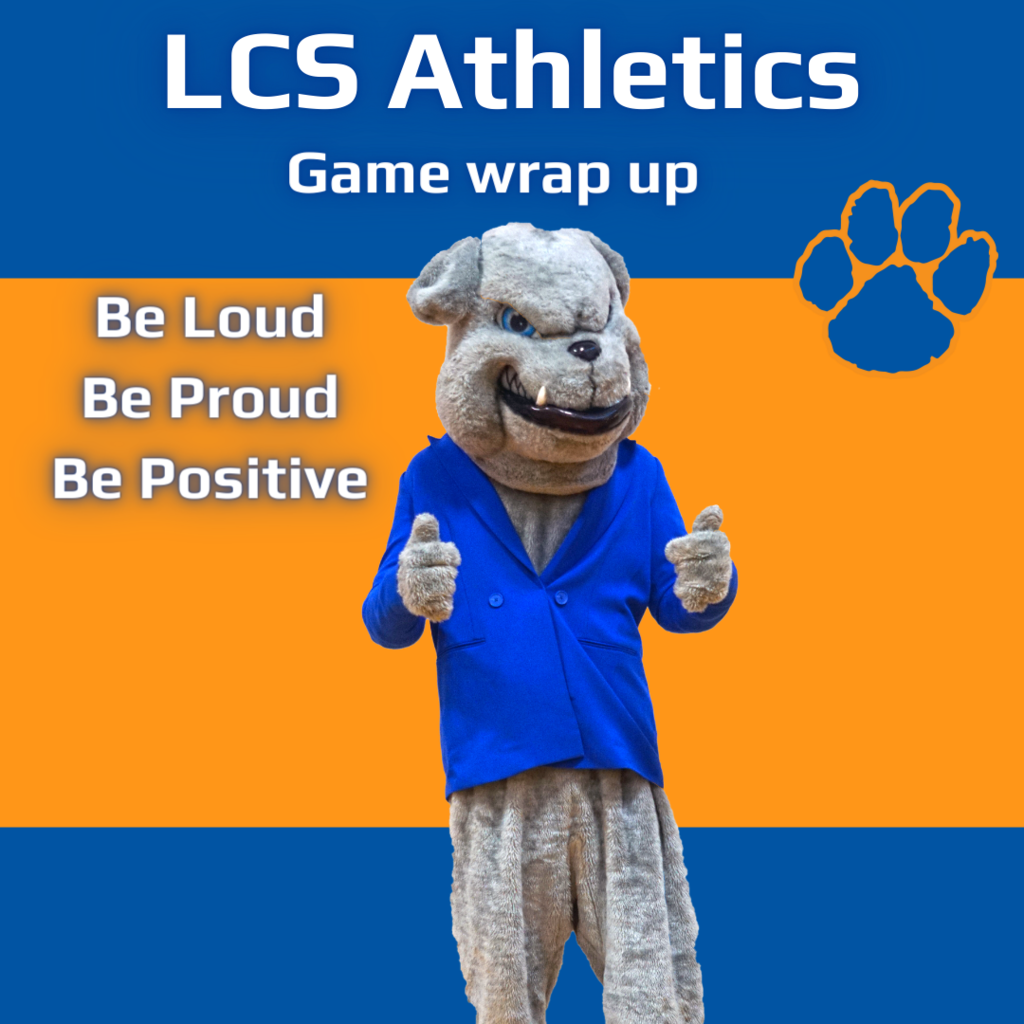 The Boys Swimming and Diving claimed their 7 straight LCAA Meet title! Scorers: 200 Medley: Phillips, Lawton, Stewart, VanNostrand - 4th Sheesley, Frisbie, Renner, TeBeau - 6th 200 Free: D. Kubrich-4th, G. Phillips-7th, Z. Williamson-9th, M. Charlebois-16th. 200 IM: R. Sheesley-4th, T. Stewart-5th, G. Renner-6th, T. Frisbie-9th 50 Free: J. Schirtz 5th, L. Garwood-6th, G. Seeley-15th Diving: J. VanNostrand-3rd 100 Fly: T. Stewart-7th, G. Renner-8th, J. VanNostrand-9th 100 Free: L. Garwood-4th, J. Schirtz-7th, J. TeBeau-9th 500 Free: L. Lawton-4th, D. Kubrich-6th, Z. Williamson-8th, M. Neckers-14th 200 Free Relay: Stewart, VanNostrand, Schirtz, Garwood - 3rd Neckers, Charlebois, Seeley, Kubrich - 5th 100 Backstroke: G. Phillips-2nd, R. Sheesley-4th, J. TeBeau-5th 100 Breaststroke: L. Lawton-4th, T. Frisbie-7th, S. Ritz-8th, M. Charlebois-11th 400 Free Relay: Sheesley, Phillips, Schirtz, Garwood - 2nd Renner, Kubrich, TeBeau, Lawton - 5th Depth always wins!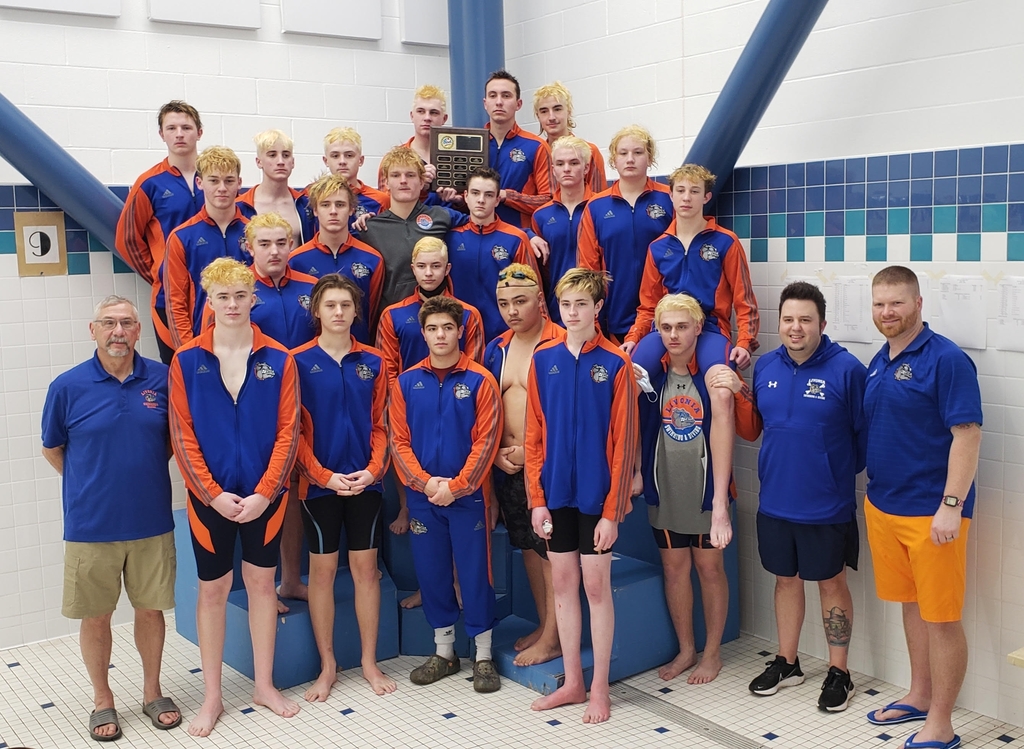 Wednesday Night Wrap Up 🏀 Boys Varsity Basketball beat Batavia 52-49. Chris Coyle (12 points) hit two free throws with :18 left to put the Bulldogs up and eventually secured the win for Livonia. Connor Feehan hit four three pointers for the Bulldogs and scored a career high 14 points. Justin Skelly added 10 points and 15 rebounds.

Tonight at 6PM we will celebrate Senior Night for GIrls Basketball. The JV game was cancelled so our senior night has moved to earlier in the evening. Congratulations to Emma, Madison and Kelsey and thank you for being a Bulldog! Photos courtesy Meys Photography.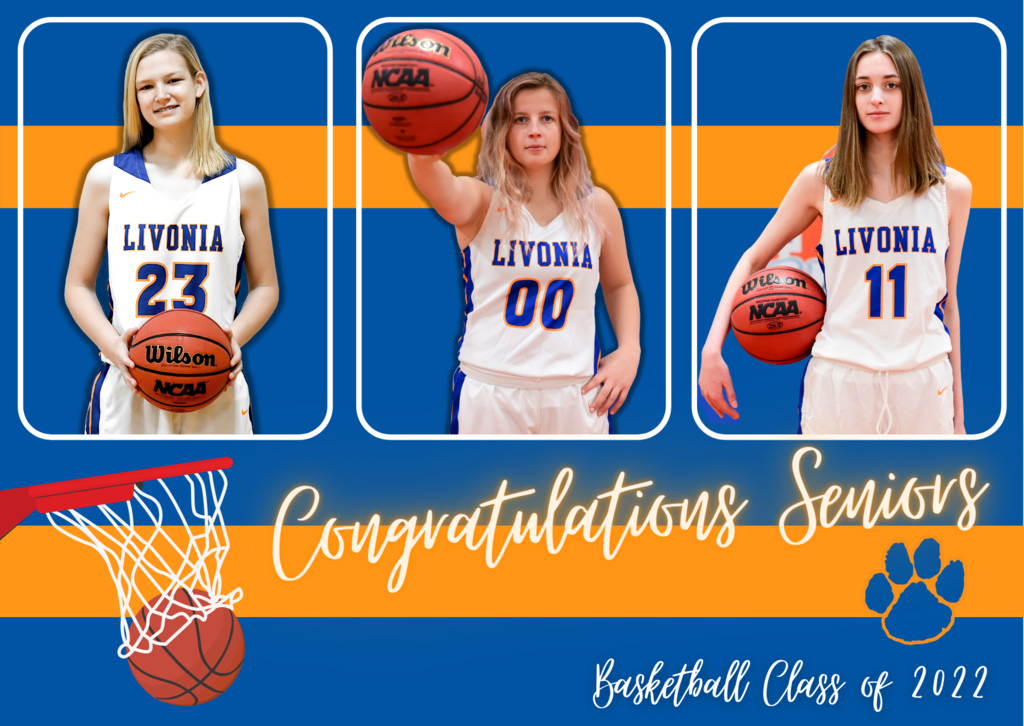 Wednesday Night Wrap-Up 🏒 Lakers Hockey: Heartbreaking, nail biting, 7-6 loss in OT to Aquinas last night. The Lakers played hard on the puck every shift. Christian Rumfola (Avon) led the team in goals with a hat trick. Also scoring for the Lakers were Shane Melead, Jack Ruter (Avon) and Jack Noto (Geneseo) each with one. Shane Melead and Derrick Wigley each notched 2 assists and Jared Bishop and Joey Cinquino had 1 assist each. Nick Lipome (Avon) had some stellar saves in goal. The Lakers will play Batavia/Notre Dame on Tuesday 1/18 at home in Geneseo. Boys Varsity Basketball lost to Dansville last night 66-50. The visiting Mustangs never trailed in the game and led 34-20 at the half. The Bulldogs would go on a run to cut the lead to 53-43, on a pair of three's by Jackson Cook and three 3's from Chris Coyle. But the Bulldogs couldn't get any closer and fell 66-50. Dansville's Drew Morrow led all scorers with 34 points. Chris Coyle led the Bulldogs with 23 points, 6 rebounds and Jackson Cook had a career high 13 points and 5 rebounds. The Bulldogs travel to Wayland-Cohocton on Friday.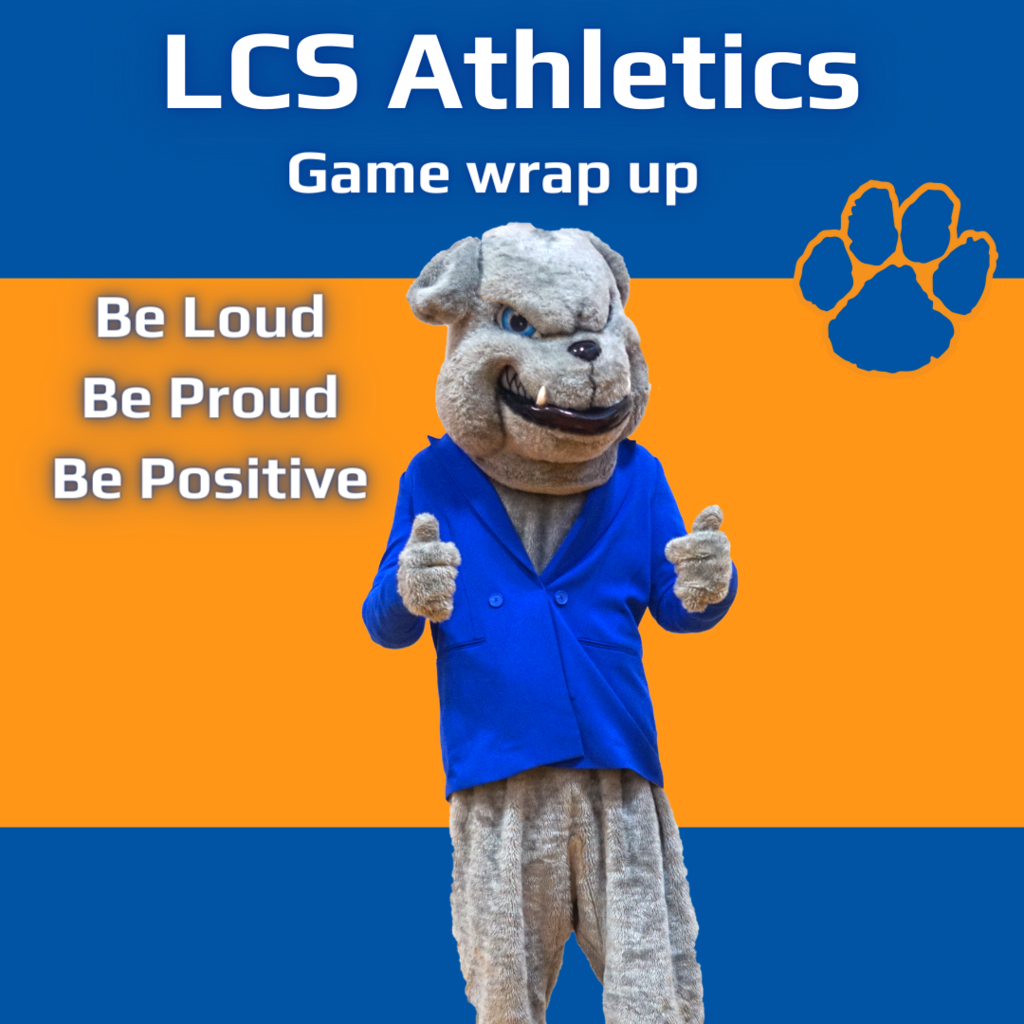 Thursday night wrap-up 🏒 Lakers suffered a 6-2 loss to Rush-Henrietta/ School of the Arts Varsity hockey Thursday night. The Lakers struggled as they were missing 2 of their top scorers and 2 senior defenseman. The two Lakers goals were scored by Christian Rumfola (Avon) and Joey Cinquino (Livonia). Assists were awarded to Wil Schiener (Geneseo) and Nick Teachout (Livonia). Goalie Nick Lipome (Avon) had 29 saves on 34 shots faced. The Lakers will play Aquinas on Wednesday 1/12 at 7pm in Geneseo. 🏊‍♂️ Boys Swimming and Diving beat Geneseo 94-70. First place individual finishers were Drew Kubrich in the 200 Free, Lincoln Garwood in the 50 Free, Tommy Stewart in the 100 Fly, Drew Kubrich in the 500 Free, a first place tie in the 100 Back between Jack TeBeau and Garett Philips and Luke Lawton in the 100 Breast. The 200 Medley Relay made up of TeBeau, Collmer, VanNostrand, Neckers and the 400 Free Relay made up of Stewart, Garwood, Sheesley and TeBeau also had winning times.

Wednesday night wrap-up 🏀 Varsity Lady Bulldog win over Midlakes Screaming Eagles 49-39! Junior Kylie Buckley led the team with 18 points and 13 rebounds going 6 for 8 from the line. Sophomore Emma King played a crucial role going 3 for 4 from the charity stripe scoring 5 of her 11 points in the 4th quarter to seal the victory! Good hustle JV battling to a 31-27 loss. The effort was definitely there Lady Bulldogs. Fun night all around. Photos courtesy of Meys Photography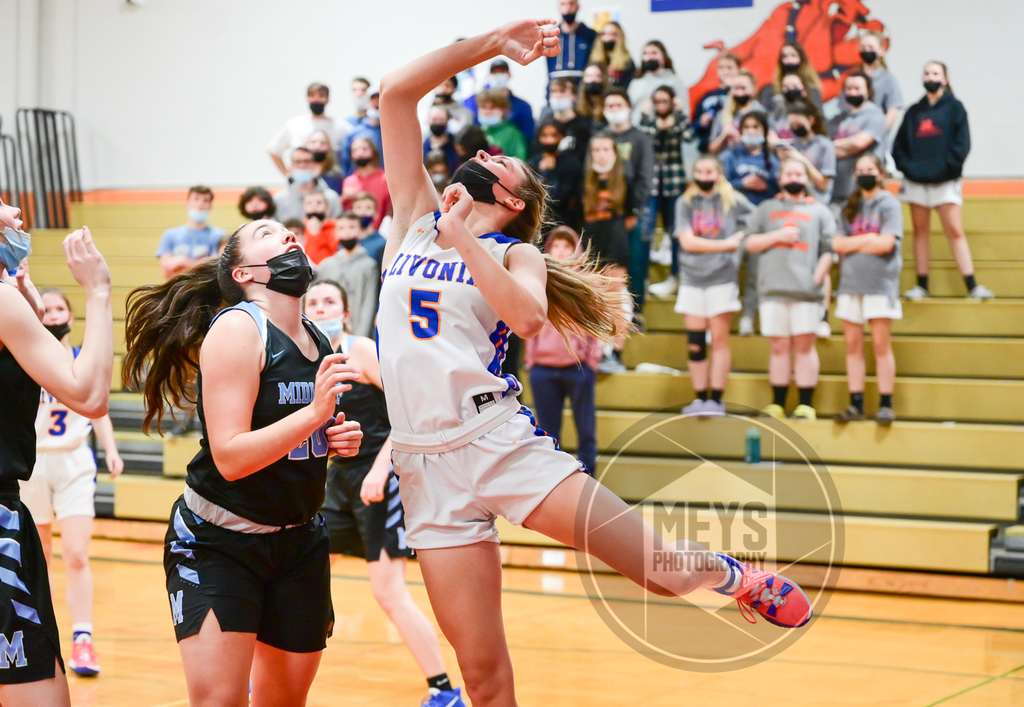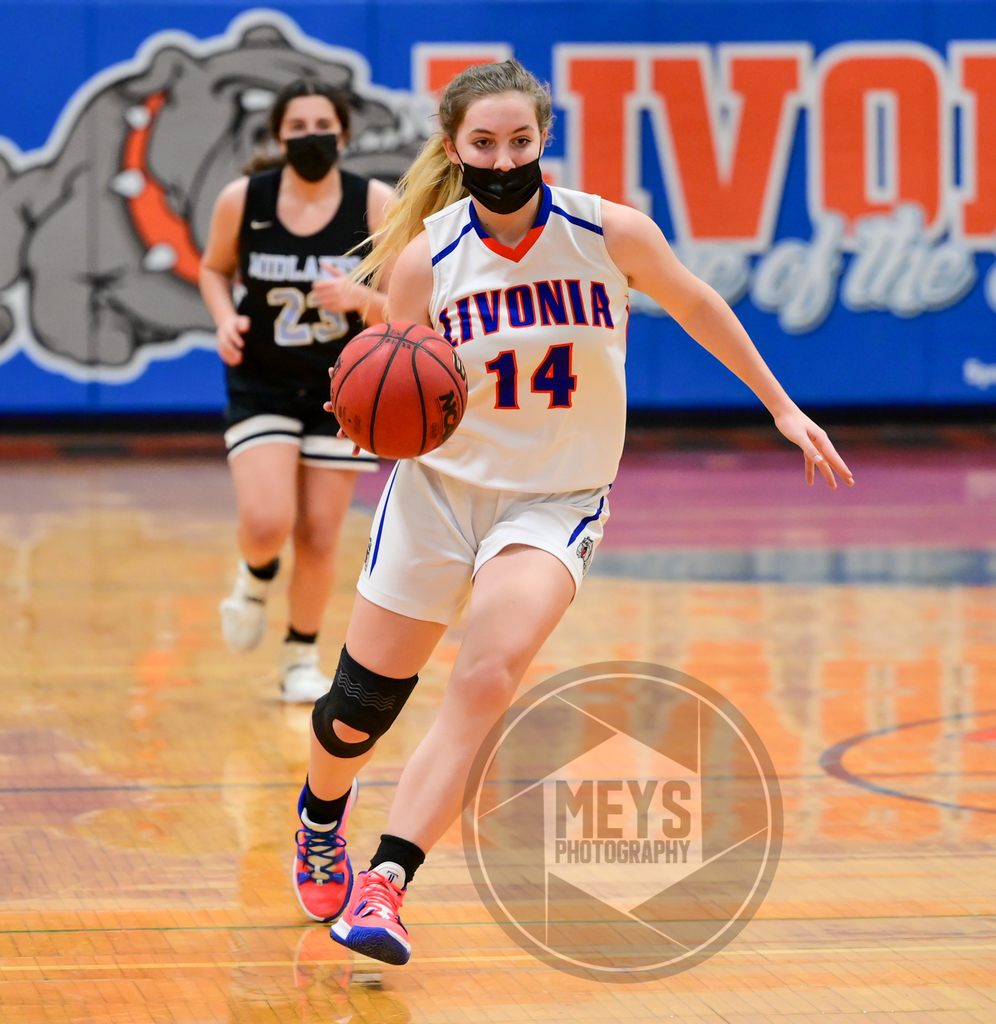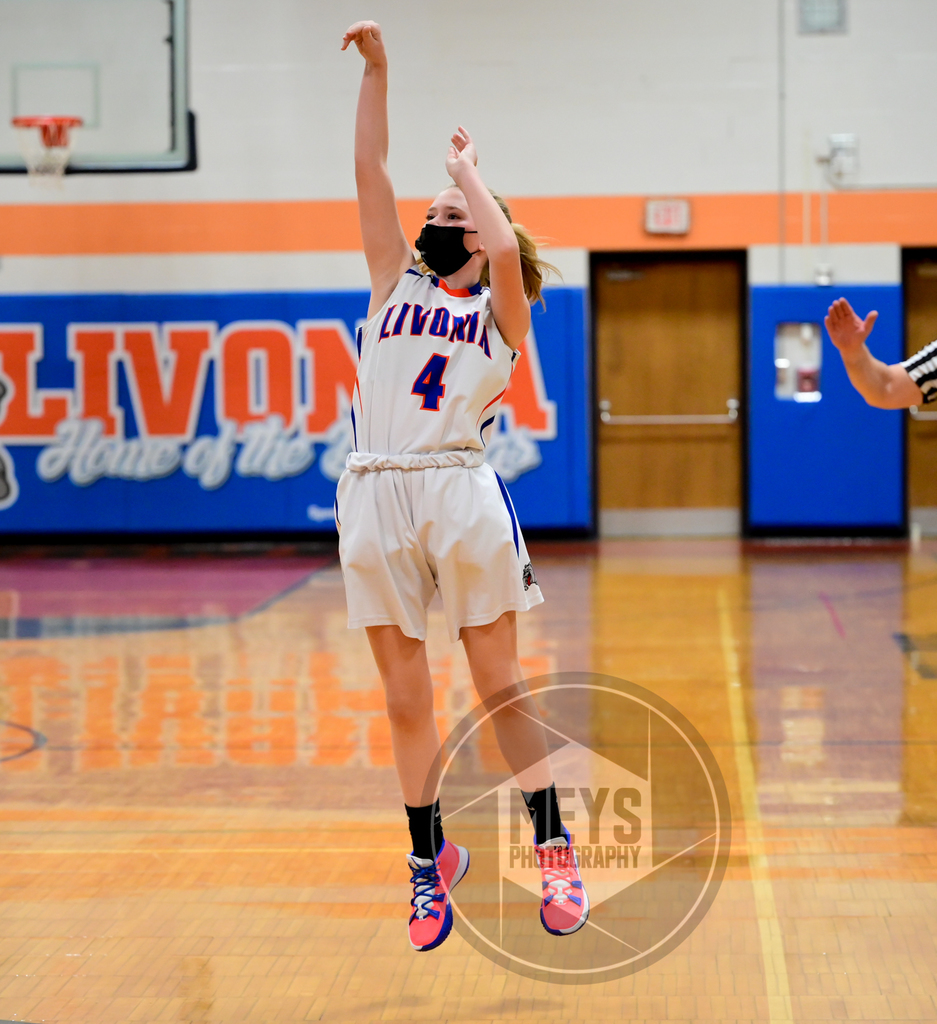 Tuesday night wrap-up 🏀Boys' Varsity lost to Marcus Whitman in overtime 58-52. Livonia's Connor Feehan hit a three pointer to tie the game with no time left in regulation and send the game into overtime for the Bulldogs, tied at 50. Brody Royston's two three pointers in overtime were too much for the Bulldogs to overcome, as the Wildcats beat the Bulldogs 58-52. Chris Coyle led all scorers with 26 points, 15 rebounds and 7 assists. Photos courtesy Meys Photography. 🏊‍♂️ Swimming and diving lost to Haverling 98-82. Livonia first place finishes from Tommy Stewart in the 200 IM and Luke Lawton in the 100 Breaststroke. 🤼‍♂️ Wrestling beat Haverling 42-18. Way to go wrestlers!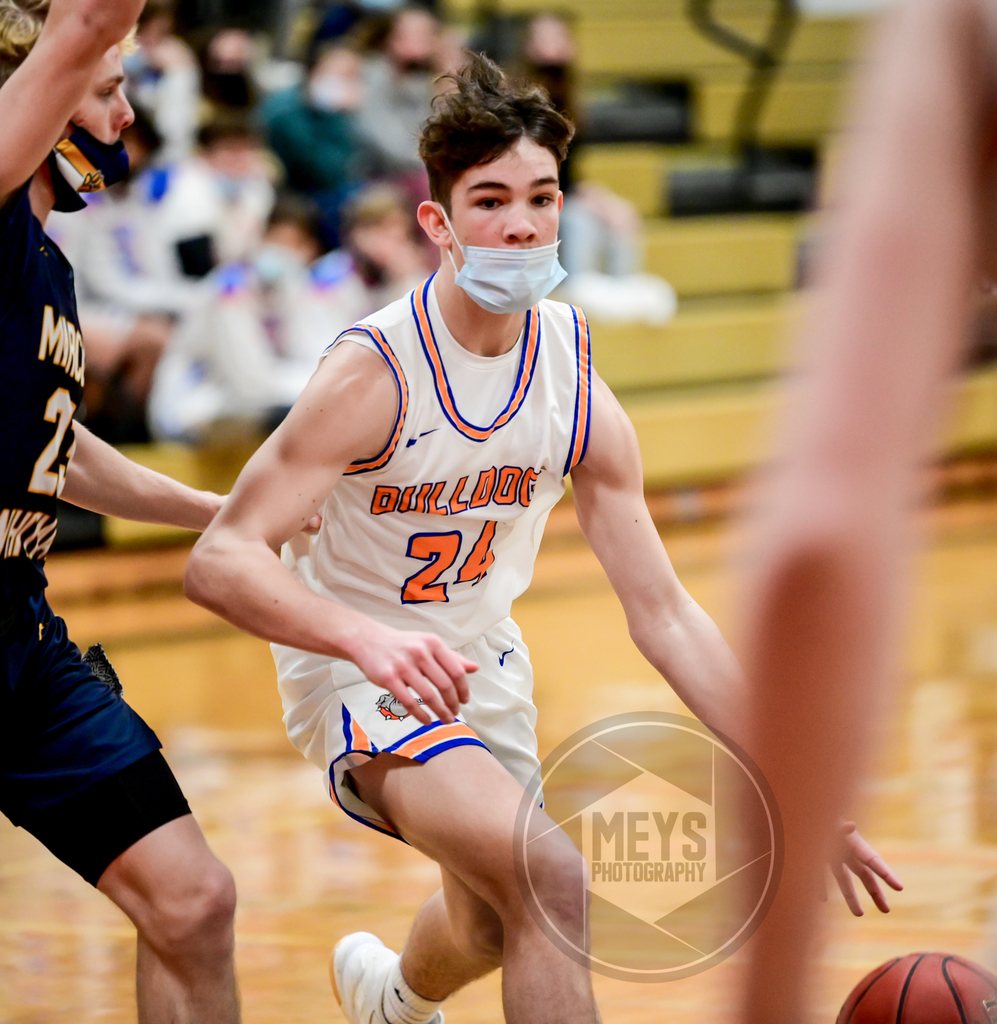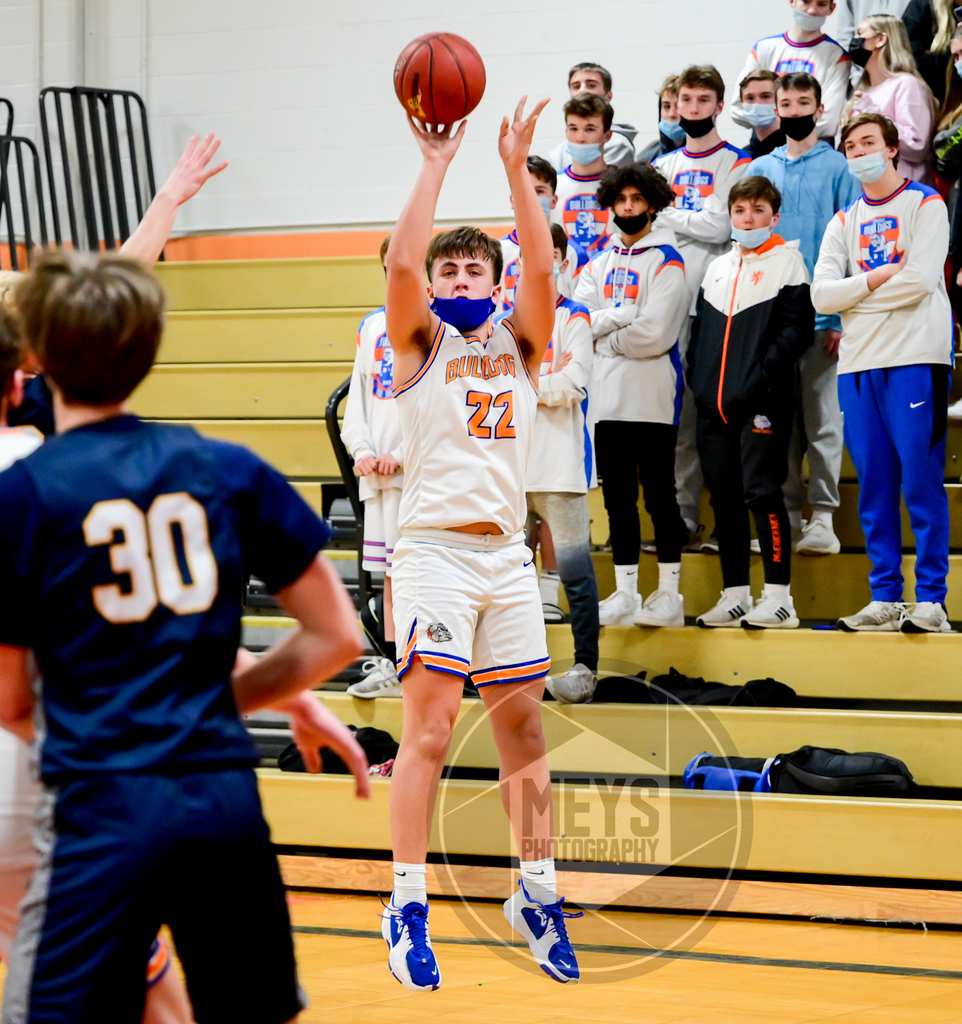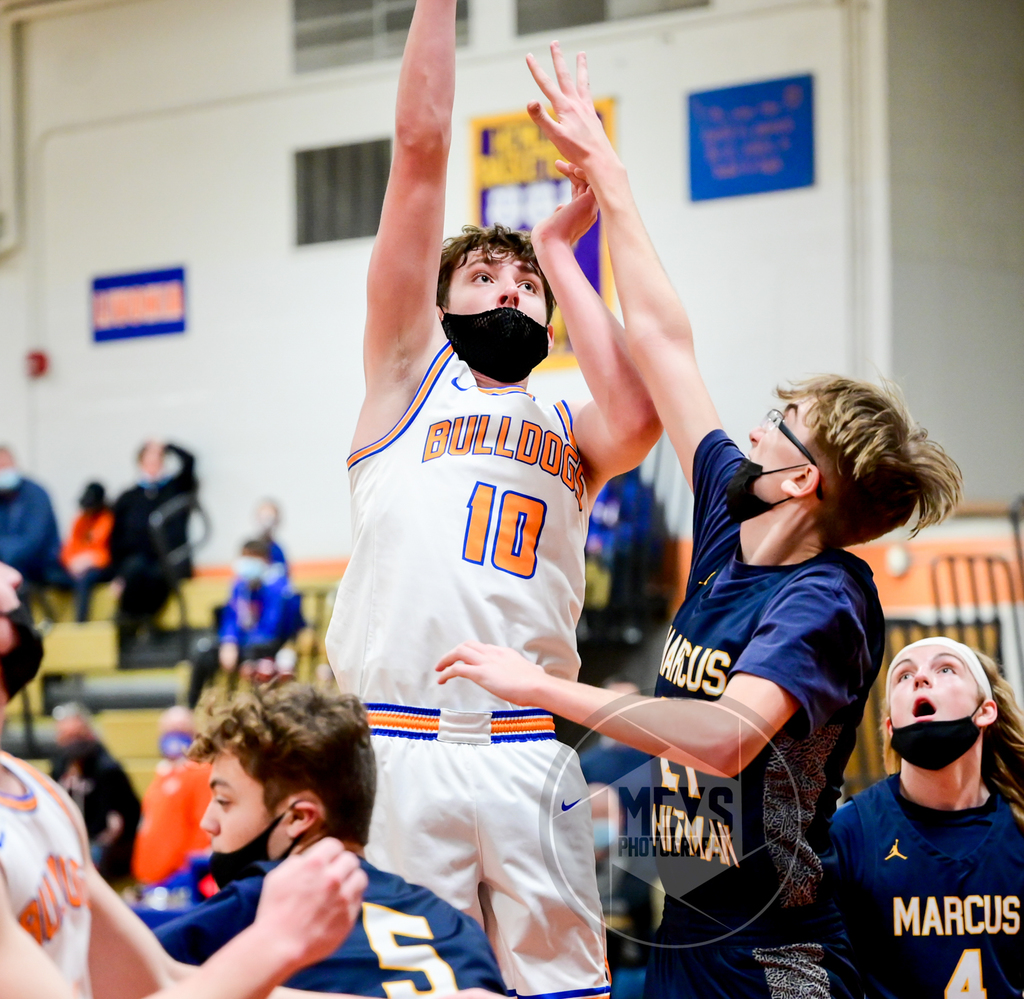 Congratulations Angela! Angela has won the Section V Fall 2021 Scholarship for Swimming and Diving. Angela has been part of the Livonia Girls' Varsity Swim Team for five years and also participates in indoor and outdoor track and field at the varsity level, in addition to travel soccer during the summer. She shares that highlights from this season include being "2021 LCAA Senior Swimmer of the Year, 2021 LCAA Outstanding Performer of the Meet, 2021 LCAA All-Star," and "Section V Class C 100 Breaststroke Champion." After graduation Angela plans to attend college for engineering. She states that one word that best describes herself is "passionate."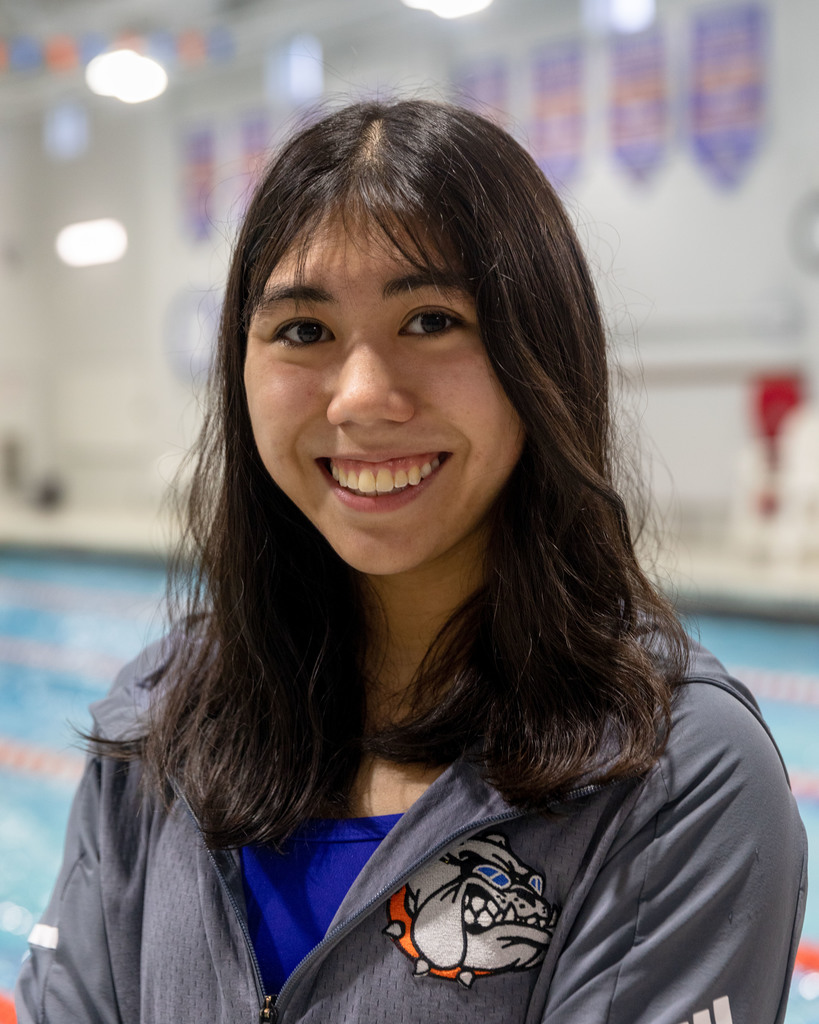 Winter Break Wrap-Up 🏀 Following an instructive loss to Hornell prior to Winter Break, the JV Boys Basketball team is proud of their progress and play last week after recommitting to effort, focus, and accountability. Though the boys lost a 2-point battle to NE Douglass in the first round of the HF-L Winter Cougar Classic–a game in which freshmen Brady O'Keefe and Brayden Amadeo led the scoring with 11 and 8 points respectively–they bounced back in the consolation game against Greece Odyssey on Thursday with a decisive 53-24 win. The Bulldogs pressured the Leopards early, forcing many turnovers and mounting a 19-6 lead after Quarter 1. All twelve players saw substantial action, and eleven players filled the scoring column. Sophomore Owen Weterrings led the 'dogs with 14 points and double-digit rebounds, and Amadeo scored 9 points for his second consecutive game. The Bulldogs play at home this week on both Tuesday and Friday. 🏀 Boys Varsity Basketball, HFL Tournament vs Greece Odyssey - Livonia never trailed in the game and opened up a 13 point lead on a half court 3 pointer at the end of the first quarter by Chris Coyle. Coyle finished with 27 points and 13 rebounds to lead the Bulldogs. Justin Skelly had a career high 22 points and 13 rebounds. Evan Swan finished with 9 points and 14 rebounds. Final score 70-48. The Bulldogs host Marcus Whitman on JAN. 4th to start a three game home stretch. 🏀 Girls Basketball - Varsity won over Holland December 28th, 70-42 in the Great Livonia Shootout! Junior Kylie Buckley led the Lady Bulldogs with 29 points pulling down 13 rebounds. They lost to Waterloo December 30th, 67 to 50 in the final round of the Great Livonia Shootout. JV fell short as well, tough day for us. Varsity was led by Sophomore Libby Kwak with 21 points and 12 rebounds. Tough game girls, way to fight to the end. GO LADY BULLDOGS!!!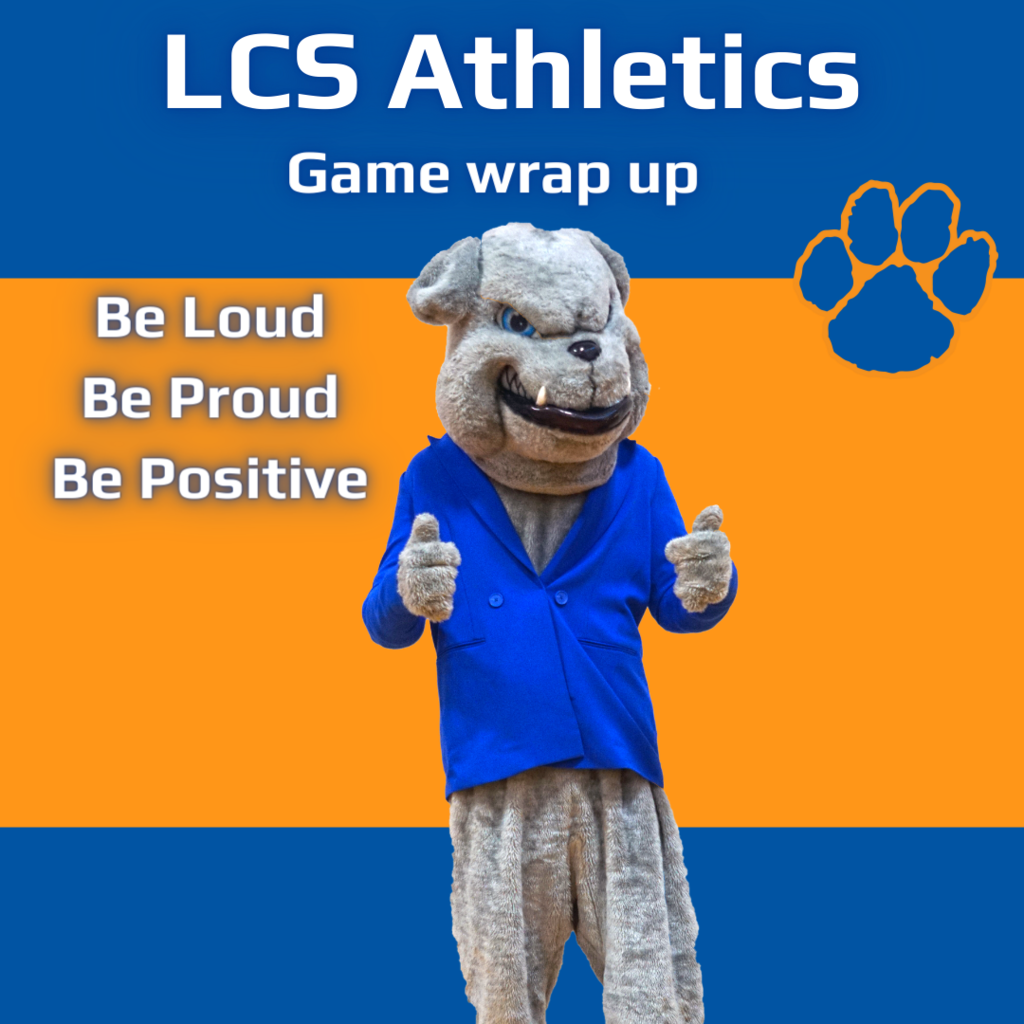 Tuesday Night Wrap Up The Boys Swimming and Diving lost a fun meet against Avon yesterday, 98-87. First place finishers: Lincoln Garwood in the 50 Free, and the 200 Free Relay of Josh VanNostrand, Josh Schirtz, Lincoln Garwood, and Luke Lawton. The team has 14 qualified for Sectionals. Next meet is Thursday, @ Dansville.

Monday night wrap-up 🏀 Livonia Lady Bulldogs 60-58 victory over LCAA-D1 opponent Hornell last night bringing their season record to 5-1. Balanced scoring led by Junior Kylie Buckley with 23 points pulling down 13 boards. Sophomores Libby Kwak and Emma King added 18 and 15 points respectively combining for 14 rebounds of their own. Nice team effort! 🏀 Livonia Boys varsity lost to Hornell 71-59. The Bulldogs went a 12-2 run late in the third quarter to tie up the game 44-44. Hornell would take a five point lead into the fourth, on a three by Griffin Baker and a layup at the end of the third by Shawn Rose. The Bulldogs couldn't match Hornell's shooting in the fourth as Hornell hit 10-11 free throws and Gennaro Picco's 10-10 from the line. Chris Coyle scored 18 for the Bulldogs. Justin Skelly had 15 points and 13 rebounds Evan Swan added 15 points and 6 rebounds.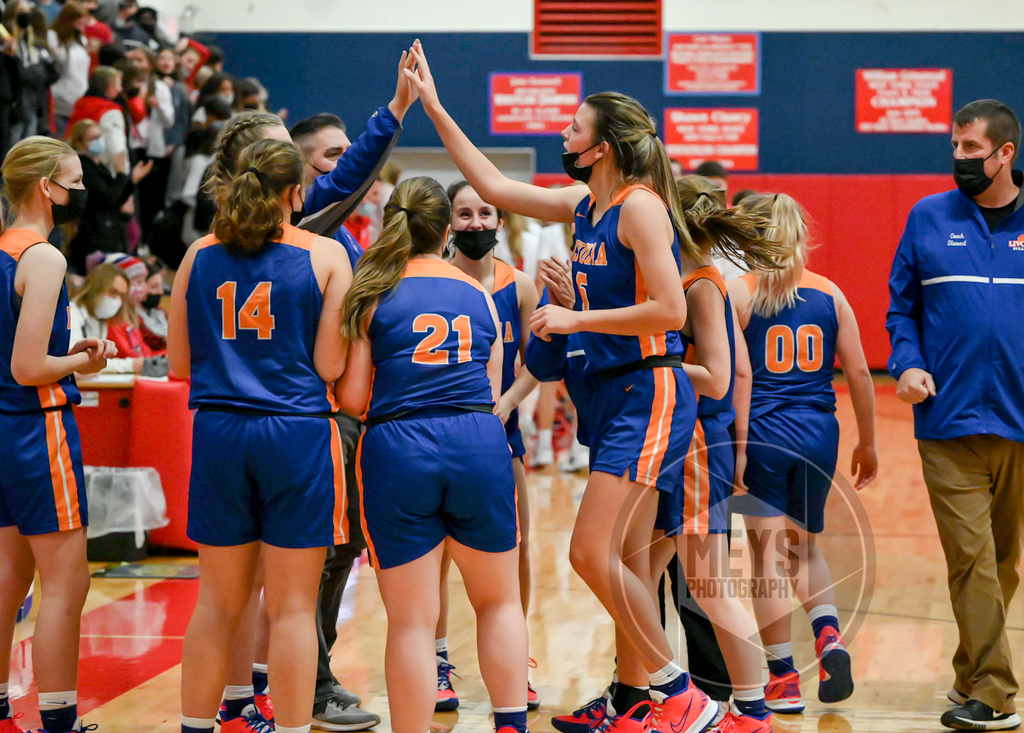 Weekend Wrap-up Livonia Indoor Track and Field had a strong performance overall as a team this weekend in the RWTL competition at Houghton College. Some notable finishers were: Belle Vinci finished 2nd with an impressive 55 meter hurdle Aiden O'Keefe had a strong 8th finish in the boys 55 meter dash Emily Foley had an all time PR in the pole vault Kaitlin Keifer finished 6th in the girls shot put Kallen Miller, James and Sean Spezzano all finished well in the boys triple jump. Our next meet is 12/28 at RIT. Boys Varsity Basketball beat SOTA on Friday 66-40. Livonia got out to a fast start and never trailed in the game as the Bulldogs improved to 2-2 on the season. Chris Coyle scored 12 of his game high 22 points in the first half as Livonia led 27-12 at the half. Chris Coyle 22 points 11 rebounds 6 assists Justin Skelly 10 points 8 rebounds Jack Kearney 9 points 5 rebounds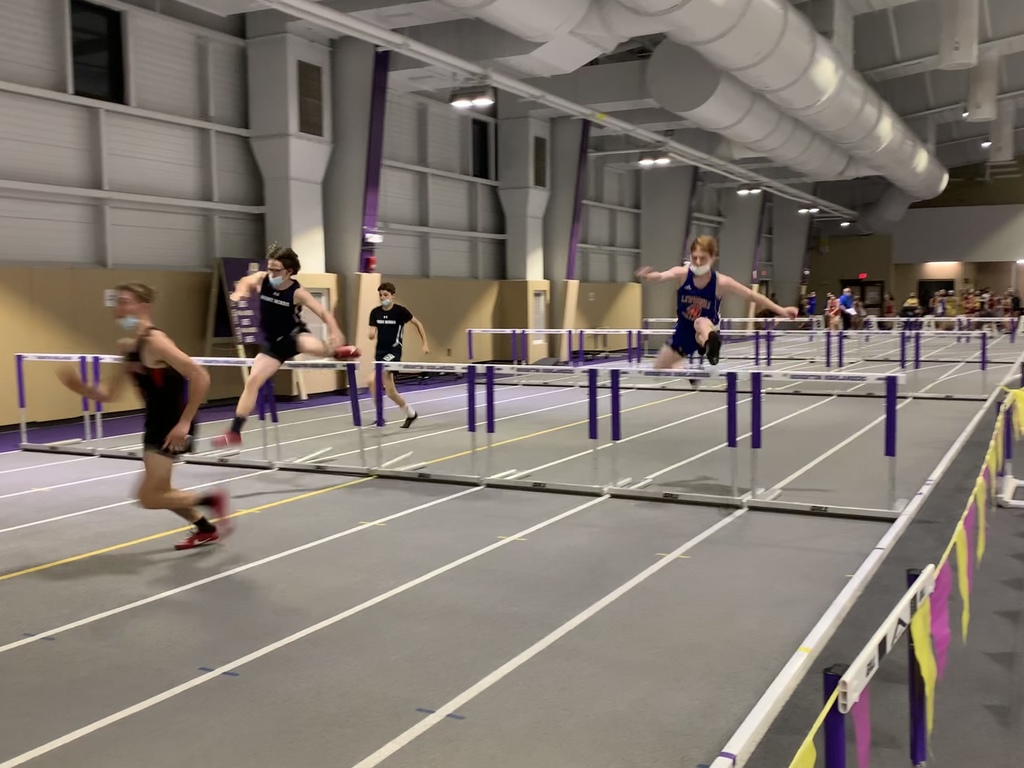 🏊‍♂️ Congratulations to our four senior swimmers and their families who were celebrated last night.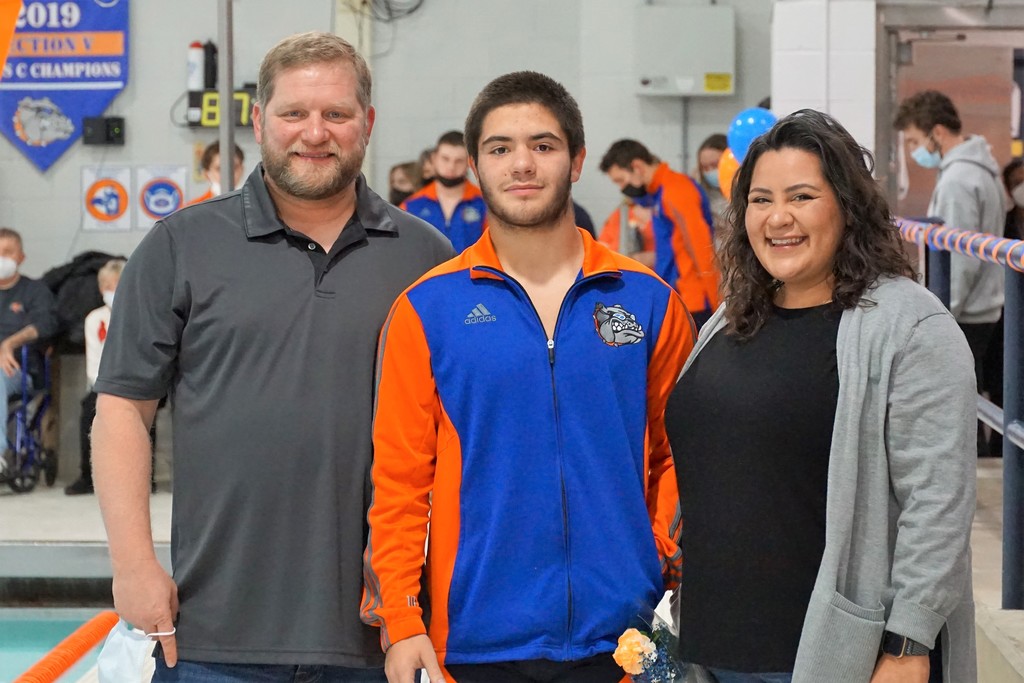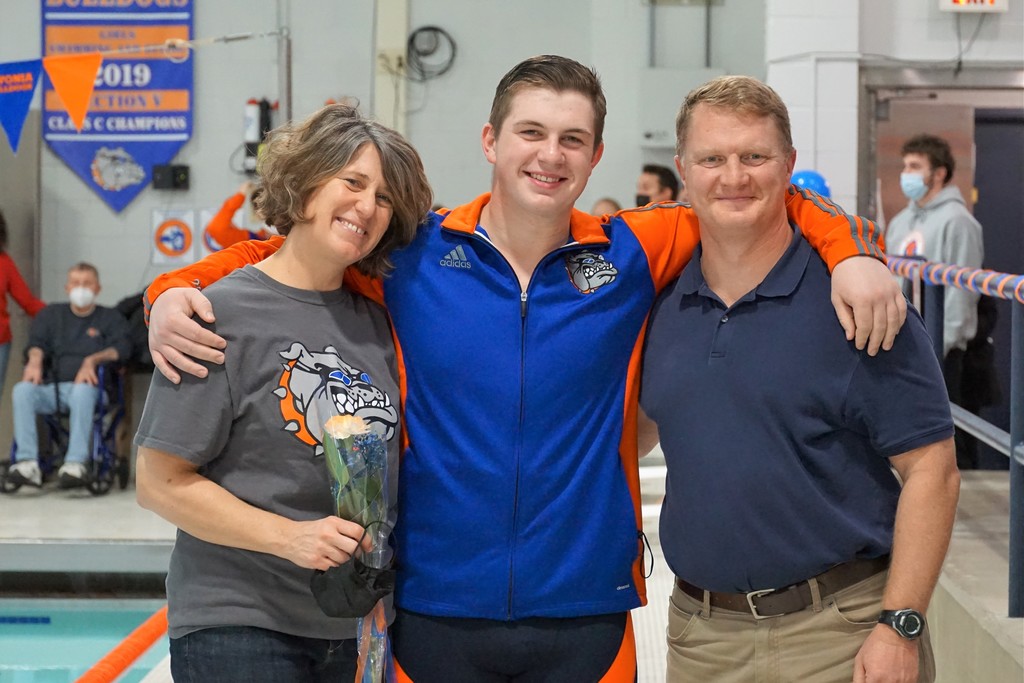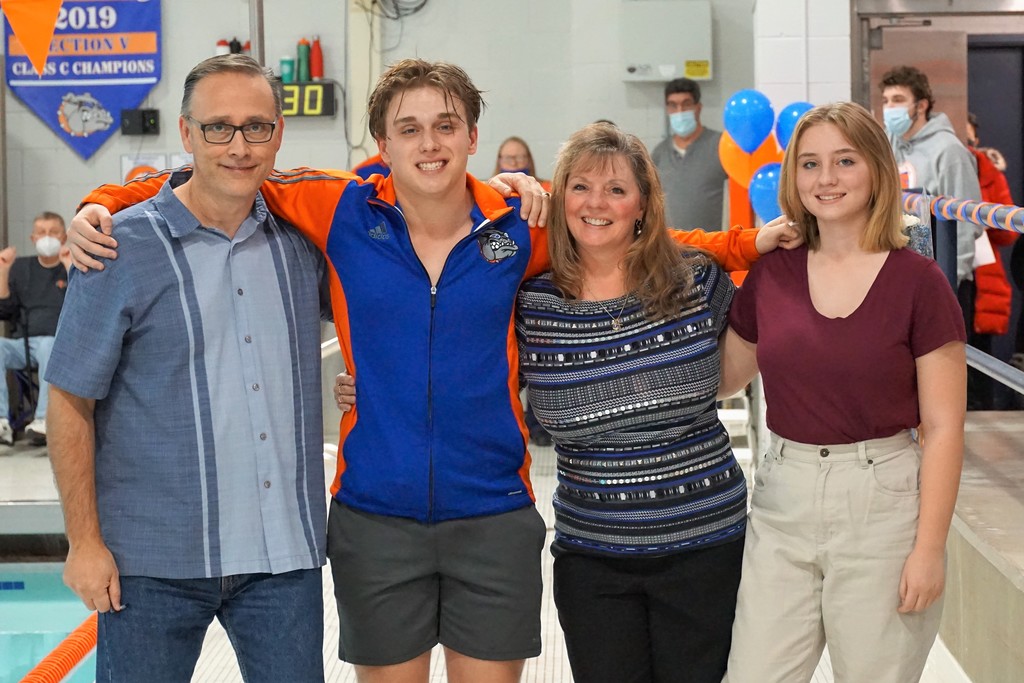 🏊‍♂️ It's our first senior night of the winter athletic season! Swimming and Diving will be celebrating four seniors this evening during their first home meet vs WayCo at 4:30! Congratulations Xzavier, Drew, Garan, and Joshua and thank you for being a Bulldog!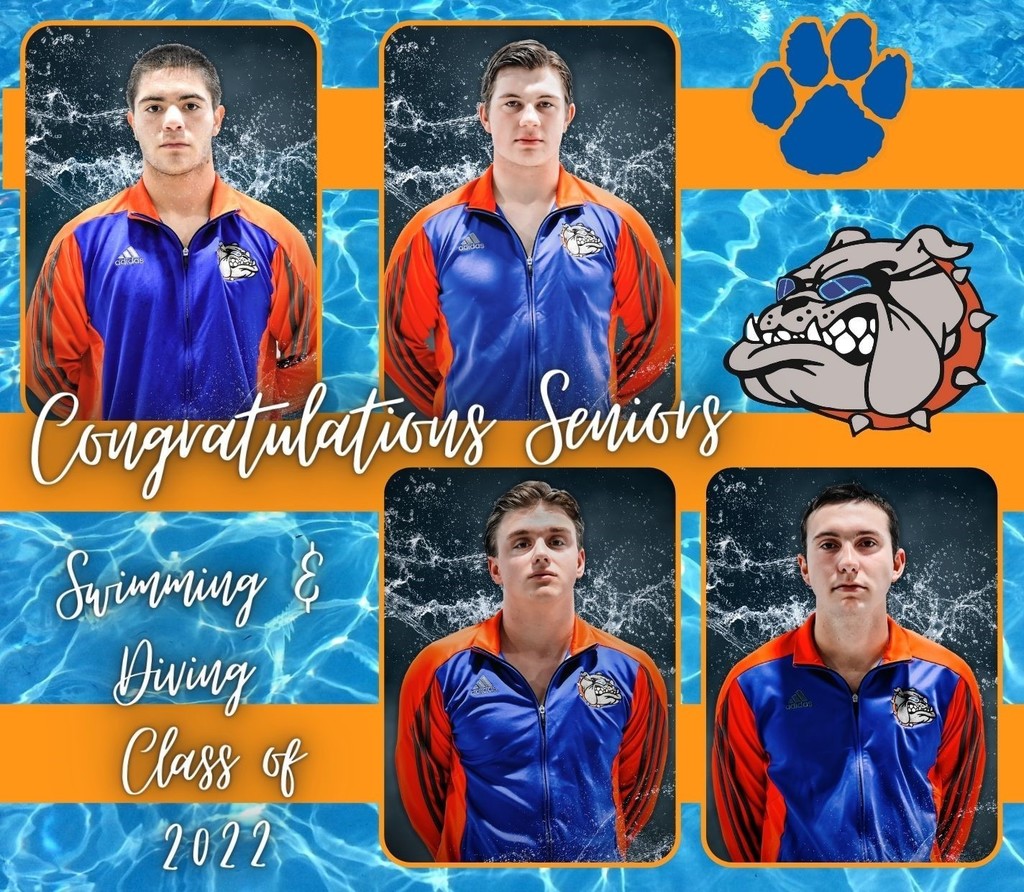 Tuesday Night Wrap-up 🏊‍♂️ Livonia Swim and Dive beat Hornell 87-51. Luke Lawton took first place in both the 200 Free and the 100 Fly. Robbie Sheesley won the 200IM, Josh VanNostrand won diving, and Link Garwood won the 500 Free. Matt Charlebois just edged out teammates Ritz and Garwood for the top finish in the 100 Breast. Way to go Dawgs! 🏀 Livonia Boys Varsity Basketball lost a non league game to a tough Northstar Christian team on Tuesday night 83-58. NC's Ryan Garwood led all scorers with 24 points including 4 three pointers. A. Eshner added 15 for the Knights. For the Bulldogs, Evan Swan had a double double with 15 points and 11 rebounds Chris Coyle added 11 points and 6 rebounds. Justin Skelly and Connor Feehan rounded out the scoring with 10 points a piece. Livonia will look to bounce back in another non league game on Friday night in Livonia vs School of the Arts.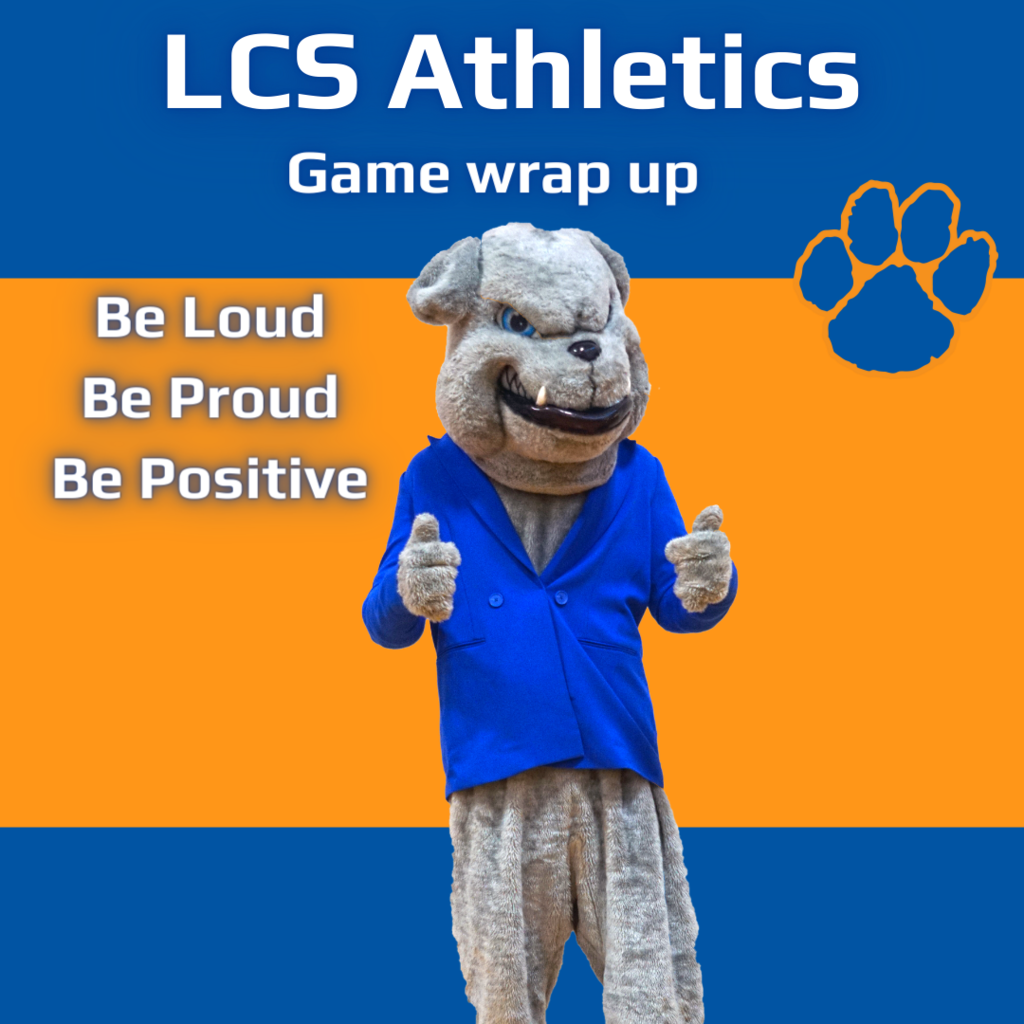 Weekend Wrap-up 🏀 Girls Varsity victory over LeRoy Oatkan Knights 58-39 Friday bringing our season record to 3-1. Balanced team effort led by Junior Kylie Buckley scoring 23 points pulling down 15 rebounds. Libby Kwak added another 12 points and Senior Kelsey Stewart recorded 7 assists with 6 steals and 5 rebounds. 🏀 JV Lady Bulldogs fought hard but fell short tonight. Stick with it girls. 🏀 Despite battling back and outscoring a talented and aggressive LeRoy Oatkan Knights squad 14-10 in the 4th quarter, the JV Boys Basketball team ultimately dropped a close one in their home opener Friday night. Friday's roster included sophomores Alex Bohrer, Austin Francis, Lucas Ray, Jackson Trubia, Owen Weterrings, and Gavin Woolston and freshmen Brayden Amadeo, Ryan Bosch, Ethan Mack, Brady O'Keefe, and Aveion Santiago, and all 11 players contributed quality minutes, especially on the defensive end. Defense continues being a point of emphasis and pride, and O'Keefe's defense was especially stellar as he tallied five steals. Mack stepped up again in his role of lockdown defender. The Bulldogs were led in several categories by Ray, who finished the contest with 10 points, 6 rebounds, and 3 blocks, and Trubia chipped in 6 points and 7 rebounds. The team welcomed back Bohrer from an early-season injury, and his notable contributions included 3 assists and a few key rebounds in the final quarter. Amadeo's relentless efforts on the glass earned him 4 rebounds, all in the 1st quarter. The team plays again on Tuesday, 12/14 at Northstar Christian Academy. 🏀 Boys Varsity beat LeRoy 55-52 on Friday. Livonia's Chris Coyle scored a game and career high 31 points along with 6 rebounds and 3 assists. LeRoy's Merritt Holly scored 27 for the visiting Oatkan Knights. Down 29-23 at the half, the Bulldogs would score 8 unanswered points to go up 31-29 to start the third. Both teams traded baskets back and forth with the knights going up by 1 to start the final quarter. With the Bulldogs up 53-52, after an Knights missed FT, Evan Swan was fouled on the ensuing play and nailed both FT's to put the Bulldogs up 55-52 and the final score. Livonia was 9-10 from the FT line in the 4 th quarter. "We played smart basketball in the third and fourth quarter, and did not panic in pressure situations. Chris was in a rhythm Friday and played great basketball both offensively and defensively..and Evan Swan hit 2 big FT's in the fourth to put us up by 3. This was a nice win for us!" 🏊‍♂️Livonia swimming and diving came in third at the Canandaigua Quad meet this weekend swimming against Class A Fairport and Class B Canandaigua