It may not look like spring, but JV and Varsity spring sports practices start today. Please use caution and be on the lookout for our athletes while driving through our campus and village streets. YIELD for pedestrians at crosswalks and intersections – it's a NYS law. Our runners' routes and safety information can be found at
https://www.livoniacsd.org/o/athletics/page/runners-on-the-road

Registration for all Spring Sports is now open, including Modified. Spring sports - Baseball, Softball, Lacrosse, Track and Field, Tennis, Golf ✏️
https://livonia-ar.rschooltoday.com/
✔️All athletes must be registered for their sport to play. ❗REMINDER: This site works best on a computer and not a phone. DO NOT create a new account if you are a returning user, each student can only have one account.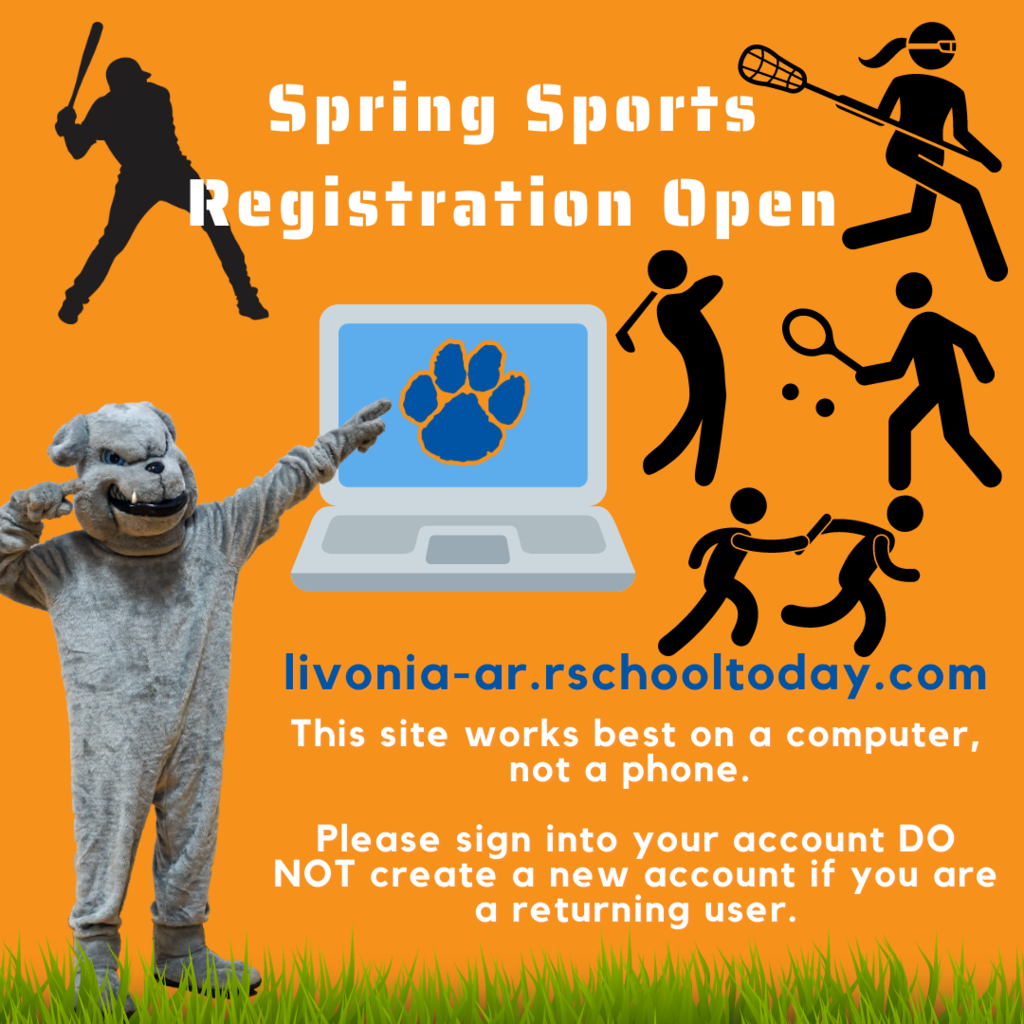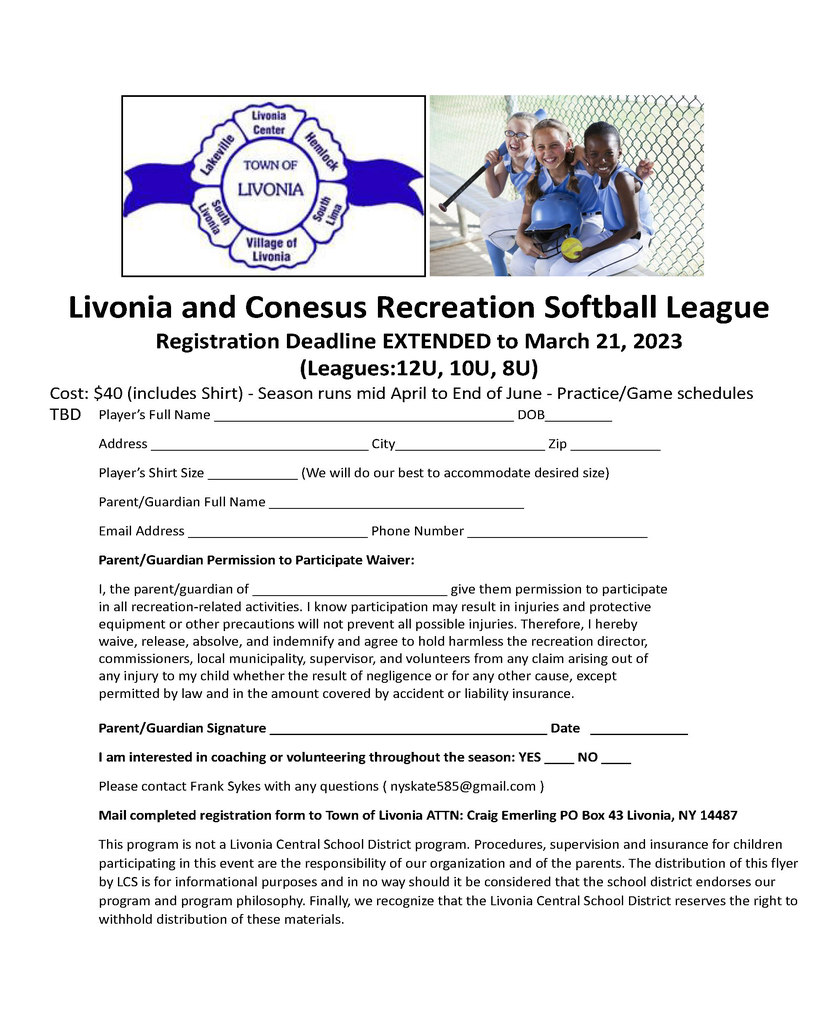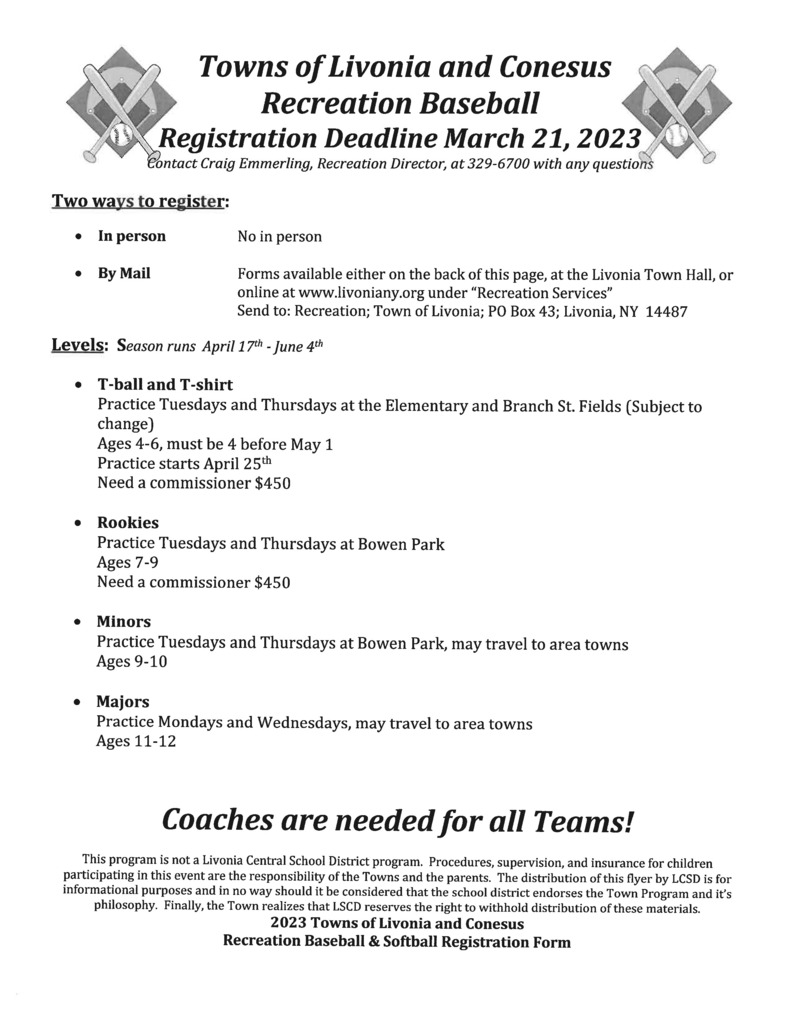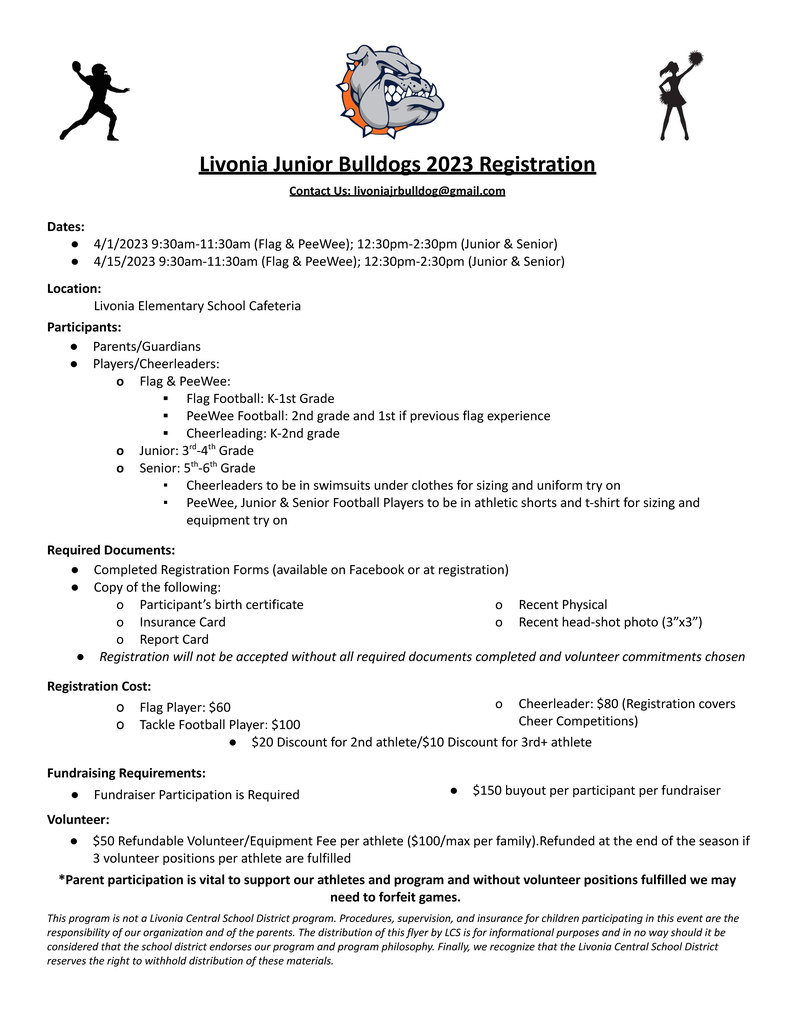 Congratulations to Kylie, Senior Captain #5, who has been chosen to play in the Ronald McDonald All-star basketball game. The game will be played Saturday, March 25 at Rush Henrietta High School at 1 pm. Photo courtesy Meys Photography

🌞Looking ahead to the start of JV and Varsity Spring Athletics 1st Day Schedules - March 13th ⚾JV baseball: Middle School gym from 3 - 4:30 ⚾Varsity baseball: Middle School gym from 4:30 - 6:30 🥎JV softball: Connell Building Gym from 3-5:00 🥎Varsity softball: Connell Building Gym from 5-7:30 🥍Varsity girls lacrosse: Box Turf from 3:30 - 5:00 🥍Varsity boys lacrosse: Avon turf from 3-5 pm bus leaves at 2:30 🏌️JV and Varsity golf: Field house from 3-5 pm 🏃Varsity track: Meet in small cafeteria, practice from 3-5 pm in hallways 🎾Varsity tennis: Large cafeteria from 3-5 pm. Reminder if you have a student playing JV or Varsity Spring athletics make sure they are registered and have an up-to-date physical on file.
https://livonia-ar.rschooltoday.com/

Livonia Girls Basketball fell to Palmyra-Macedon 42 to 40 in the Class B1 sectional semifinals last night. Tough game and a hard end to a fun season. We were led by Senior Captain Kylie Buckley with 20 points and 12 rebounds. The end to a very successful career. Junior Mary Kwak scored 12 points with 10 rebounds followed by Libby Kwak with 9 points.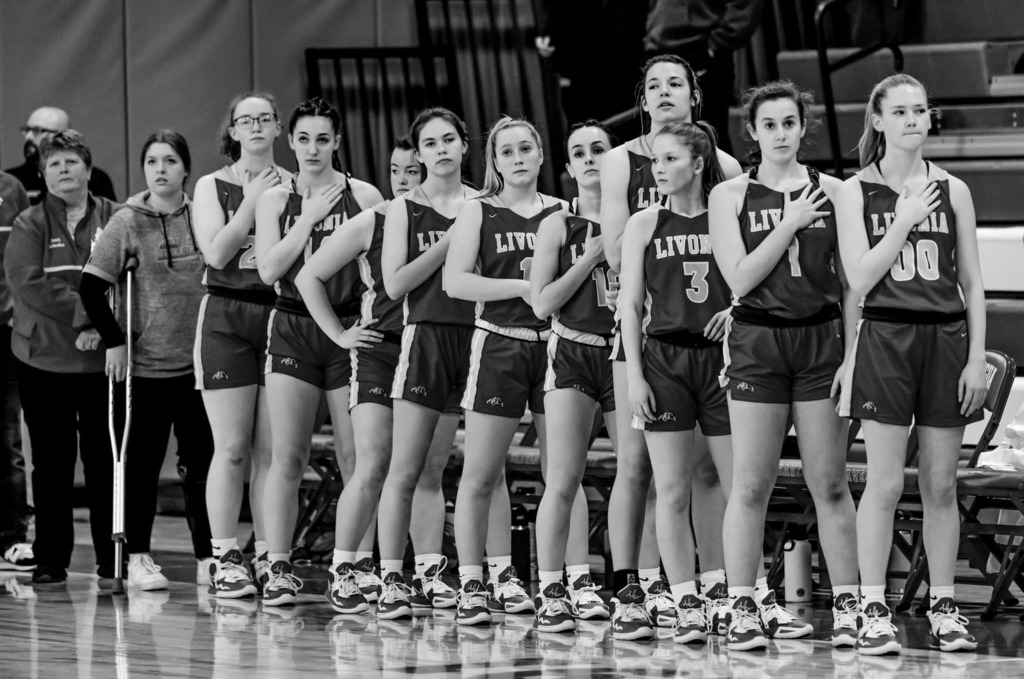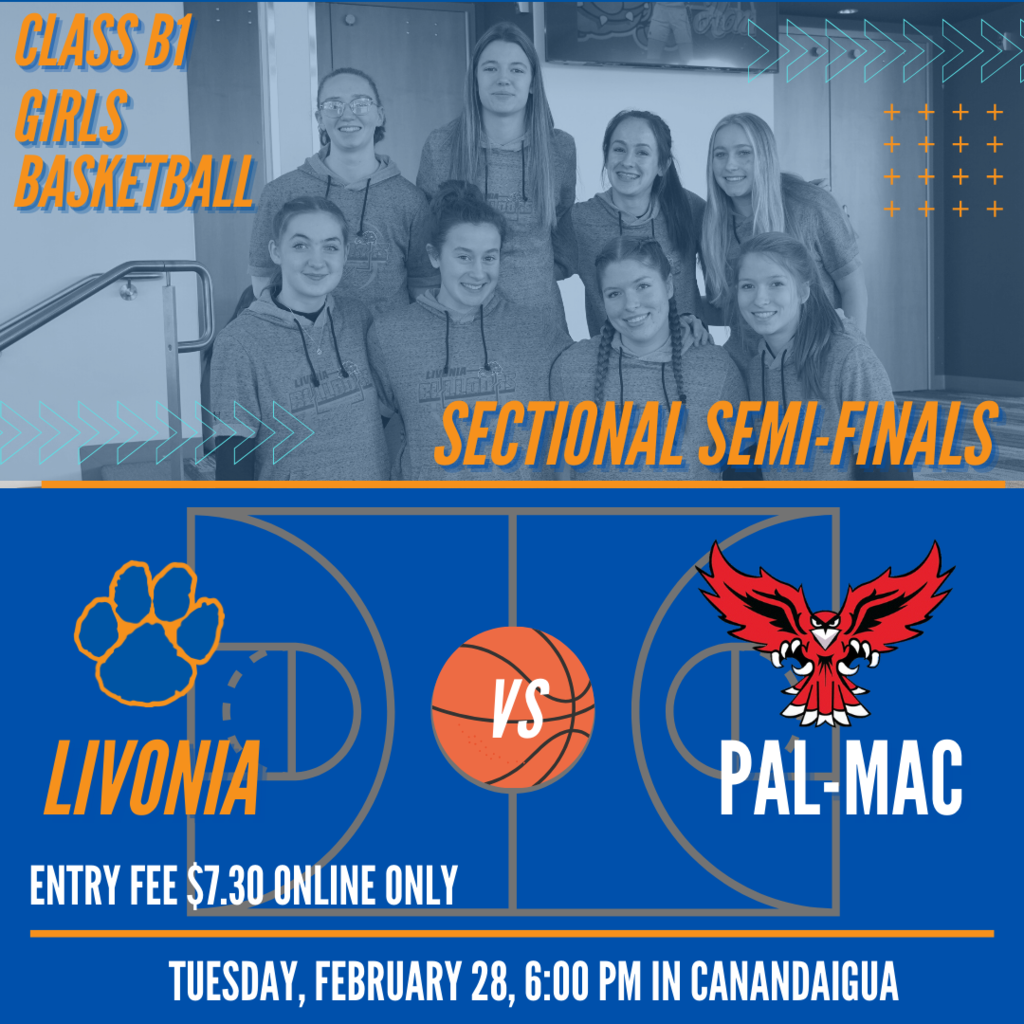 Boys Basketball Round-up The visiting Bulldogs traveled to #1 seeded Batavia and were overmatched by a score of 79-42. The Bulldogs opened up with a 5-4 lead early with baskets by Jack Kearney and a 3-pointer by Nick Coyle but from there, Batavia proved to be too much for the Bulldogs. Batavia led 24-9 after 1, and 44-15 at the half. Connor Feehan led the Bulldogs with 10 points, followed by Owen Weterrings, Nick Coyle, and Chris Coyle with 8 apiece. Jack Kearney recorded 4, Gavin Woolston 3. and Tom Stewart 1. Batavia was led by Ja'vin McFollins with a game high 26. "We knew going into this afternoon's game that we would have to play a flawless game, and they ( Batavia) would have to have an off night for us to beat them. We started strong early, but Batavia's shooting and athleticism got the best of us for the rest of the game. They were obviously the better team. "I'm so proud of our guys and how they played this season. They made it enjoyable to come to practice every day and coach them. We beat some good teams along the way, finished tied for second in our league, and I couldn't be more proud of our accomplishments. I will miss coaching this group of fine young men!" Coach Young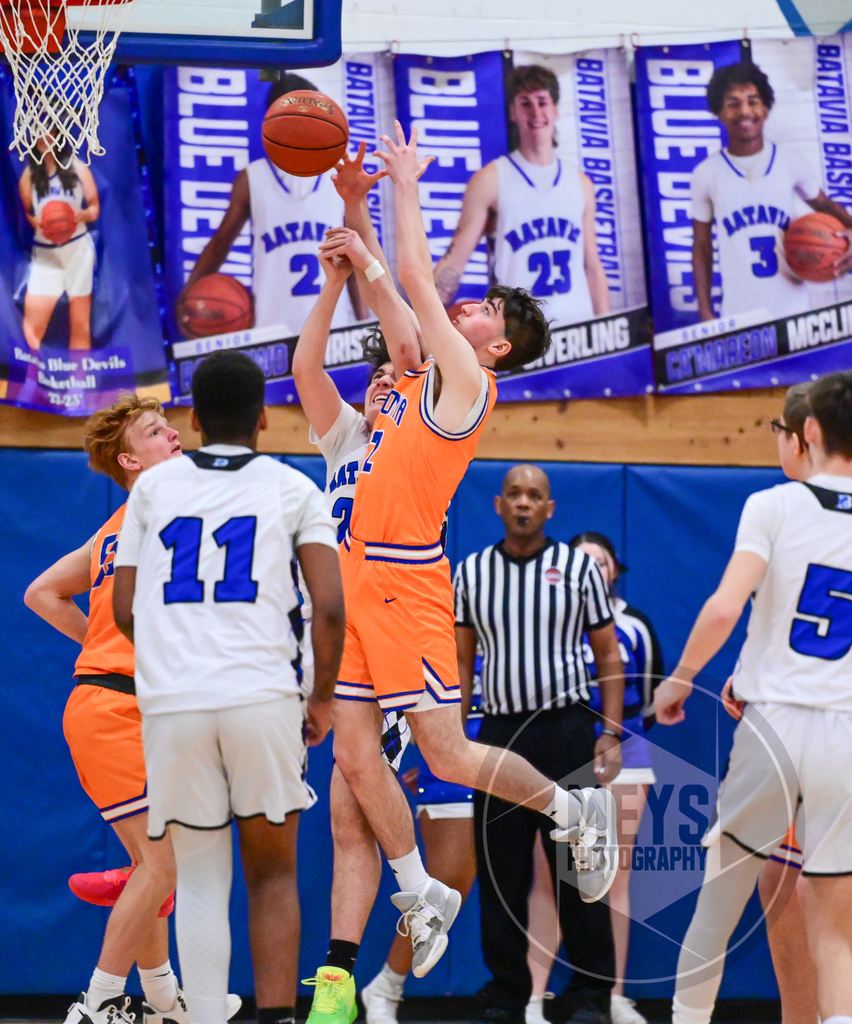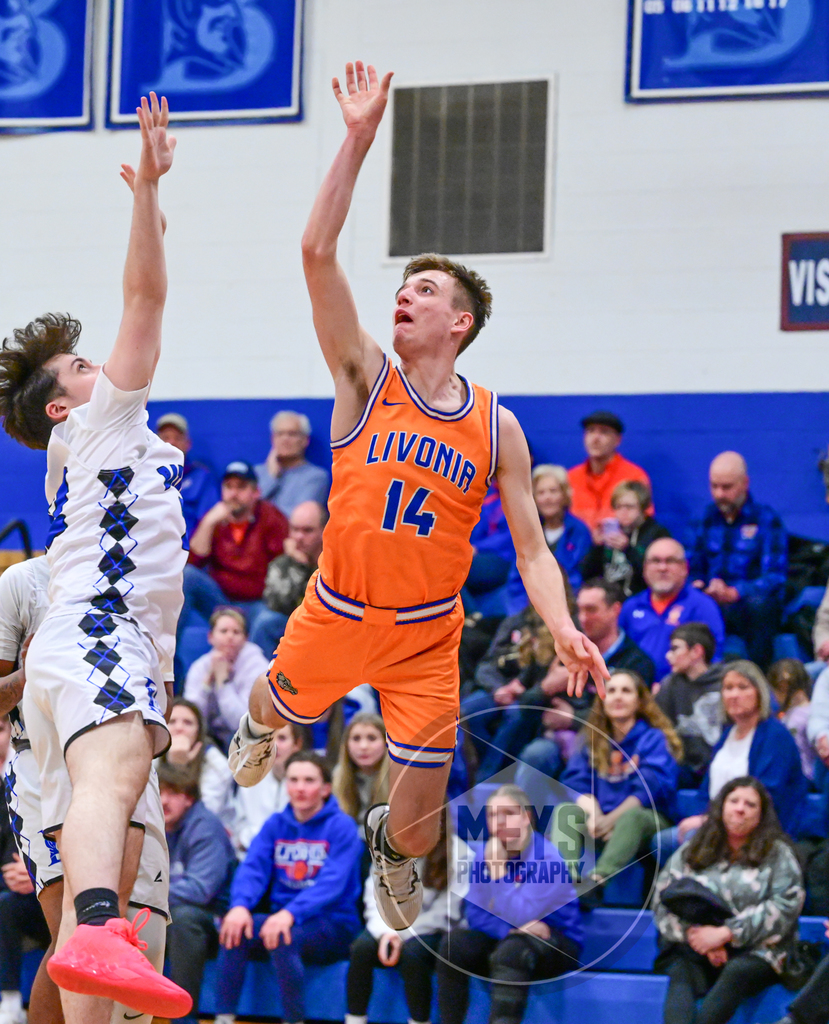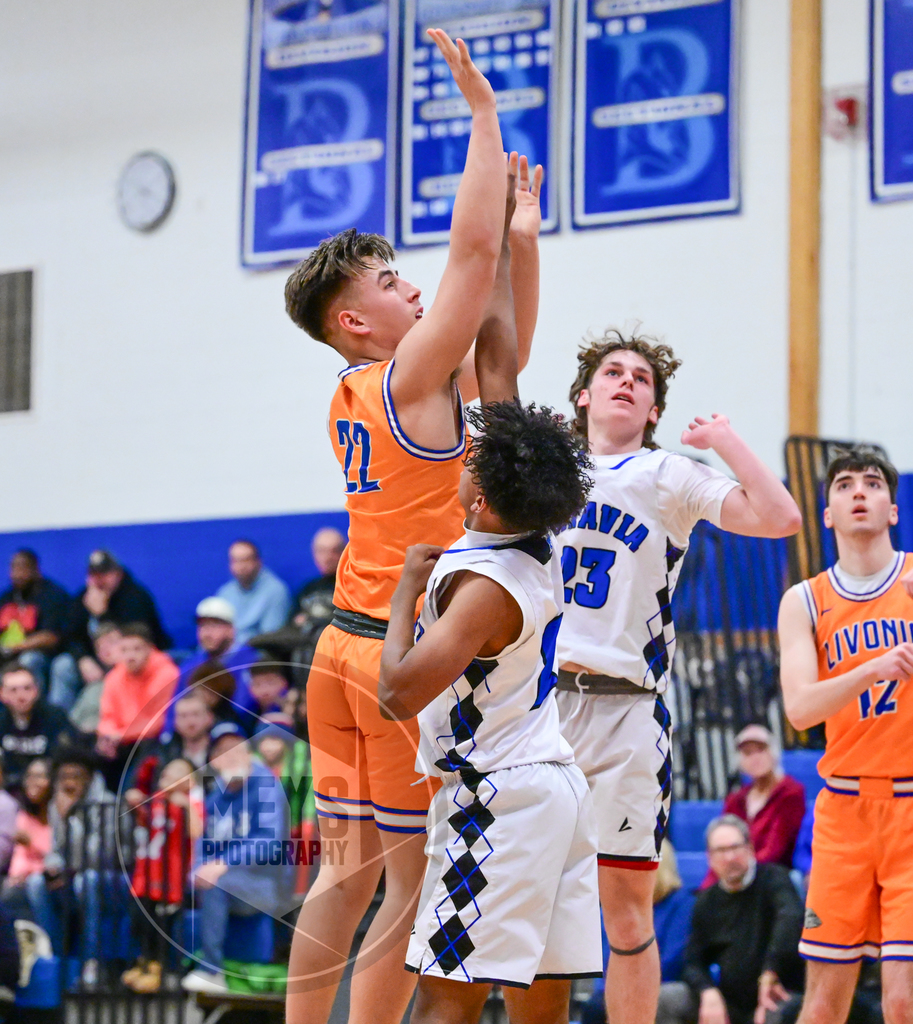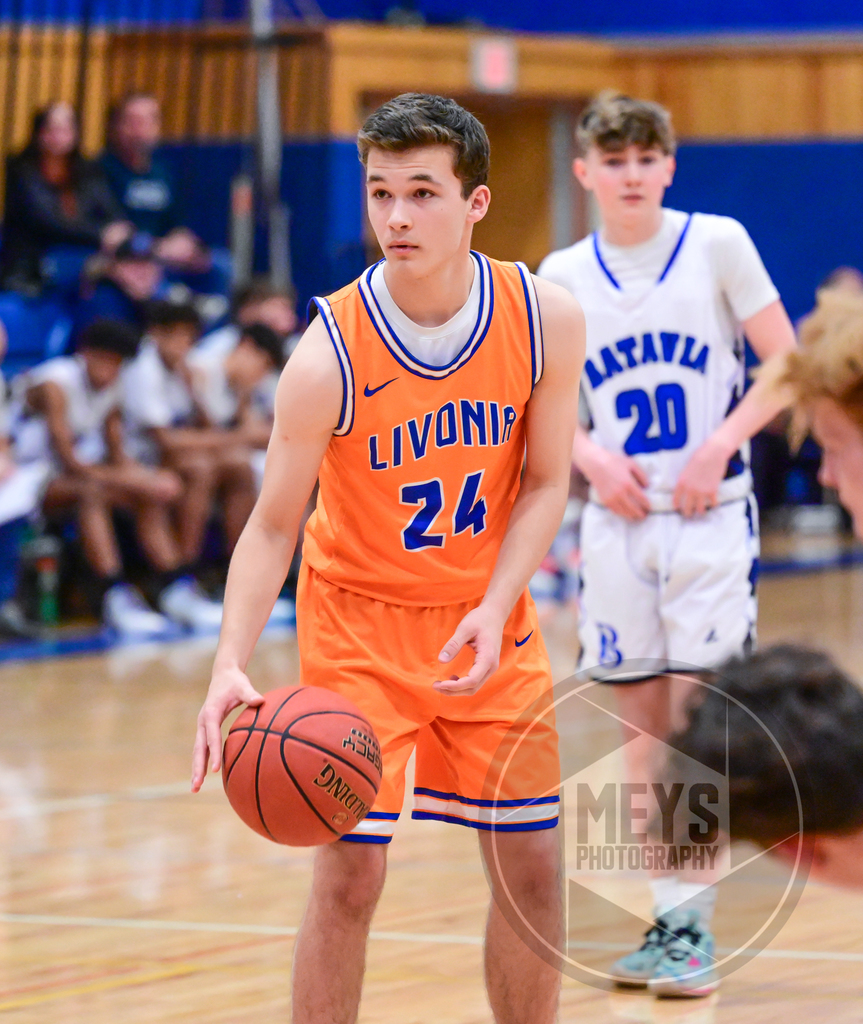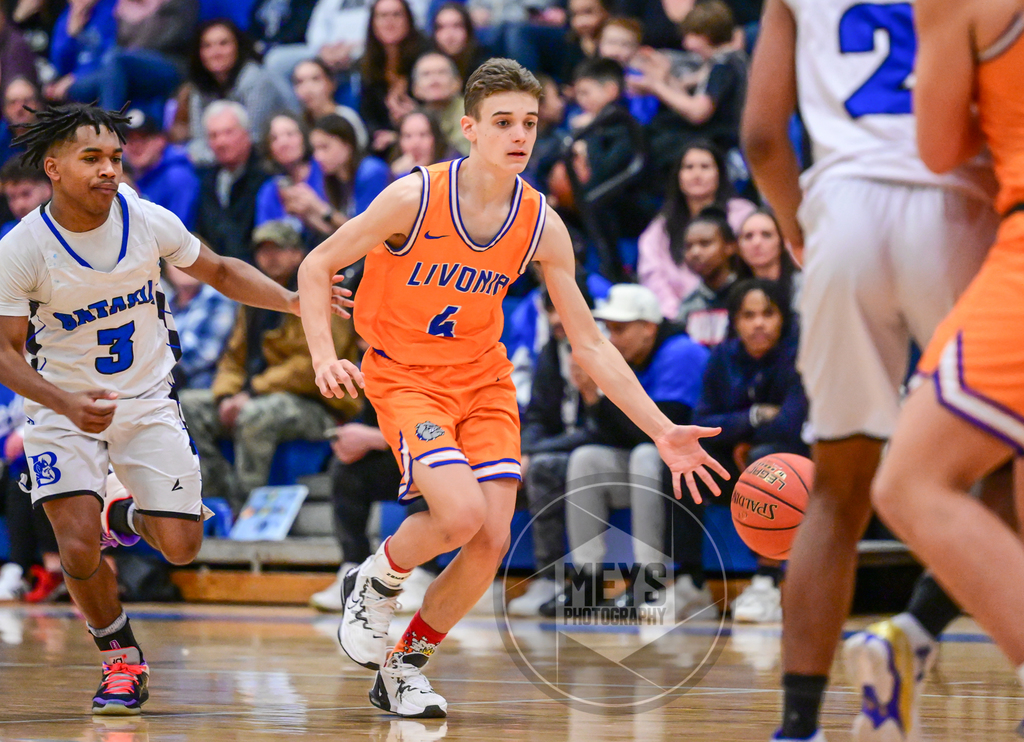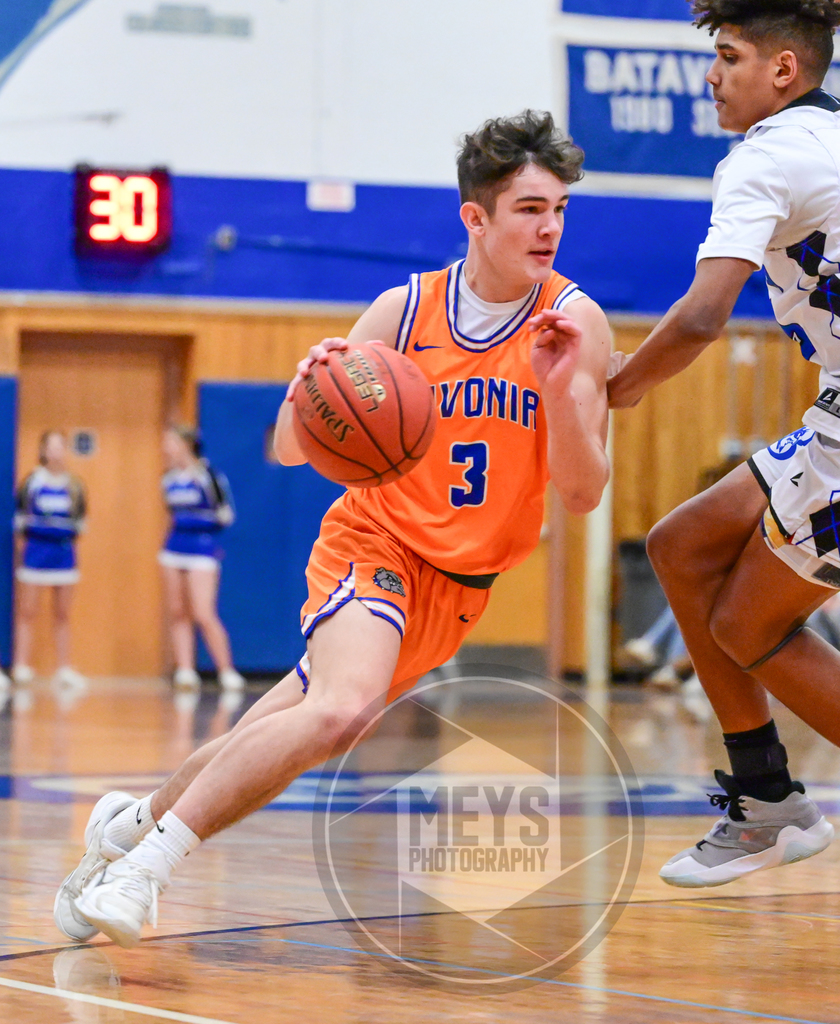 GIRLS VARSITY VICTORY 66 to 28 over Batavia in the Class B1 sectional quarterfinals last night! Everyone contributed led by Kylie Buckley with 25 points/11 boards/6 assists, Kierstin Einhiple added 18 points, Libby Kwak another 12, Mary Kwak 6 points, Morgan Meys and Genny Strom each added a deuce and Maddie Whitford scored her first Varsity point. Fun night! GO LADY BULLDOGS!!! On to the Semifinals 6pm on Tuesday 2/28 against Palmyra-Macedon at Canandaigua High School.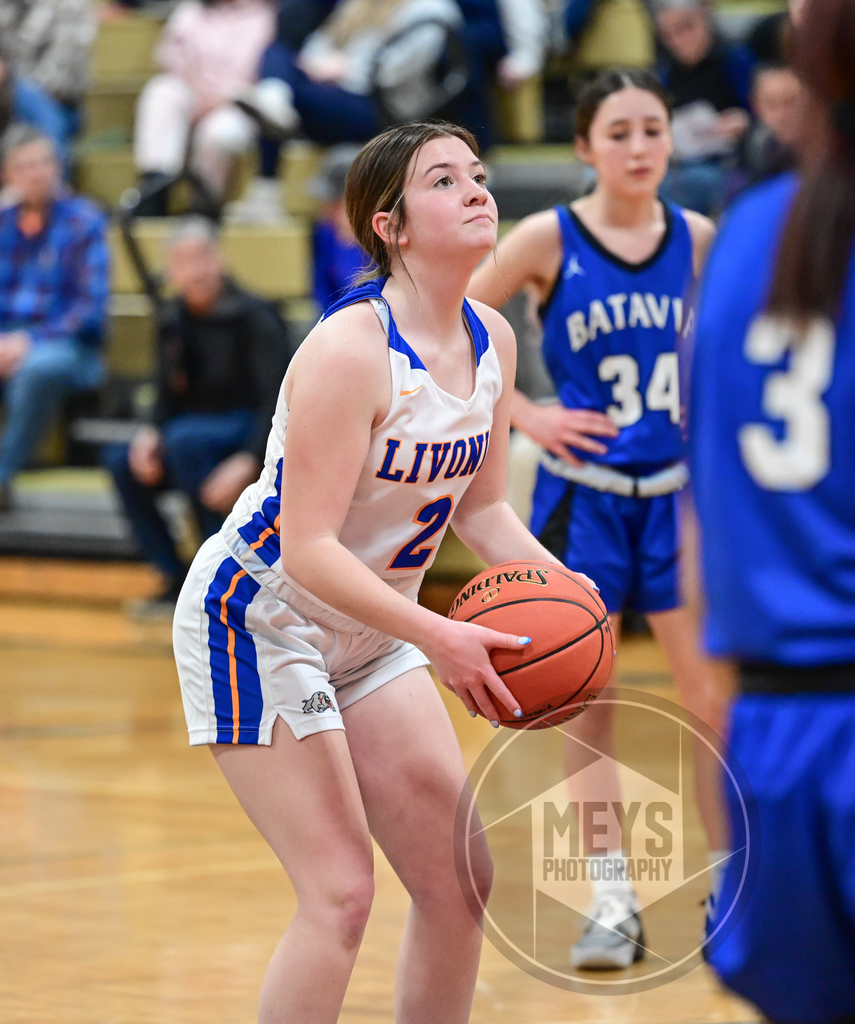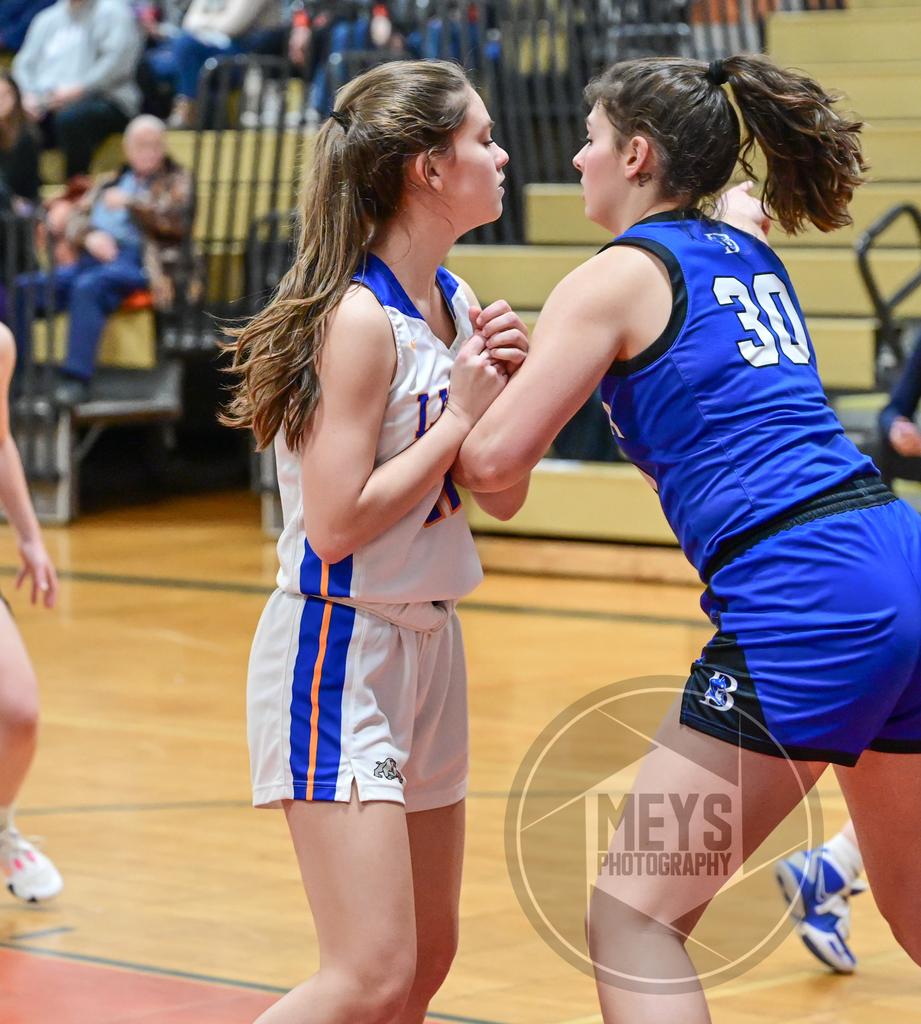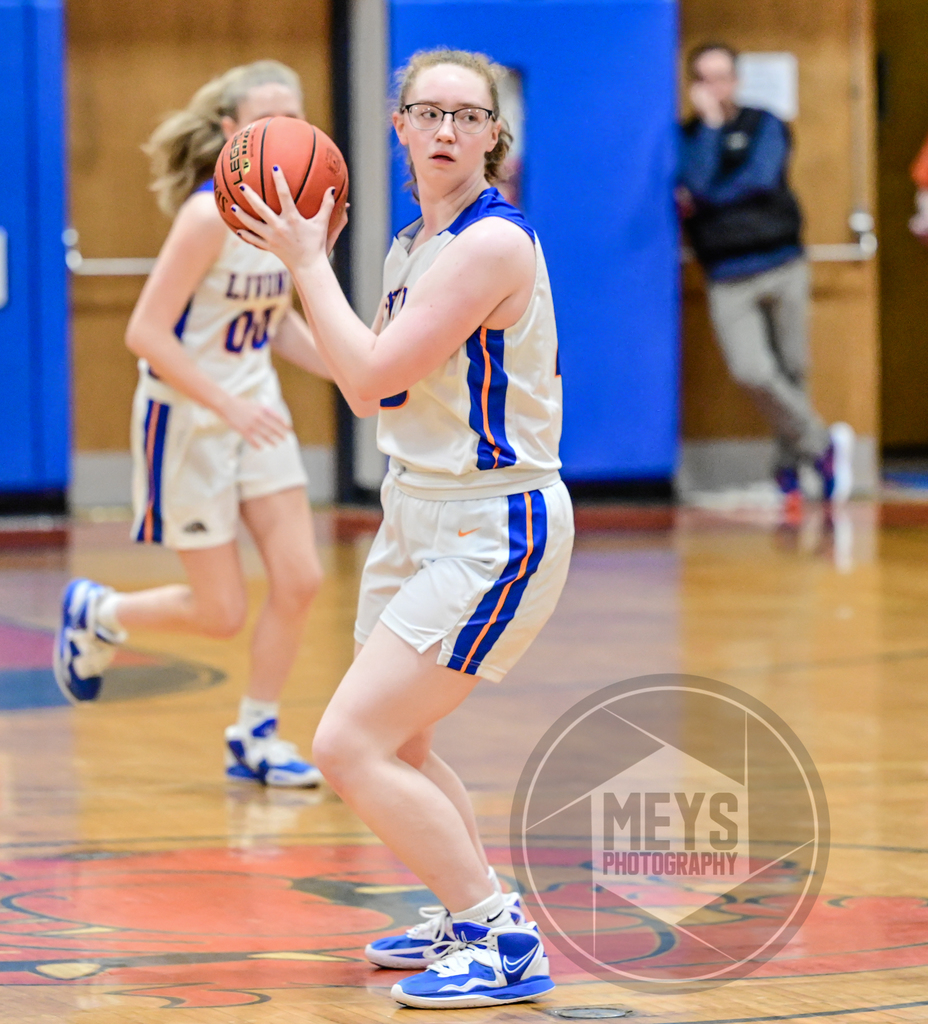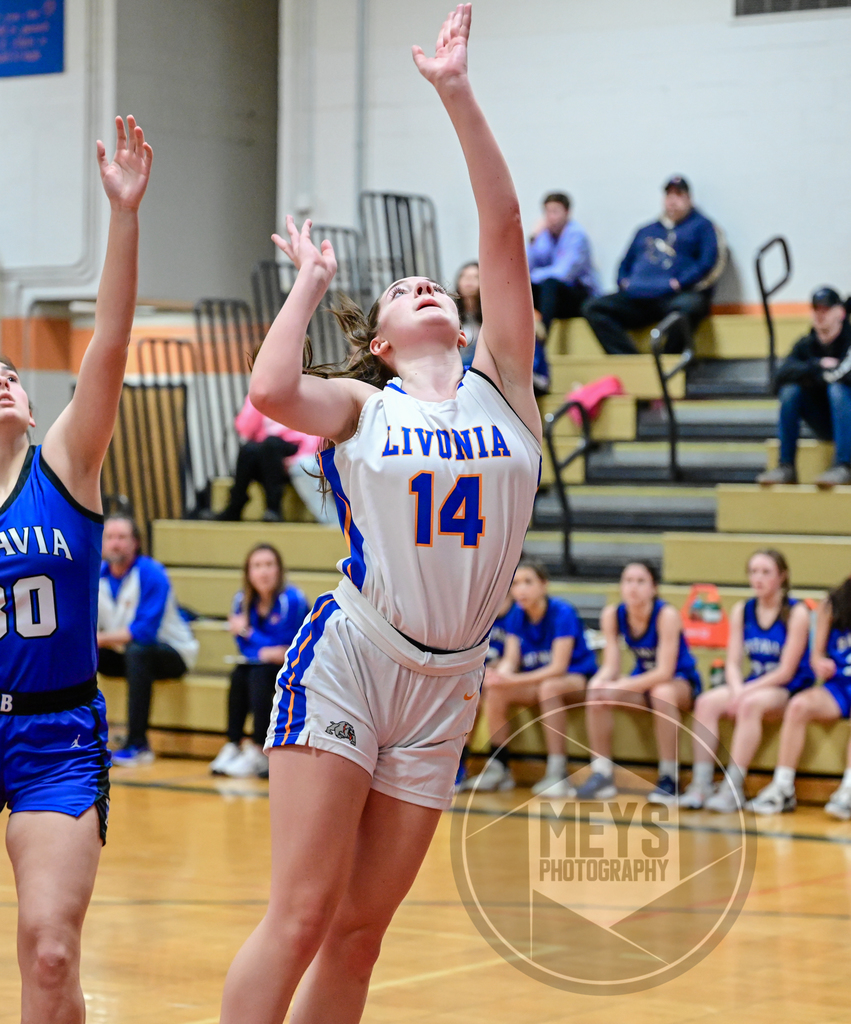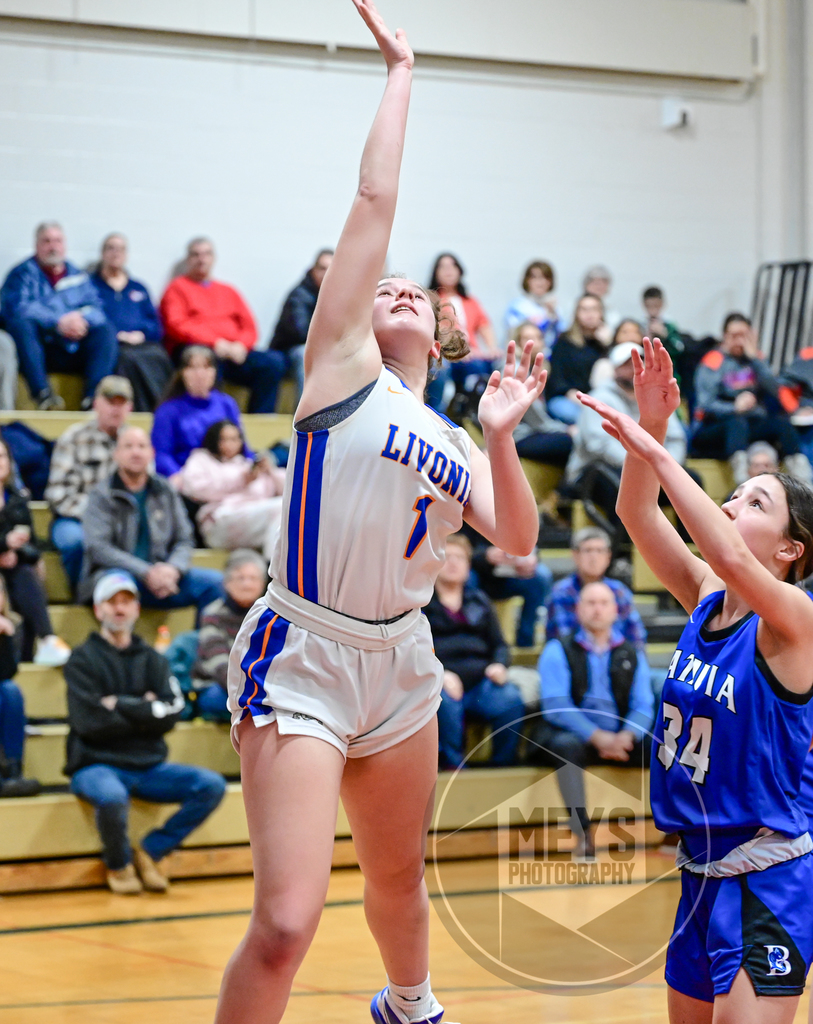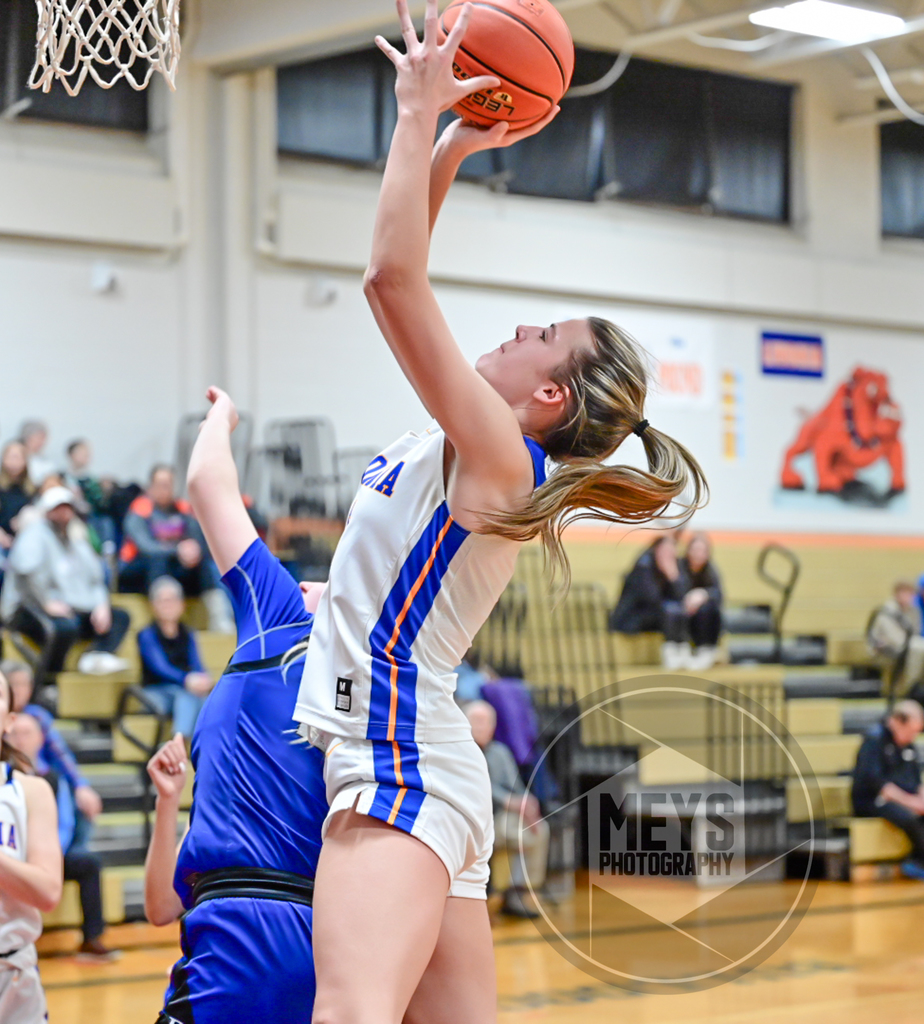 Best of luck to the Varsity Boys Basketball team heading into the Quarterfinals of Sectional play this afternoon vs Batavia! 📍at Batavia 🕖 3:00 PM 🎟️ $6 cash at the door 🐾 Let's go Dawgs! 📷 Meys Photography

Best of luck to the Varsity Girls Basketball team heading into the Quarterfinals of Sectional play tonight vs Batavia! 📍at Livonia 🕖 6:00 PM 🎟️ $6 cash at the door 🐾 Let's go Dawgs! 📷 Meys Photography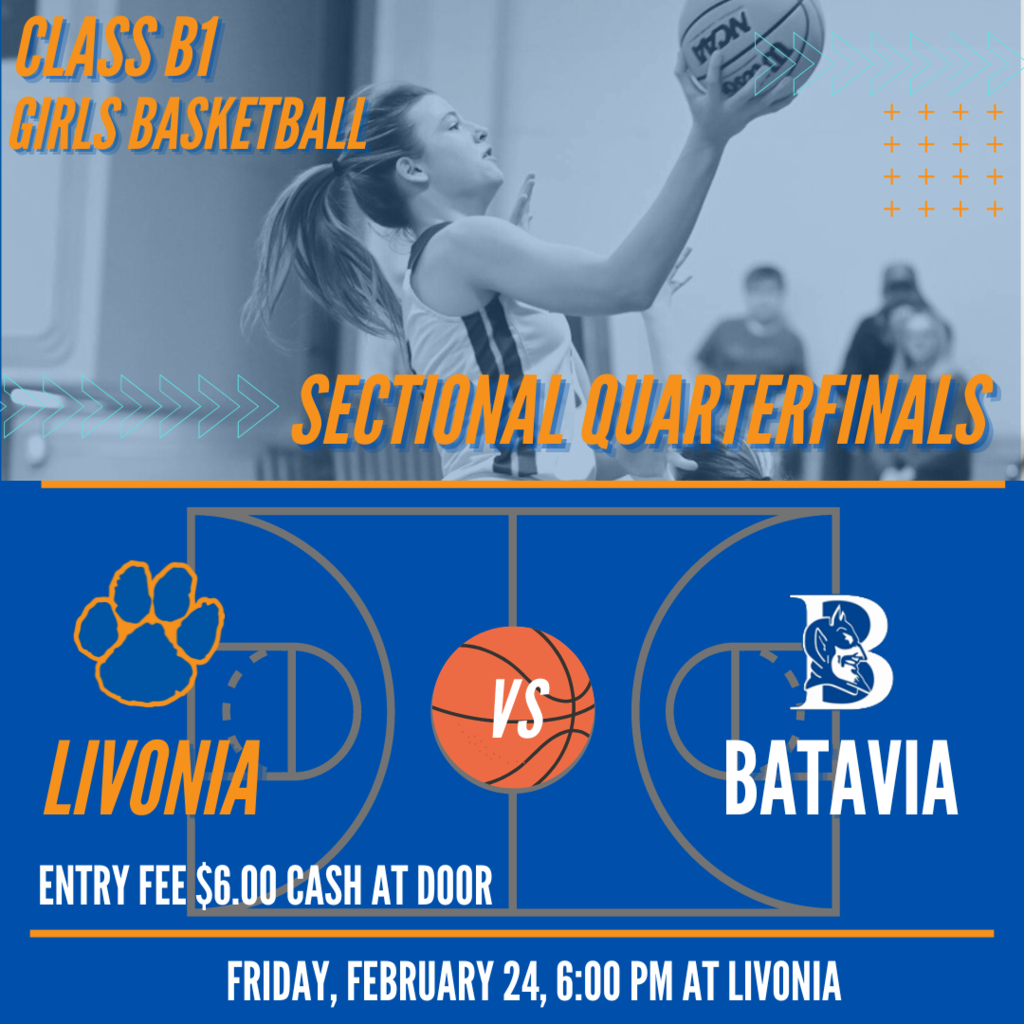 ⛹️‍♂️ Congratulations to the Varsity Boys Basketball team on their win over Midlakes last night 61-53. The host Bulldogs went on a 16-7 run late in the 4th to put Livonia up 58-47. The Bulldogs hit 3 of their next 4 free throws to seal the victory, 61-53. Senior Chris Coyle led all scorers with a game-high 25 points, 11 rebounds, and 3 assists. Teammate Connor Feehan scored all 13 of his points in the second half, including 7 assists and 3 steals. Nick Coyle recorded 9 points and 8 assists. Jackson Cook and Lucas Ray had 2 points a piece for the Bulldogs. 🚌 Livonia travels to Batavia on Saturday, to take on the #1 seed Blue Devils. 📷 Thank you Meys Photography!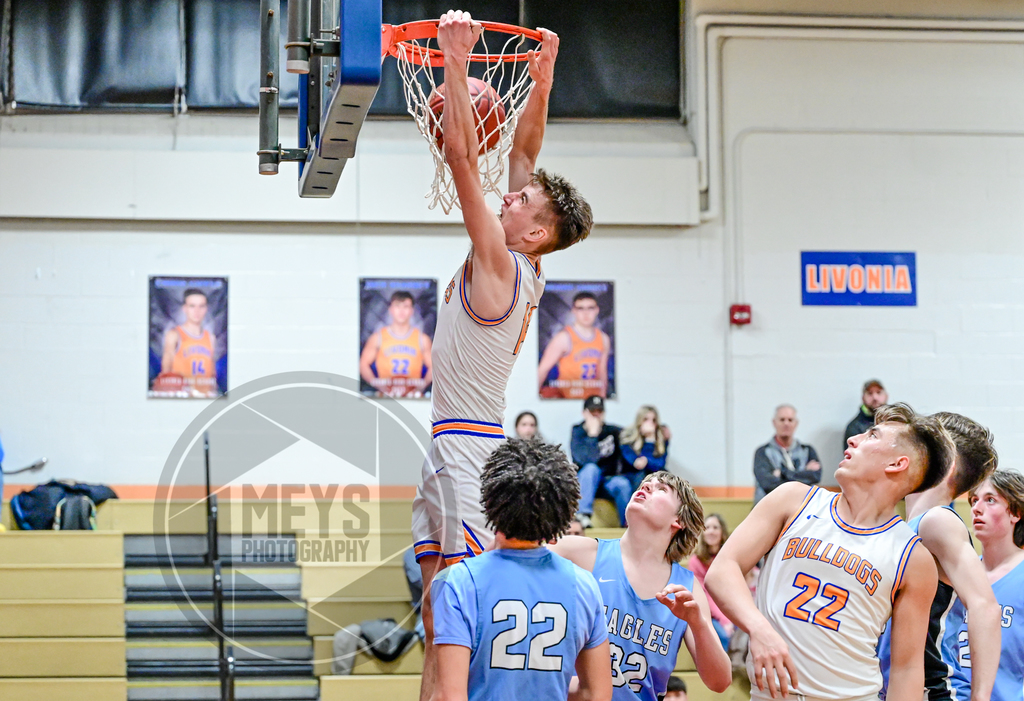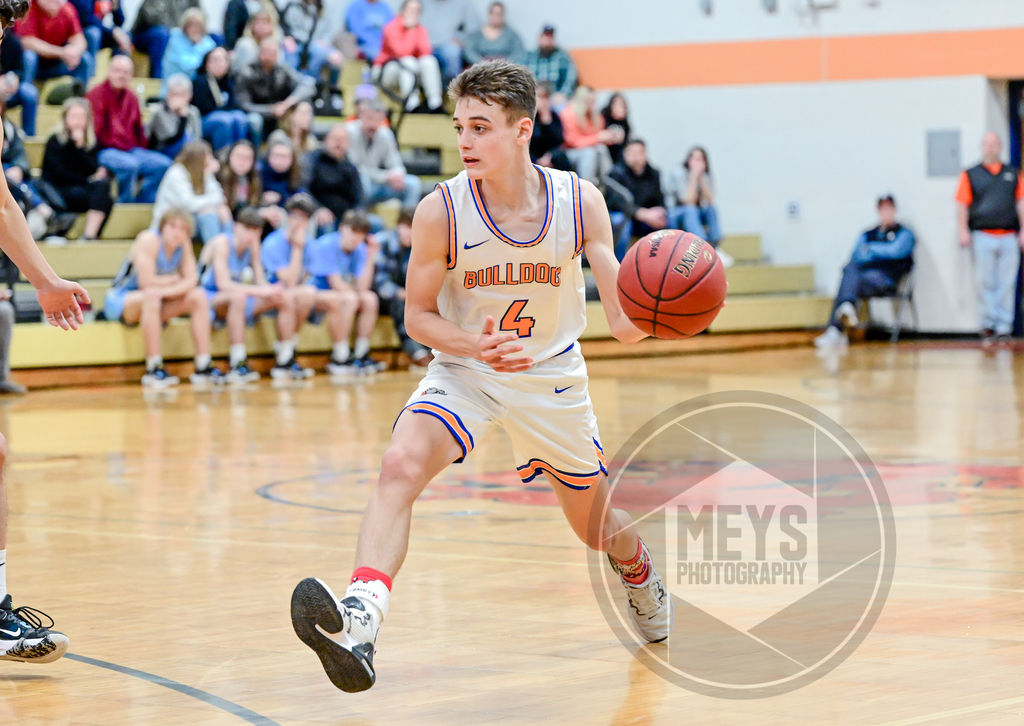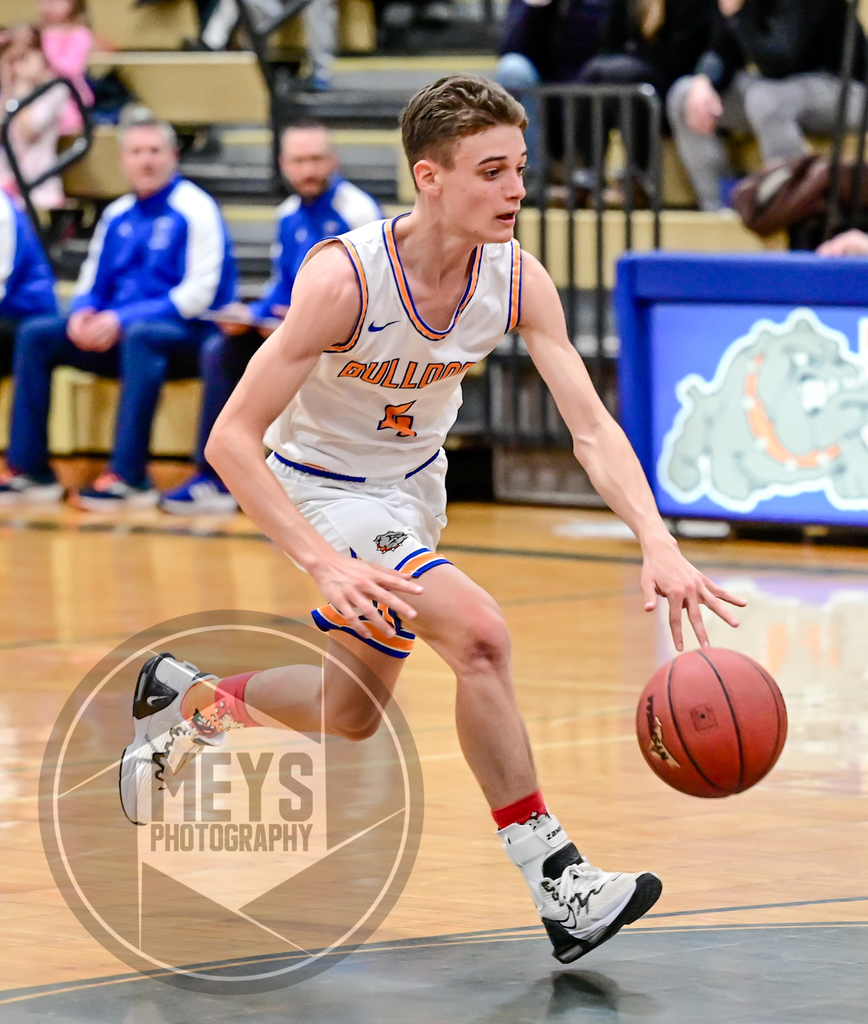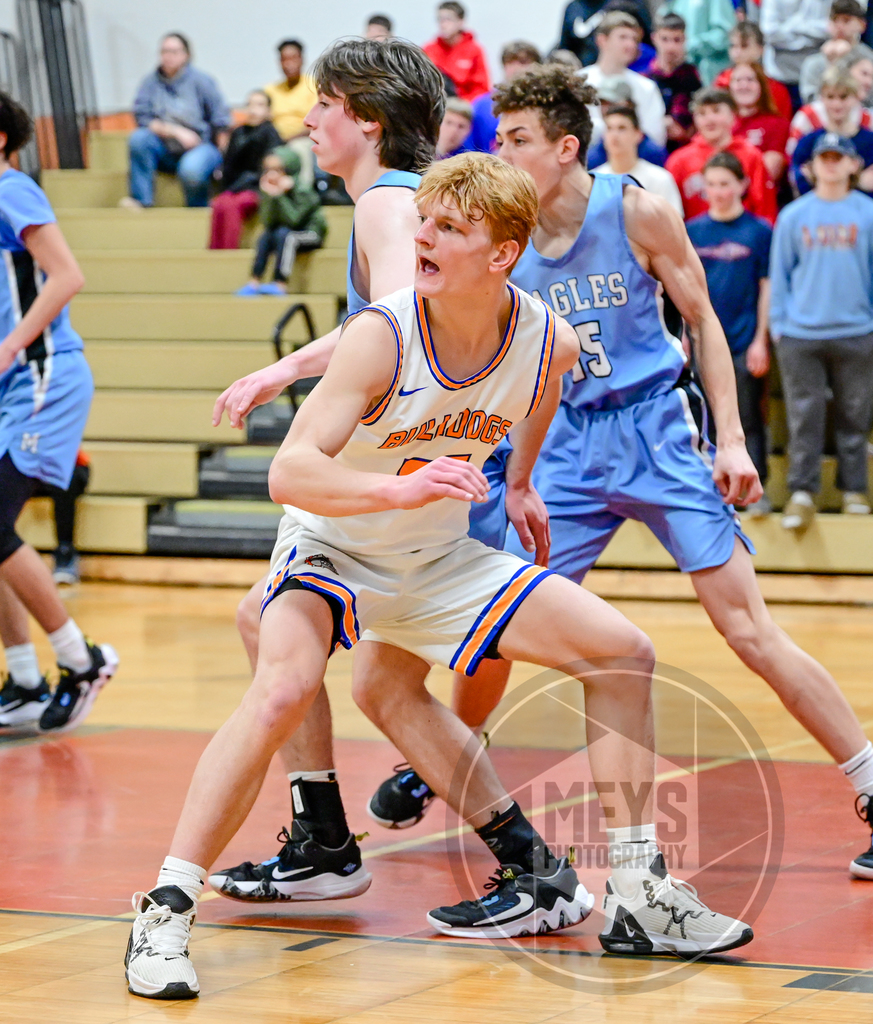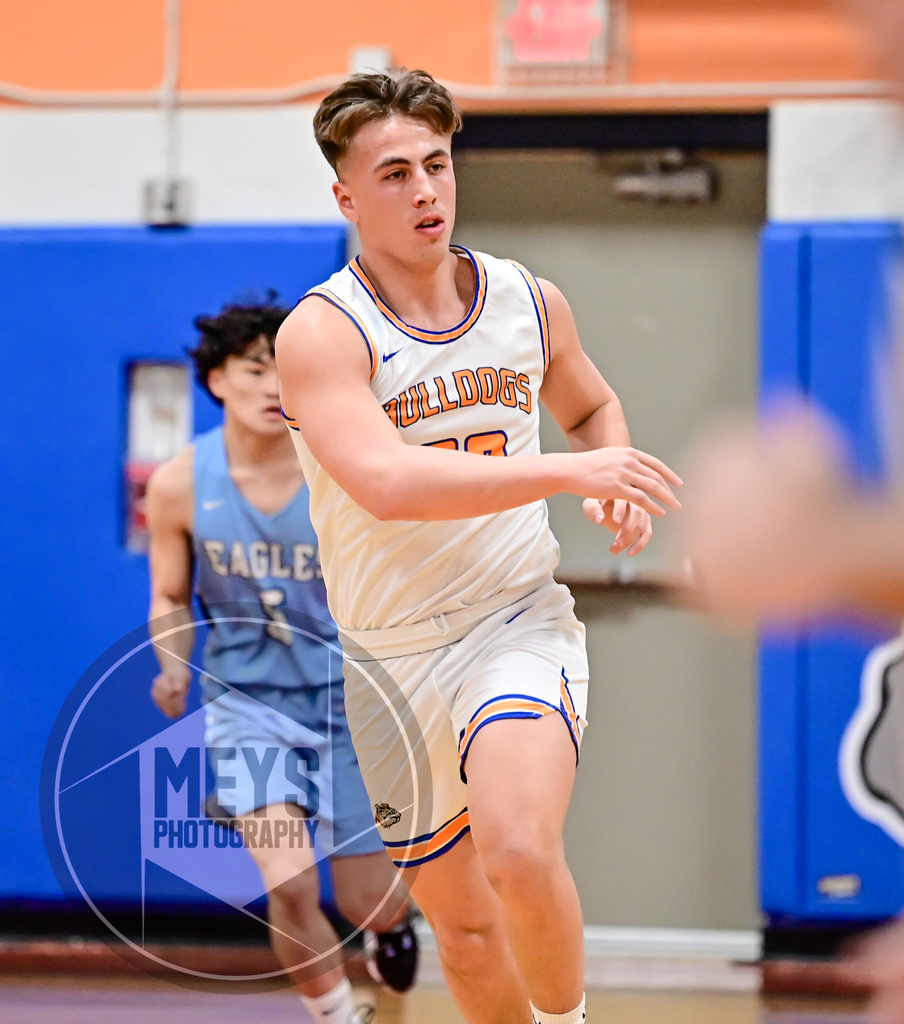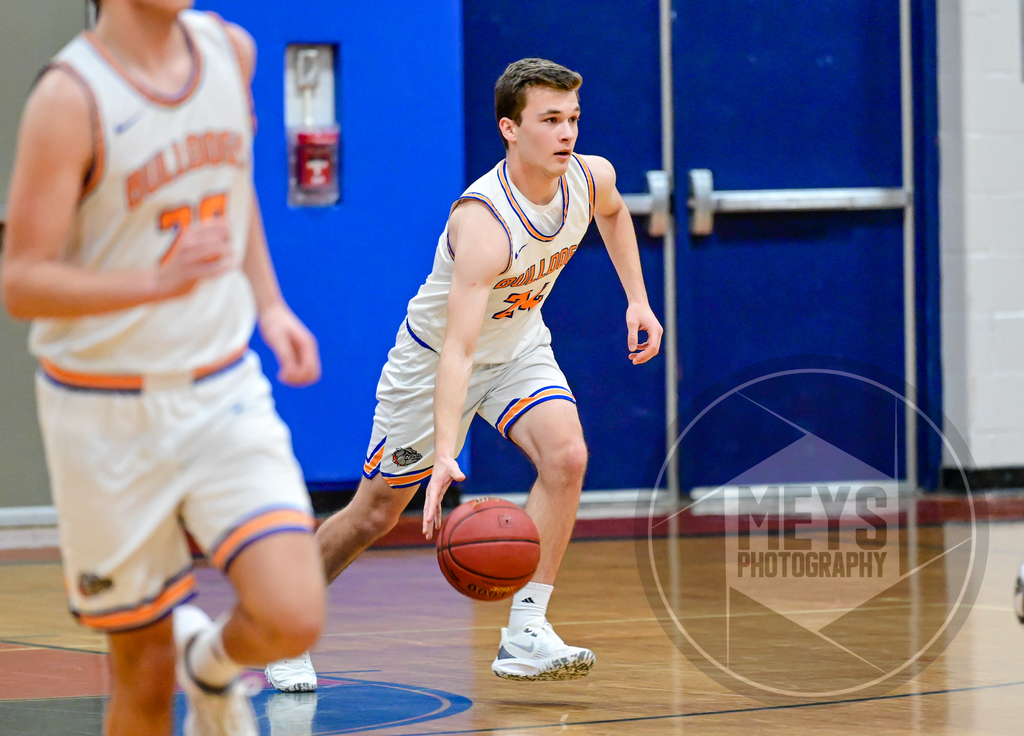 Best of luck to the Varsity Boys Basketball team heading into Round 1 of Sectional play tonight vs Midlakes! 📍at Livonia 🕖 7:00 PM 🎟️ $6 cash at the door 🐾 Let's go Dawgs! 📷 Meys Photography

Best of luck to our Indoor Track Athletes heading to Sectionals tomorrow at Nazareth College Golisano Training Center. Digital Tickets:
https://gofan.co/app/events/836962?schoolId=NYSPHSAAV
Boys Silas Meadows 3200 & 4x800 Levi Woolston 3200 & 4x800 Brick Sass 55m Hurdles, 300, 4x200 Aiden Brown 1600 & 4x800 Austin Francis 300m & 4x200 John Maus High jump & 4x800 Trenten Gaviak 4x200 Logan Bengier 4x200 Girls Kaitlyn Keiffer shot put Mackenzie Laursen shot put Chloe Kress 55m hurdles, 300 & 4x400 Keira Wilson 600 4x400 & high jump Alaina Turek 600 4x400 Emily Foley 600 4x400 Taila Bezerra 4x400 & high jump Ava Cook 4x400 Honorary Avon Members Olivia Caiazzo 1500 race walk, 300 Thomas Herberger High jump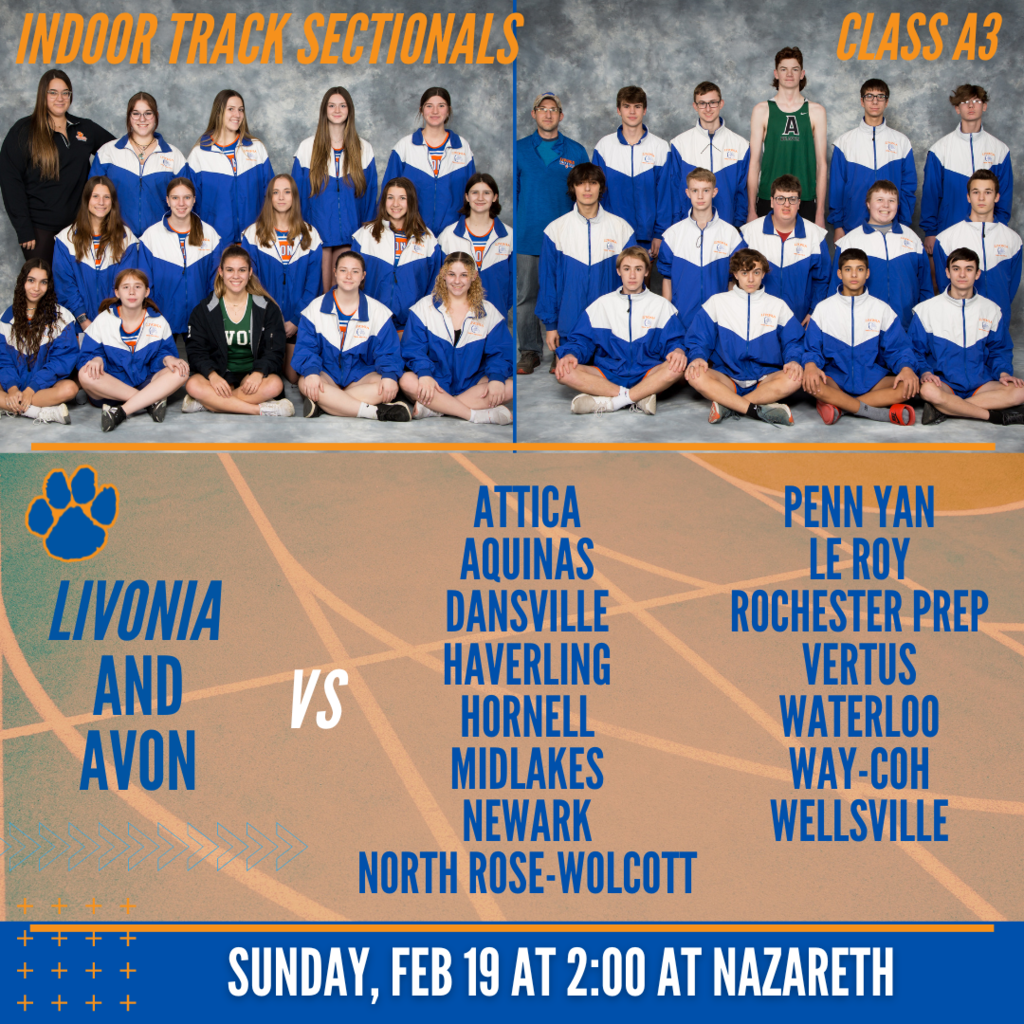 Lakers Varsity Hockey wrapped up their 2022-2023 season last night with a loss in their sectional game vs Webster Schroeder. The Lakers team record this season did not accurately reflect the hard work, team work, and talent that we see on this varsity squad. This year, the Lakers Varsity Hockey team was made up of 8 Geneseo Players, 9 Avon players, and 9 Livonia players. Some highlights from our Livonia players this season: Junior Matthew Mulvaney moved from his usual position at offense, to defense, Matt stepped up and played some very solid and smart defensive hockey and became one of our key blueliners in the last half of the games, Matt also collected 2 assists this season. Junior Travin Ellison also put in many minutes on the Lakers defensive line, taking opportunities all season shooting from the point, and skating the puck into the zone. Junior Jared Bishop is the player that is depended upon in all situations, but especially on the penalty kill and powerplay. Jared was a super star for us on defense again this season and spent a ton of time playing his signature fast and physical game, Jared collected 3 points this season. Junior Owen Cirillo was one of our most versatile players this year, Owen was asked to play as a winger, center, and defender, and always with a different line of teammates. Owen played some great hockey no matter where they asked him to play. Sophomore Ryan O'Duffy had a solid season on offense this year scoring 3 goals and capturing 5 assists for the Lakers. Ryan is a strong skater, and a playmaker, and will likely play a big role on the Lakers offensive line over the next 2 years. Sophomore Joey Cinquino also had a strong season on offense for the Lakers. Joey's speed and skating agility has served the Lakers well, he knocked in 10 goals and earned 8 assists this season to establish himself as one of the top 3 points leaders on the team. 8th grader Logan Presler had a great first year for the Lakers on defense and was called upon in many games to play minutes paired with some of our veteran D-men. Freshman Max Traugott and Andy Crilly rounded out our Livonia roster, Max and Andy worked hard all season in and out of practice, they both took advantage of every opportunity they had on the ice, the future looks bright for these guys!  These boys are now off to Lacrosse, Golf, Track, Trap, and Baseball- good luck in your spring sports, see you all next season!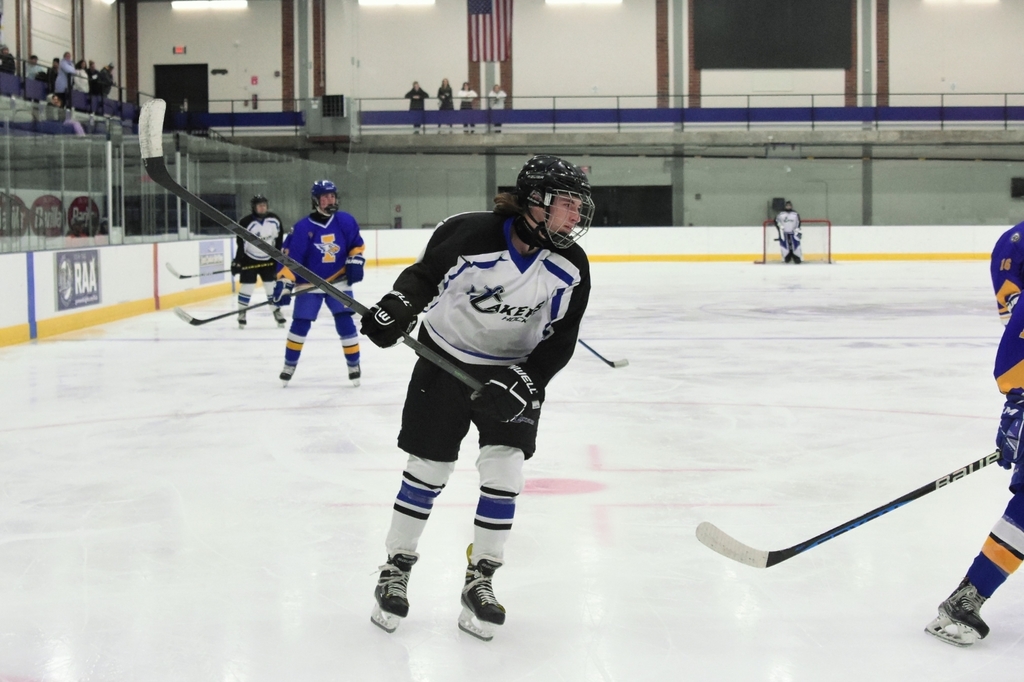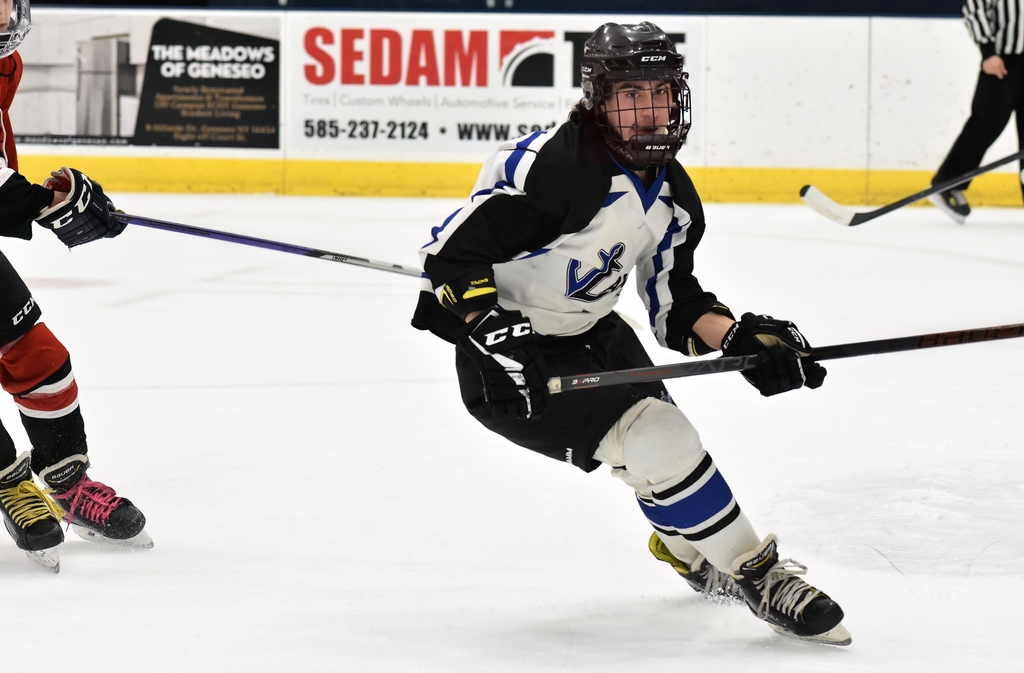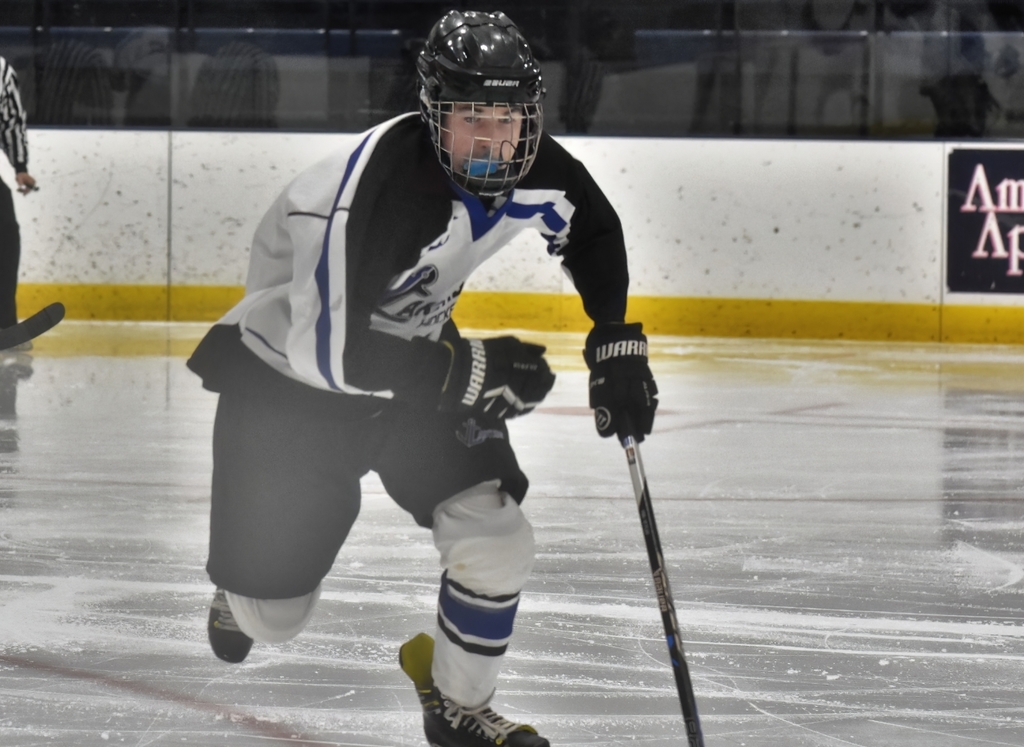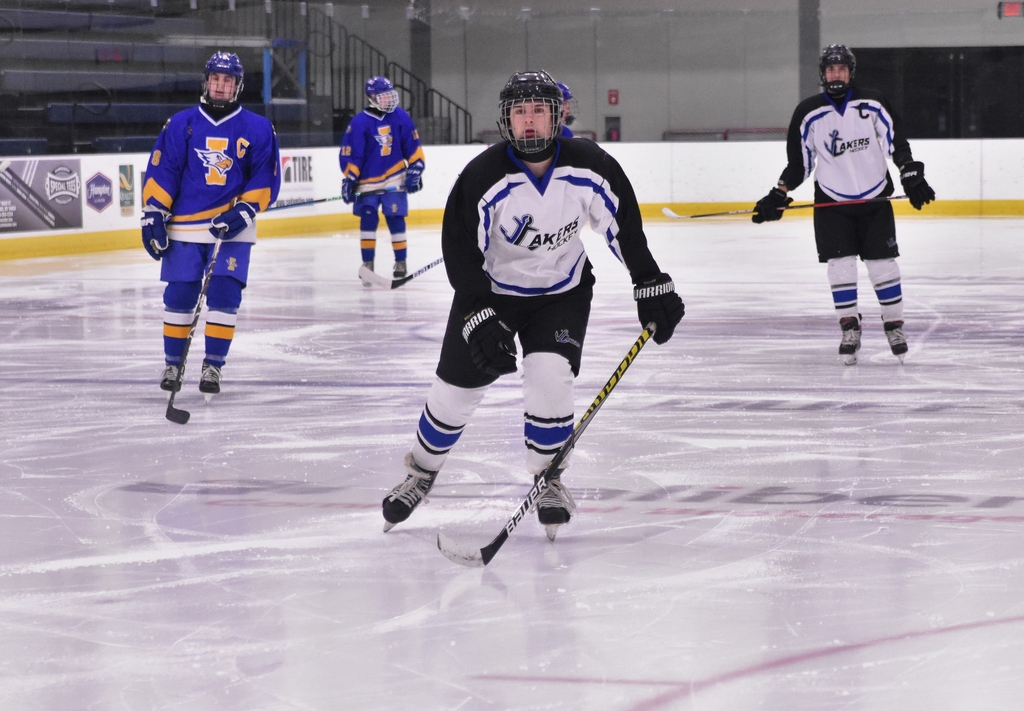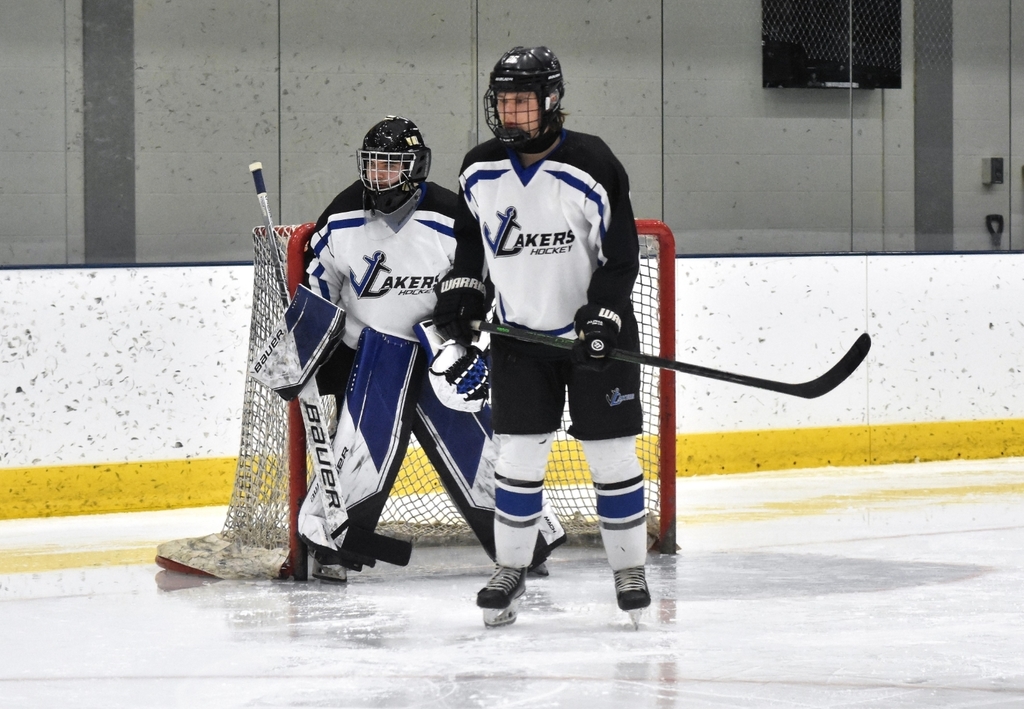 Wednesday Night Wrap up 🏀 Varsity Girls Basketball fell to Mercy last night 46 to 38 finishing our regular season with 17 wins and 3 losses - very respective with our schedule! We were led by Kylie Buckley with 15 points and 19 rebounds followed by Sophomore Kierstin Einhiple with 12 points / 9 rebounds and Mary Kwak with 11 points. Sectional details to follow as available! 🏀JV Lady Bulldogs basketball, unfortunately, finished their season with a loss to Mercy 50 to 34. The team was led by Avery Snyder with 9 points followed by Gwenyth Strom banking 6 more. GO LADY BULLDOGS!!! GREAT SEASON GIRLS!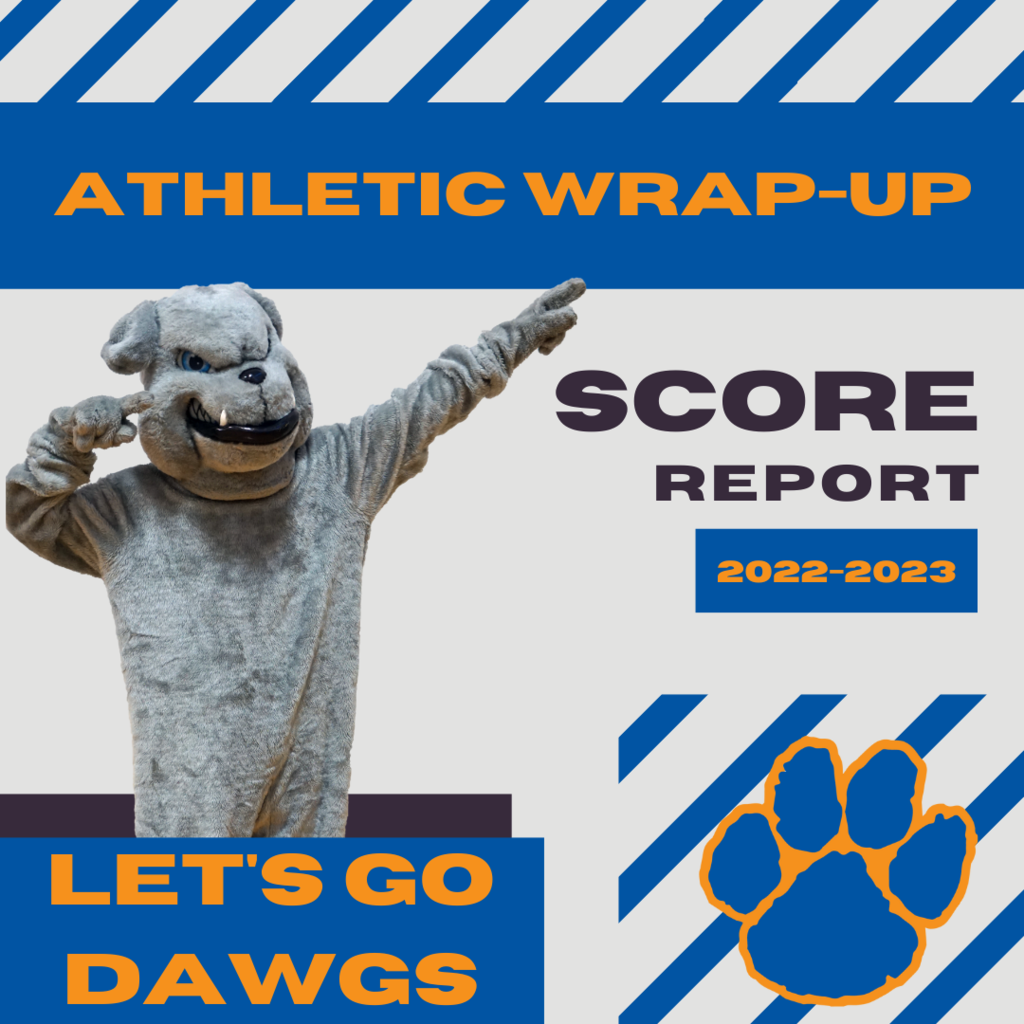 Best of luck to the Lakers as they head into Sectional Play tonight in Webster at 6 PM. $6 cash entrance fee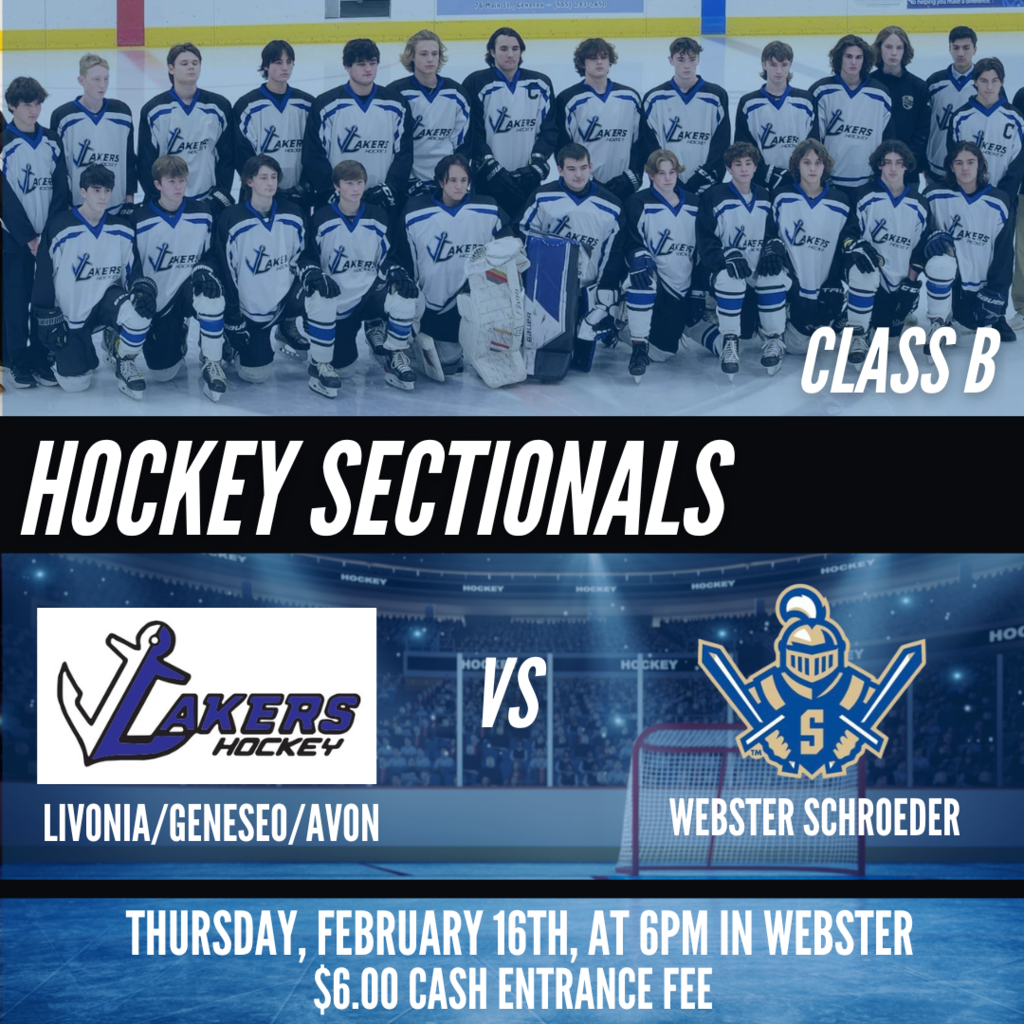 Tuesday Night Wrap-up 🏀Girls JV basketball victory over Corning-Painted Post 48 to 37! We were led by Gwenyth Strom with 14 points supported by Natalie Gause and Molly Hitchcock who both scored 7 points of their own. One game to go girls, finish strong Lady Bulldogs!!! 🏀Varsity Lady Bulldogs defeated Clyde Savannah 63 to 49! Senior Captain Kylie Buckley led the team with 32 points pulling down 12 rebounds. Junior Libby Kwak added 12 points with 9 rebounds, Kierstin Einhiple added 9 points, and Emma King another 8. GO LADY BULLDOGS!!! Photos courtesy Meys Photography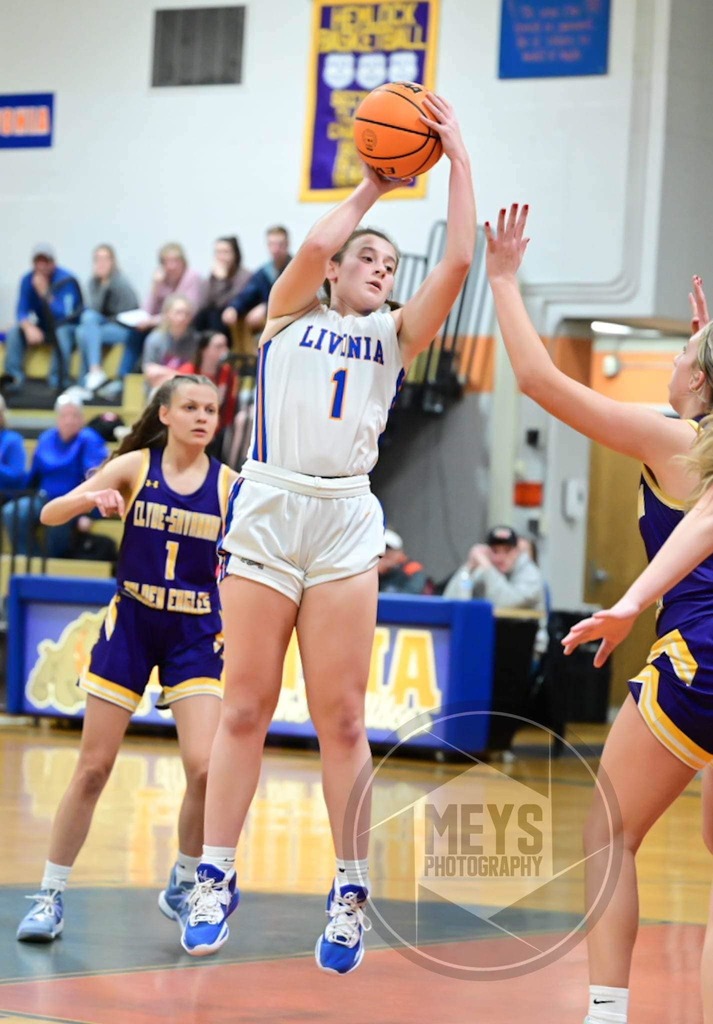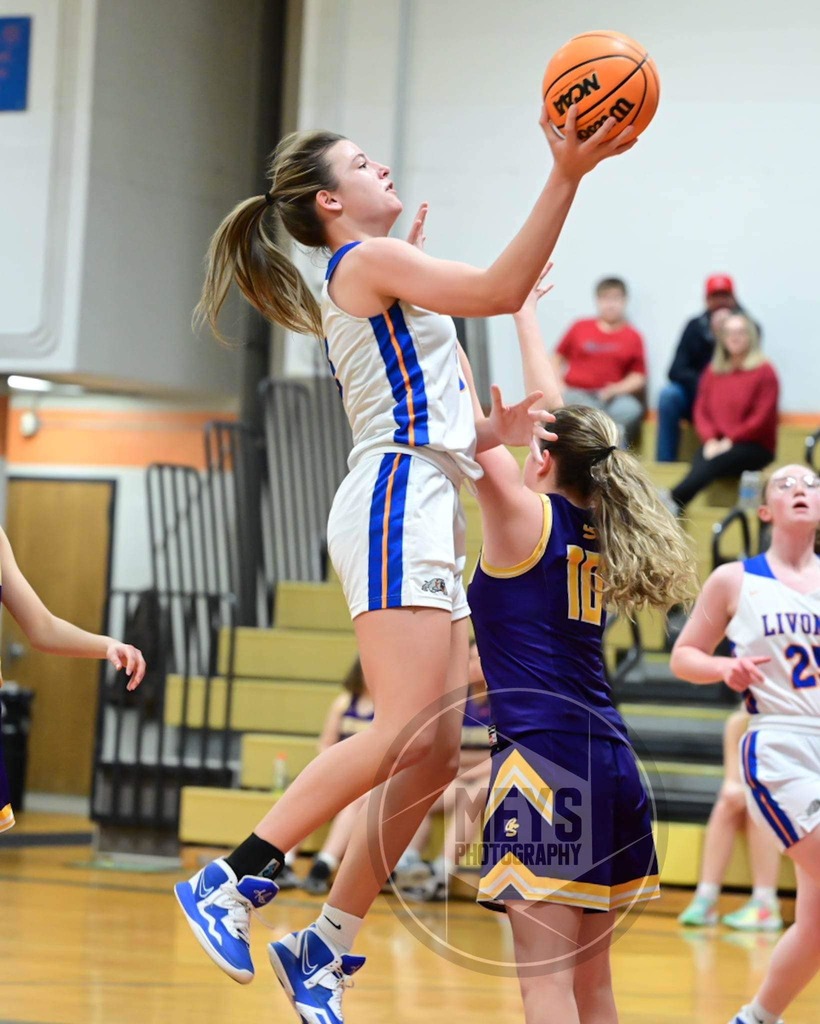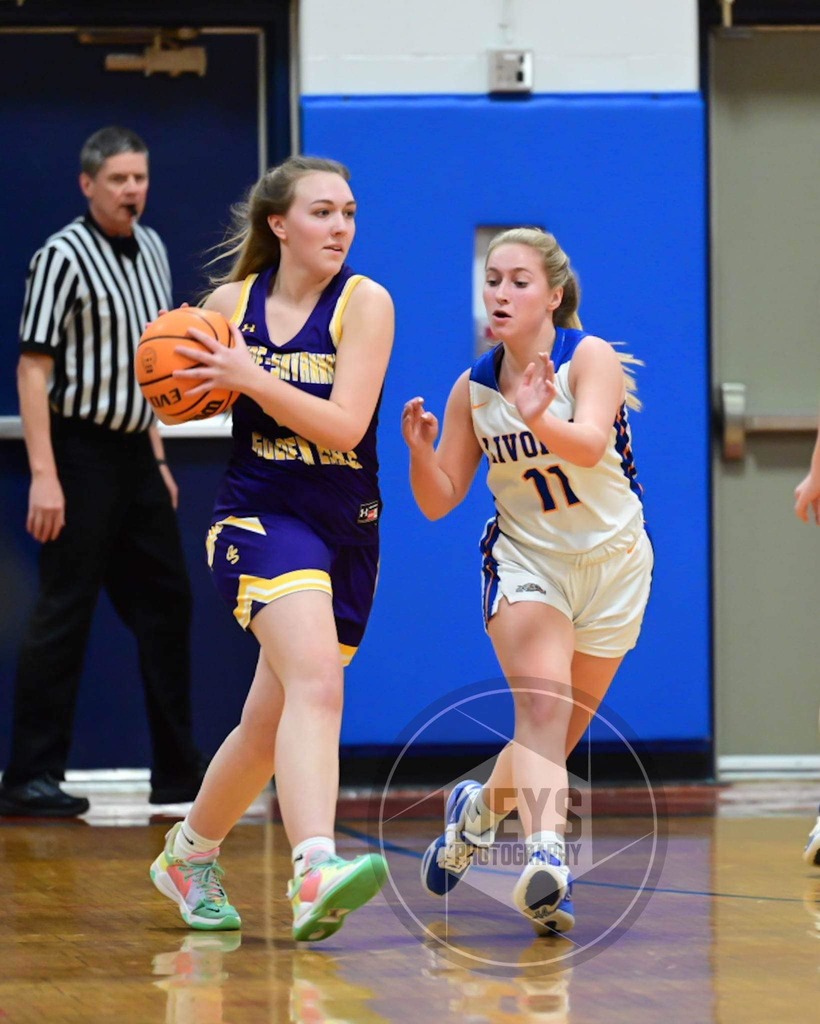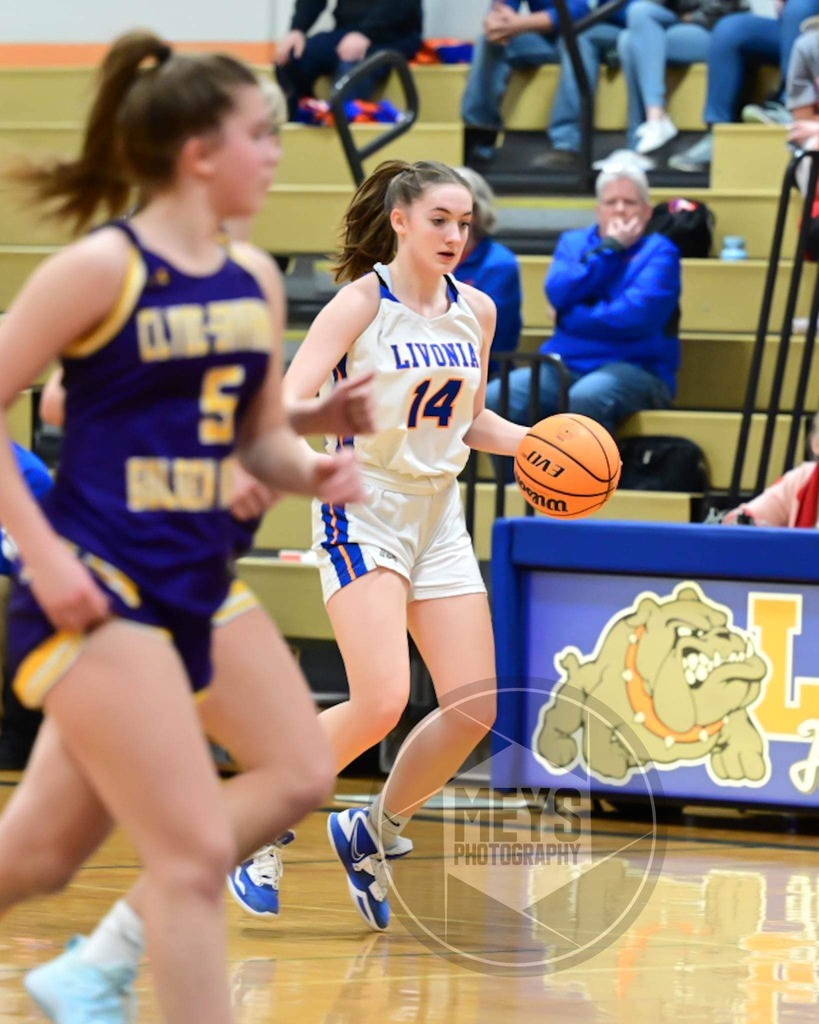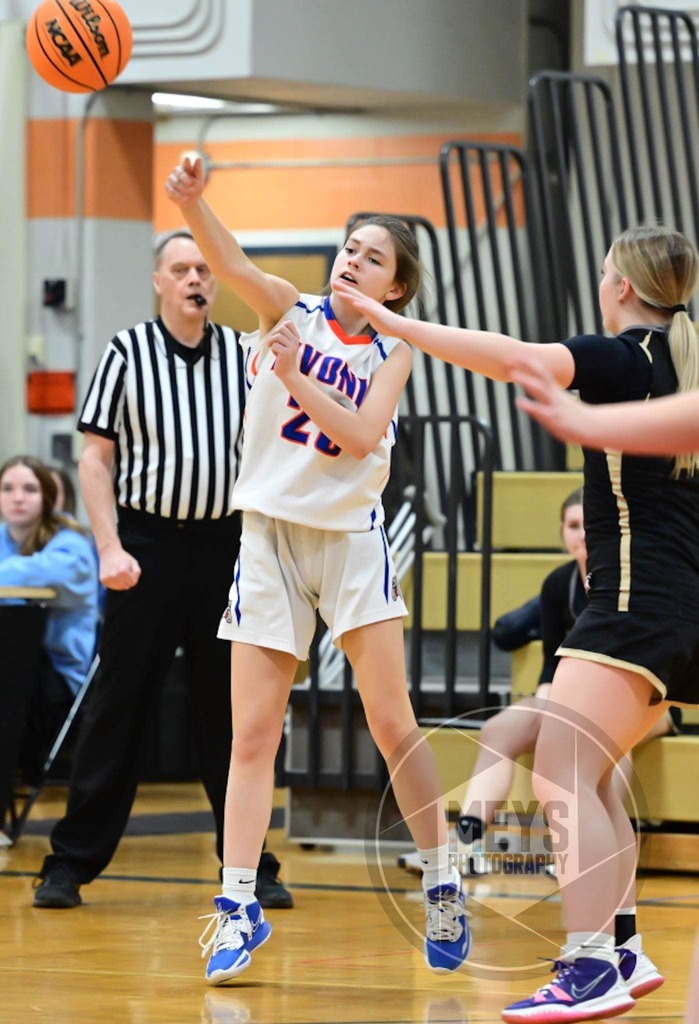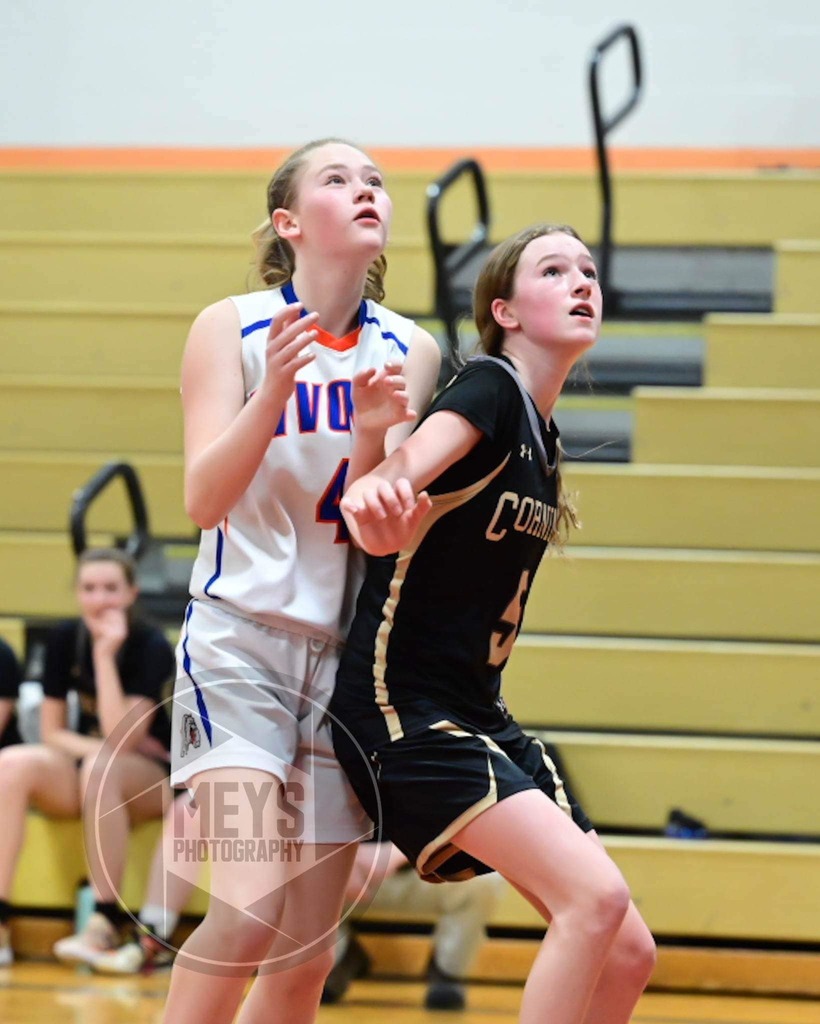 Best of luck to the Girls Alpine Ski Team at Sectionals today at Bristol! Let's go!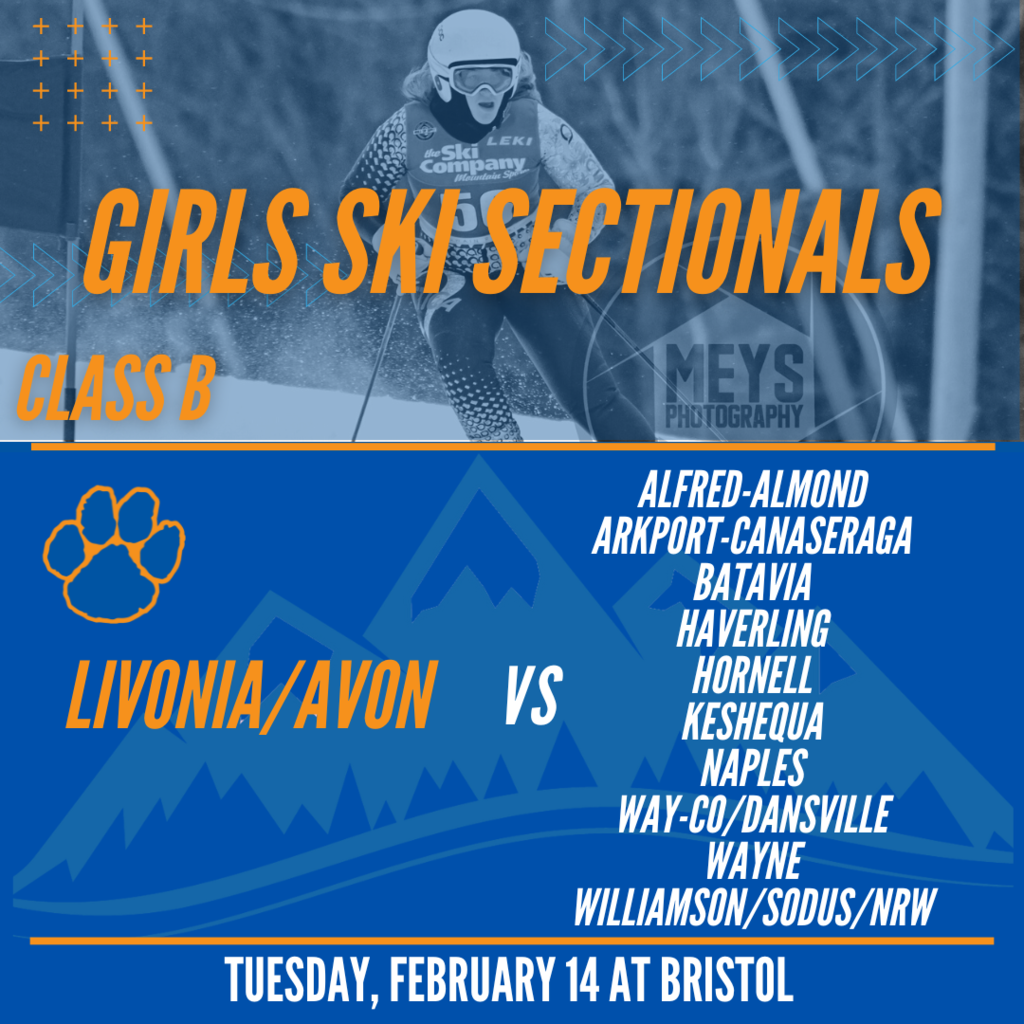 ⛷️ Best of luck to our Boys Alpine Ski team who are at Sectionals today at Bristol! Let's go Max, Jackson, Chas, Aidan, Caden and George!