Thursday Night Wrap -up 🏒 Lakers hosted Irondequoit Thursday night at home and came away with a 3-2 win. Lakers goals were scored by Fletcher Kingsbury, Christian Rumfola, and Joey Cinquino, with assists awarded to Christian Rumfola, Ryan O'Duffy, and Dominic Agosto. Nick Lipome played a great game between the pipes with 17 saves in goal. Jared Bishop and James Hy were extremely strong on D and doled out some amazing hits! Logan Presler saw his first varsity start. The Lakers will play again on Tuesday against Wayne/Finger Lakes in Geneva. Lakers will then play a tournament on December 16th and 17th at Lakeshore ice arena in Greece. Photos courtesy Meys Photography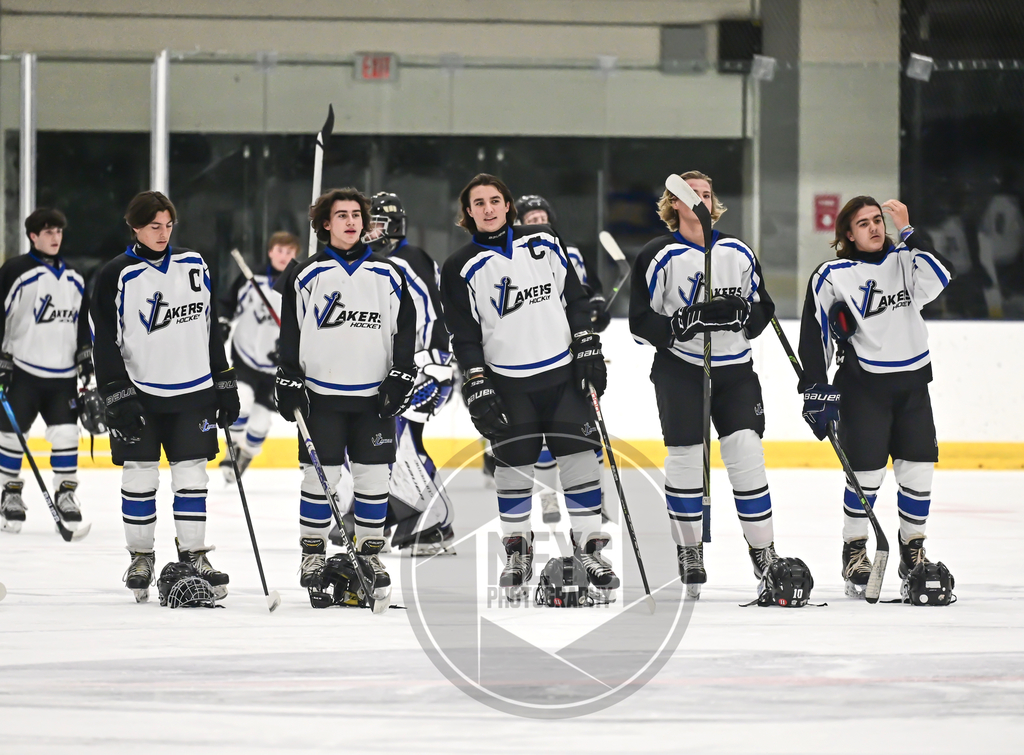 🏒 Tonight December 8th at 7pm, your Gen/Liv/Avon Lakers vs. Irondequoit Eagles at home (SUNY Geneseo). Come out and support!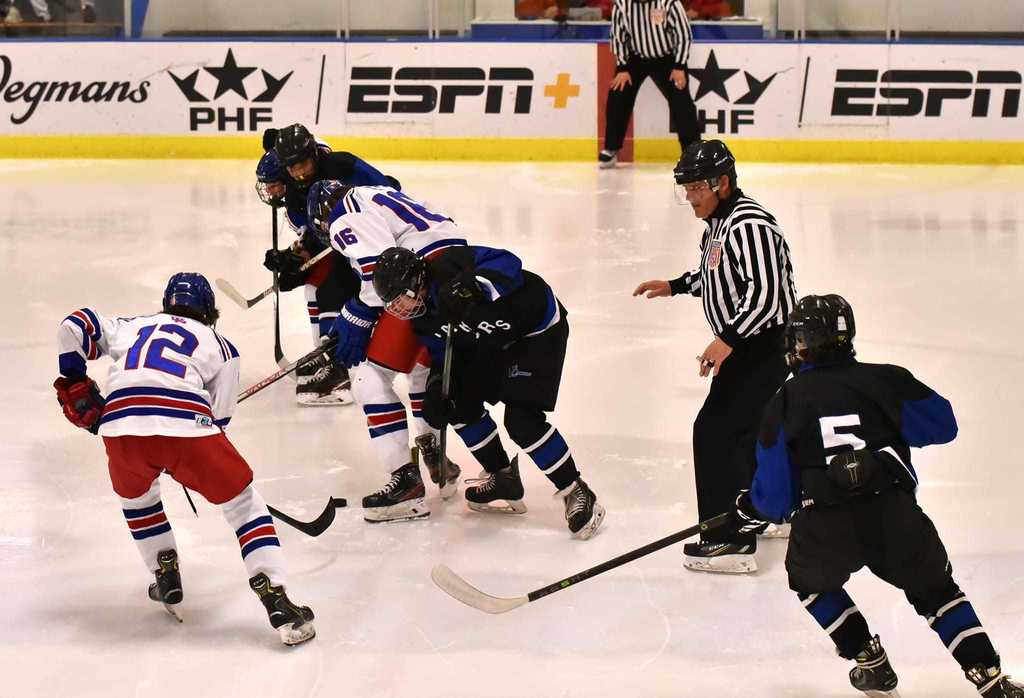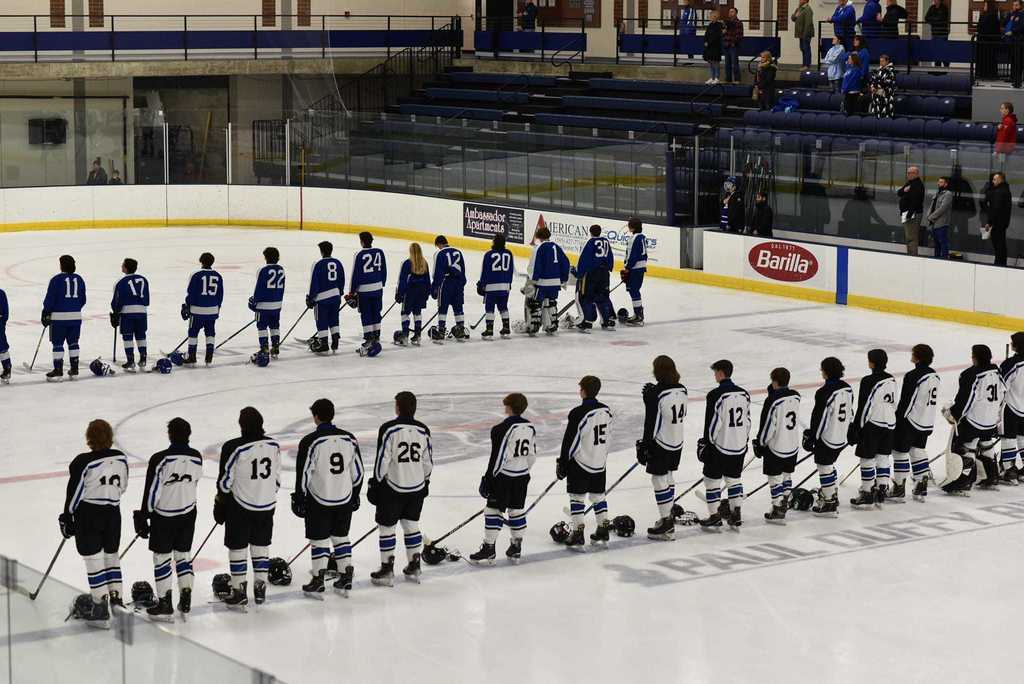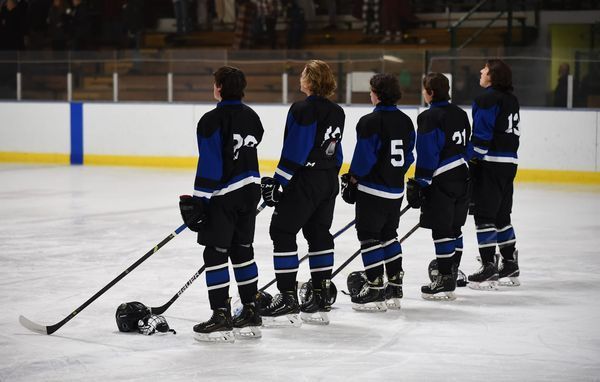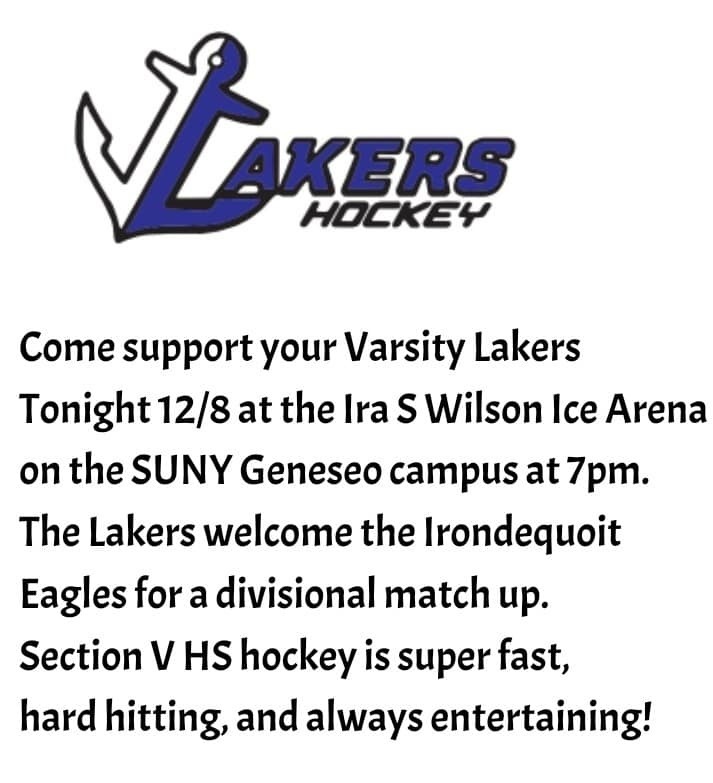 Wednesday Night Wrap-up 🏀 On Wednesday night, the JV Boys Basketball team bounced back at Marcus Whitman with a 58-37 win. The Bulldogs were led offensively by the sophomore duo of Brayden Amadeo (18 points) and Derrick Lane (14 points). Amadeo added 6 assists and 5 steals while Lane finished with 10 rebounds, earning his first double-double of the season. Freshman Kaidan O'Connor contributed in a big way with 11 points, 4 rebounds, 3 assists, 2 steals, and a block while sophomore Ethan Mack was business as usual: 4 points, 8 rebounds, 3 assists, and 2 steals. Rounding out the scoring in the second game in a row in which all 14 players saw the floor were sophomores Ryan Bosch (2 points) and Aveion Santiago (4 points) as well as freshmen Jack Henry (3 points) and Chance Watkins (2 points). The team is proud of their marked improvement since their first game, especially defensively, and are looking to build on their momentum in their home opener against Avon Friday night. 🏀 Boys varsity basketball led the first three quarters on the road at Whitman last night but couldn't hold on to get the victory. Final Score Marcus Whitman 55 - Livonia 53. Connor Feehan led the Bulldogs with 20 points, including 6 three pointers. Chris Coyle added 18 point, 5 rebounds and 3 assists. Nick Coyle added 6 points and 6 assists for Livonia (1-1). Whitman (1-1) was led by Brody Royston and Tariku Blueye who both scored a game high 21 points.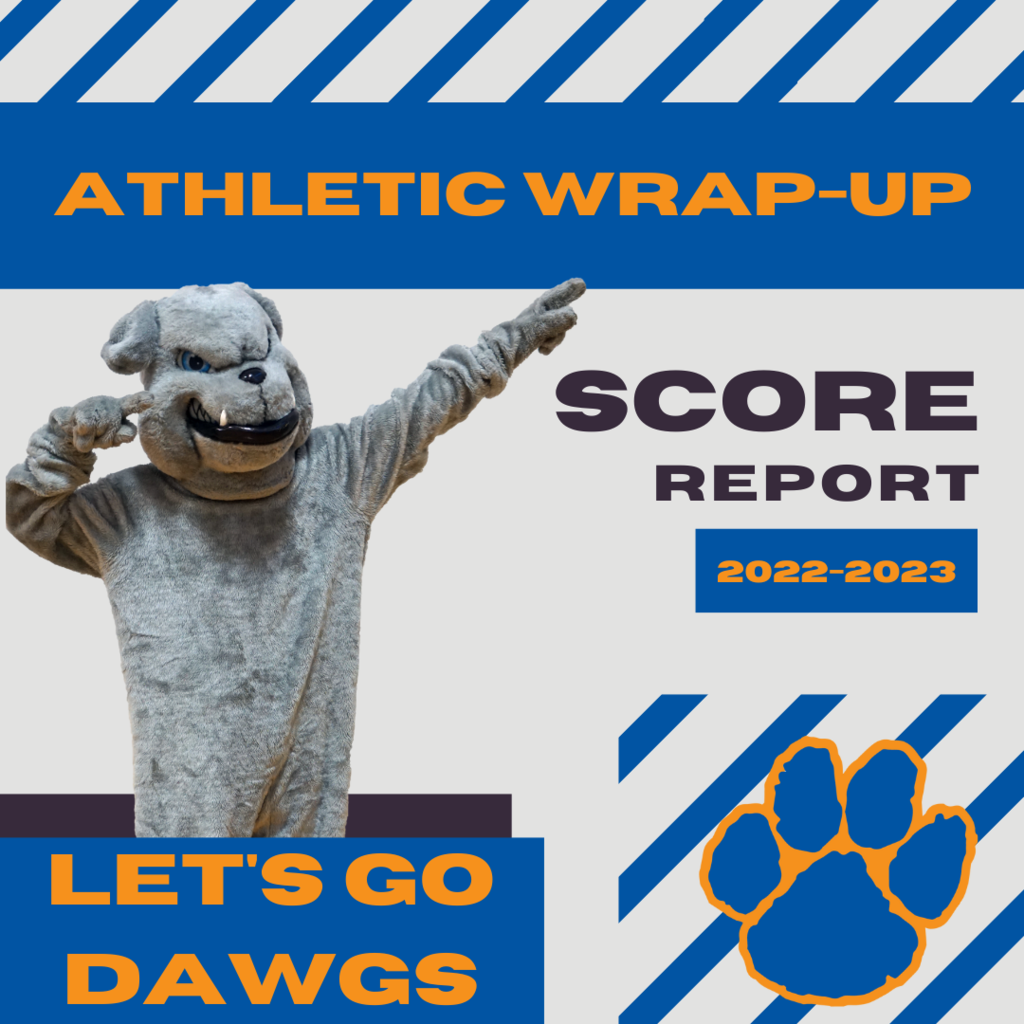 Tuesday Night Wrap-up 🏊‍♂️The Livonia-Dansville Bullstangs topped York-Pavilion last night, 60-34. The team has been very eager for a meet, posting 17 qualifying times and scores. The Bullstangs also racked up 10 qualifiers for Class B Sectionals during this meet! Next meet is a quad meet, Saturday @ Canandaigua, against Canandaigua, Fairport, and HAC. 🏀 Girls JV basketball had a victory 56 to 36 over Keshequa last night bringing their season record to 2-0. Scoring was led by Molly Hitchcock banking 23 points followed by Molly Rowe with 10 of her own. Congratulations girls, great team effort! 🏀 Girls Varsity Basketball beat Keshequa 68 to 44 last night. Senior Kylie Buckley had quite a night scoring 44 points with 20 rebounds. Junior Libby Kwak added 11 points of her own pulling down 6 boards with 6 assists and 2 steals. GO LADY BULLDOGS!!! Photos Courtesy Meys Photography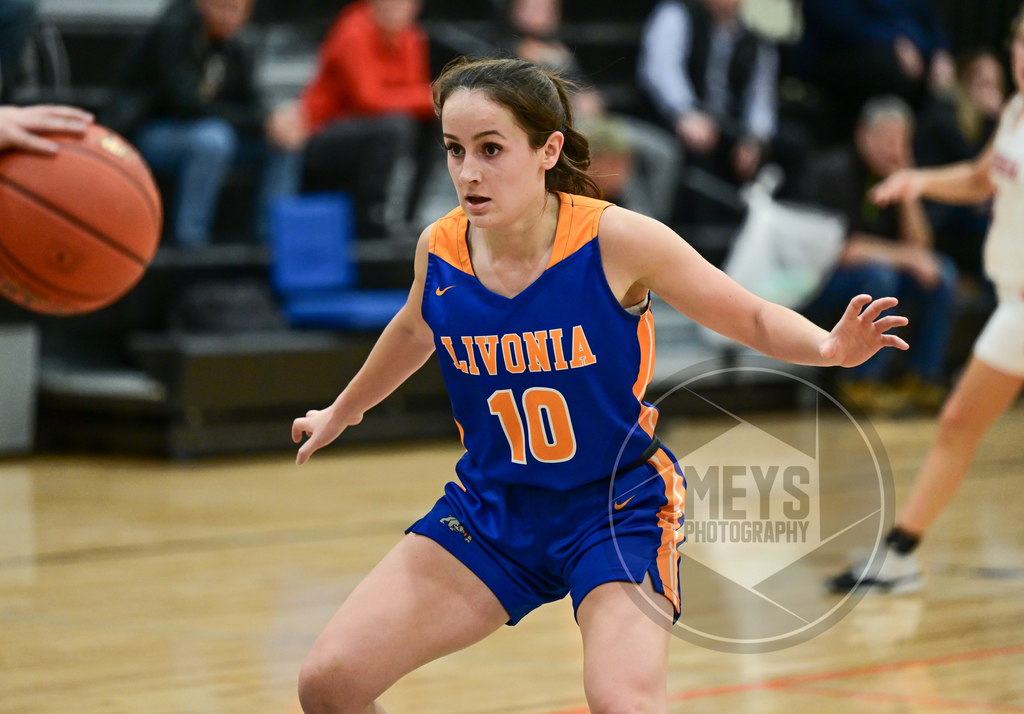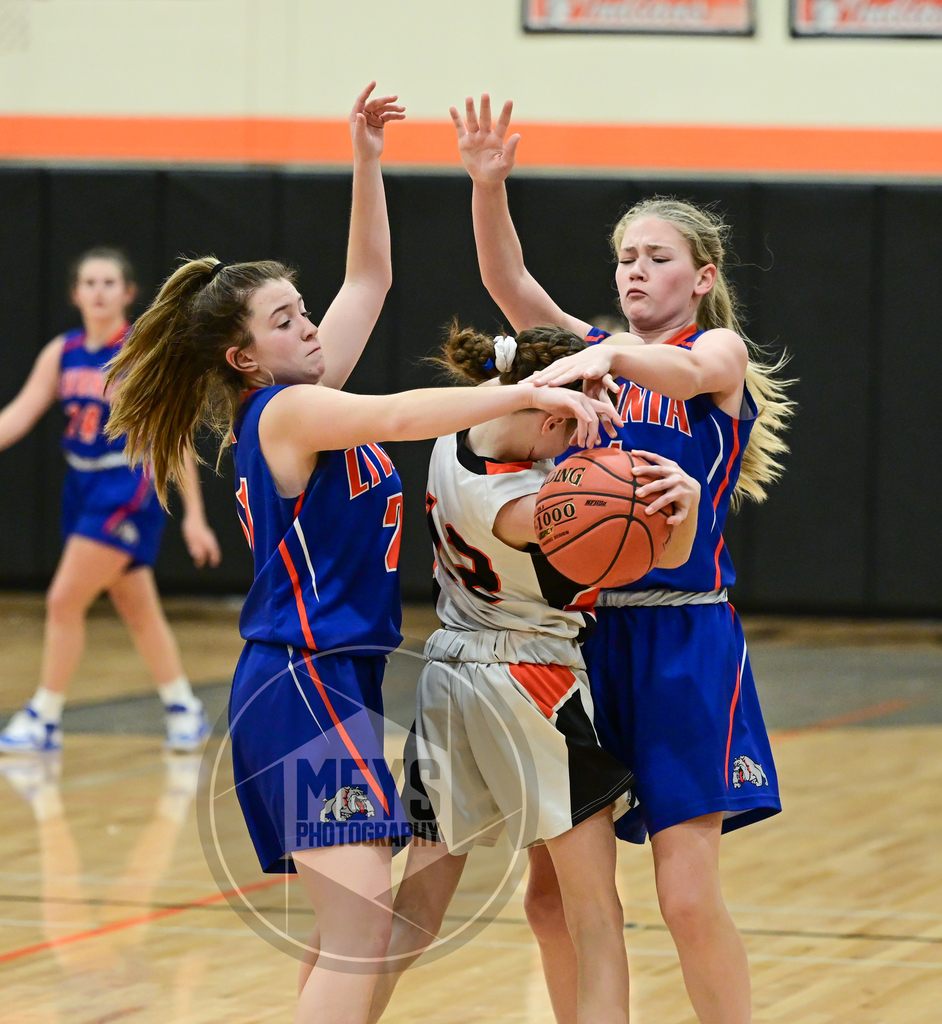 Congratulations to this year's Football Award Winners! Their banquet was held last night. Jack K. - Black Lion Award Winner TJ G. - Pit Bull Award Winner for Best Lineman Cole B. - Brandon Burlsworth Award Winner Congrats to Jon C., Jack K., and TJ G. who were selected to play in the Eddie Meath All-Star Game on Nov. 22. Congrats also to the Class of 2023 on a great season!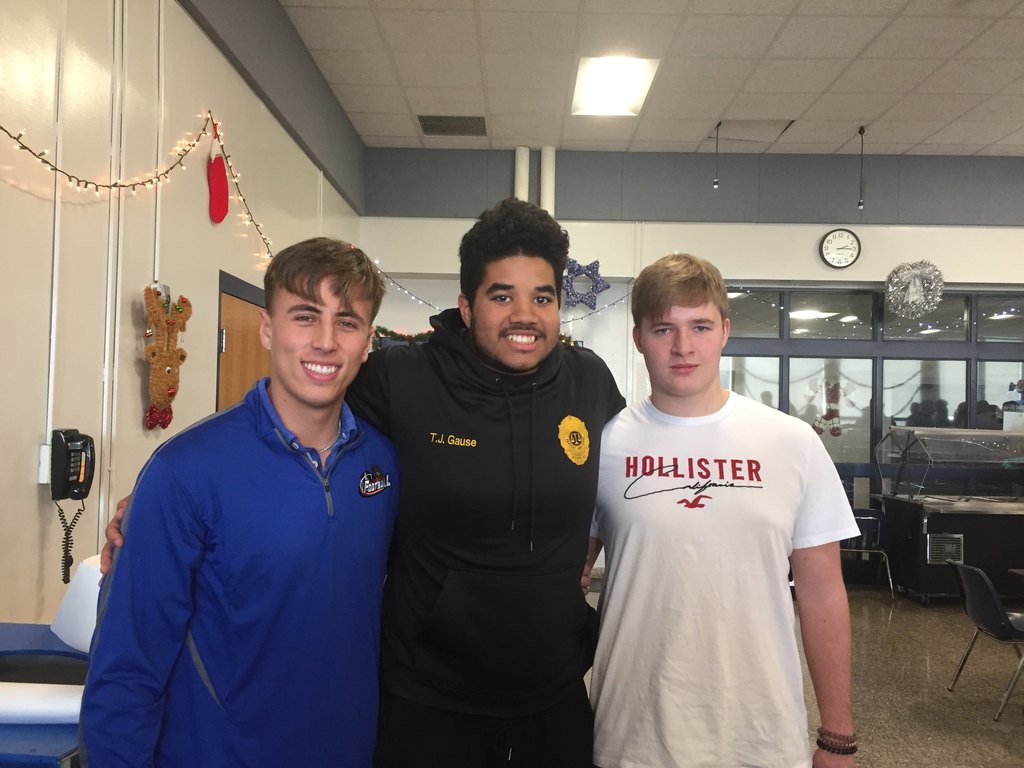 PreK had a Hibernation Celebration!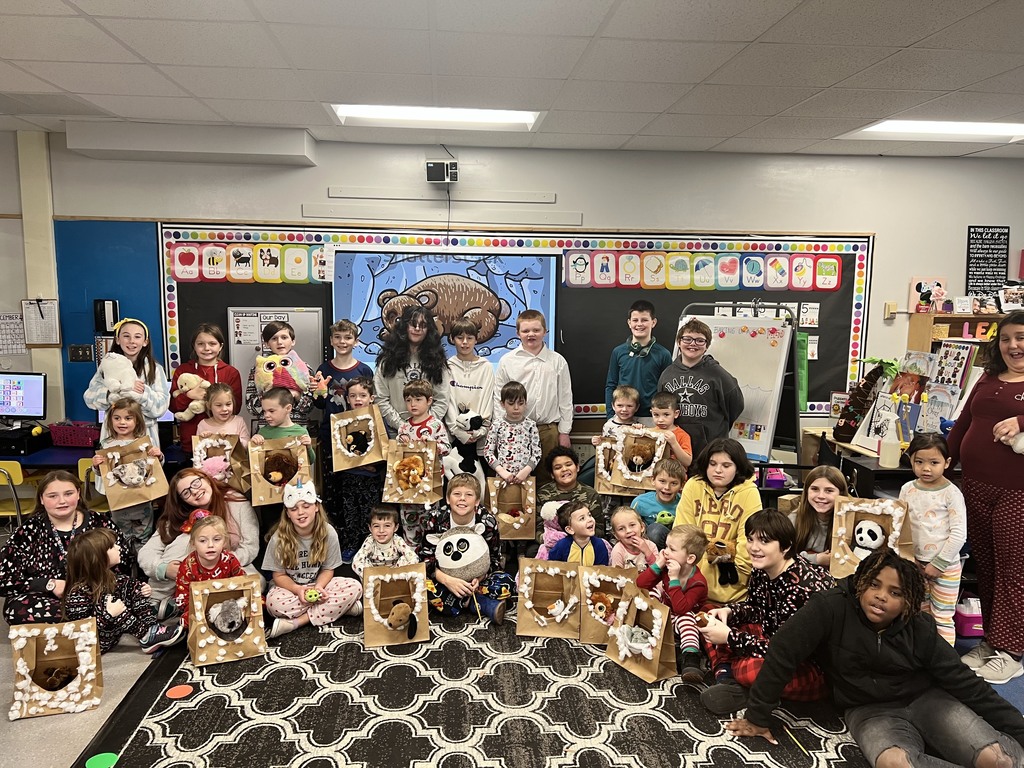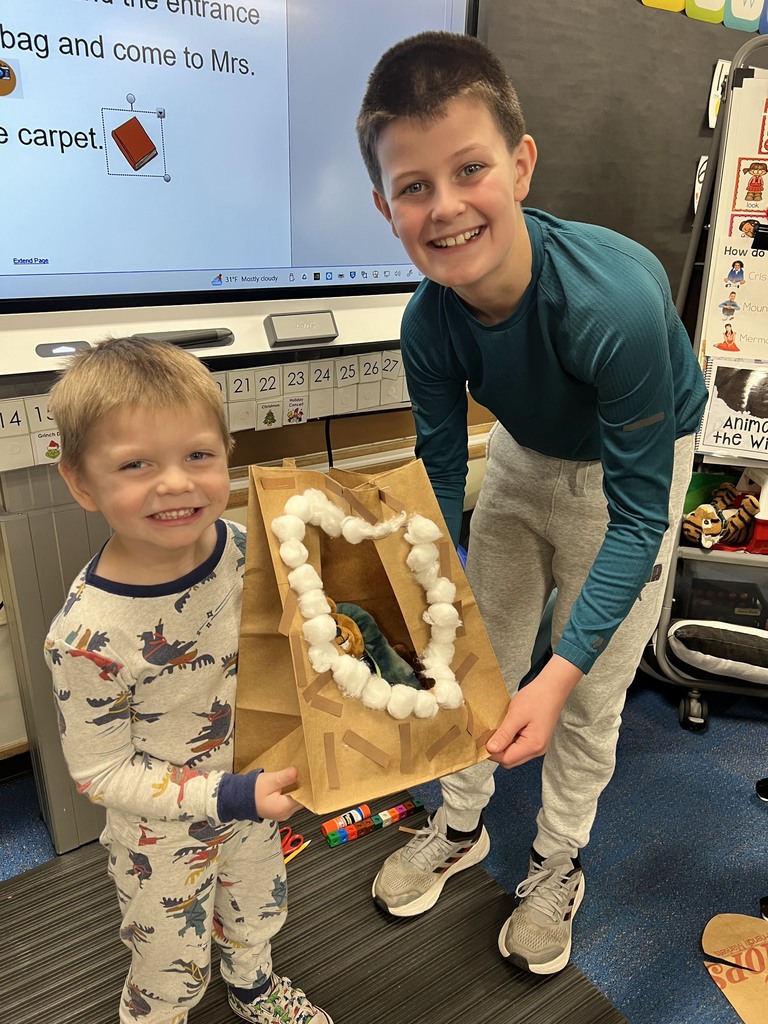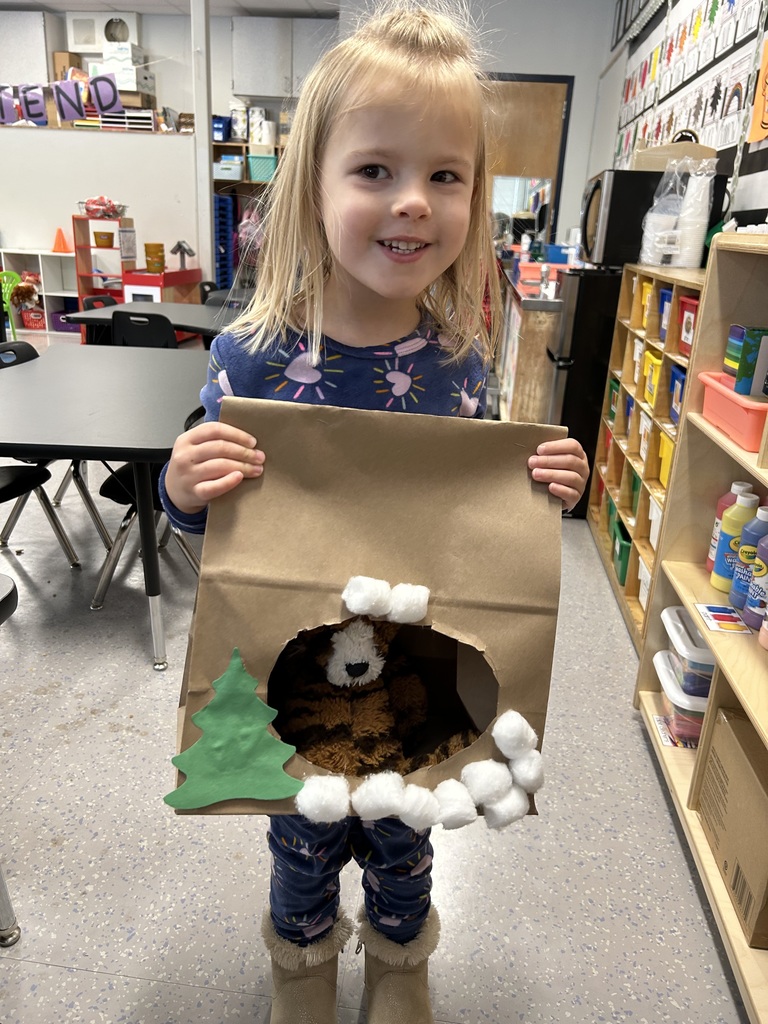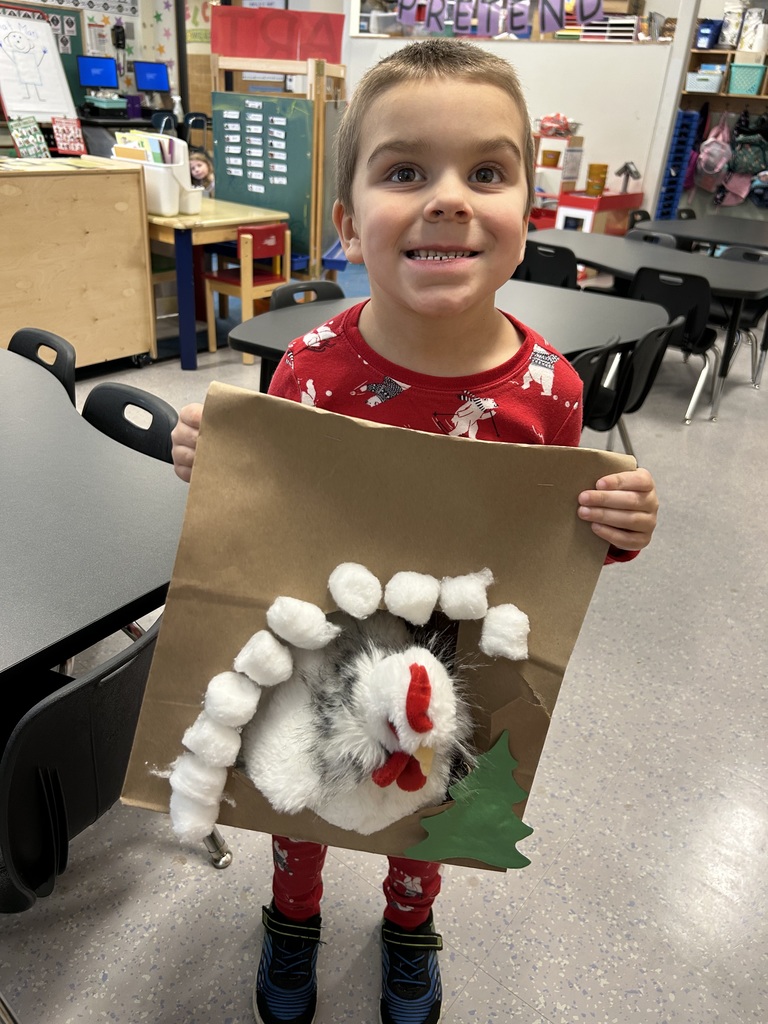 Athletic Wrap-up 🏀 The JV Boys Basketball team dropped their first contest of the season at LeRoy on Thursday night by a score of 54-38. Sophomores Brayden Amadeo, Ryan Bosch, and Derrick Lane accounted for 29 of the Bulldogs' 38 points with 11, 9, and 9 respectively. Sophomore Ethan Mack and freshmen Jack Henry and Kaidan O'Connor also tallied points for the 'dogs. Mack picked up where he left off last season in his role as stat-sheet stuffer, contributing 8 rebounds, 2 assists, 2 steals, and 3 blocks. Lane added 10 boards. Proudly, all eligible players saw the floor. Rounding out the roster are Jayden Cauwels, Cameron Mellen, Aveion Santiago, and Cayden Tuchrello (all sophomores) as well as Owen Austin, Carson Beardsley, Seth Eadie, and Chance Watkins (all freshmen). The team looks forward to working on the areas for growth that a tough LeRoy team exposed for them and are looking to bounce back at Marcus Whitman next Wednesday. 🏒 Friday night the Varsity Lakers fell to Kenmore West in a non-league game 4-2. It was a close one point game right until the very end of the third when Kenmore scored on an empty net, securing the win by 2. Scoring both goals for the Lakers was Christian Rumfola (Avon). Assists were given to Jack Ruter (Avon) and Dominic Agosto (Geneseo). Saturday night the Varsity Lakers lost a hard fought game to Williamsville South 6-2 at the Northtown Center. Williamsville proved to be a tough, fast, and very physical team. Scoring for the Lakers were Christian Rumfola (Avon) with 1 goal and Joey Cinquino (Livonia) with 1 goal. Assists were awarded to Christian Rumfola, Jack Ruter, and Joey Cinquino. The Lakers play again on Thursday at 7 at home against Irondequoit in a divisional match up. Come out to SUNY Geneseo and support our Varsity Lakers! 🏀 Friday night girls basketball varsity victory 66-29 over LeRoy led by Senior Captain Kylie Buckley with 26 points going 6 for 7 from the charity stripe with 9 rebounds. Junior Libby Kwak scored 18 points going 5 for 7 from the line. Junior Mary Kwak scored 9 points with 9 rebounds. Balanced team effort. 🏀 Friday night girls JV basketball win over LeRoy 46-40! Great team effort led by Molly Hitchcock and Gwen Strom. GO LADY BULLDOGS!!!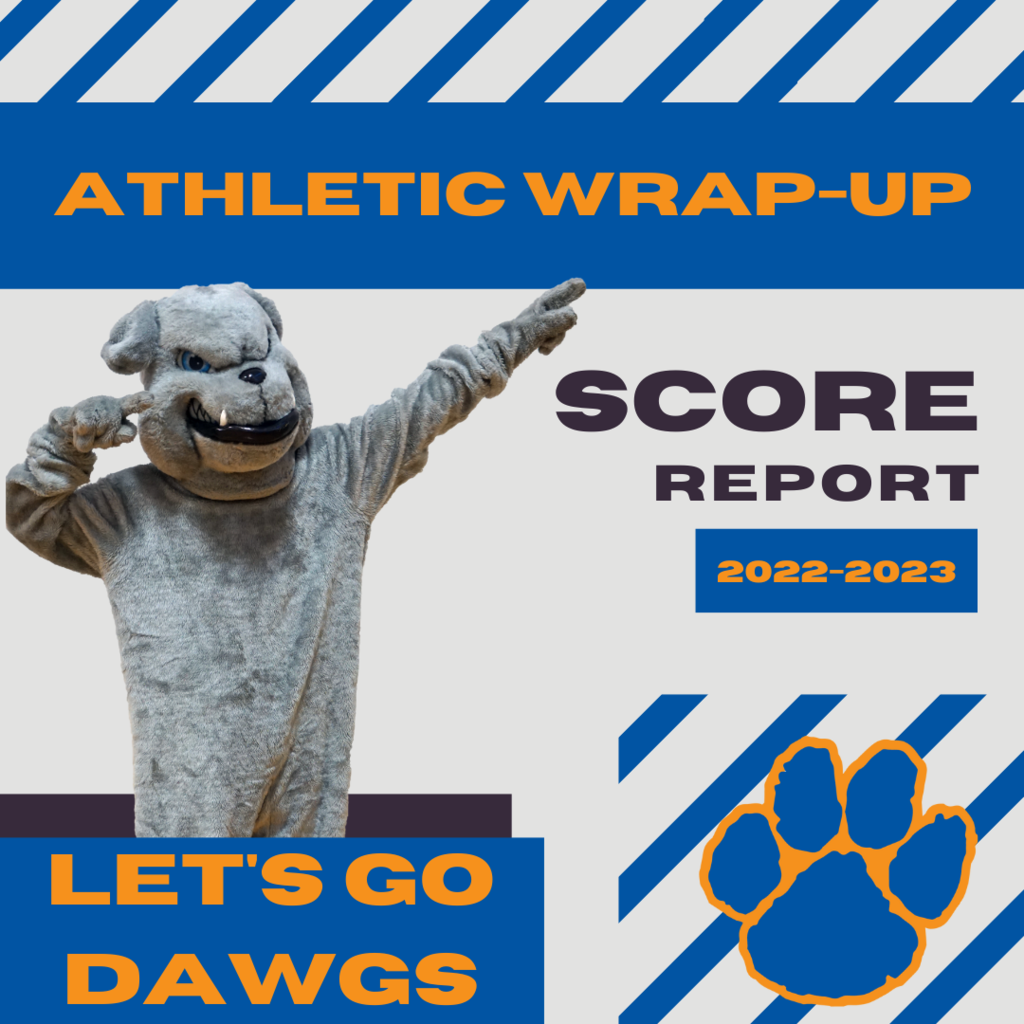 Wednesday Night Wrap-up 🏀 The Lady Bulldogs started the season with a non-conference win over Penn Yan 61 to 29! Balanced scoring led by the Kwak sisters with 15 (Libby) and 13 (Mary) followed by Kylie Buckley with 11 and Emma King added another 10. 🏒 Wednesday night marked the start of the varsity season for Lakers Hockey. Our Lakers lost a heartbreaker to Aquinas 6-7 in OT. Much of the game Lakers were up, but AQ capitalized on a series of Laker penalties late in the third period. Scoring for the Lakers were Dominic Agosto (Geneseo) with 2g, Joey Cinquino (Livonia) with 2g and 1a, Christian Rumfola (Avon) with 1g and 2a, and Ryan O'Duffy (Livonia) with 1g. Jack Ruter (Avon) came away with 3a, and Jack Noto (Geneseo) and Fletch Kingsbury (Avon) notched one assist each. The Lakers will play their home opener at SUNY Geneseo on Friday night 12/3 at 7pm against Kenmore East. Photos Courtesy Meys Photography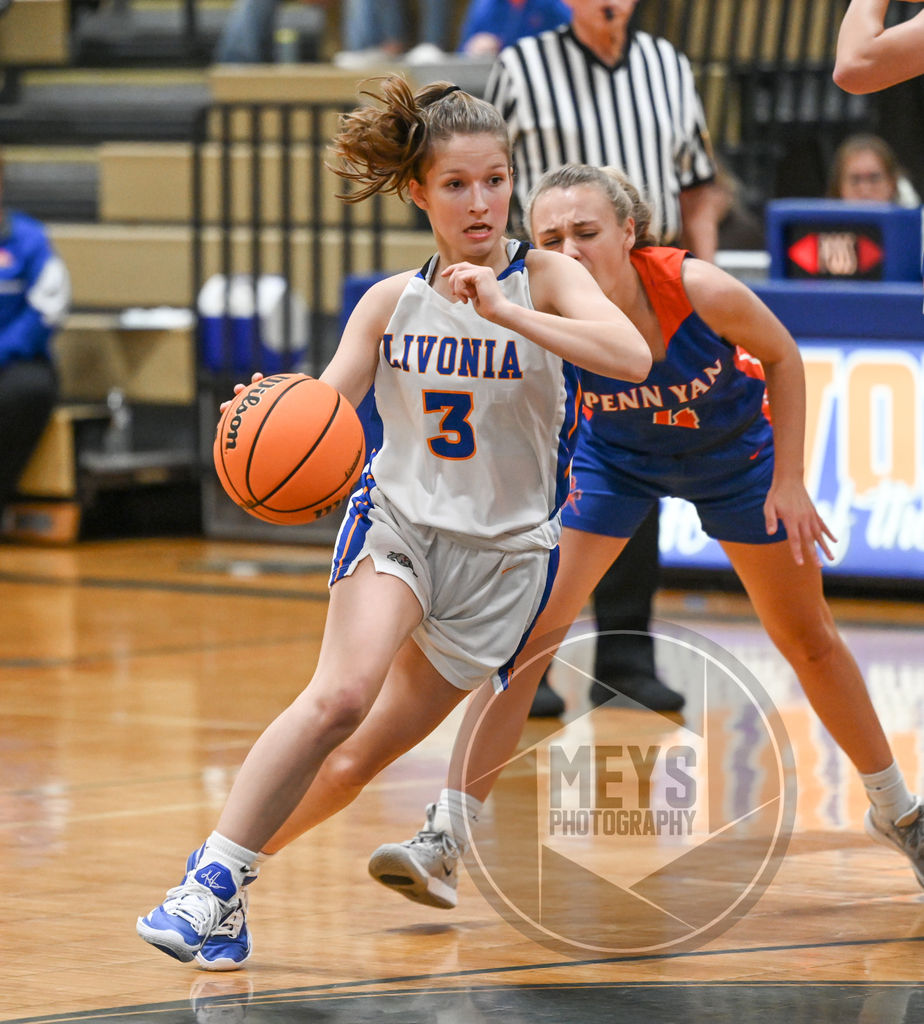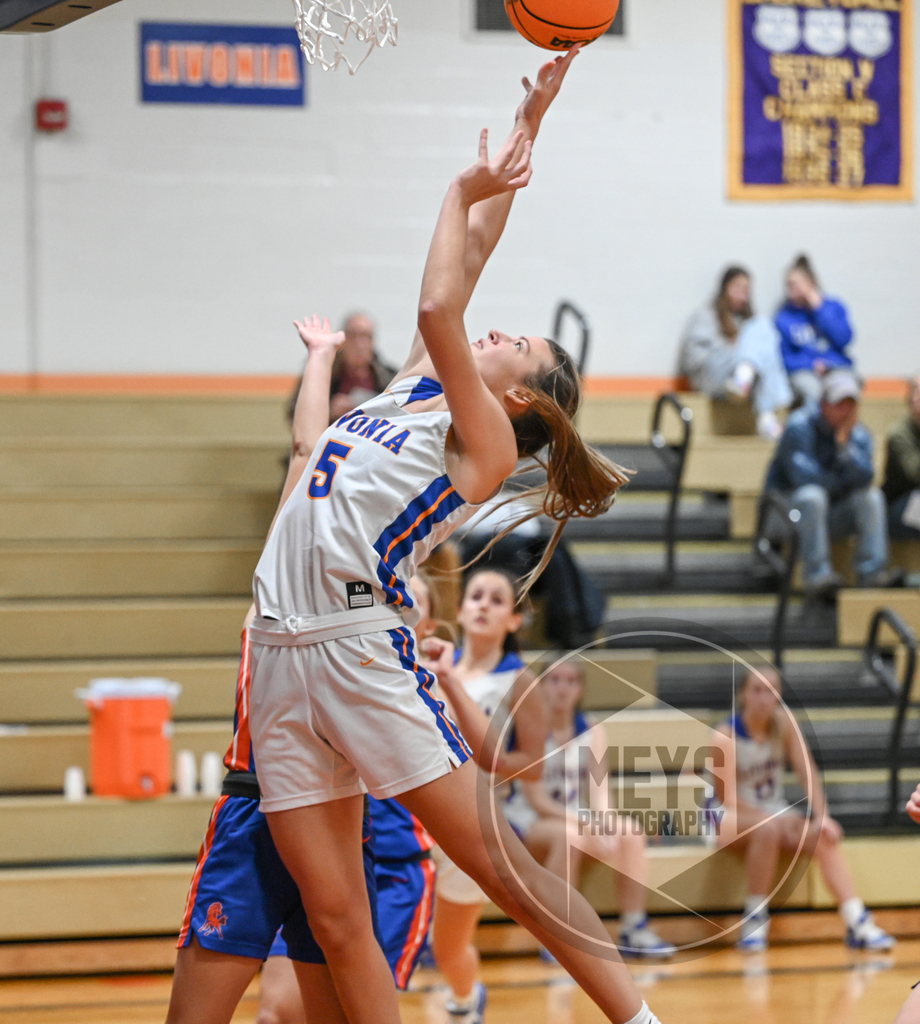 🤼‍♂️ Modified wrestling match results against Letchworth & Pavilion-York at home on November 22 Livonia wrestlers went 12 wins – 2 losses with 3 first period pins, with 5 pins overall and 1 technical fall Landon Feil: 2-0 – 1st period pin Aaron Lubberts: 2-0 Chase Barrett: 1-1 – with a pin Mason Gibson: 1-1 Jordan Ramirez: 2-0 – 1st period pin Zach Yamin: 2-0 – with a technical fall Carter Breu: 2-0 – 1st period pin, and a pin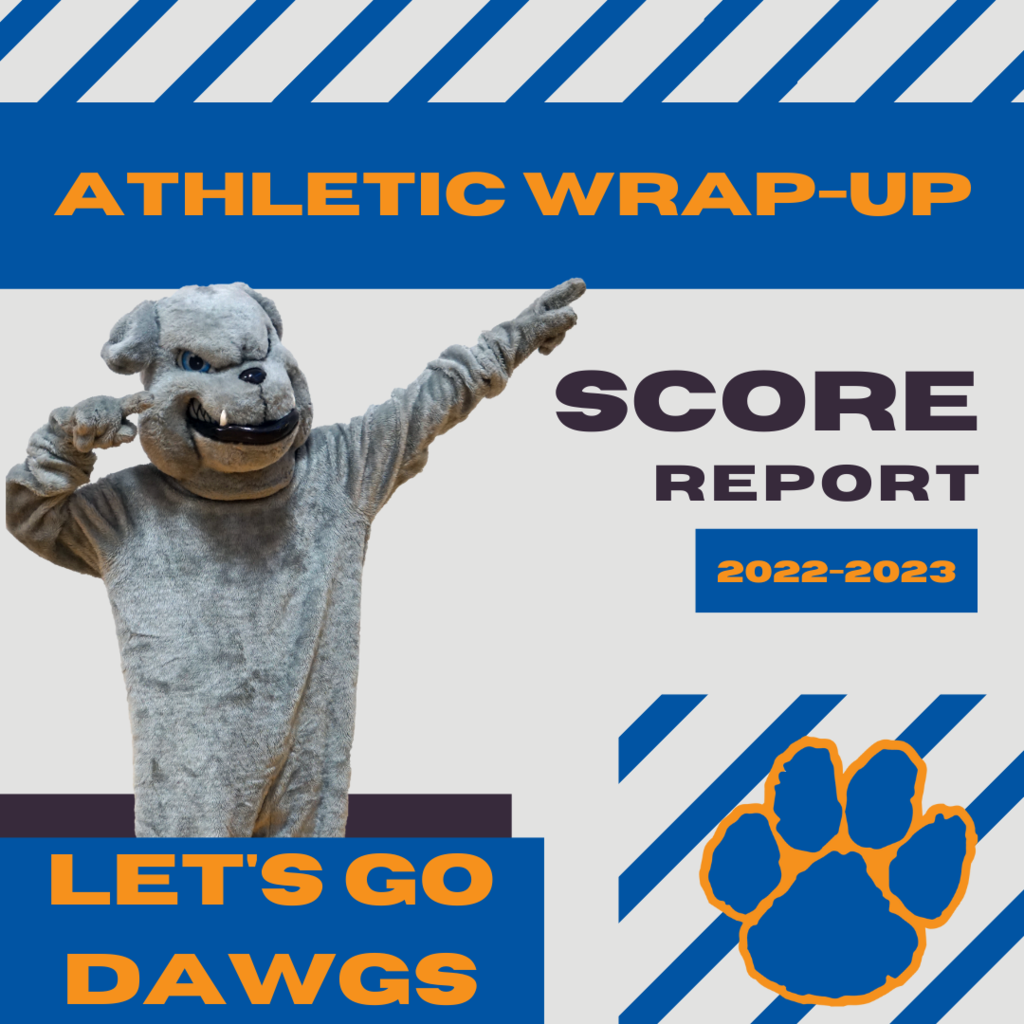 🏀 The Livonia Modified Girls basketball team faced off against Geneseo last night. Geneseo got off to a fast start in game one, but the Bulldogs fought back and played a great defensive second half. Geneseo won game one 24-12. Scoring for the Bulldogs was Eleanor Walters with 4 points, Emily Whittel, Erin Kolodziej, Peyton Johnson, and Natalie Genthner In game two the Bulldogs gave a great effort against a very good Geneseo team. Geneseo won 46-5. Scoring for Livonia was Audrey DeBolt with 3 points, and Chloe Richardson with 2 points.

Varsity Club will be hosting an open gym for Grades k-5 on Wednesday, November 23 from 10am-noon.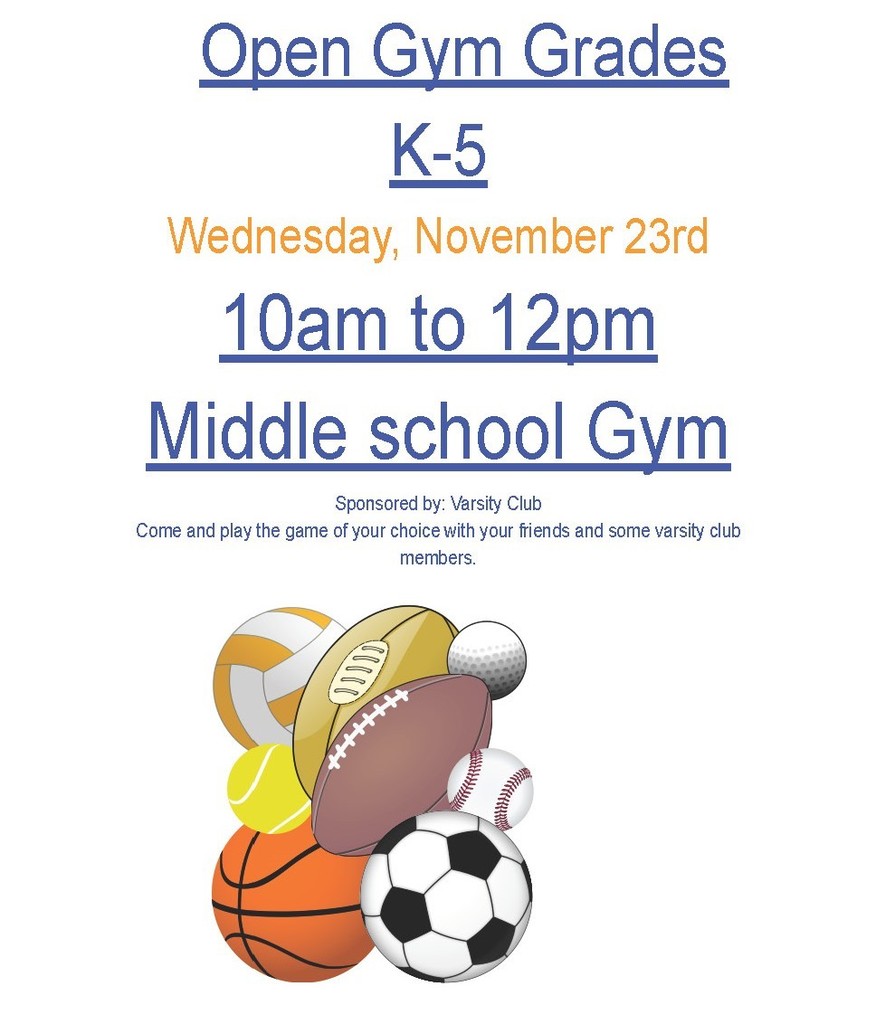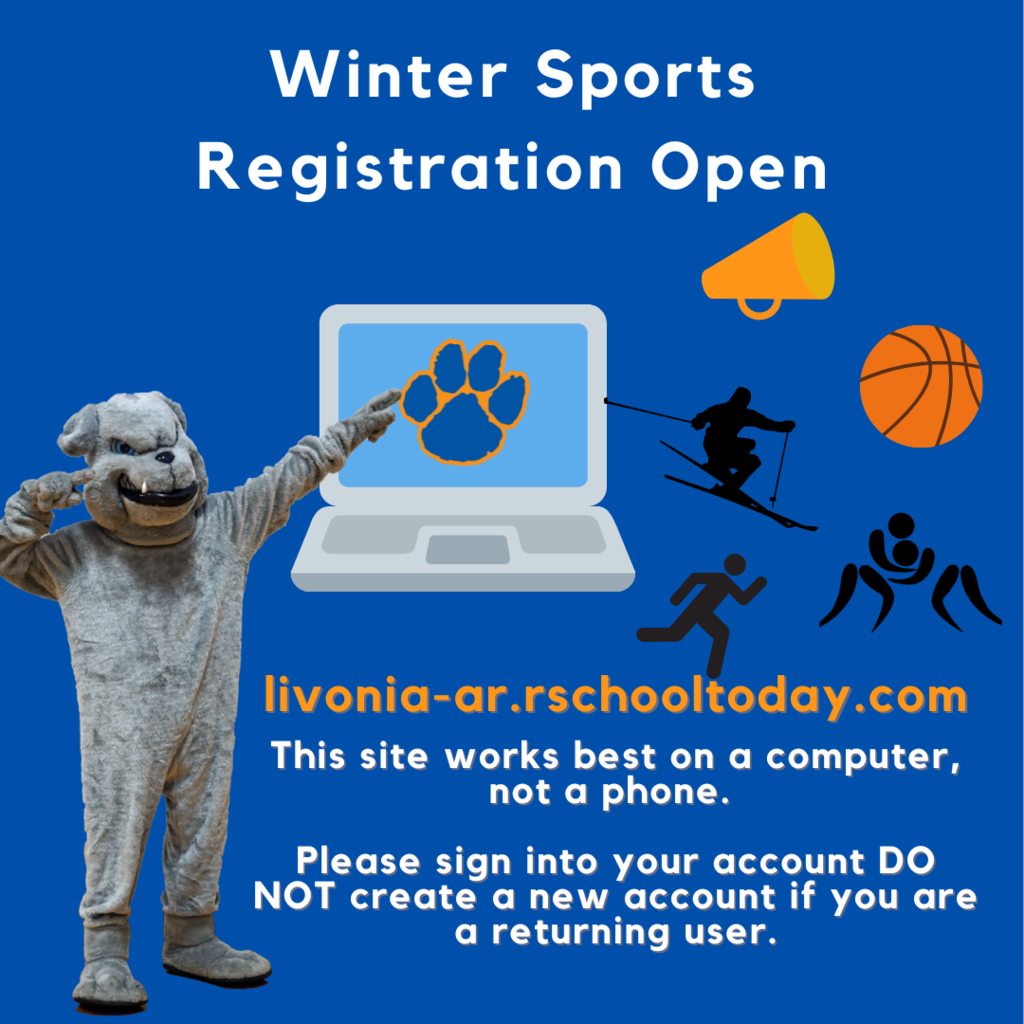 🏀Last night the modified girls basketball teams took on Warsaw. The 7th grade grade game was back and forth in the first half, but Warsaw finished on top 28 - 18. Leading scorer for Livonia was Erin Kolodziej with 6 points. The 8th grade team played a fast paced game winning 43 - 18. Gwen Strom, Molly Hitchcock, and Alexa Olsen all finished as the leading scorers of the night.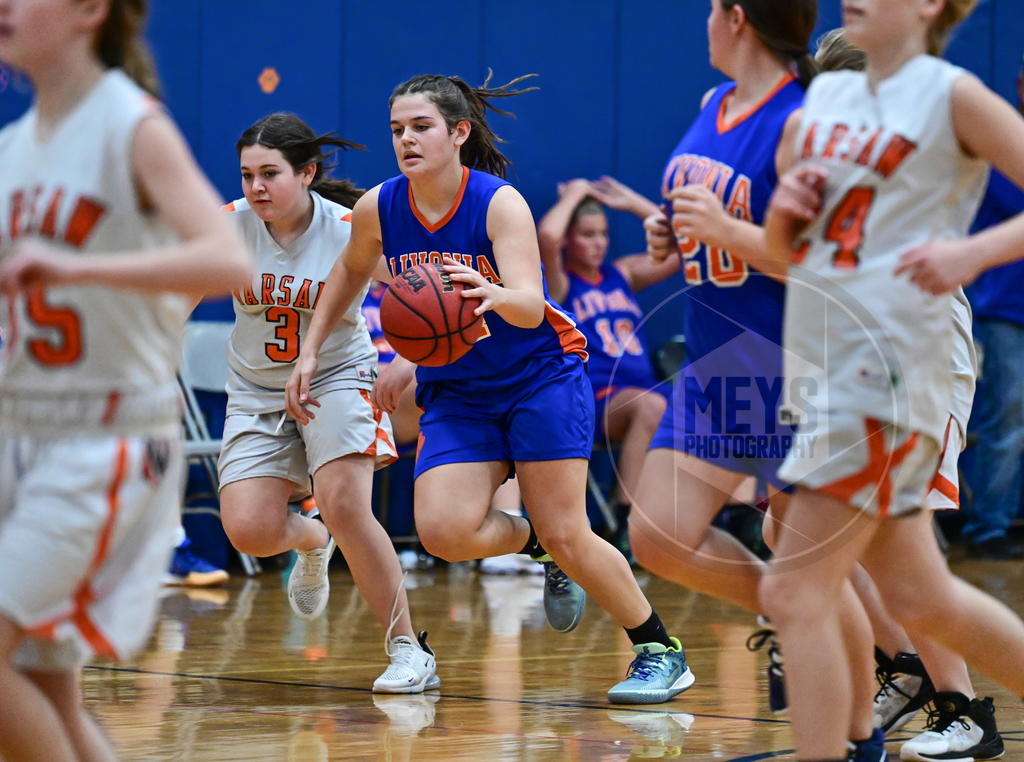 Reminder: 🏀 Girls Bouncin' Bullpups starts this Saturday! No pre-registration is required just bring the form and money to practice. If you have questions please email Coach Schuster at
kschuster@livoniacsd.org
.

Tuesday Night Wrap-up ❄️ Winter sport season has started! 🏀Girls Modified Basketball had their first games of the season against Haverling last night. The 7th grade girls played a great defensive game, however fell short to Haverling 20-16. The 8th grade team got off to a fast start in the 1st quarter and didn't look back. Livonia had an outstanding defensive effort by all players and finished with a final score of 54-5. Leading scorers ⛹️‍♀️ Molly Hitchcock- 22 points ⛹️‍♀️ Gwen Strom- 12 points,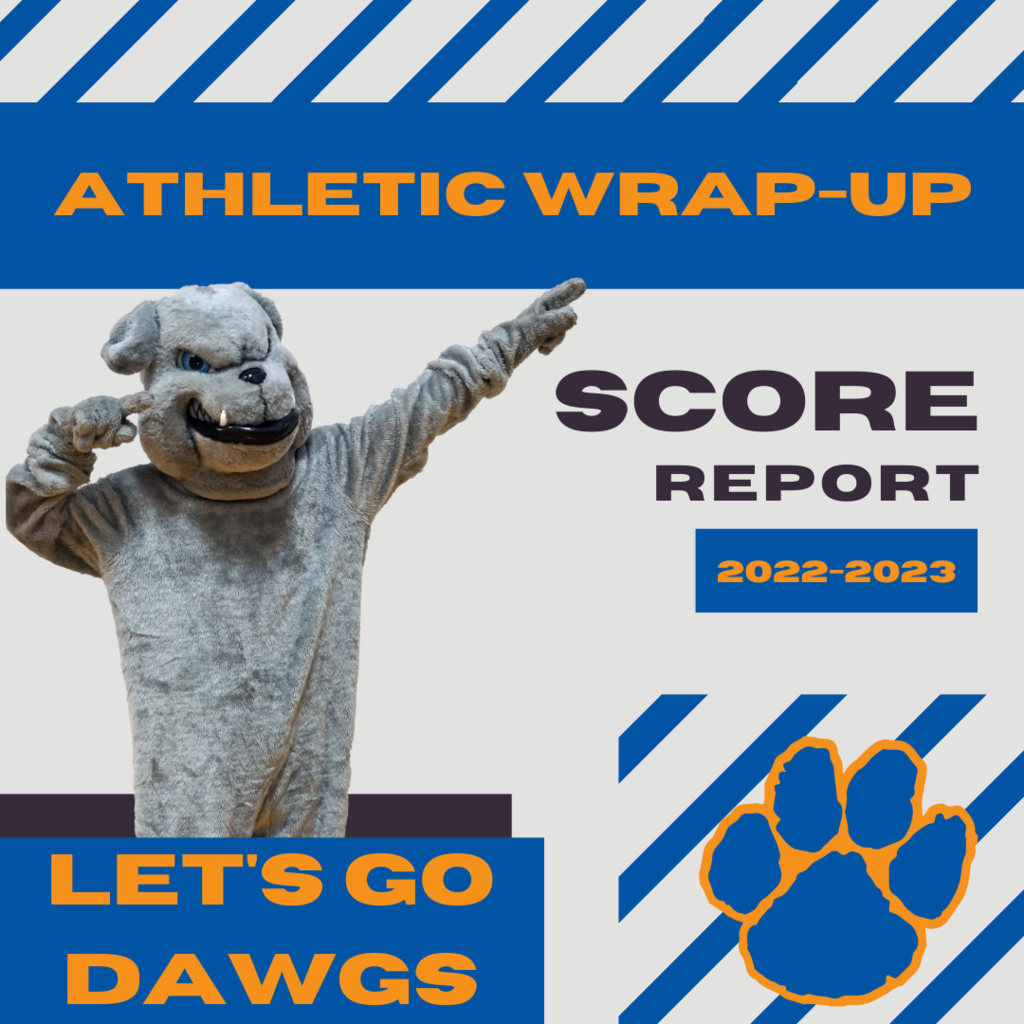 Reminder: JV and Varsity winter sports start November 14th - basketball, hockey, indoor track, boys swimming and diving, wrestling, ski, and cheer. Your student-athlete needs a current physical and to be registered to participate. Register -
https://livonia-ar.rschooltoday.com/
Contact Mark Kress at
mkress@livoniacsd.org
with questions.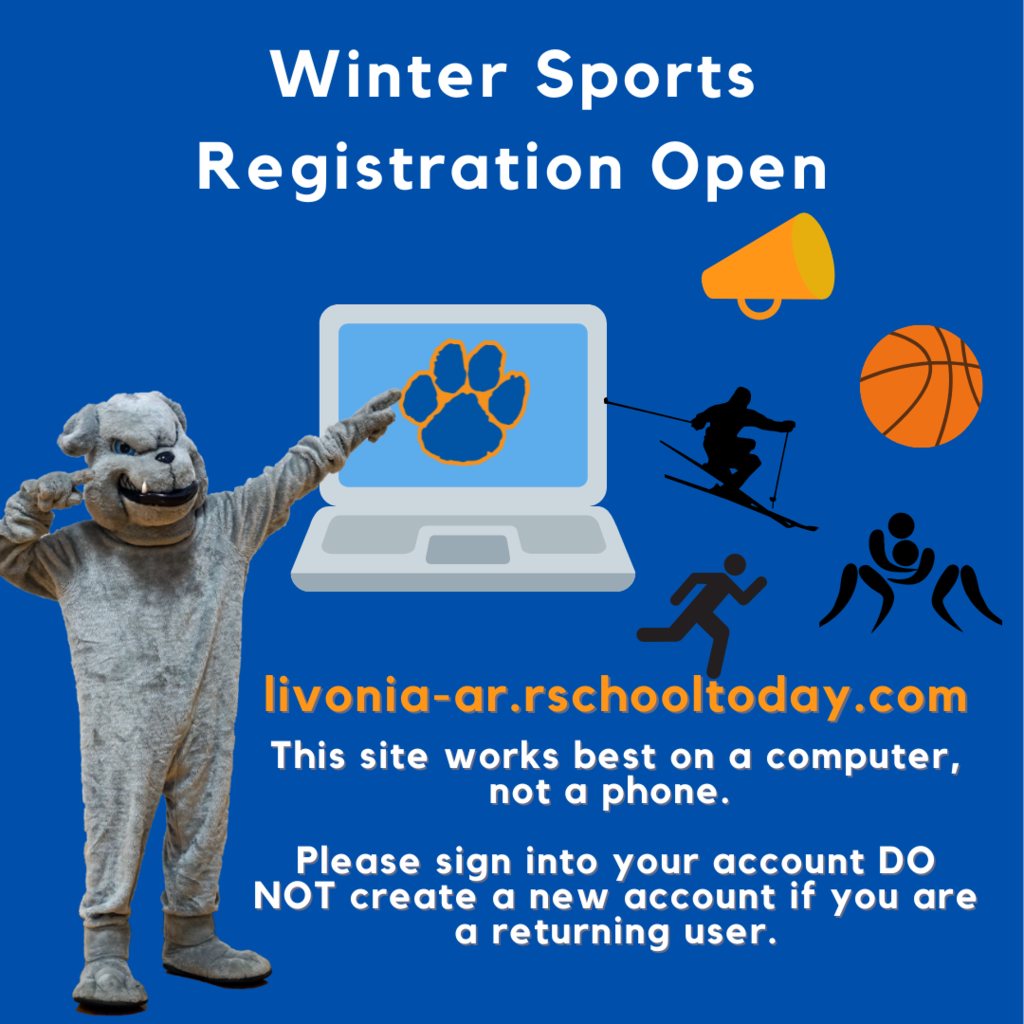 Weekend Wrap-up ⚽ The Livonia Boys Soccer team, despite a valiant effort, fell 2-0 on Saturday to Lewiston-Porter of Section VI in the NYS Class B quarterfinal round. Sophomore Brady O'Keefe was "Man of the Match", helping to limit an explosive Lancers offense to very few opportunities. The boys end the season as Section V Class B1 champs, Section V Class B champs, NYS Western Region Finalists, and an overall win-loss record of 18-2-1. 🏊‍♀️ Girls Swimming and Diving took second Friday night at Sectionals to Wellsville by 17 points, 391-374. Such an unbelievable performance by all the athletes, while even taking the lead late into the meet. First place finishes were: Lila M. in the 50 Free and the 100 Free, and the 200 Free Relay of Lila M, Anna N, Caris S, and Kiera M. Breaking the school record with her lead off in the 200 Free Relay, was Lila M. The new 50 Free record is 24.88!!! 🏃‍♀️ The Livonia Cross Country team ended their season at the Sectional Championship on Saturday morning. Top runners for the girls were Cami Rode, Ollie Turek, Carly Lang, Alyssa Healy, and Reagan Sykes. The boys team took 4th place overall and was led by Chris Coyle and Matt Mulvaney. They were followed by Ryan Bosch, Silas Meadows, Luke Lawton, Hunter Otis, and Myles Jarzyna. Great season Cross Country! 🏈 Football ended their season Friday vs Batavia 56-14 Owen Weterrings 7 carries for 101 yds and 1 td Maddox Olsen 1 td Kris Amadeo 5 carries for 47yds Alex Benitez 8 tackles