Fall Varsity, JV, and mod football registration is now open! (all other modified fall sports will open on August 28th) Fall sports - football, soccer, cross-country, cheer, girls' volleyball, girls' swimming Your student-athlete needs a current physical and to be registered in order to participate. Register -
https://livonia-ar.rschooltoday.com/
Contact Mark Kress at
mkress@livoniacsd.org
with questions or for more information.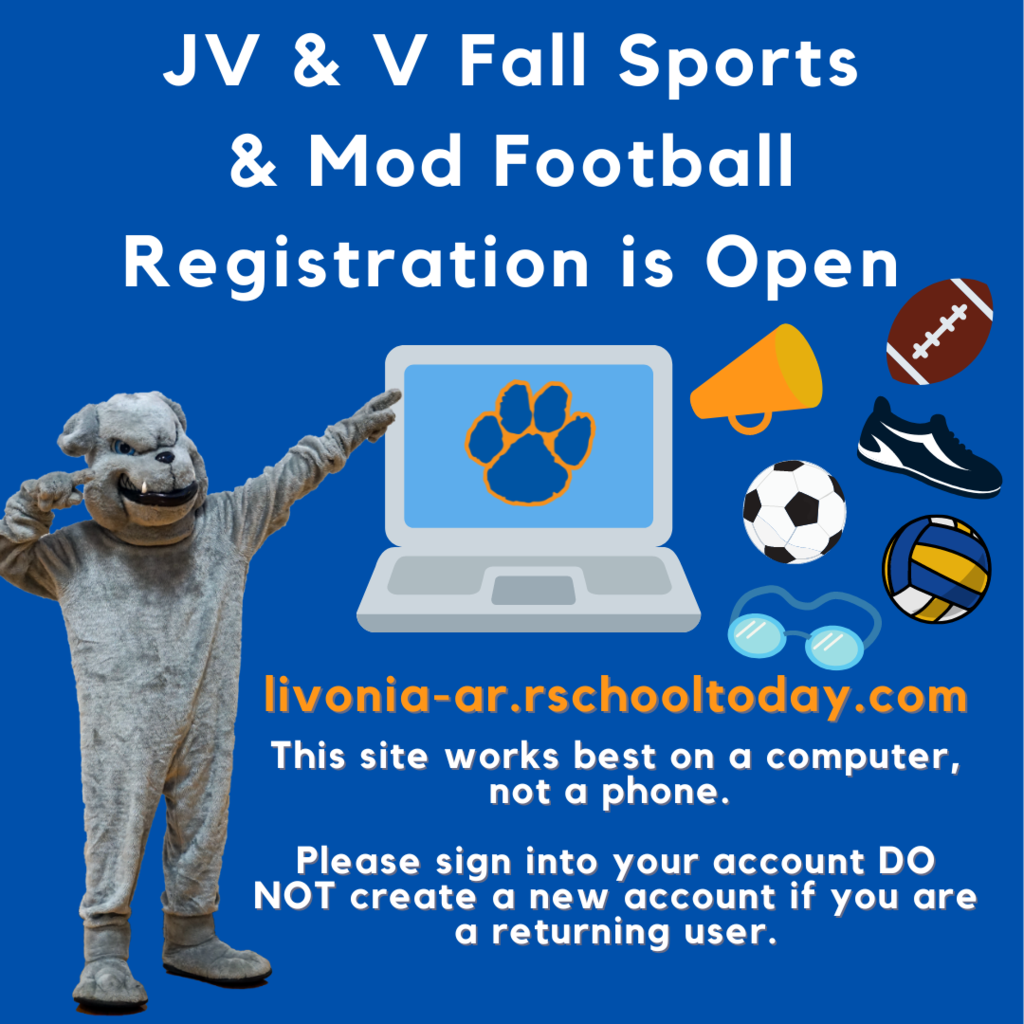 The Boys Soccer program hosted boys 3rd-8th grade for a summer soccer clinic. Campers learned about leadership, sportsmanship, and skill development. Games, prizes, and a pizza party rounded out the week. Thank you to all past and current JV and Varsity boys that attended!!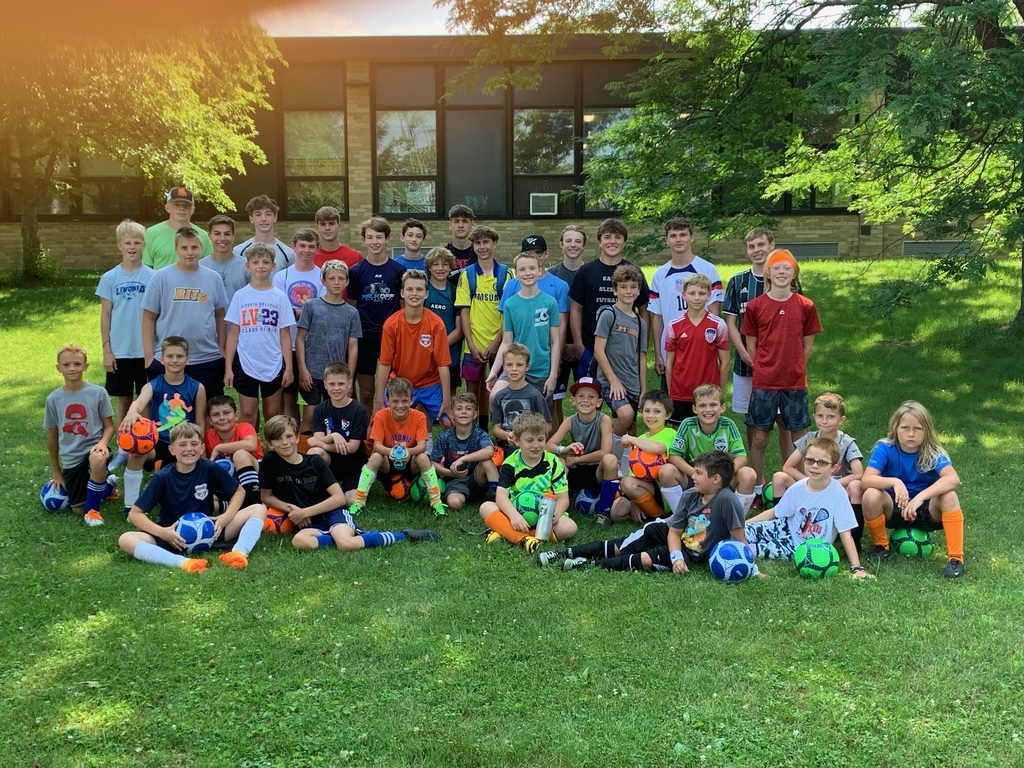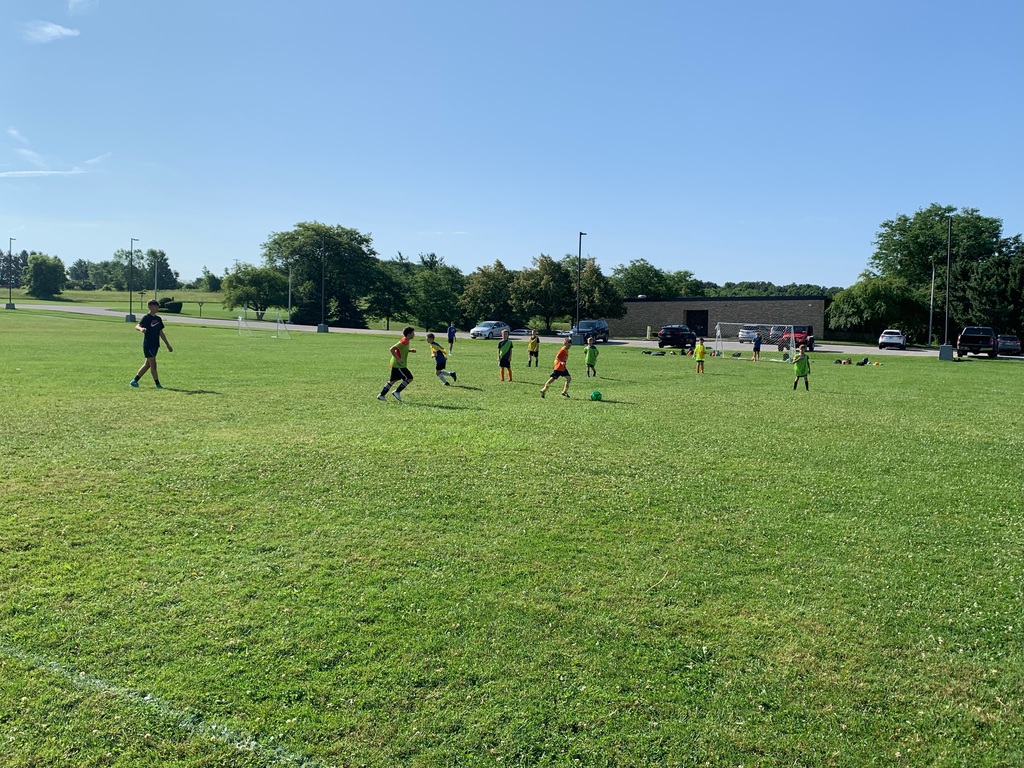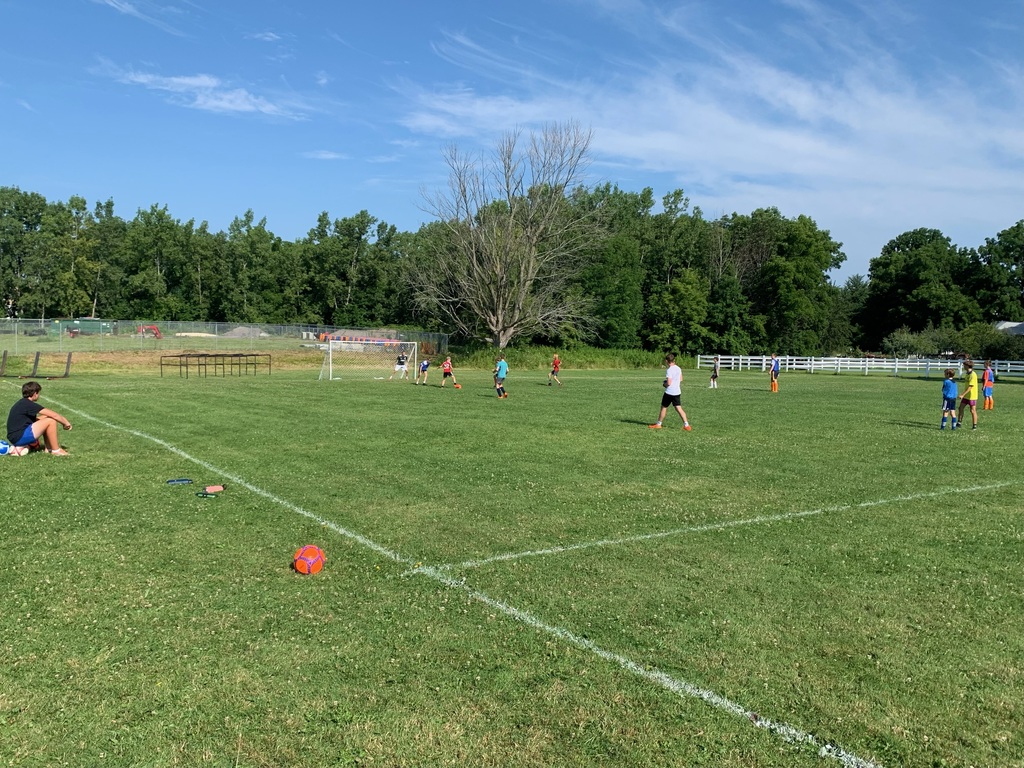 Learning on campus isn't the only thing happening for our Bulldogs this summer. Students aged 5-9 took part in a Junior Golf camp at Old Hickory Golf Club this week. Campers learned the principles of golf, putting, chipping, and driving. Participants received a sleeve of custom Bulldog golf balls, prizes, snacks, and a pizza party. The next camp is for ages 10-14 on July 24-26th.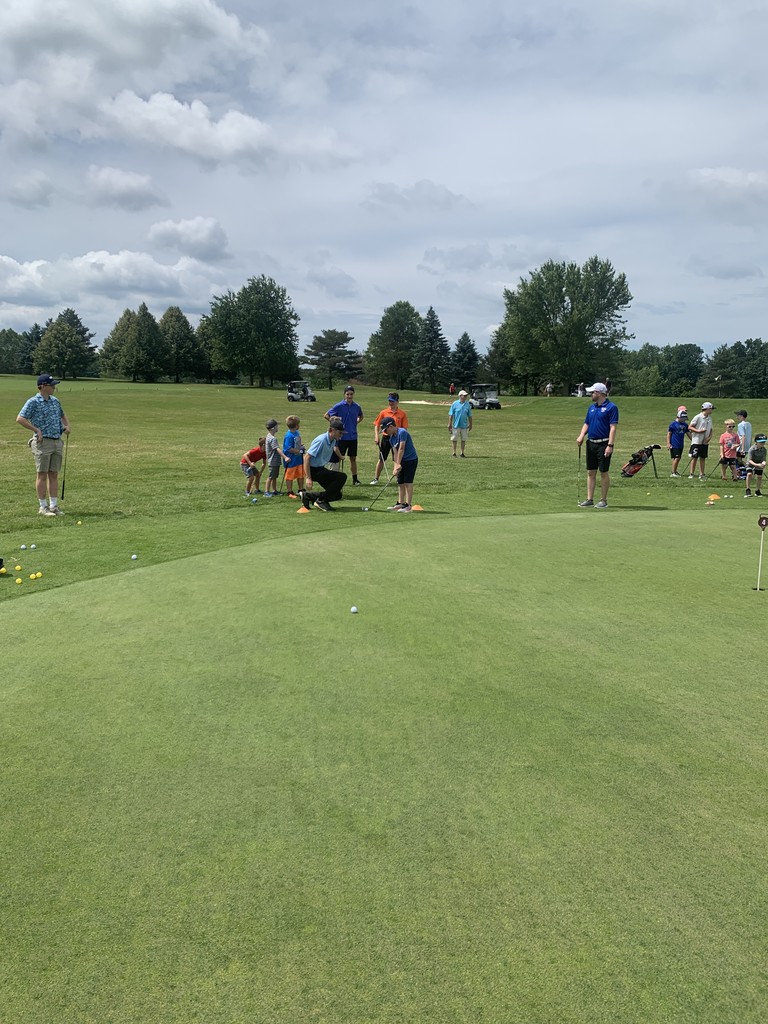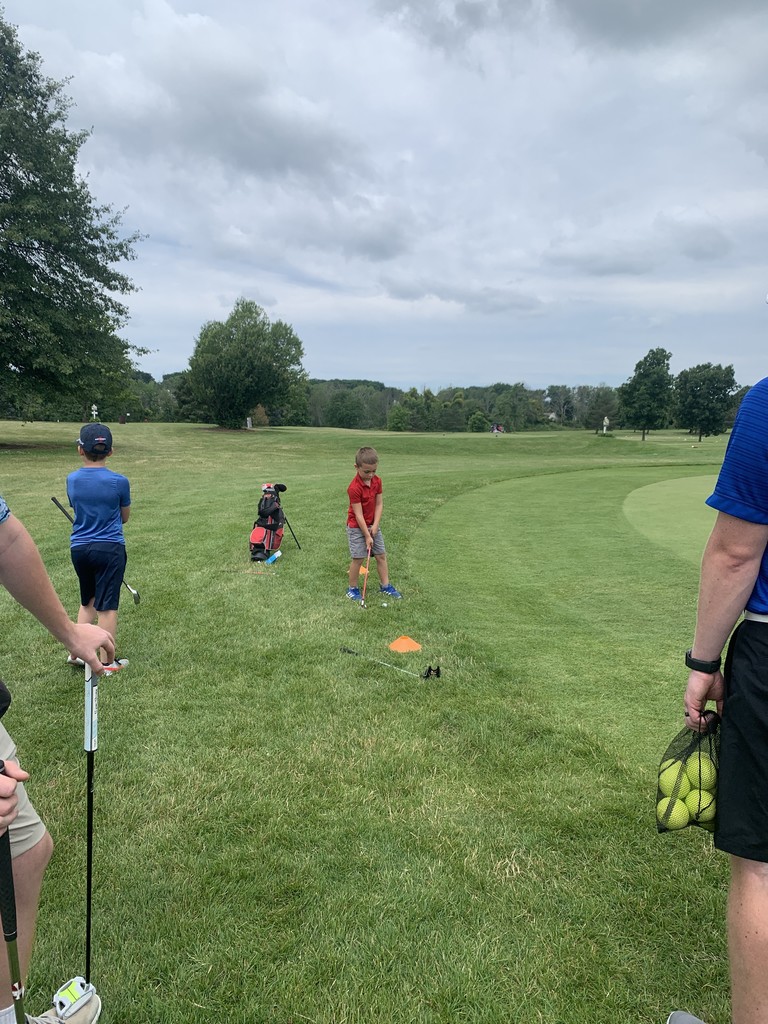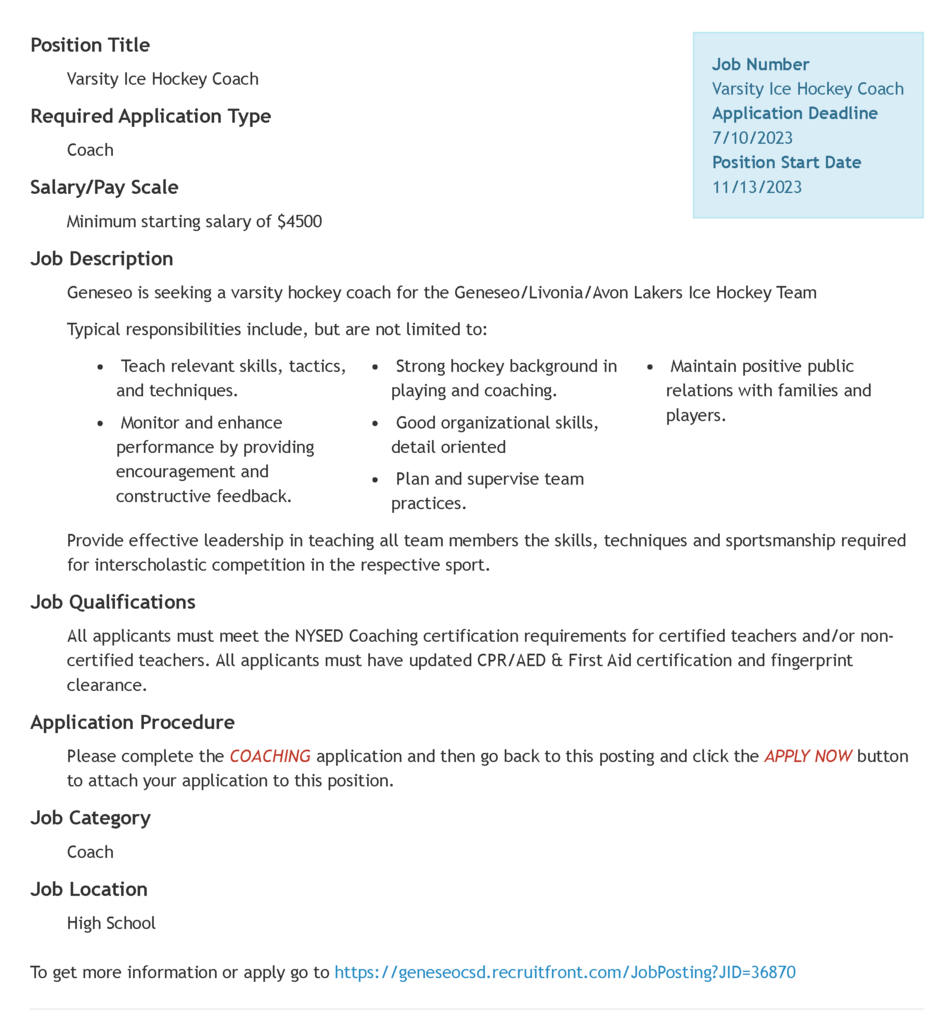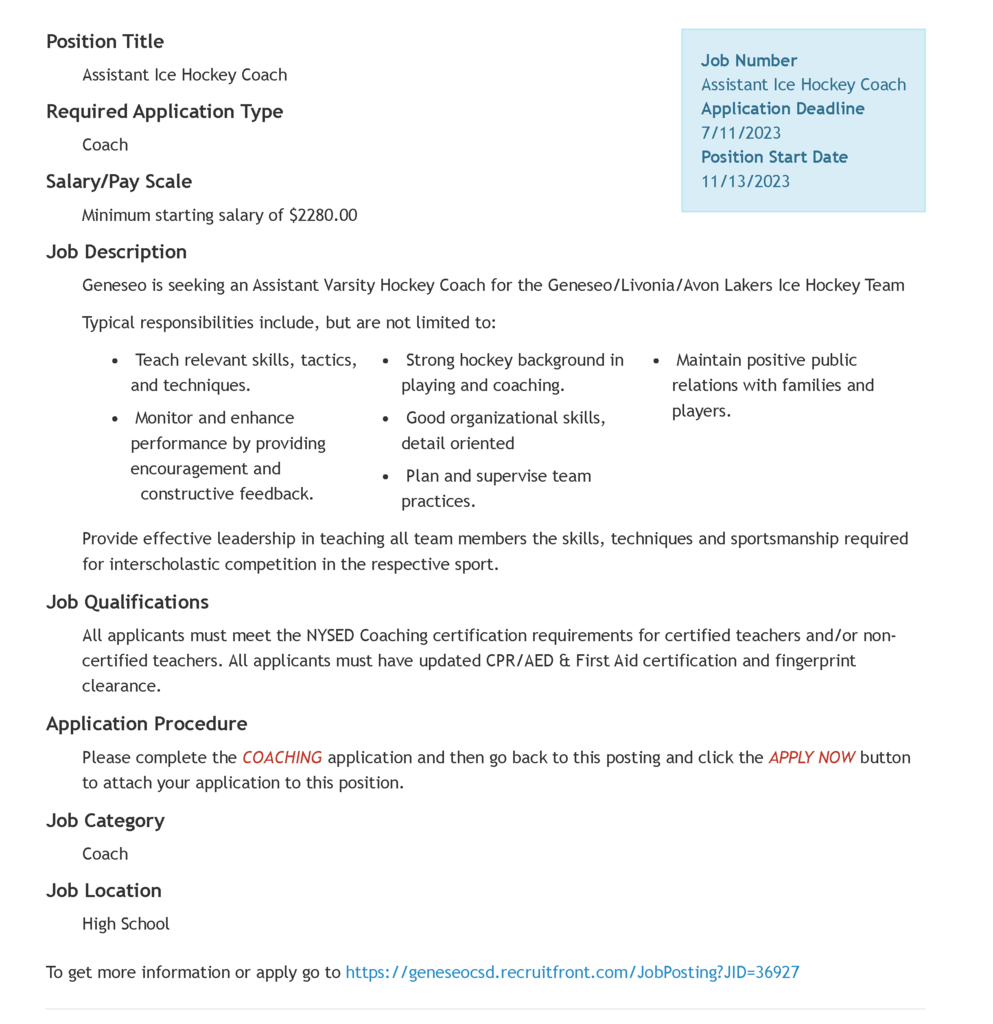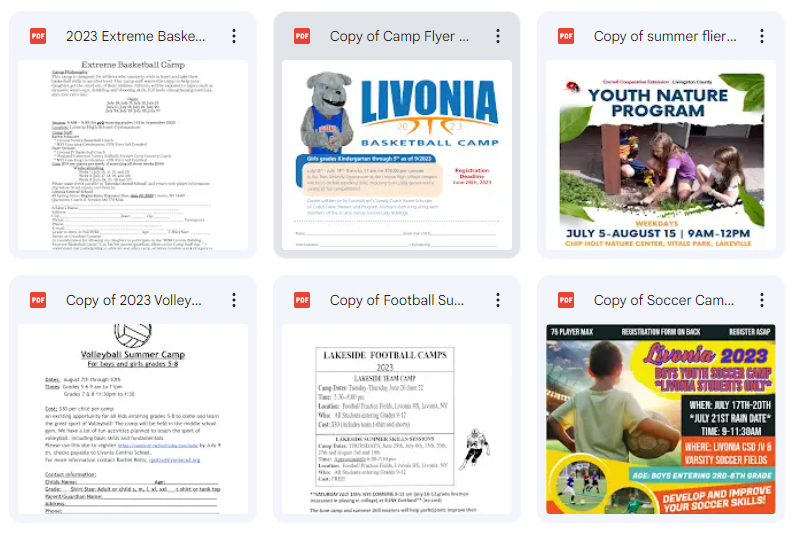 Sectional Action today! Brick, Silas, and Emily are heading to Track and Field State Qualifiers in Batavia! Photos courtesy Meys Photography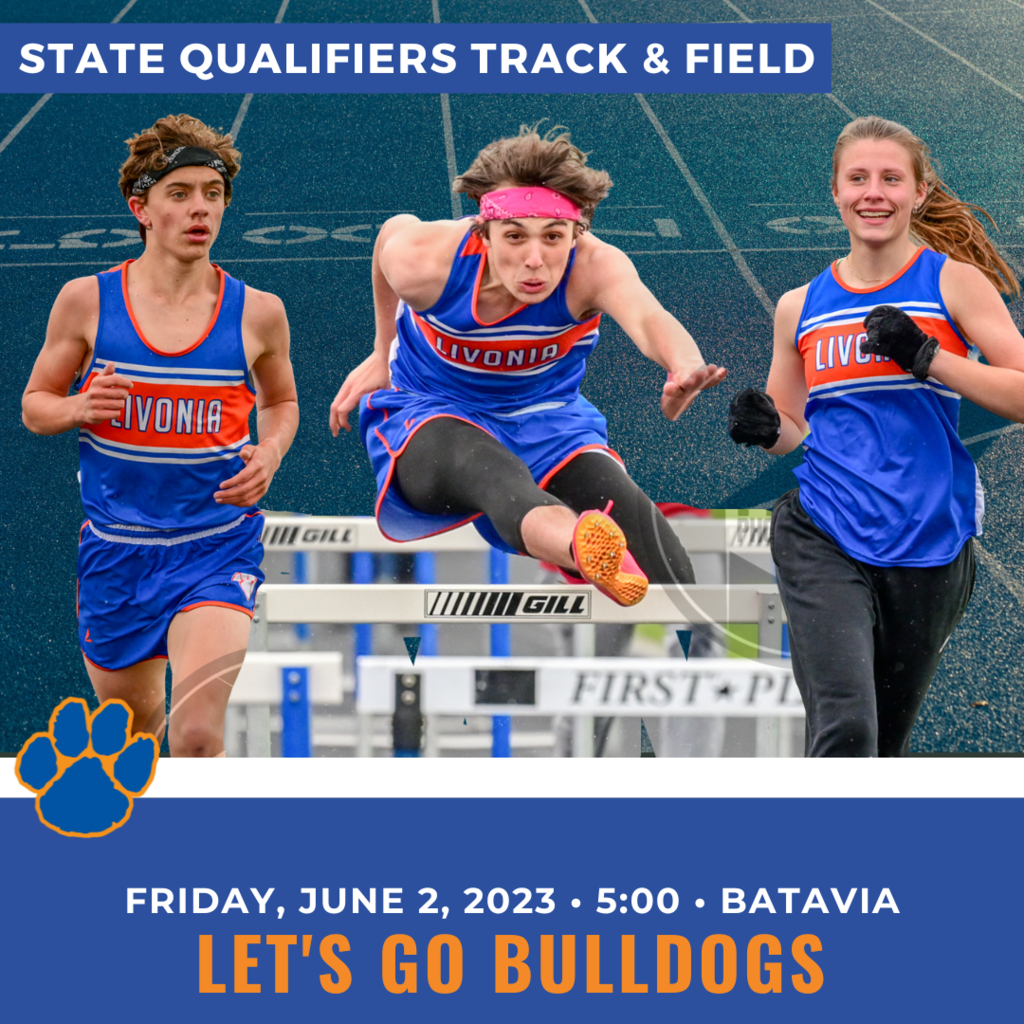 Wednesday Night Wrap-up 🎾 Varsity Tennis Coach John Lacitignola was named Coach of the Year! 🎾 The modified tennis team concluded their season with a doubles only match against Dansville. Every Livonia competitor got a victory. Congratulations go out to Leah Whittel, Caris Sicker, Carter Breu, Hayden Dockstader, Audrey DeBolt, Olivia Smith, Alex Smith, Eddie Gates, Jerry Guetti, Gianna Brown, Sydney Kolodziej, Addy Palmeri, and Loralynn Averill. It was a glorious way to end the season. Photos courtesy Faith Gates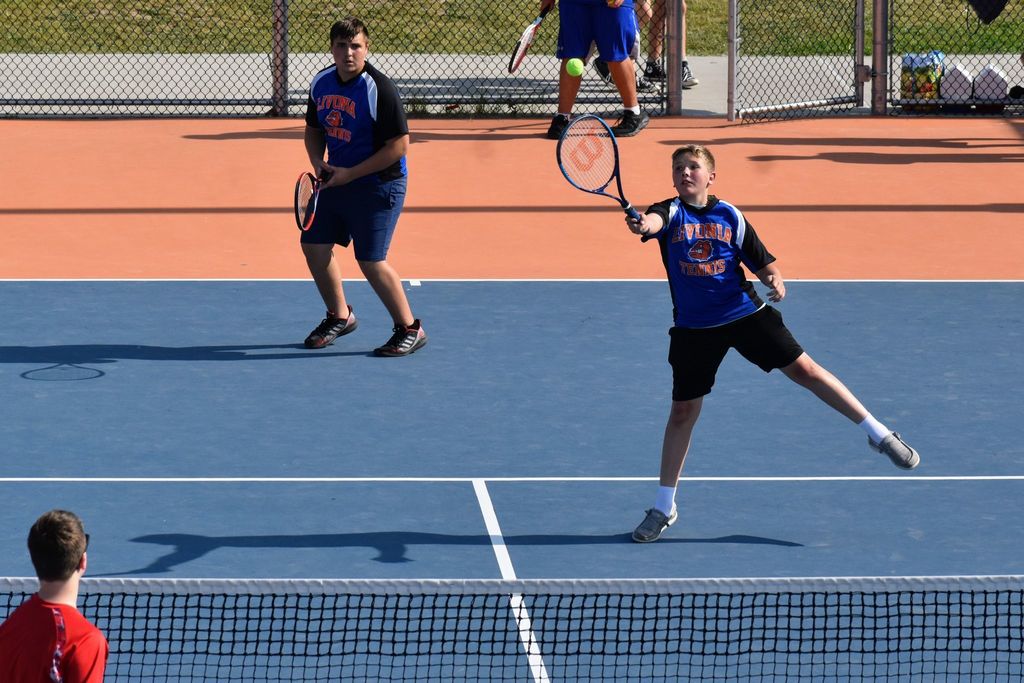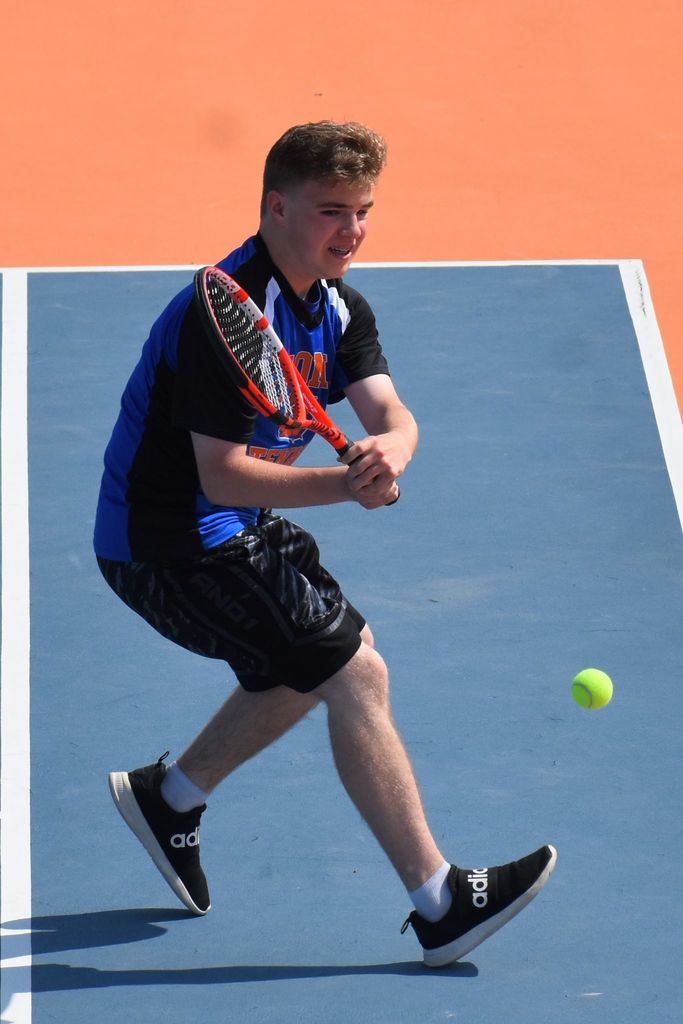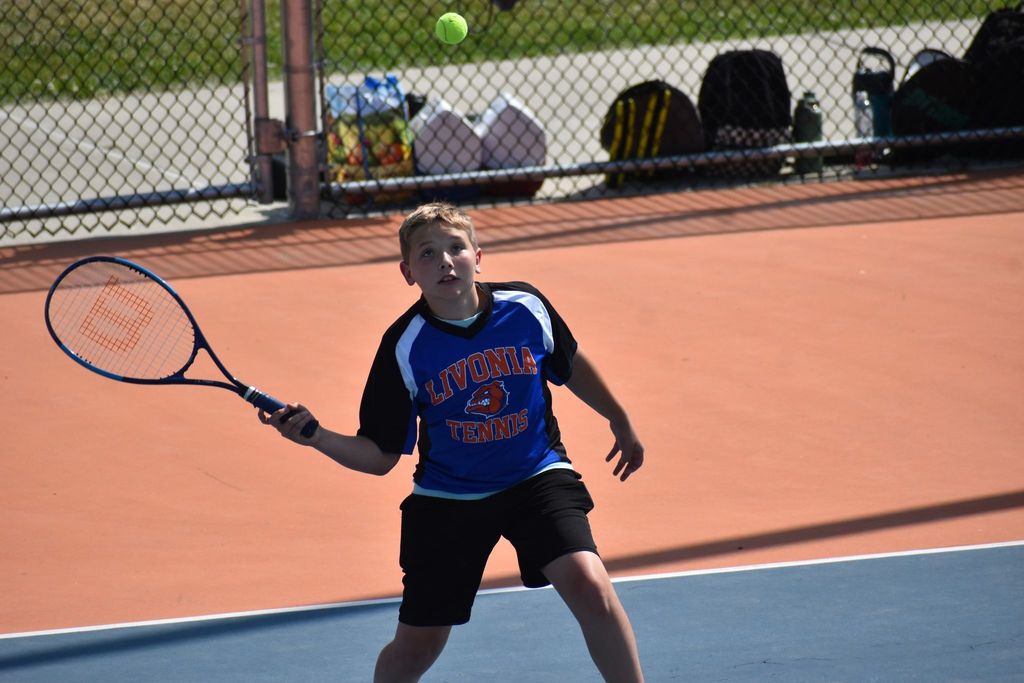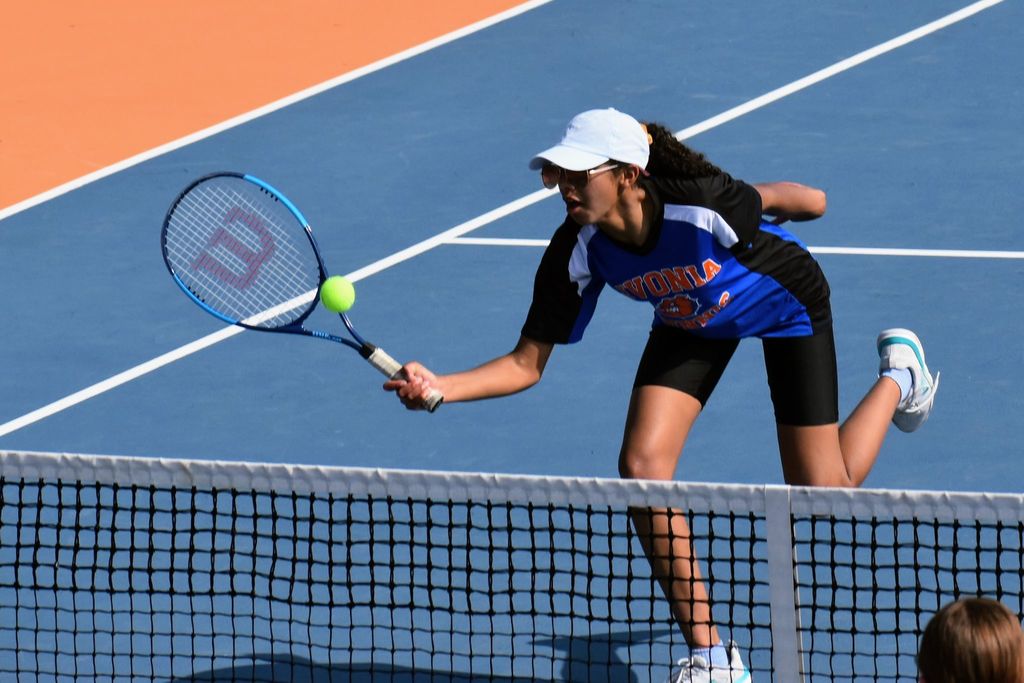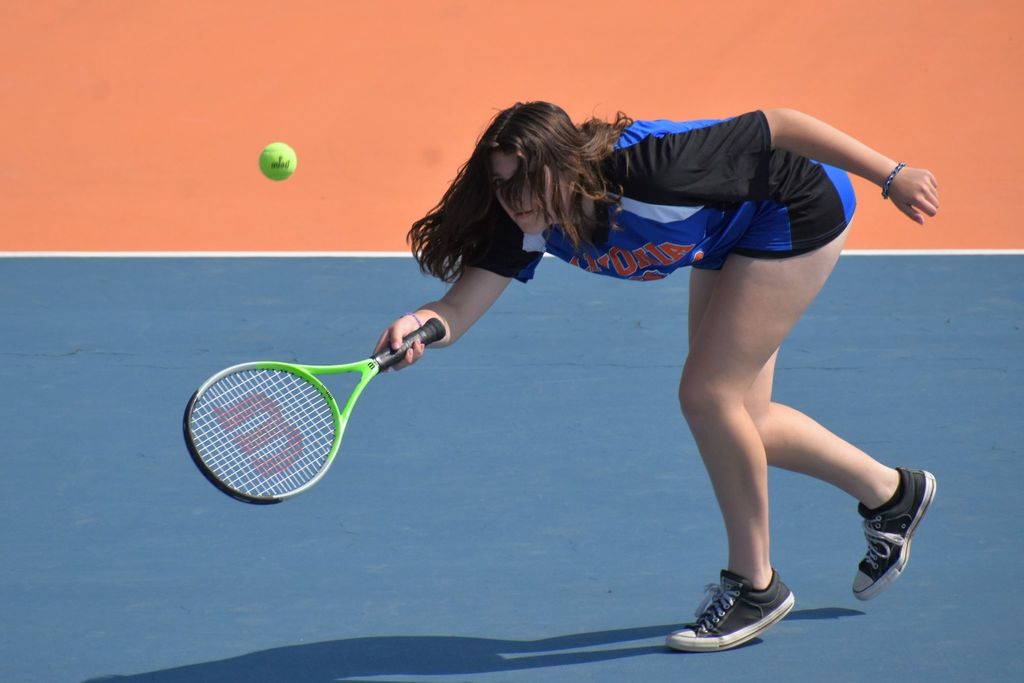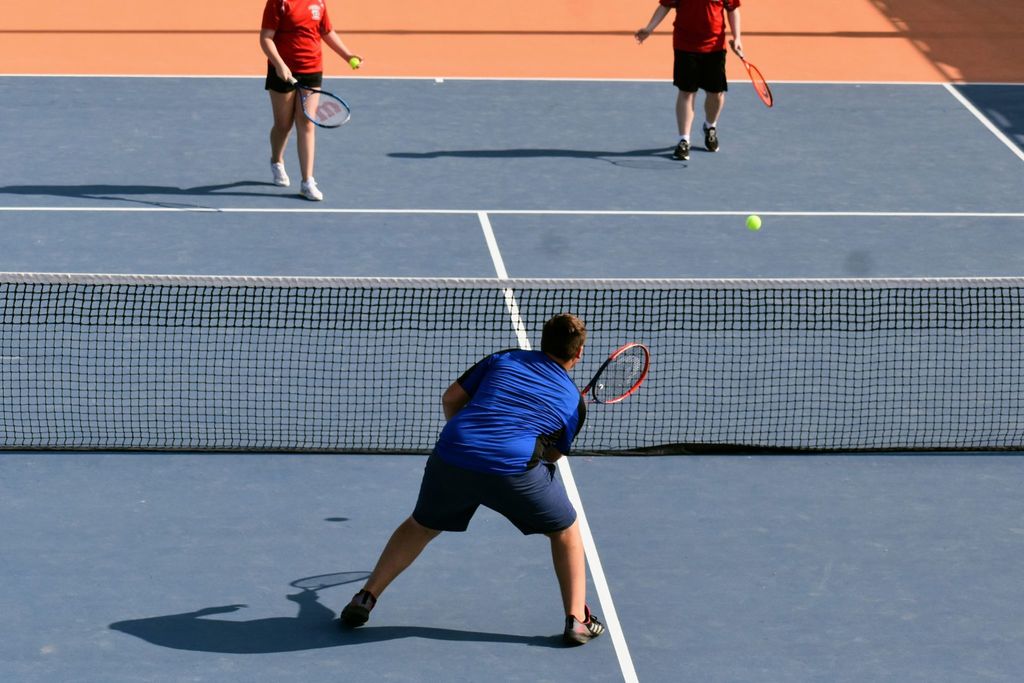 Sectional Action today! The golf team will be heading to Locust Hill Country Club to compete in the Class A Finals vs Pittsford Mendon. Will this be Livonia's first Class A block if the team wins?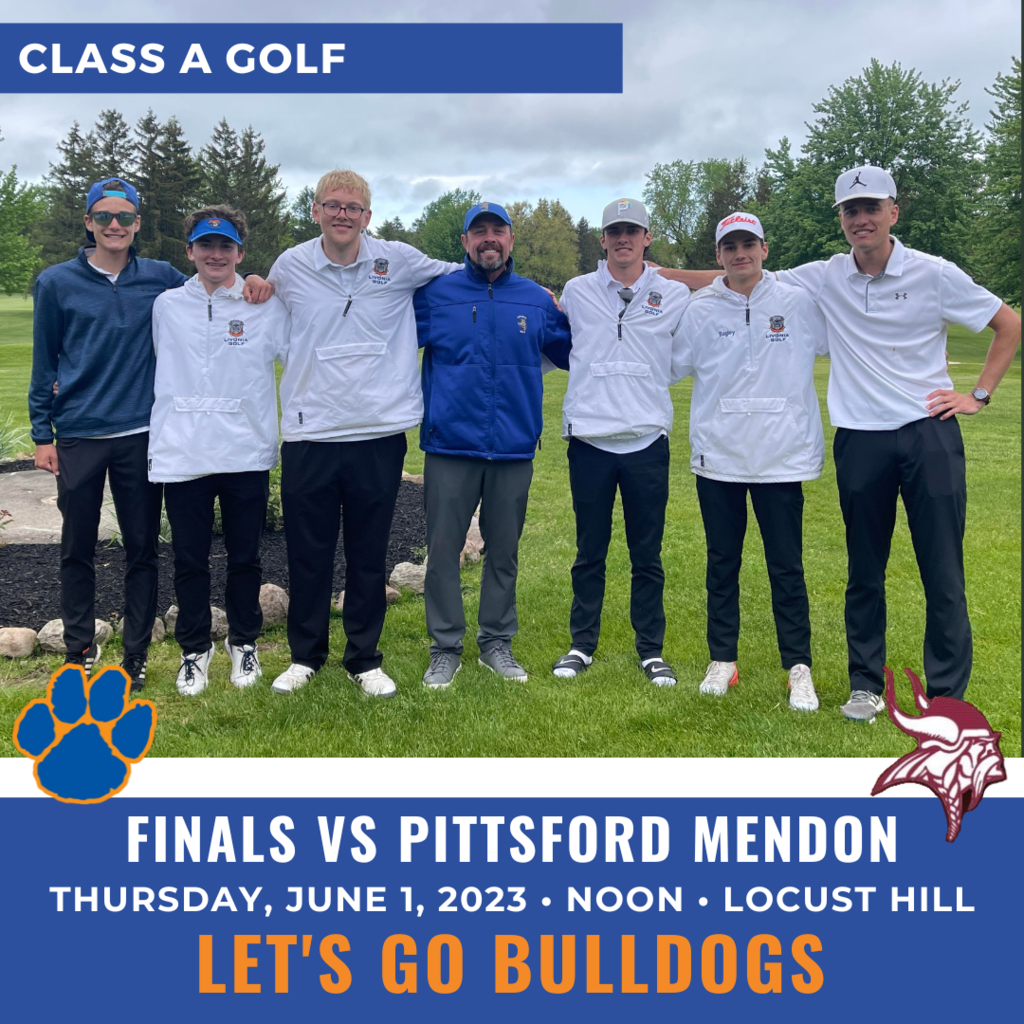 Weekend Wrap-up 🏃‍♂️The Livonia Track Team competed at the B1 sectionals meet in Batavia on Friday. Top performers for the Bulldogs were Brick Sass taking 4th in the 110 Hurdles. Silas Meadows finished 6th in the 3000m steeplechase. Kallen Miller placed 5th in the pole vault. Emily Foley placed 2nd in the girls pole vault. The Bulldogs will have a small group advancing to state Qs Friday, June 2nd. 🥍 The girls modified lacrosse team ended their season Friday against Pal-Mac in a close game losing 10-6. Grace Kaufmann and Ali Fowler both had two goals. Lydia Kashorek and Taryn Rossborough both had one. Laine Swarts had 8 saves.


Thursday Night Wrap-up 🎾 The 2023 season sadly ended for the tennis team with a 2-3 loss to Wayne Central in the sectional championship match. The loss dropped the squad's record to 15-1 in a heartbreaking fashion. Yesterday's match was very exciting as the team rallied back behind the efforts of Charlie Roberts at 2nd singles and Mary Kwak who rallied back for a win at 3rd singles after being down a set. All eyes were on first doubles as they battled to a disappointing loss 5-7 in the third set. Despite the loss, we are very proud of the season we had AND look forward to winning a BLOCK of wood next season. We'd like to thank Mark Kress and Cathy Schubert for all the help they gave us. GO BULLDOGS!

Sectional Action Today! The tennis team will play Wayne Central today at Bloomfield at 4:30 for the Section V B1 Championship!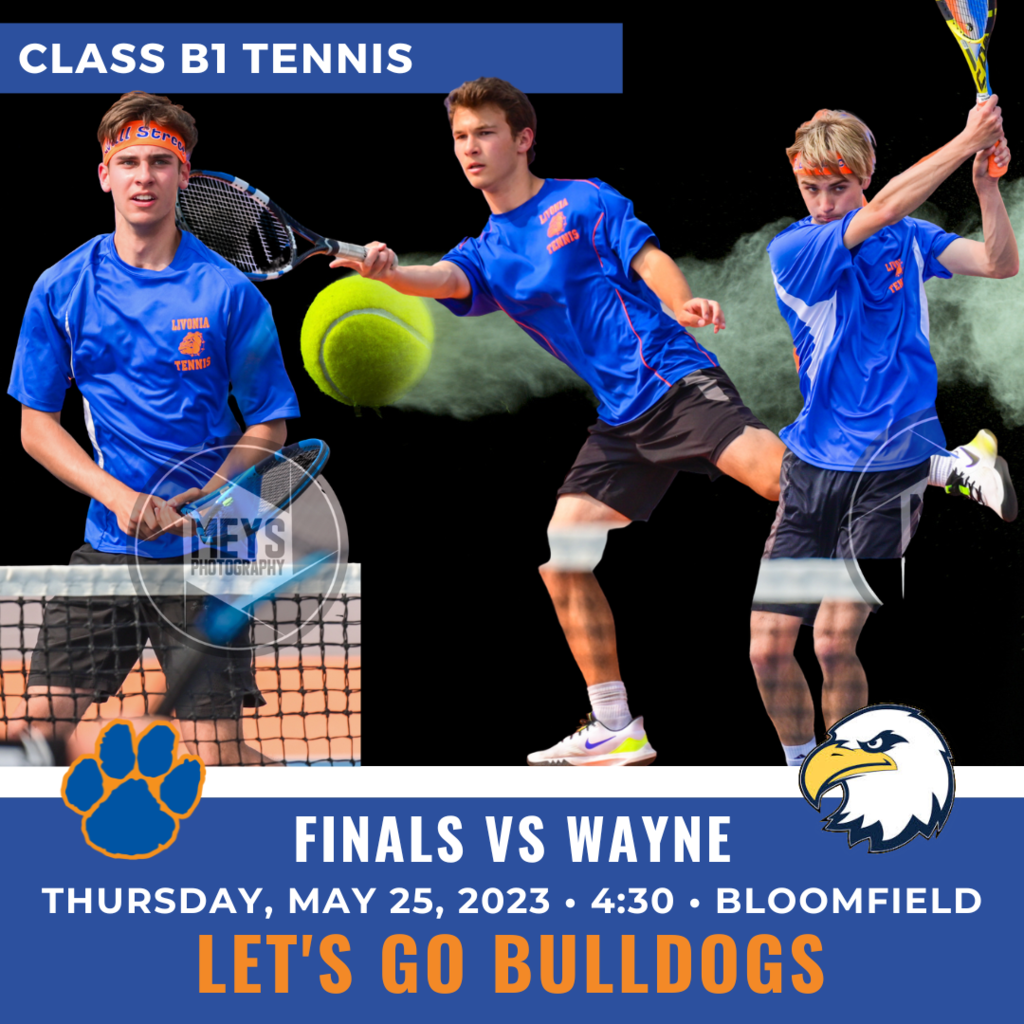 Wednesday Night Wrap Up 🏌️‍♂️ Livonia Varsity Golf Team is headed to the Section V Class A Championships at Locust Hill County Club on Tuesday! The team beat Wayne in Semis yesterday at Ontario Country Club with an 18-hole score of 428-485. Medalist honors to Tommy Keysa with an impressive 81. 🎾 The varsity Tennis team will play Wayne Central today at Bloomfield for the section V B1 championship! The Bulldogs defeated Geneva yesterday in Semis in a very solid effort. Charlie Roberts at 2nd singles was the winner with a 6-2, 6-1 victory while Mary Kwak at 3rd singles won her match 6-0, 6-0. Both doubles teams were also winners as the team won an overall 4-1 match! GO BULLDOGS!!! 🎾 The modified tennis team played a tremendous match on Wednesday against Wayland-Cohocton. Caris Sicker, Abel Kingston, Helio Quintana and Audrey DeBolt won singles matches. Winning at doubles for the Bulldogs were the teams of Paolo Quintana / Carter Breu, Derek and Morgan Fisher and Paolo Quintana/ Eddie Gates. All of the Bulldogs played a great match. Varsity baseball lost to PalMac in Semis 5-4. Palmyra scored the go ahead run in the bottom of the 4th on a passed ball to take a deciding 5-4 lead. Livonia opened the scoring in the 3rd after a Luke Fasso triple, Jack Kearney would single him home with two outs to take a 1-0 lead. Palmac would answer in the bottom of the 3rd. After a Noah Brooks triple and a groundout, the Raiders would tie the game at 1-1. Playing the infield in, Caleb Carr would hit a grounder that would elude the Livonia defender sending in 2 runs to make the score 3-1. Livonia would respond with 3 in the 4th Brady O'keefe would score on a passed ball to make it 3-2. Zack Williamson then would single in Tommy Stewart to tie the game at 3-3. Conner Benitez would then drive in Aidan O'keefe to put the Bulldogs ahead 4-3. Palmyra would take the lead for good with 2 in the bottom of the 4th. With 2 outs another Livonia miscue would tie the game at 4-4. A passed ball with a runner on third would put the Raiders up 5-4. Livonia threatened in the 6th, with two outs Aidan O'Keefe would triple but was stranded at third. Conner Benitez pitched 5 2/3 innings striking out 11 and allowing 5 hits. Conner Benitez had 2 hits. The Bulldogs finish 14-7 Golf photos courtesy Judy Keysa Mod Tennis photos courtesy Faith Gates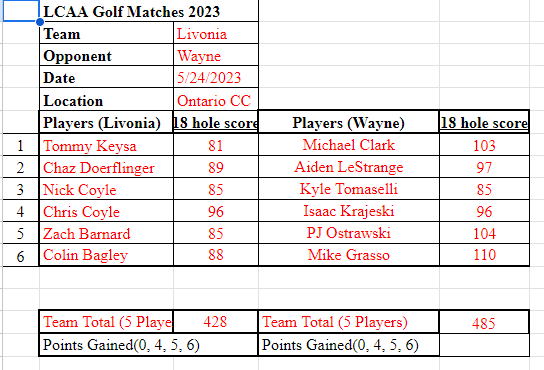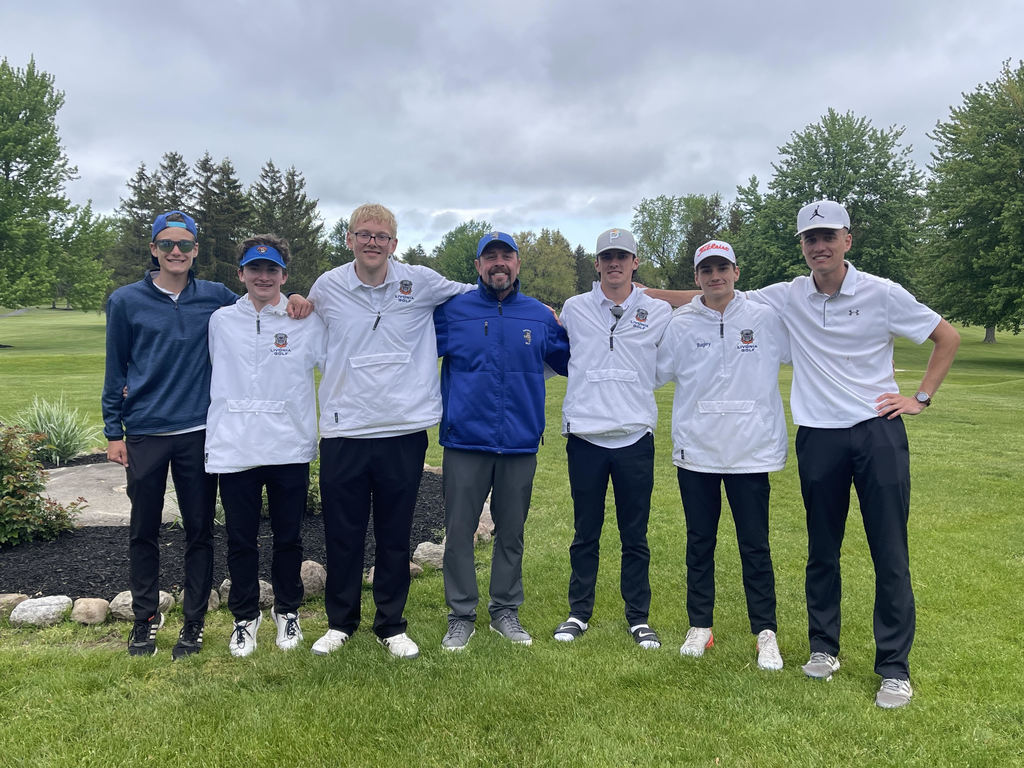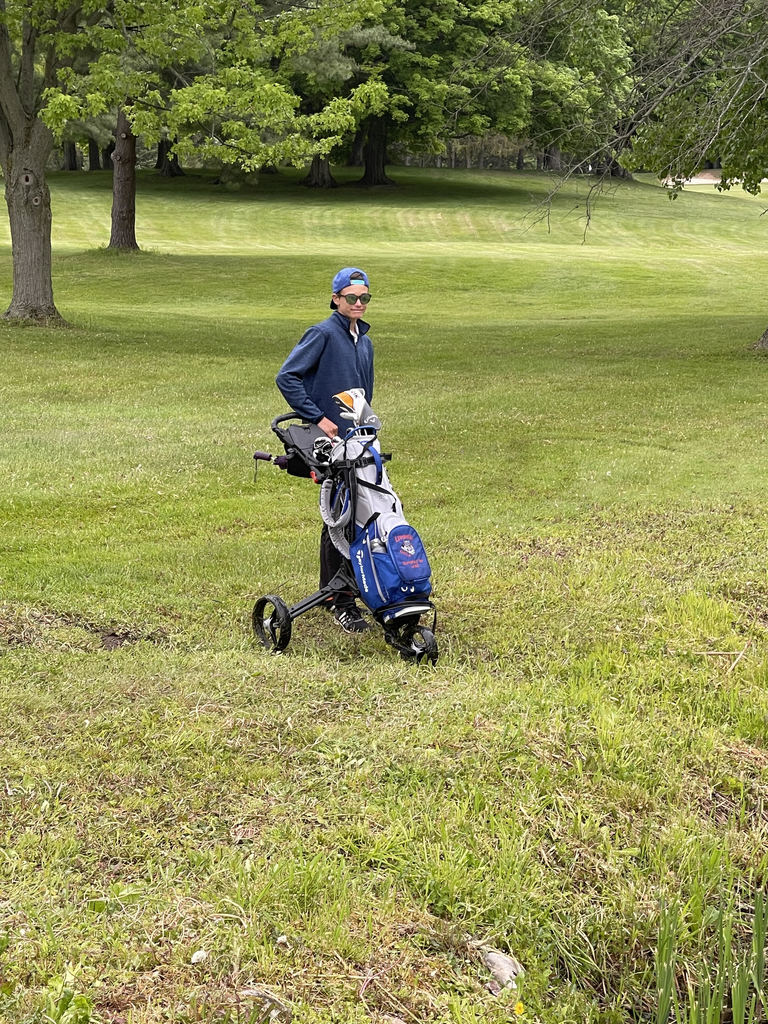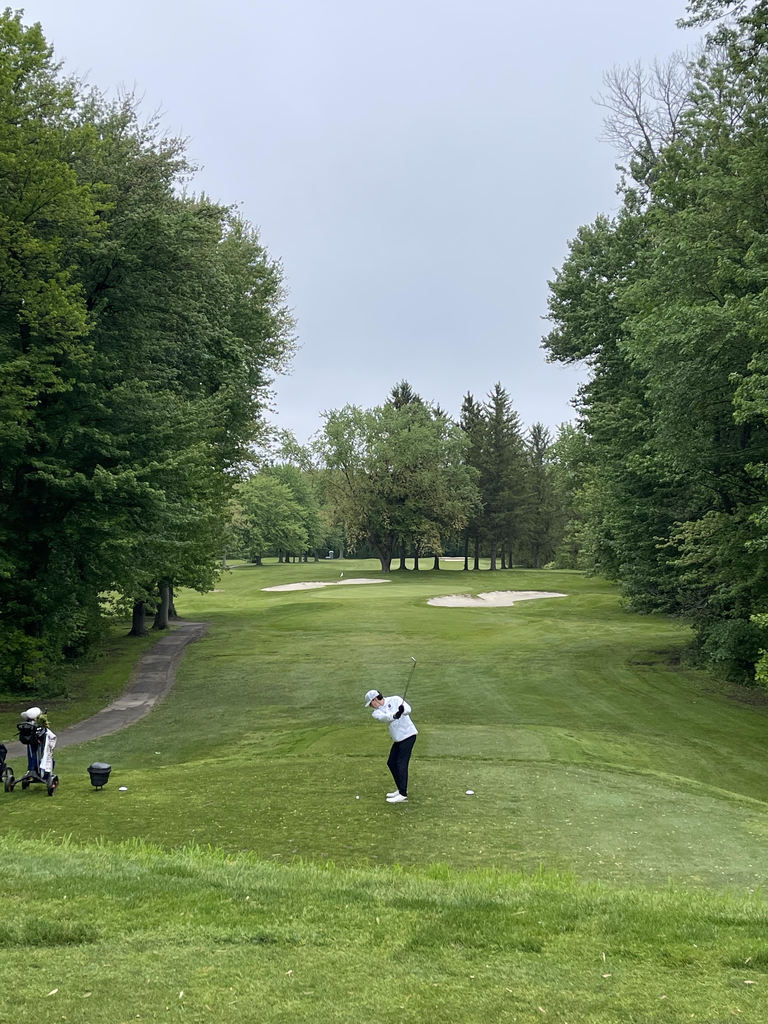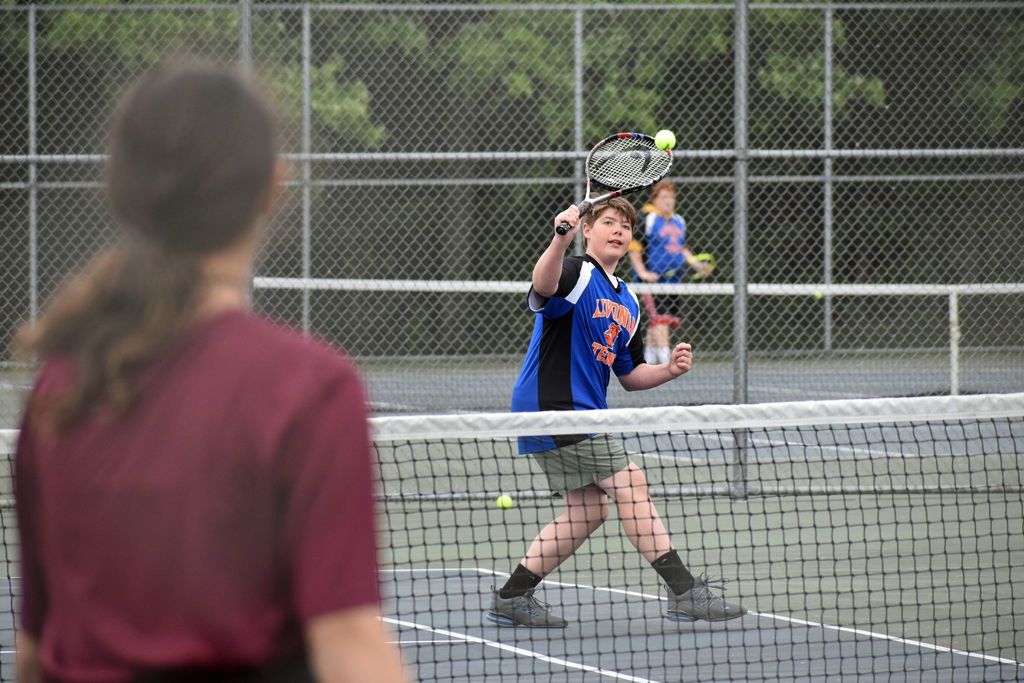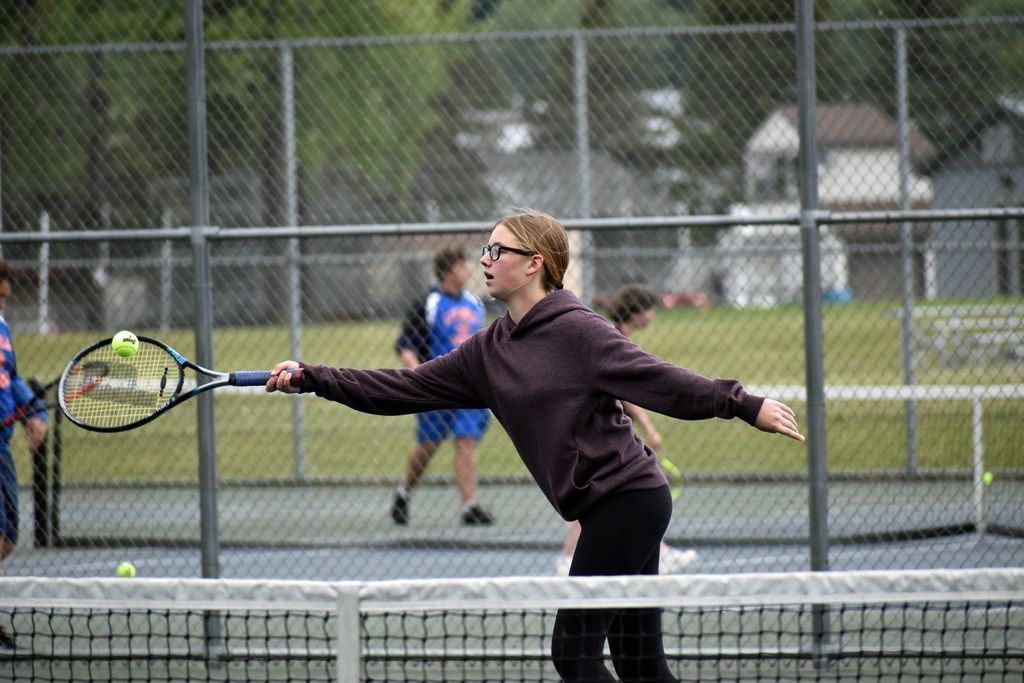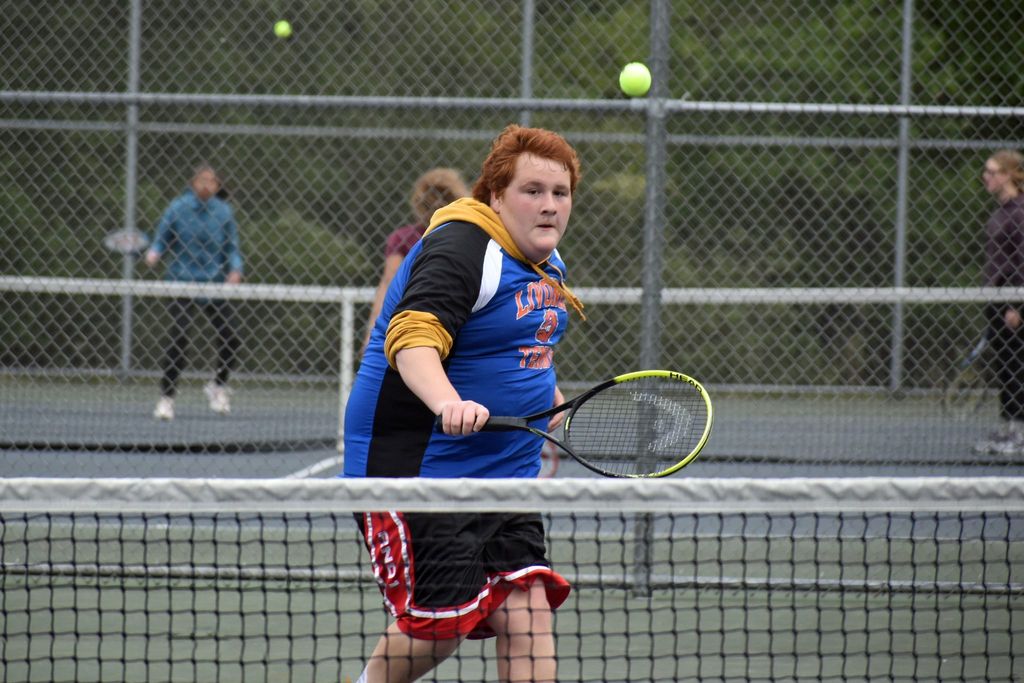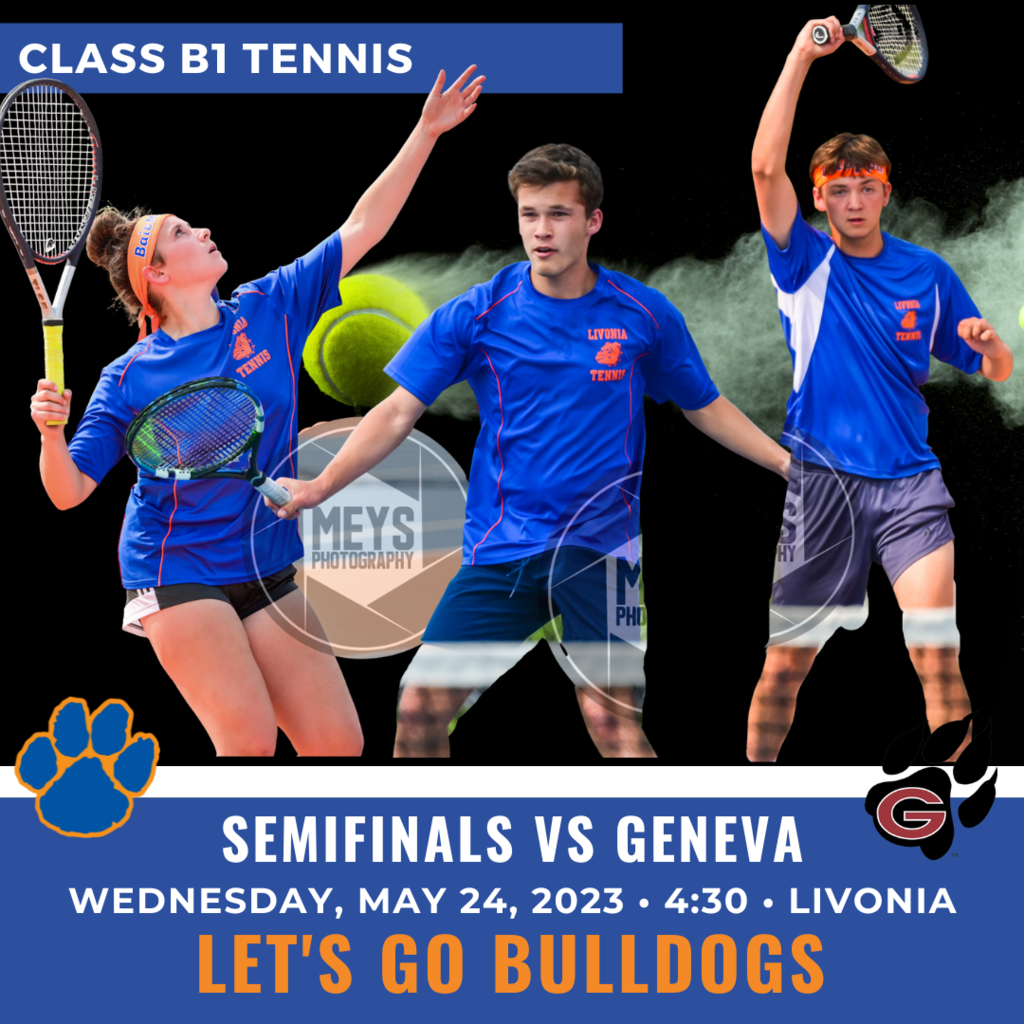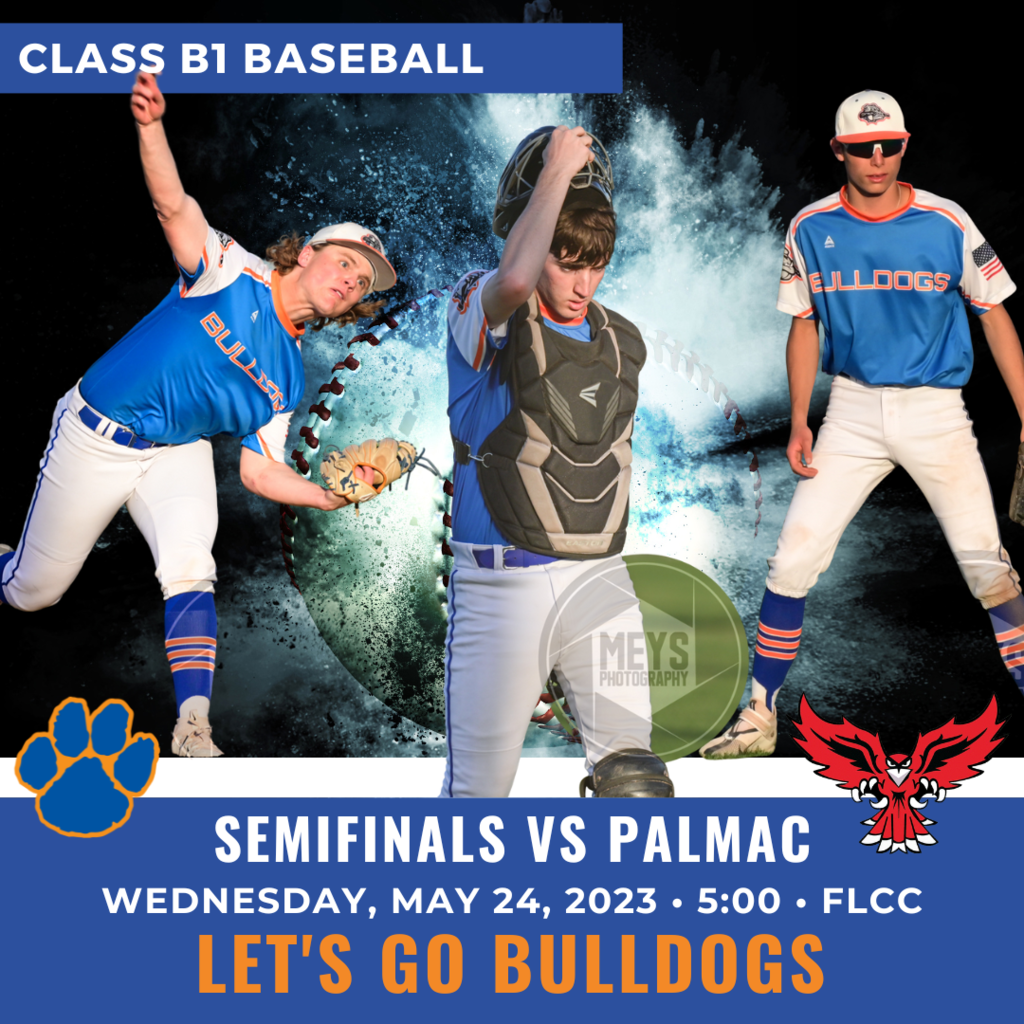 Tuesday Night Wrap up 🎾 The varsity tennis team outlasted HFL in the first round of sectionals with a 3-2 victory. Gavin Woolston won at 1st singles 6-3, 6-3. The doubles tandems were both victorious with number one winning 6-2, 6-2 and number two winning 6-3 and 7-5 in a come-from-behind masterpiece! The team will play match two at 4pm today! GO BULLDOGS! 🥍 The Livonia/Avon girls lacrosse team lost a tough battle to Geneva last night with a final score of 19-14. Taking the draws for the Lady Lakers was senior Lila Meyers, who had a single-game career high of 7 draw controls. Lila was supported on the circle by teammates Megan Carr (4dc) and Maddie Whitford (3dc). At halftime, the Lakers were down by four goals with a score of 10-6 in Geneva's favor. Despite a 9-goal differential in the second half, the Lakers did not let up and continued to put up a fight. The team was able to pick up momentum and close the gap to a 5 goal differential by the end of the game by scoring 5 goals in the last 7 minutes of play, with only allowing Geneva one goal in for the remainder of the game. Scoring for the Lady Lakers was Lily Rowe (4g), Maddie Whitford (4g), Maryn Gammon (2g), Megan Carr (2g) Sidney Clickner (1g) and Lila Meyers (1g). Meyers and Gammon also contributed in the attacking end with 1 assist each. Defensively, Maddie Whitford led the team with 5 ground balls for the duration of the game. Sidney Clickner and Megan Carr also contributed to ground ball possession with 2 ground balls each. In goal for the Lakers was senior Mia Martucio, making 12 saves with 50 minutes of play. Despite the loss, the Lakers are proud of the growth that was made this season, as well as having the most regular season wins since 2017. To the Lakers class of 2023, the coaching staff applauds you for the tremendous leadership you exhibited on and off the field. Cami, Lila, Maddy, Maryn and Mia you will be so missed next season - good luck with the next chapter of your lives. The Lakers and their coaching staff would like to thank the parents of the Livonia/Avon Lakers lacrosse program, the Livonia/Avon communities, as well from the Livingston Lacrosse Club Lakers for all of the endless support that they have gotten this season. The kind words of encouragement, every conversation, and positive interaction did not go unnoticed! Game Stats: Maryn Gammon - 2g, 1a, 1gb, 1cto Maddie Whitford - 4g, 3dc, 5gb, 2cto Lila Meyers - 1g, 1a, 7dc, 2cto Megan Carr - 2g, 4dc, 2gb Lily Rowe - 4g, 1gb Sidney Clickner - 1g, 2gb Eliza Gillespie - 1gb, 1cto Caity Haugh - 1cto Kearstin Skelly - 1gb Cami Rode - 1gb Emma Weterrings - 1gb Gabby Peri - 1gb 🥍Boys Lacrosse lost to Geneva 11-6 in a Sect V Quarterfinal game - There were two ties in the first half, but with 0:12 seconds in the half, Ryan Brown (2g-3a) scored the go-ahead goal for the Panthers and they held on to the lead for the rest of the game. Scoring for the Lakers were Christian Rumfola (2g-1a), Max McEnerney (1a), Tanner Gray (1g), Jackson McEnerney (1g), A.J. Peri (1g), and Evan Frazo (1g-0a). 🥍 Livonia/Avon Mod Lax girls had a rousing game of duck duck goose after their opponent was a no-show last night. Photos courtesy Meys Photography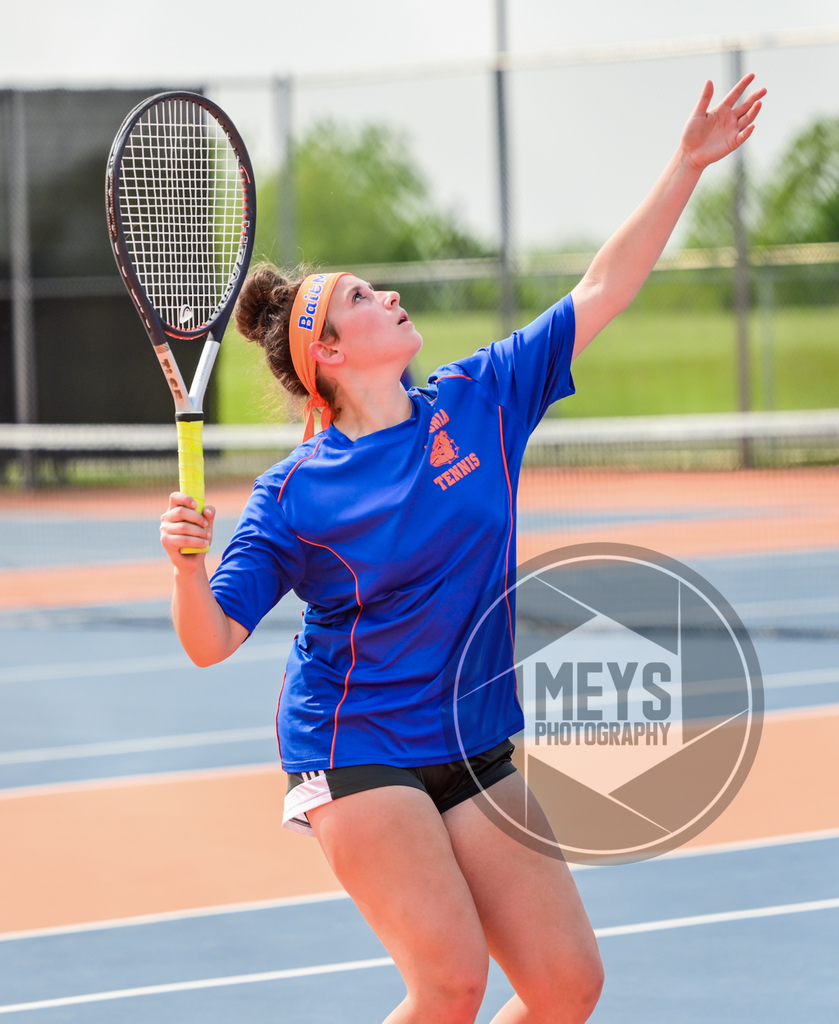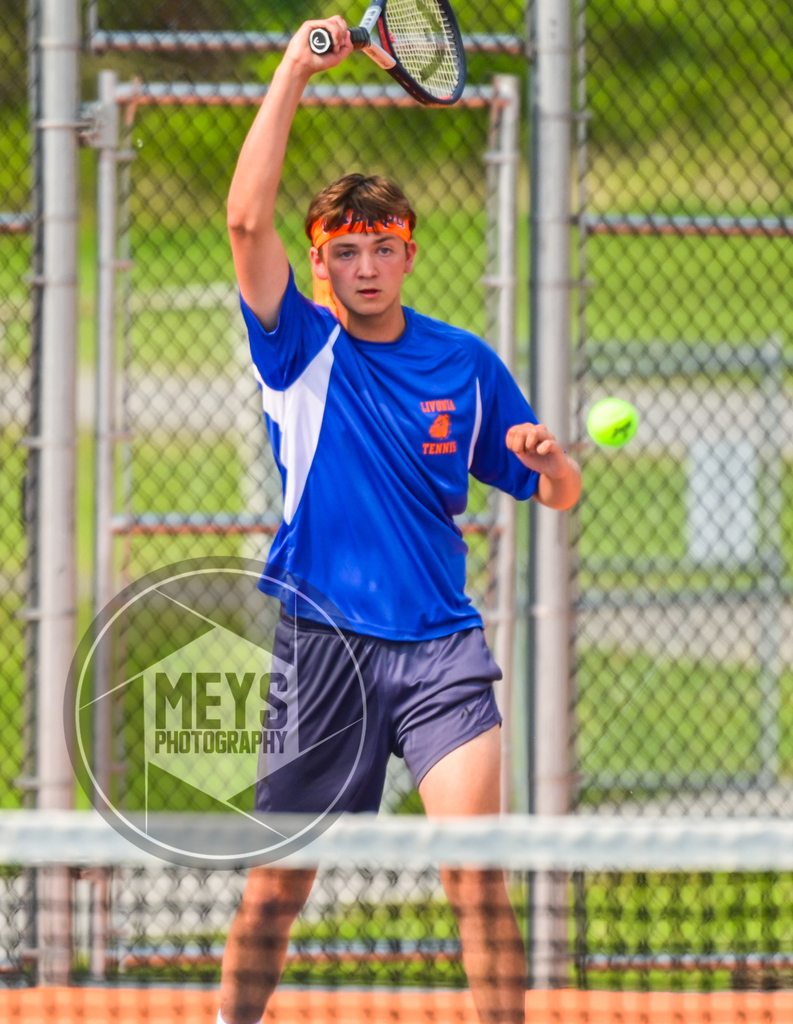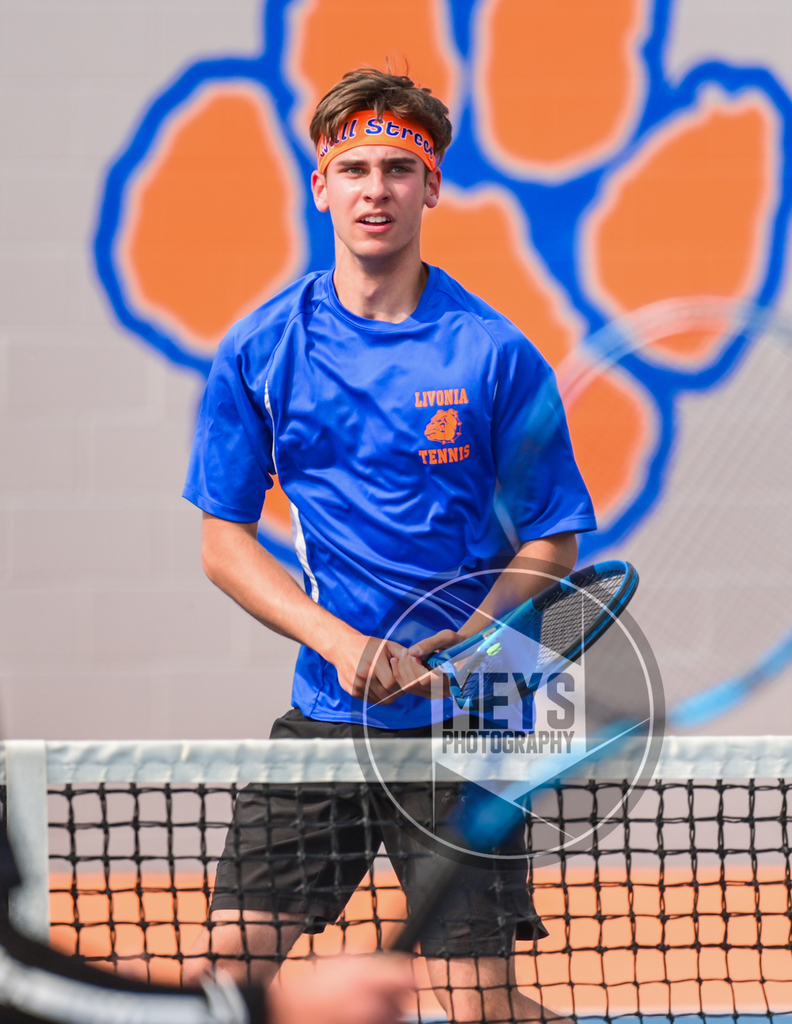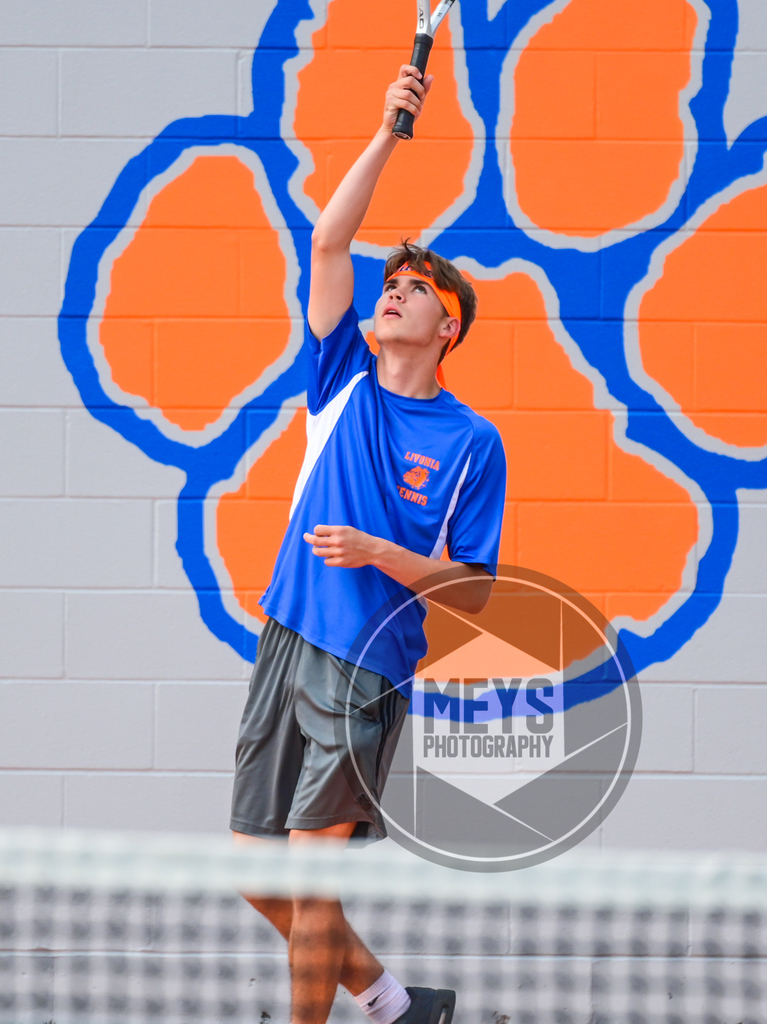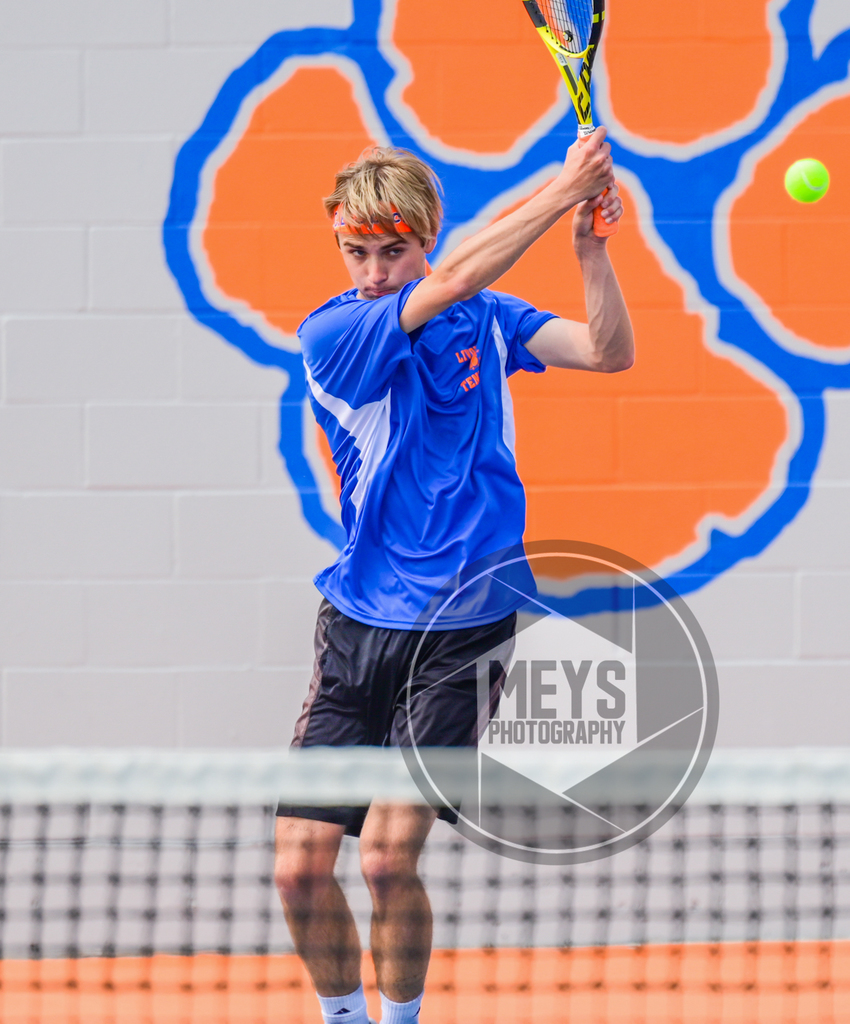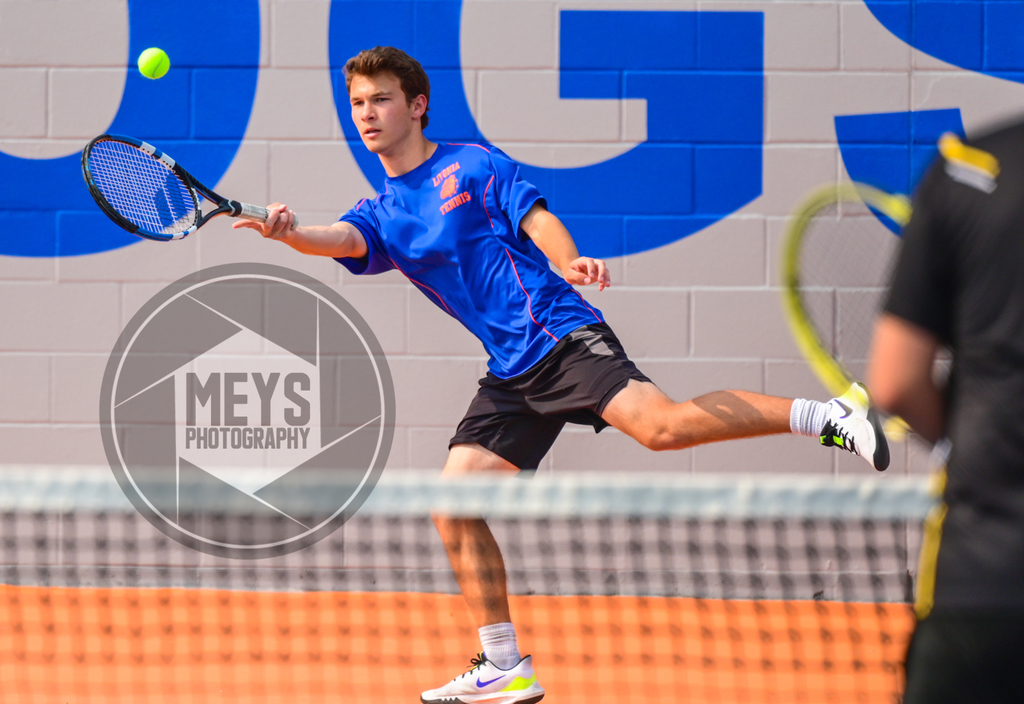 Tuesday Night Sectional Action Lakers back-to-back lacrosse games in Geneva tonight! The girls play at 5 and the boys play at 7:15. Top-seeded Varsity tennis takes on HFL (8) at home at 4.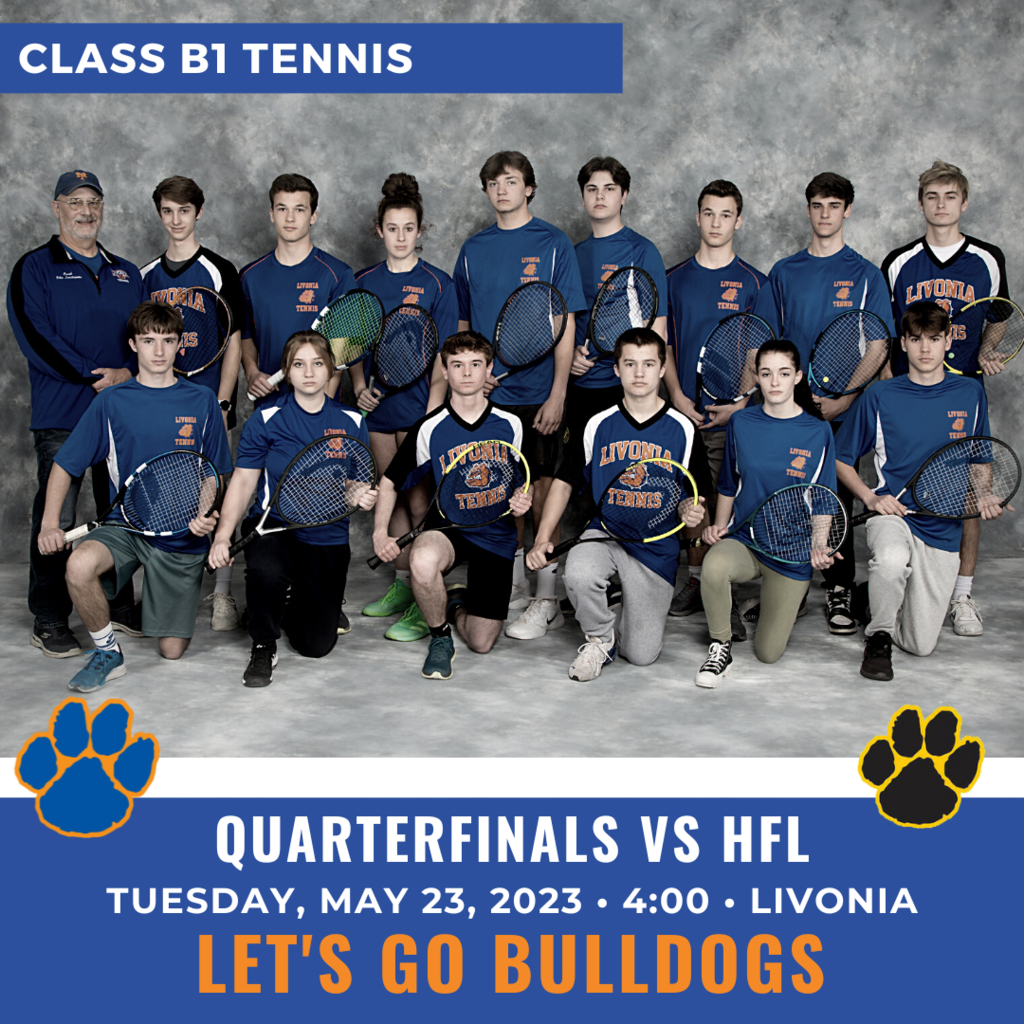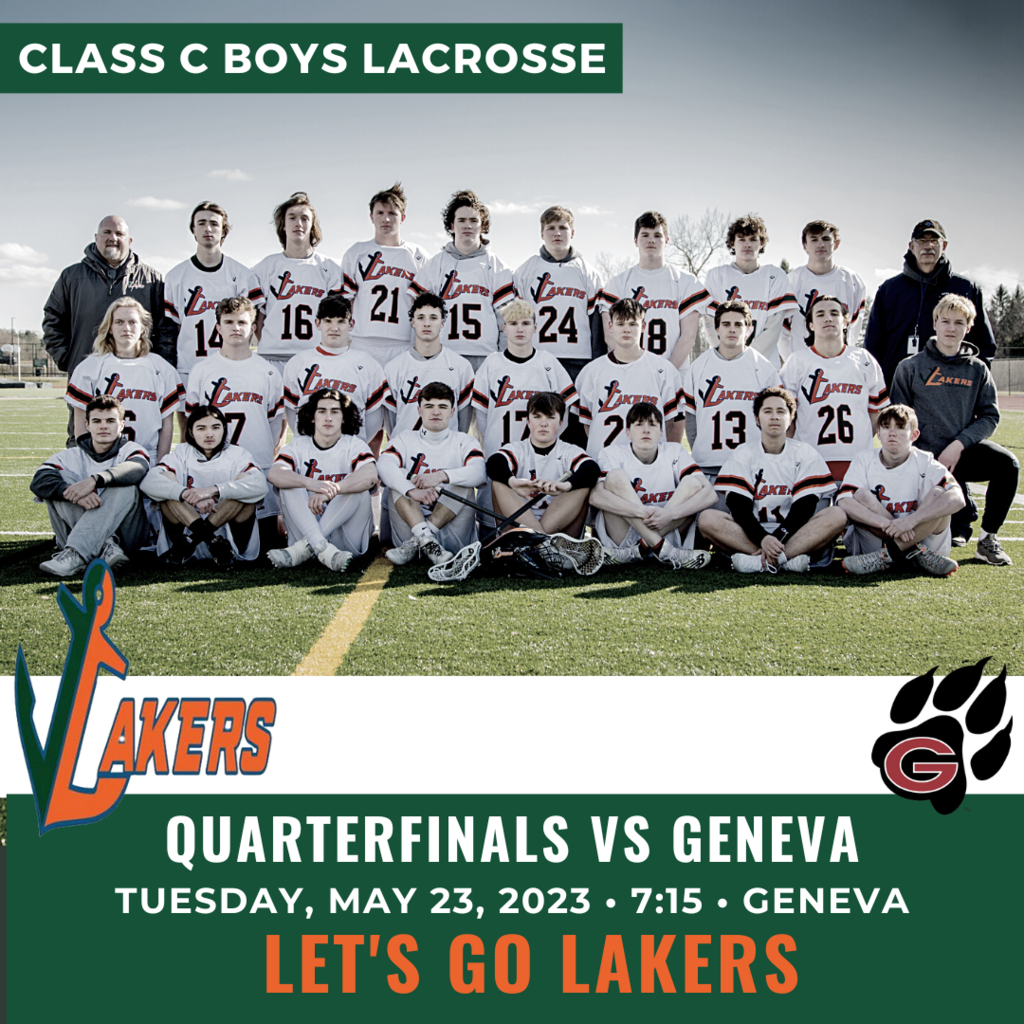 Monday Night Wrap-up 🏌️‍♂️ Sectional Quarterfinal golf got the Dub vs Geneva at Geneva Country Club yesterday 228-254. Medalist honors to Nick Coyle who shot a 41 followed by Tommy Keysa and Chris Coyle with 46s. ⚾ Sectional Quarterfinal baseball got the Dub vs Midlakes 22-2! The Bulldogs would score 8 runs in the 4th and 6th innings and pounded out 19 hits to cruise to a 22-2 win. Conner Benitez went 4-6 with 3 runs scored and 2 RBI. Tom Stewart went 3-4 with 3 runs scored and 4 RBI. Alex Benitez went 3-5 with 2 runs scored and 2 RBI. Aidan O'Keefe with 2RBI and a run scored. Zack Williamson had 2 RBI. Brady O'keefe went 2-4 with 4 runs scored and 2 RBI. Matt Bean pitched 4 innings with 8 strikeouts allowing 3 hits. Connor Feehan pitched the final 3 innings recording 4 strikeouts and allowing 2 hits. The Bulldogs move to 14-6 and now face #2 seed Palmyra Macedon at FLCC on Wednesday. 🥎 Sectional Quarterfinal softball had a loss be celebrated a greatly improved season! 🎾 On Monday night the modified tennis team played an excellent match against Haverling. Abel Kingston won his singles debut while Helio Quintana also won at third singles. Fiona Morey/ Hayden Dockstader, Frank Orosz / Brandon D'Hondt, Addy Palmeri / Loralynn Averill and Paolo Quintana / Jerry Guetti all won their doubles matches. golf pics courtesy Judy Keysa tennis pics courtesy Faith Gates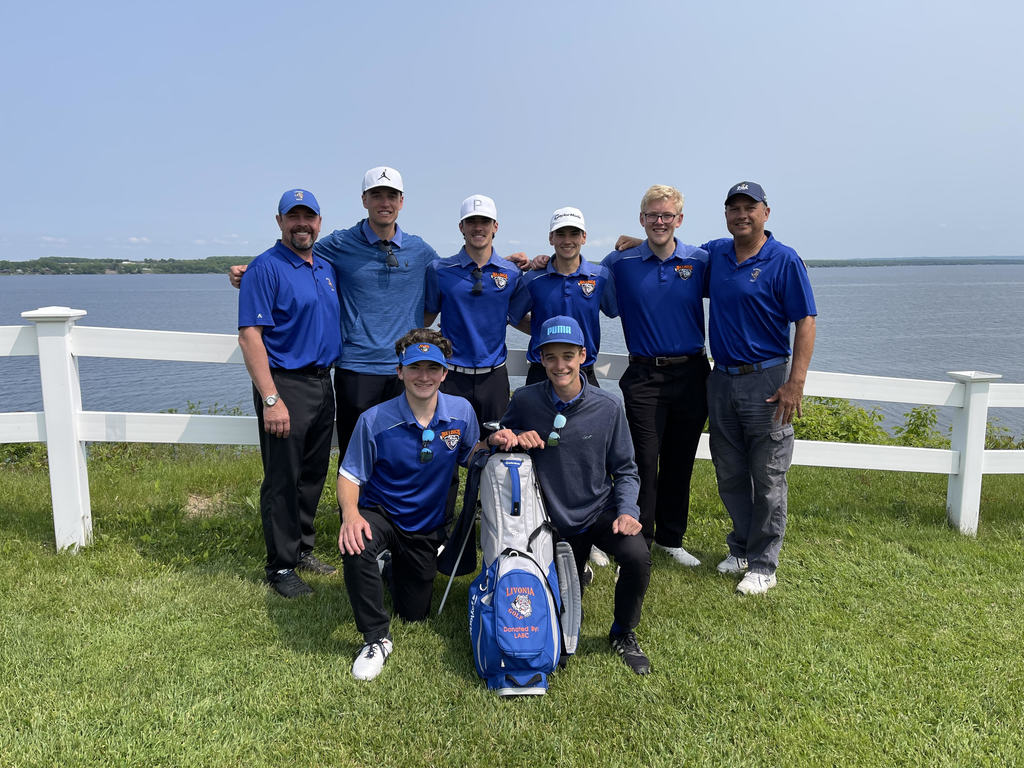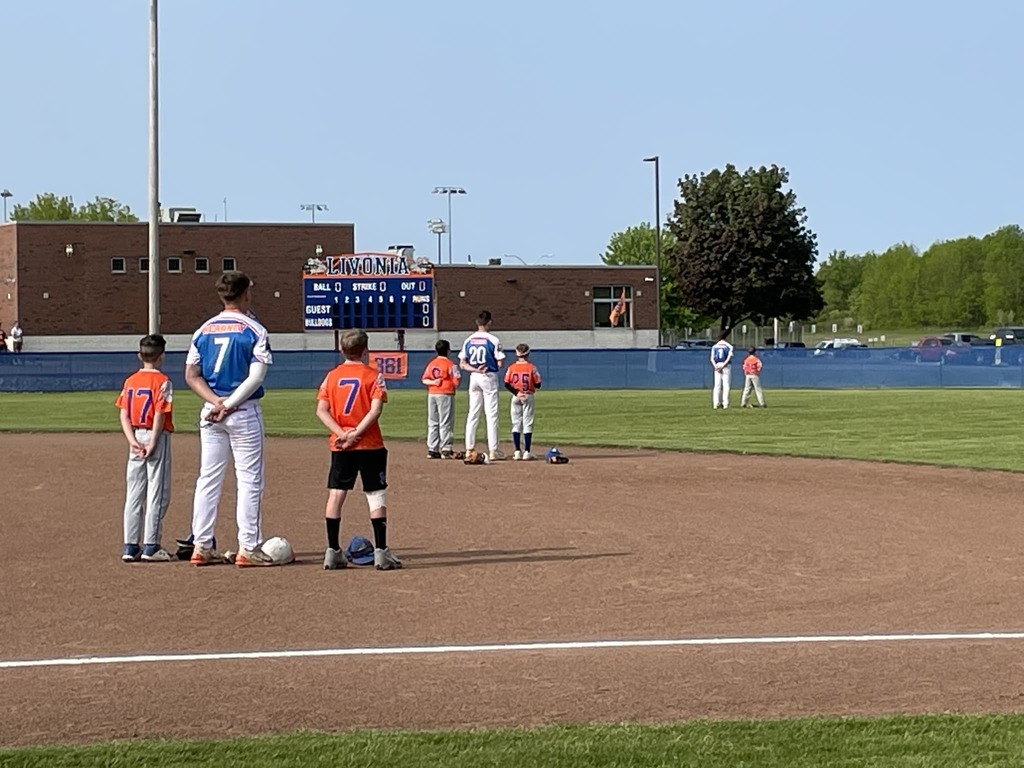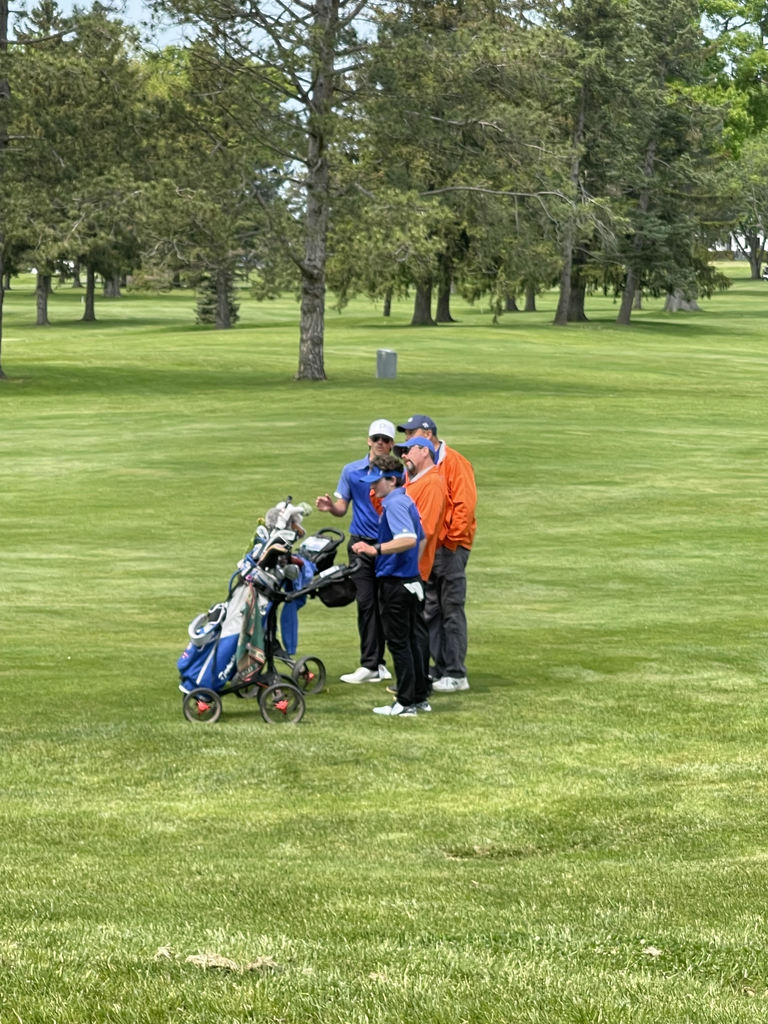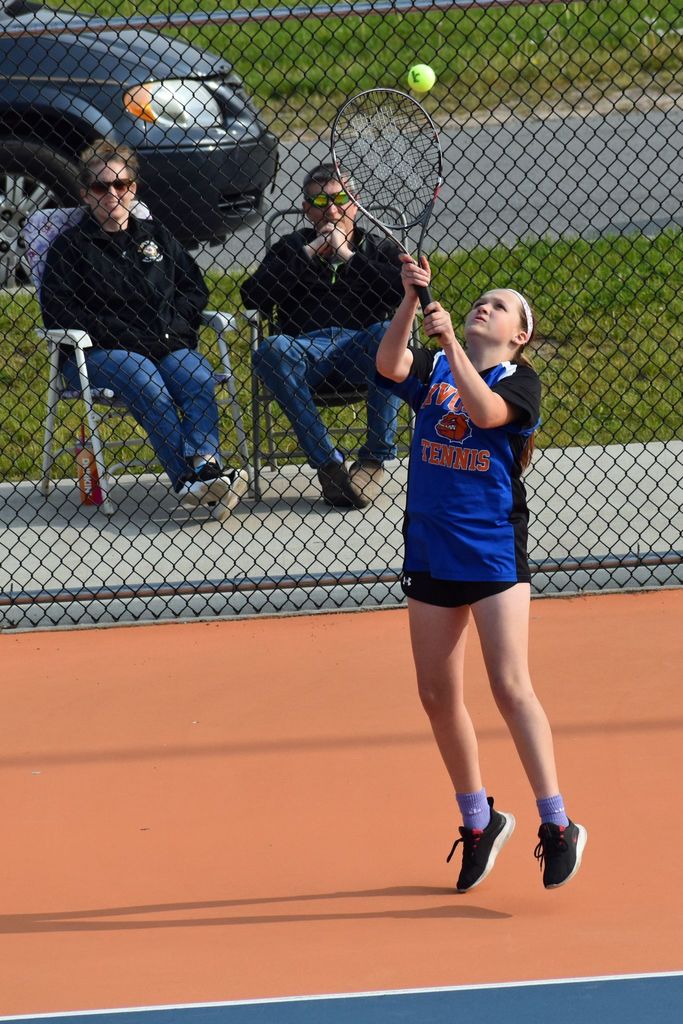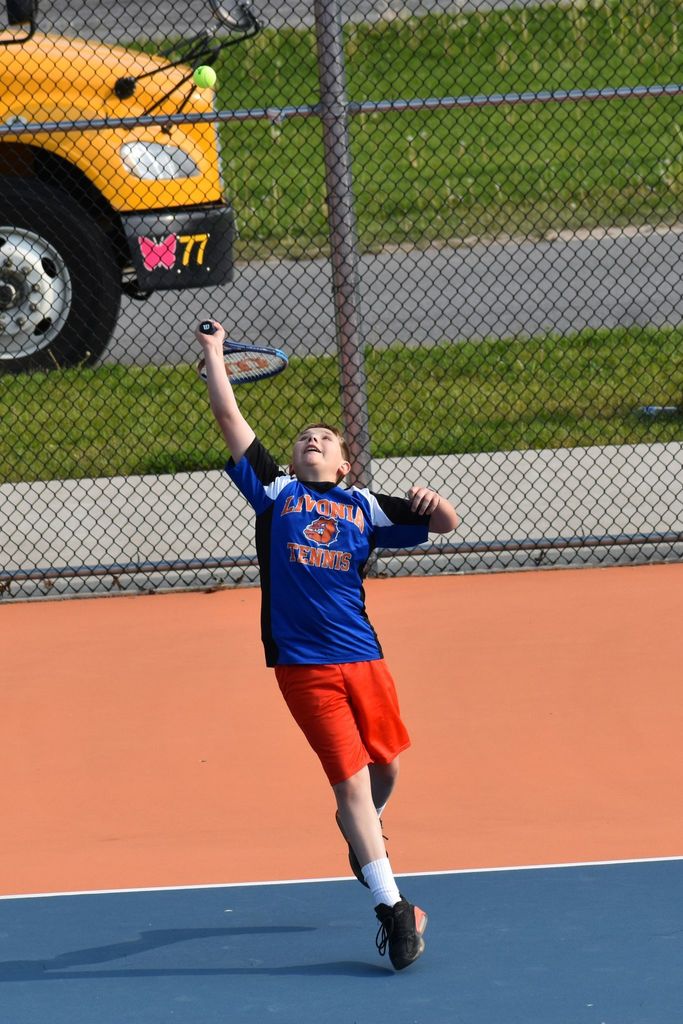 Today's Sectional Action Baseball, softball, and golf! Let's go Dawgs!