The ES Morning Show is now available
https://youtu.be/f2ULDjSzA3s
. Today's announcements include some pics from the Kindergarten hat parade.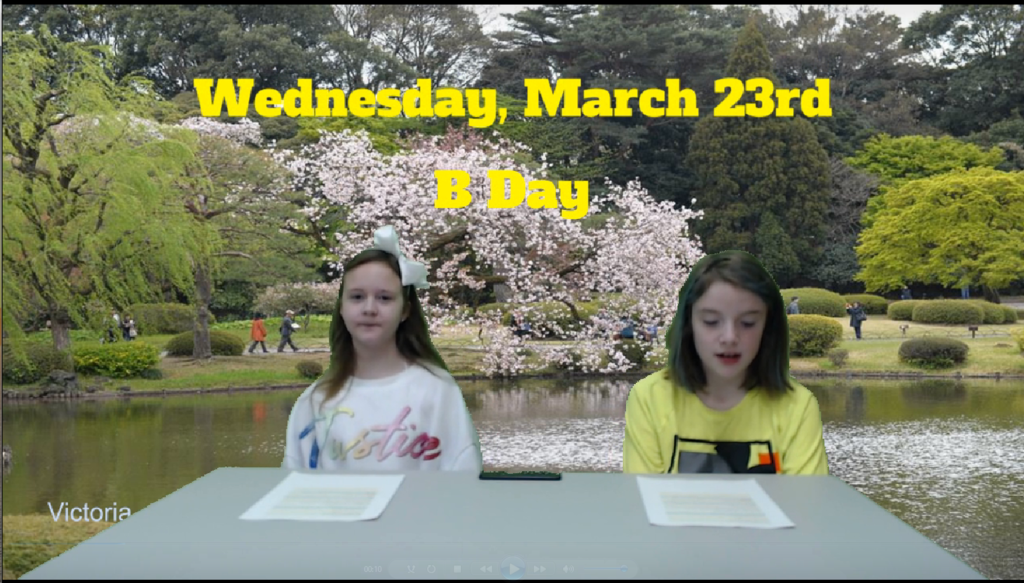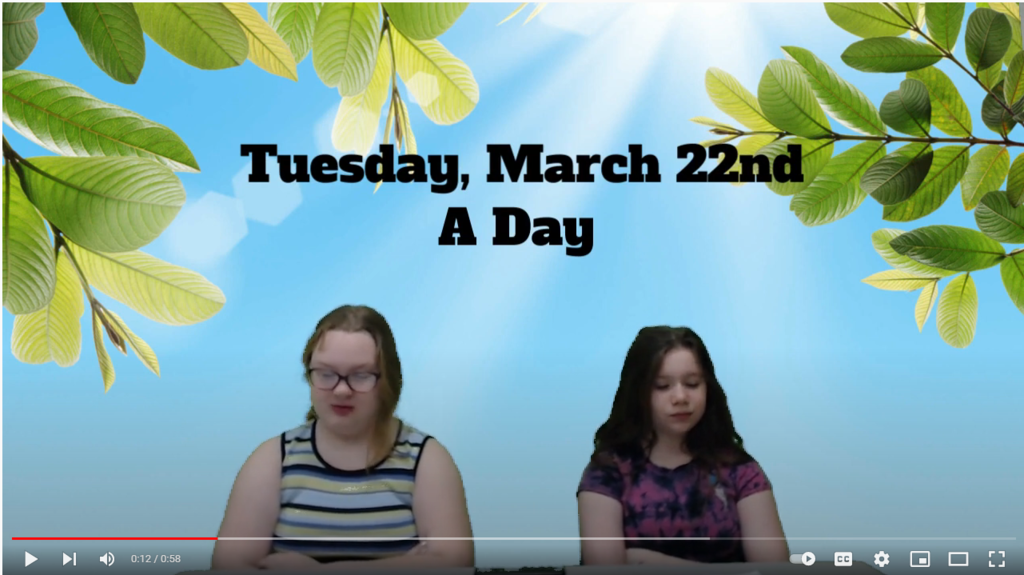 Reminder: The Livonia Penny Carnival is Friday! Come join our National Honor Society Members for a night of family fun! Admission: $3.00 per student ages 4-12 (includes a bag of 10 tokens with more available to purchase-$1.00/bag of10) Adults and children 3 and under are free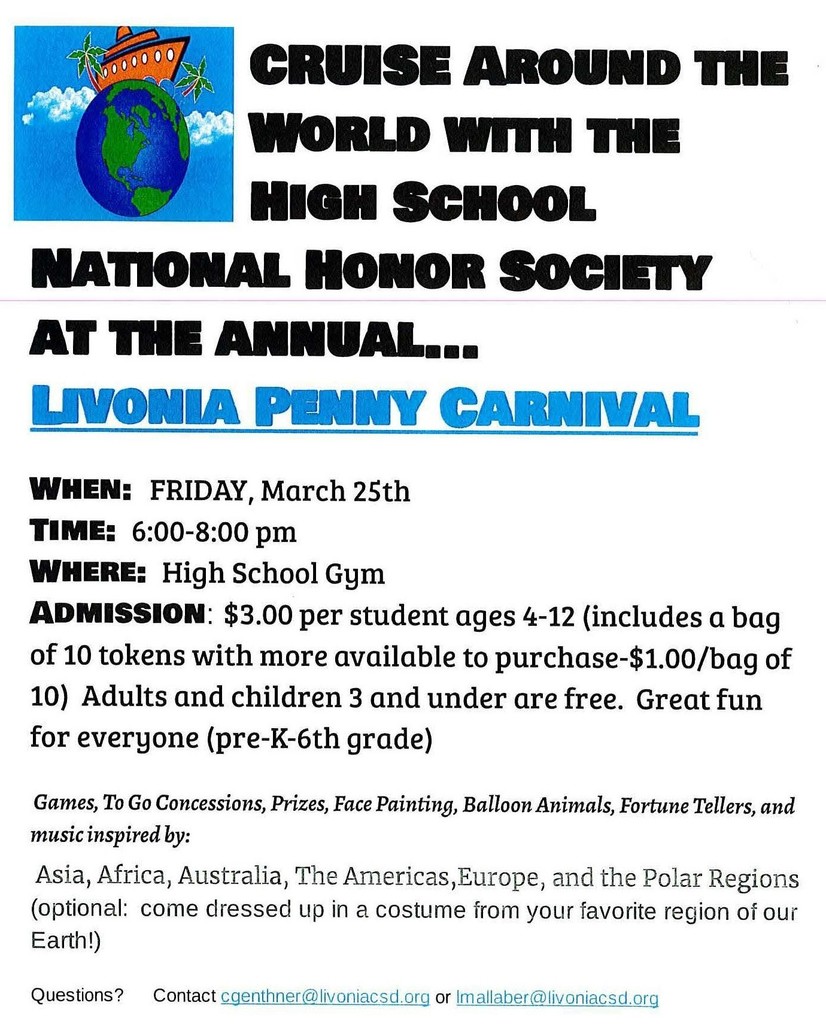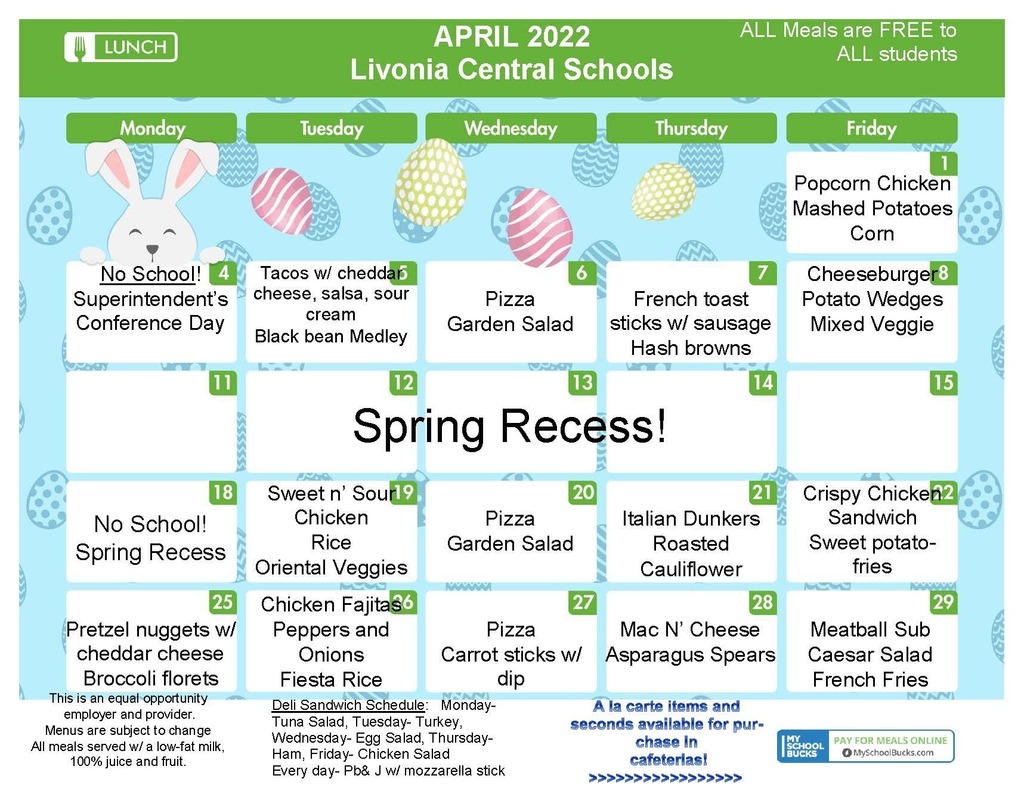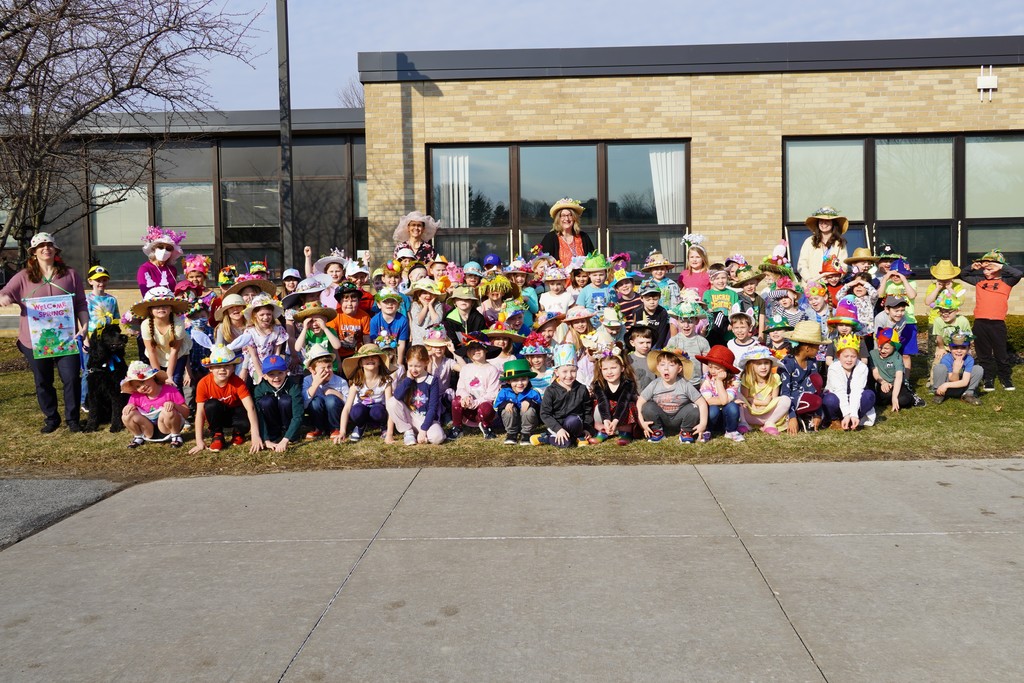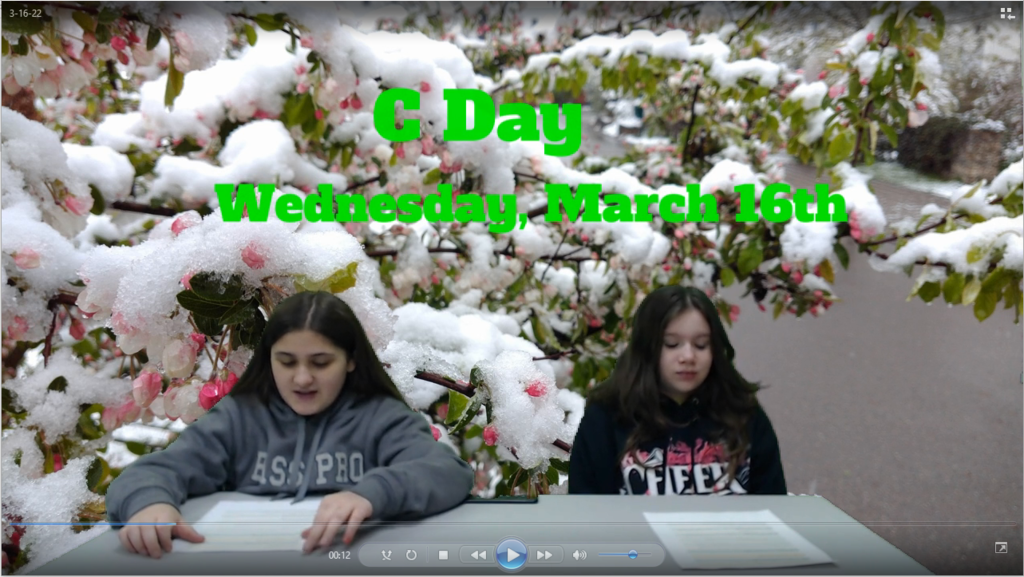 💗 Tomorrow, March 16th, we invite you to join us, wear pink, and Take A Stand to pay it forward and show people you care. #TakeAStand #WearPink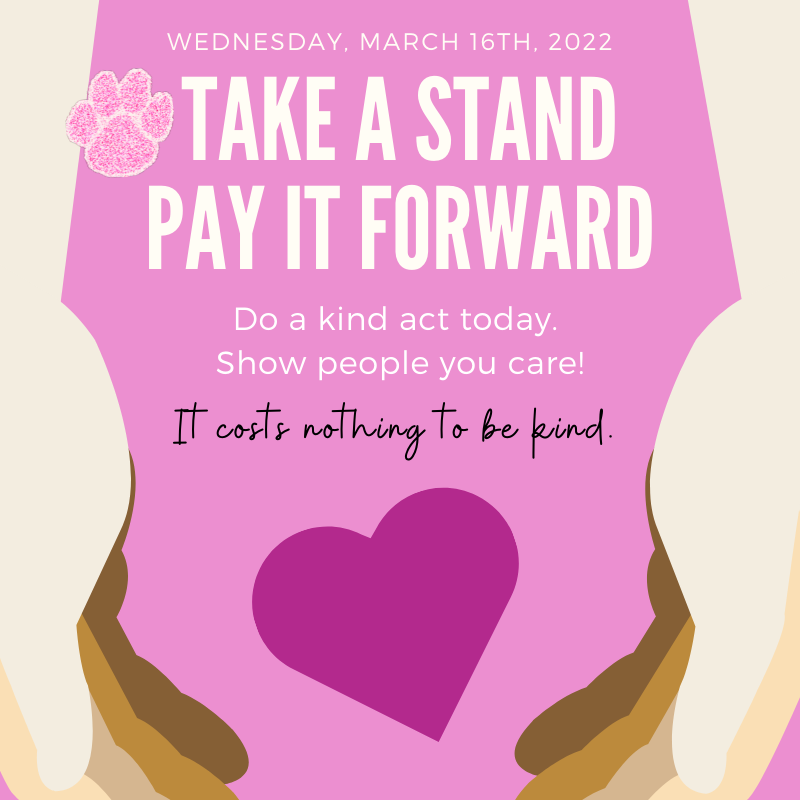 Congratulations to our ES PageTurners who won today and are heading to finals in May.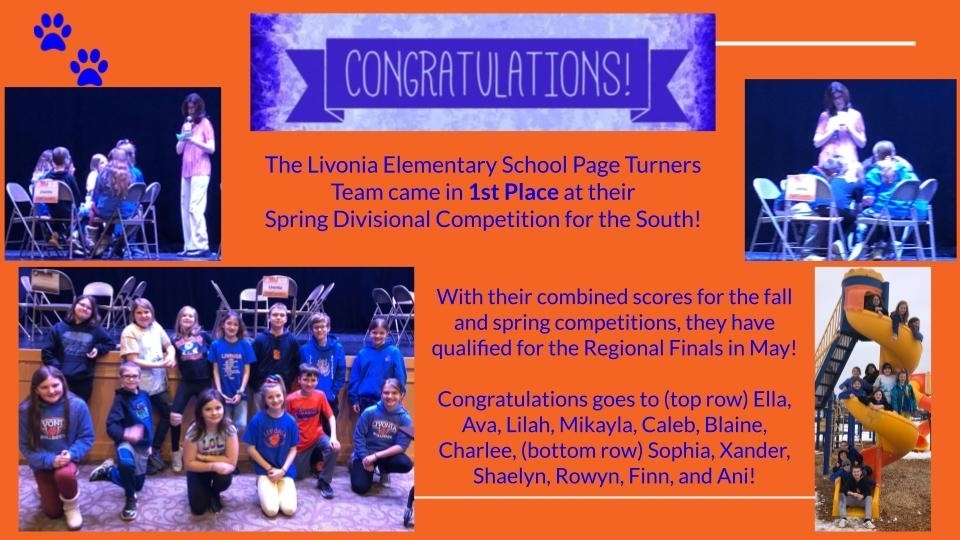 Congratulations to our ES OM Team for coming in first place today!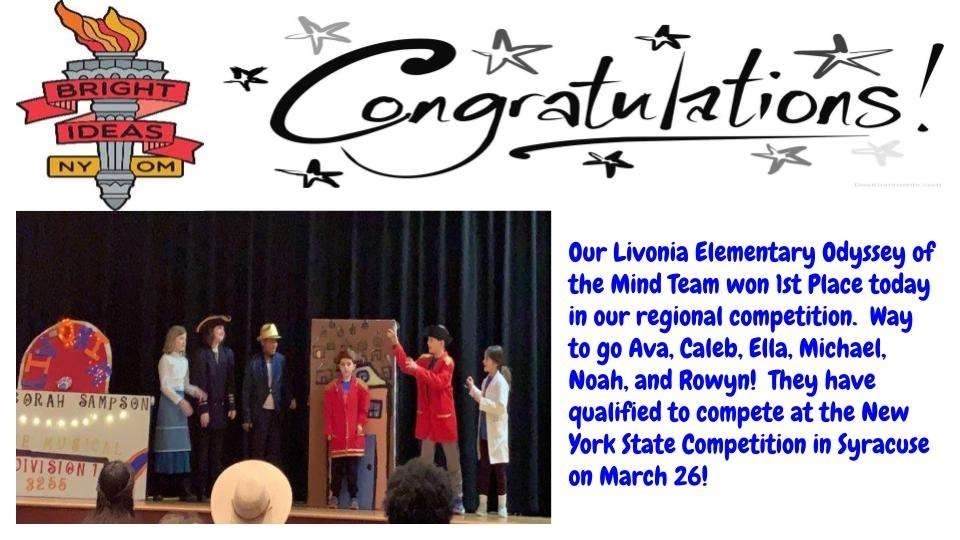 🍀 Best of luck to Noah, Ella, Caleb, Emily, Rowyn and Ava this weekend at OM! Livonia's Odyssey of the Mind teams will compete at the Regional Competition at Mount Morris High School this weekend, Saturday, March 12. Our 4 teams consist of one elementary team, coached by Jennifer Dorey, two middle school teams, coached by Dr. Jennifer Gkourlias and Jill Loftus, and one high school team coached by Mr. Miller. Our teams have been preparing for this competition since late September and are looking forward to a good showing this weekend! At the competition each team will compete in a Spontaneous event as well as a Long-Term presentation. All of our problem solutions have been designed and built by our students without any outside assistance. Teams have created original songs, music, scripts, costumes and dances to solve one of the 5 international Odyssey problems for the 2021-2022 competition season. If all goes well, we may be lucky enough to be sending one or more of our teams to the New York State OM competition at the New York State Fairgrounds in Syracuse on March 26.