Tomorrow is TAKE A STAND Day! We encourage students and staff to wear pink and take a stand to be positive! #thinkpink #bepositive ❓ Why do we wear pink? The idea comes from two Nova Scotia HS students in 2007. When a fellow student was being bullied for wearing a pink shirt, they decided to take a stand. They went out and bought pink shirts to give to fellow students to show their support. Pink shirts have now come to symbolize taking a stand against bullying.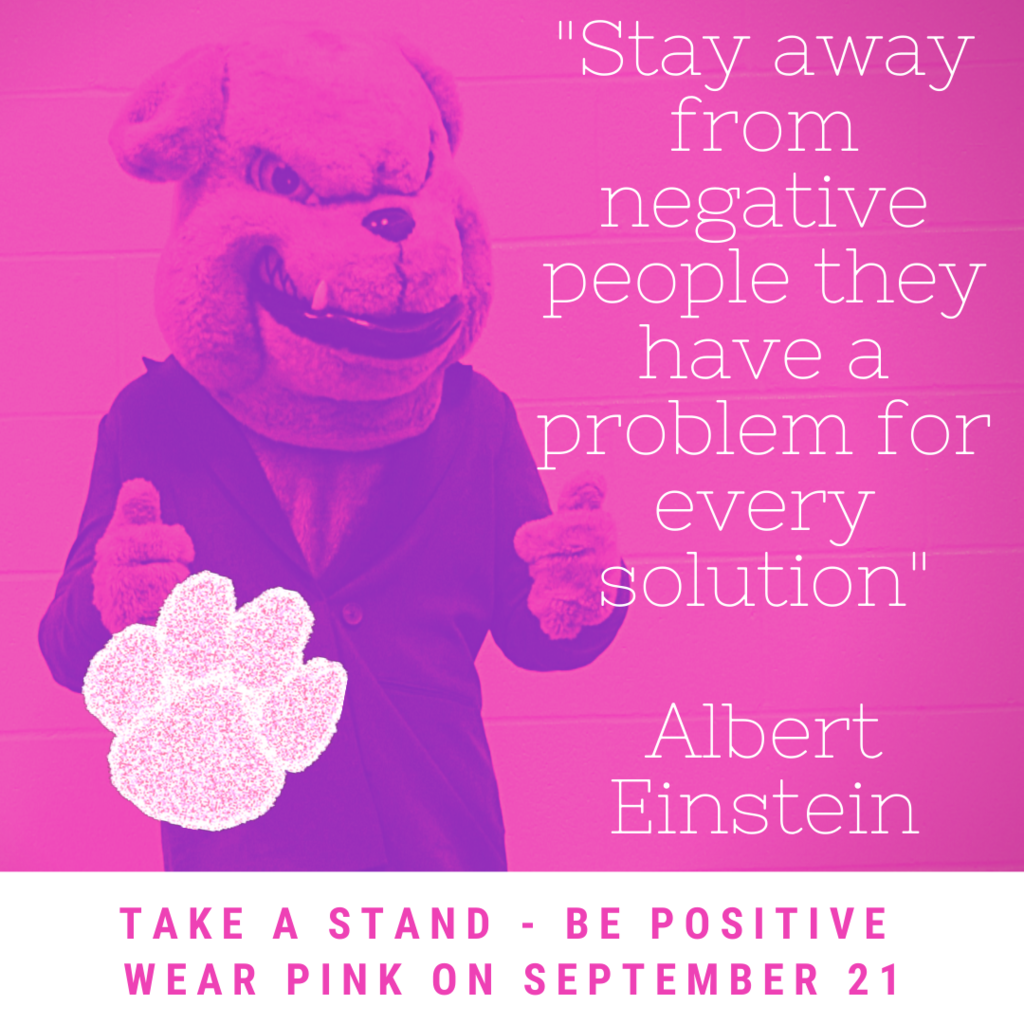 Sharing as a Community Partner. This Saturday, connect with nature and improve your observation skills. Enjoy enhanced peace of mind. Learn the basics of Nature Journaling. This program is great for kids and adults alike. There will be some instruction and then time to wander in Vitale Park to start your journaling journey! Saturday September 24th, 10am-noon.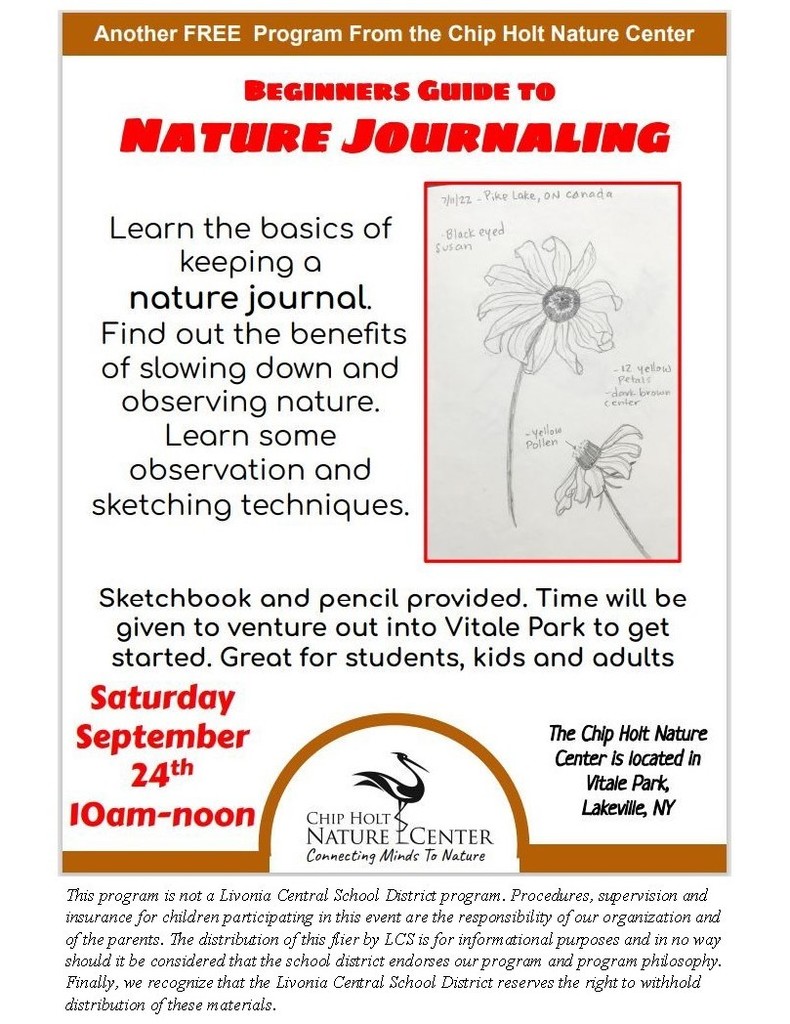 🏈💙❤️ Happy home opener! We don't just have Bulldog spirit, we love our Bills! #LetsGoBuffalo #thebillsmakemewannashout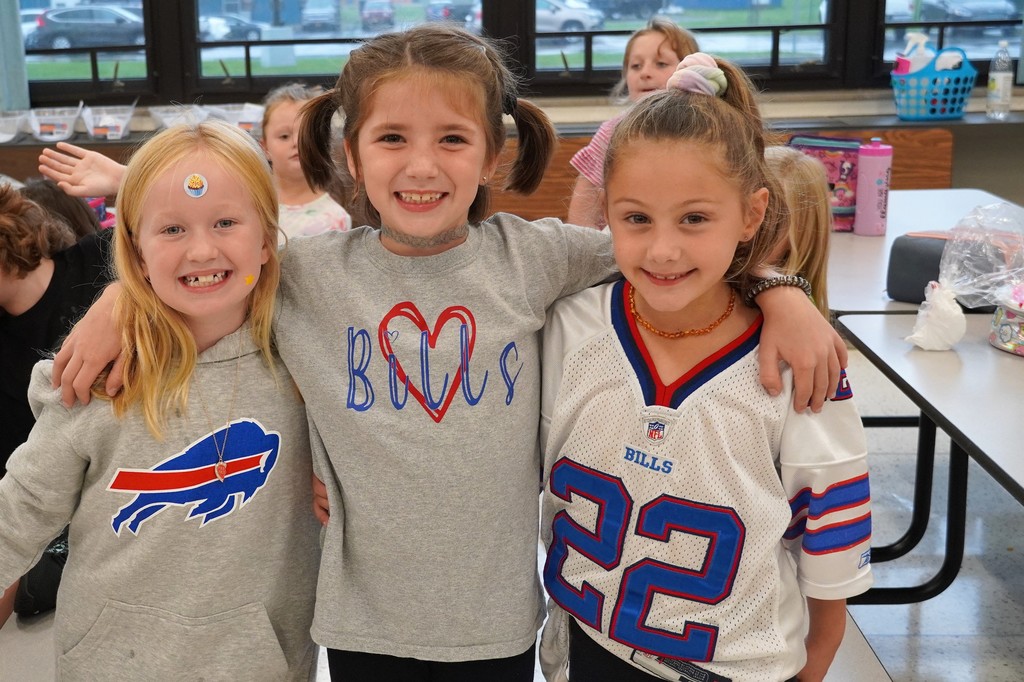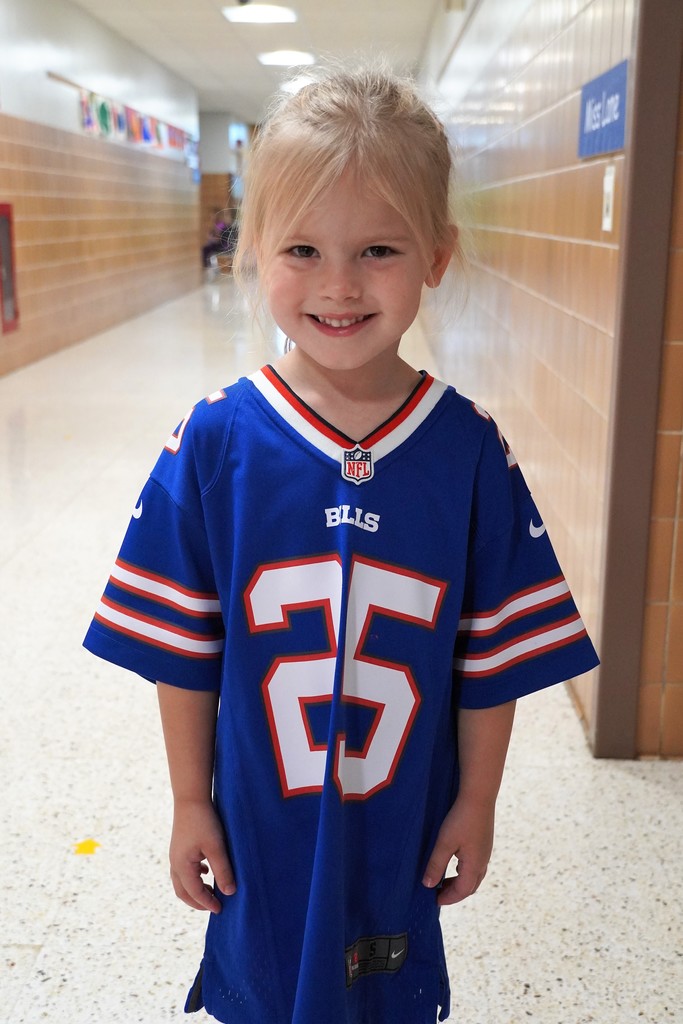 At the September 12, 2022 Board of Education Meeting Dan McEnerney was appointed as the newest member to fill the vacancy created by Andy Mattle's resignation. Dan's appointment will last through the next regular election on May 16, 2023. At that point, the position will be filled based on the results of the public election.
🐾🍁 It was great to see so many Bulldogs in the Autumn in the Village parade on Saturday!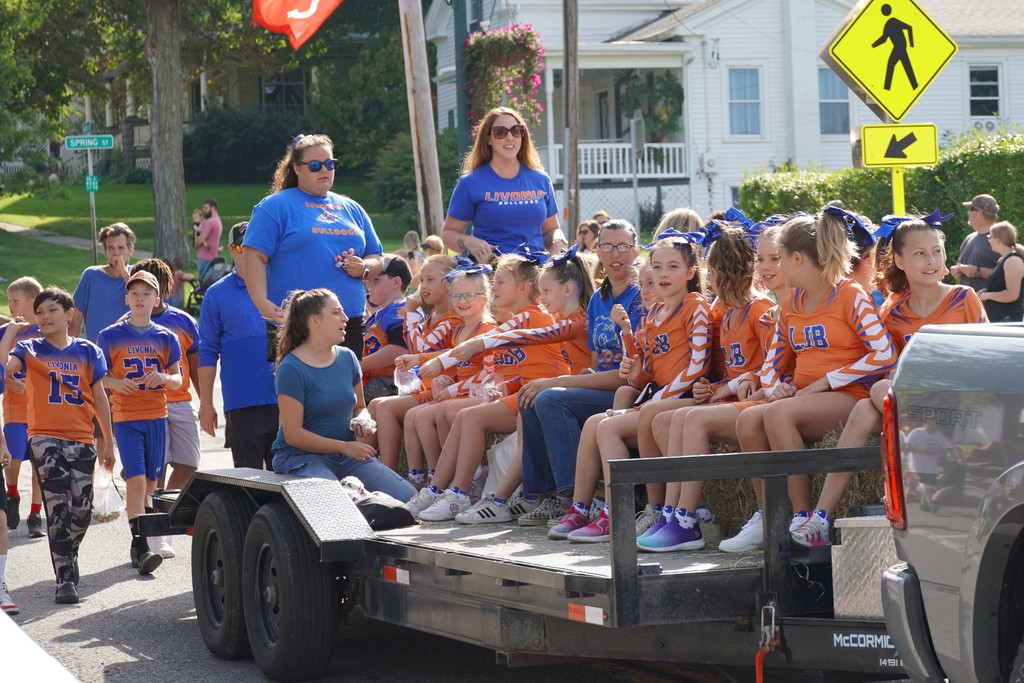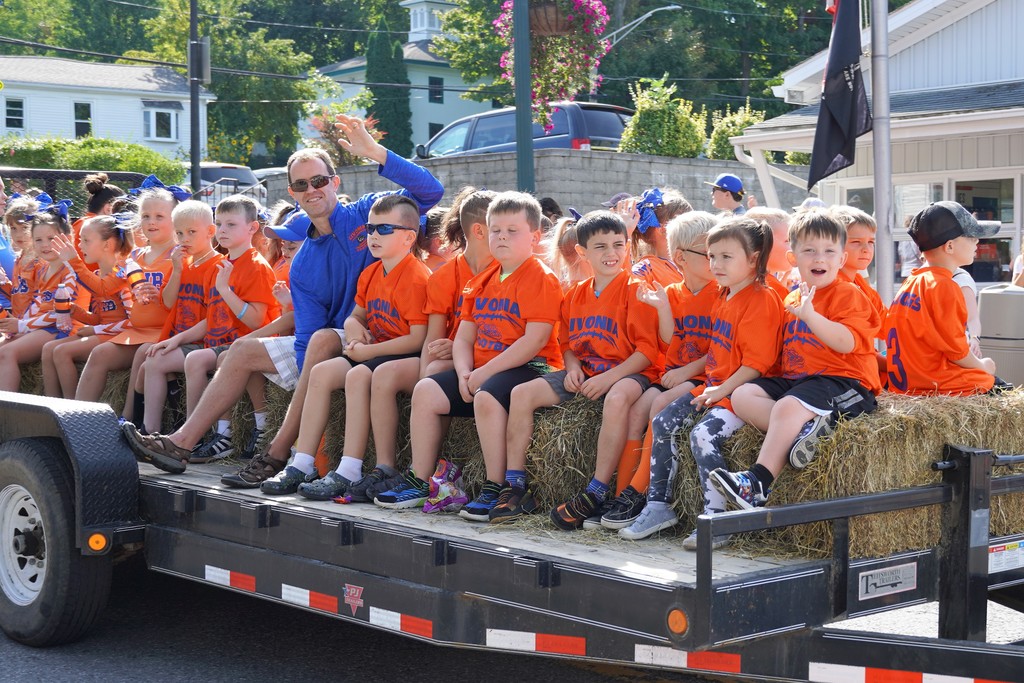 Fly United States Flags at Half-Staff Honoring the Death of Queen Elizabeth II Immediately Until Sunset on the Day of Interment (currently unknown) A Proclamation on the Death of Queen Elizabeth II Her Majesty Queen Elizabeth II was more than a monarch. She defined an era. In a world of constant change, she was a steadying presence and a source of comfort and pride for generations of Britons, including many who have never known their country without her. Queen Elizabeth II led always with grace, an unwavering commitment to duty, and the incomparable power of her example. She was a stateswoman of unmatched dignity and constancy who deepened the bedrock Alliance between the United Kingdom and the United States. She helped make our relationship special. The seven decades of her history-making reign bore witness to an age of unprecedented human advancement and the forward march of human dignity. Her legacy will loom large in the pages of British history, and in the story of our world. As a mark of respect for the memory of Queen Elizabeth II, by the authority vested in me as President of the United States by the Constitution and the laws of the United States of America, I hereby order that the flag of the United States shall be flown at half-staff at the White House and upon all public buildings and grounds, at all military posts and naval stations, and on all naval vessels of the Federal Government in the District of Columbia and throughout the United States and its Territories and possessions until sunset, on the day of interment. I also direct that the flag shall be flown at half-staff for the same length of time at all United States embassies, legations, consular offices, and other facilities abroad, including all military facilities and naval vessels and stations. IN WITNESS WHEREOF, I have hereunto set my hand this eighth day of September, in the year of our Lord two thousand twenty-two, and of the Independence of the United States of America the two hundred and forty-seventh. JOSEPH R. BIDEN JR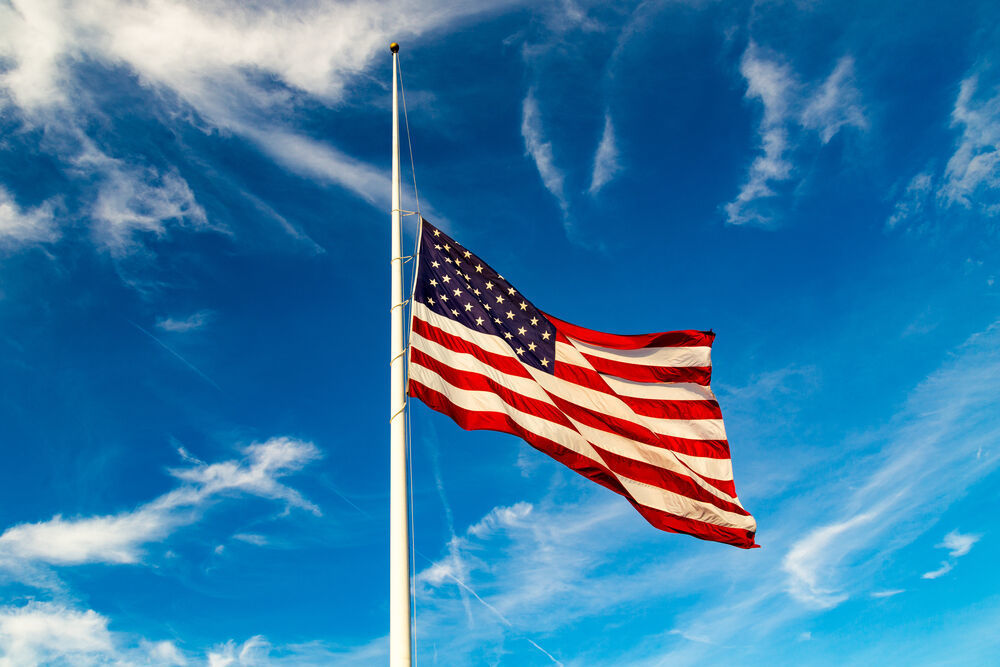 Fly the United States Flags at Half-Staff on Sunday, September 11, 2022 Sunday, September 11th, 2022 marks the 21 year anniversary of the 9/11 terrorist attacks on the World Trade Center in New York City, the Pentagon, and United Airlines Flight 93 which crashed in suburban Pennsylvania. Patriot Day serves as a remembrance of the lives lost on that September morning. By a joint resolution approved 12/18/2001, (Public Law 107-89) has designated September 11th of each year as "Patriot Day" which also directs the flags be lowered to half-staff for the entire day on September 11.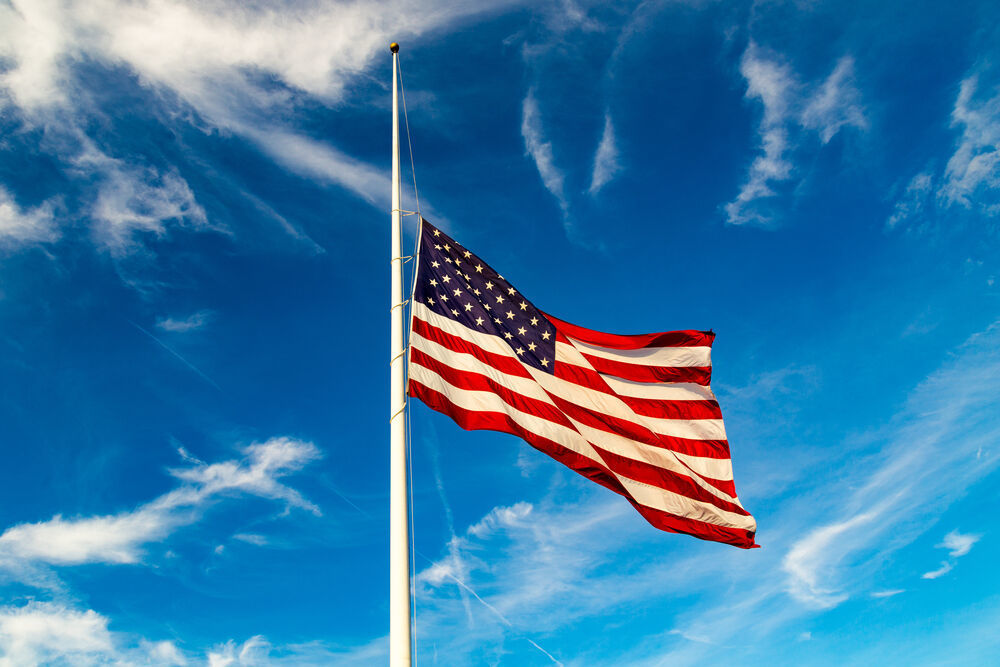 We are looking for part-time cleaners. Great job for a student who has free time after-school.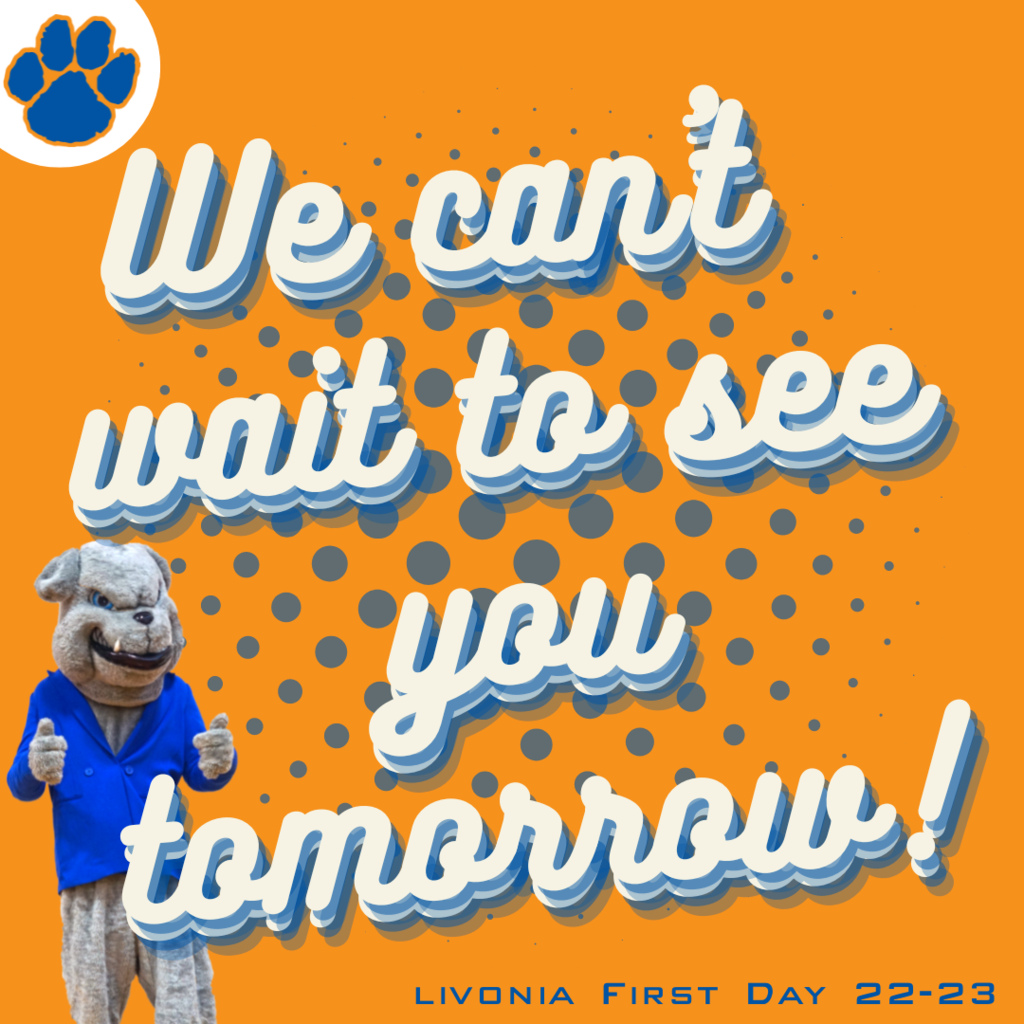 We are excited to welcome families back to school tonight at Meet and Greet!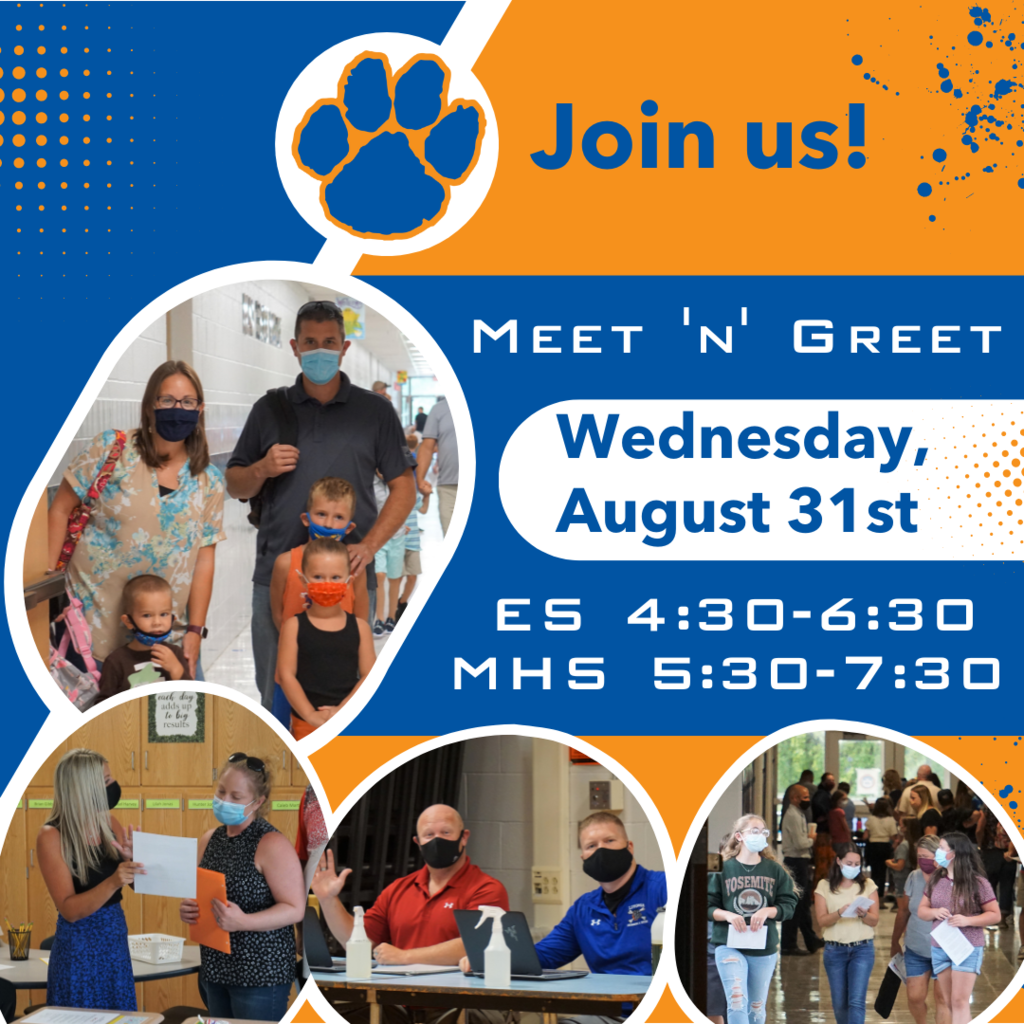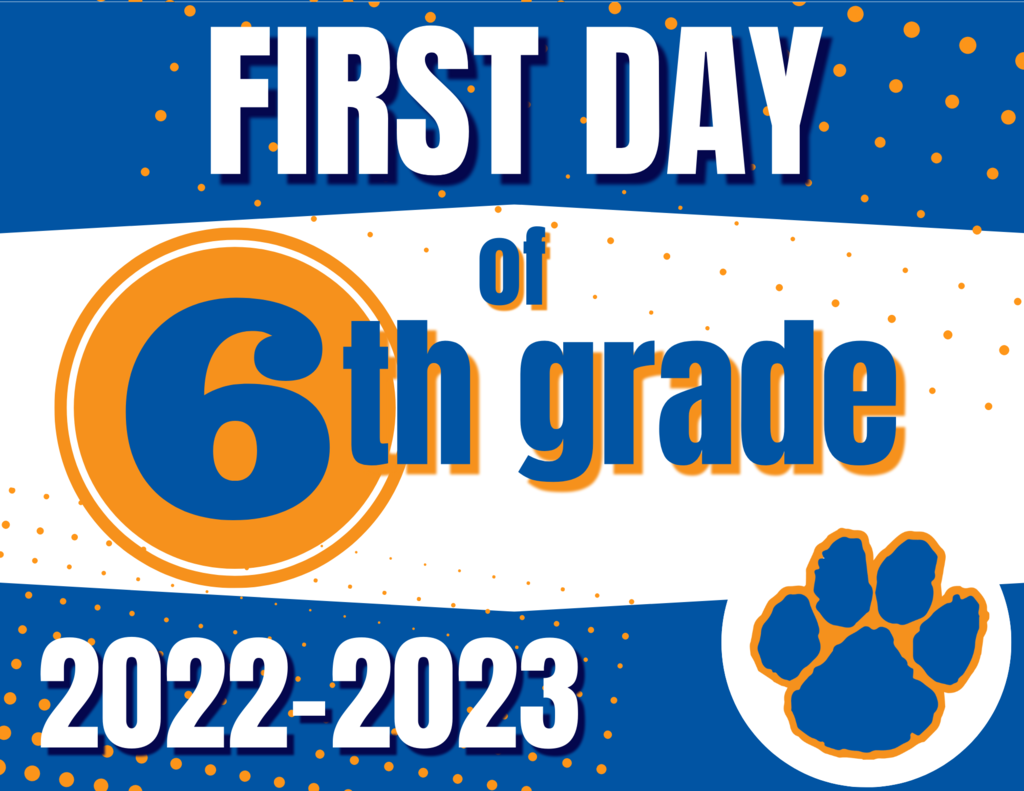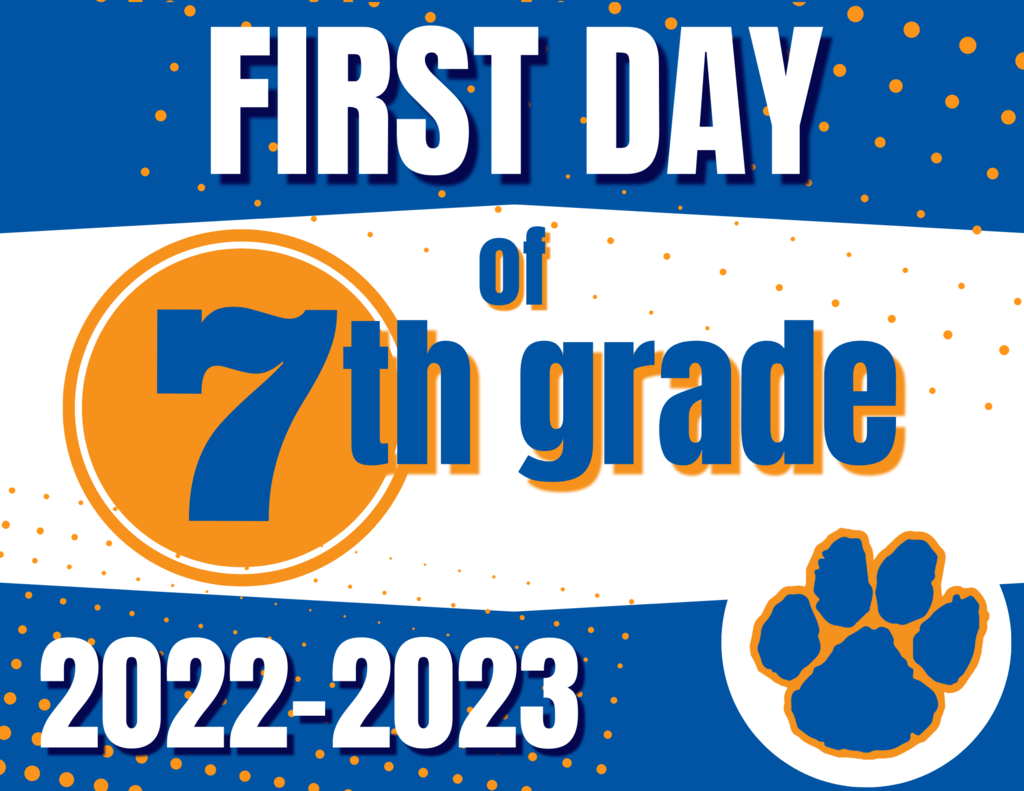 The tennis court will be closed Aug 30th - Sept 5th for wall stenciling.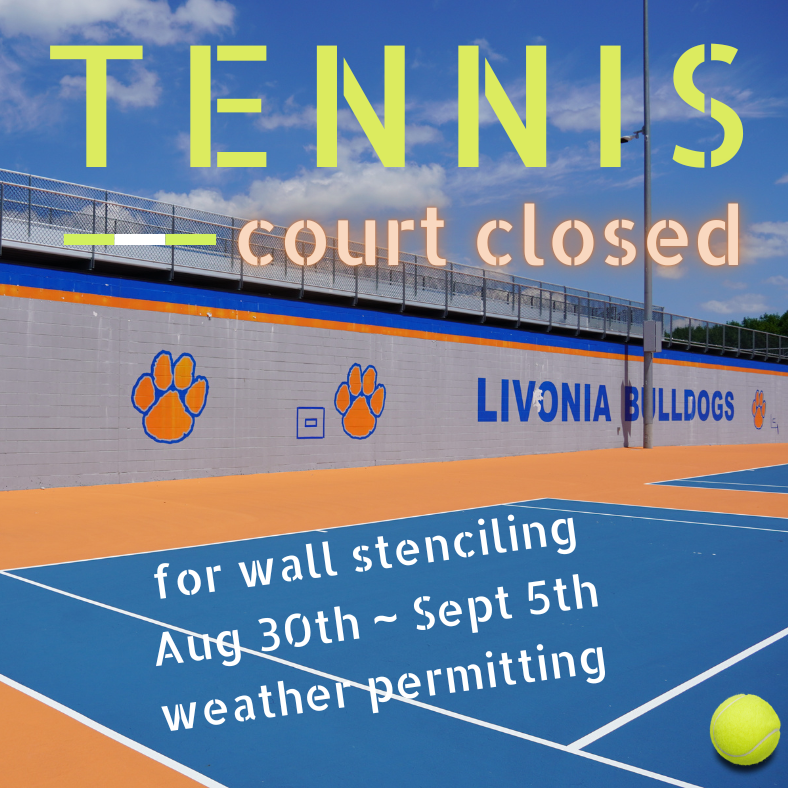 Food Service positions available for the 2022-2023 school year. These positions are part time and only 3.75 hours/day and follow the school calendar for days off. Application -
https://5il.co/ubt1
, or email Rebecca at
rschorer@livoniacsd.org
.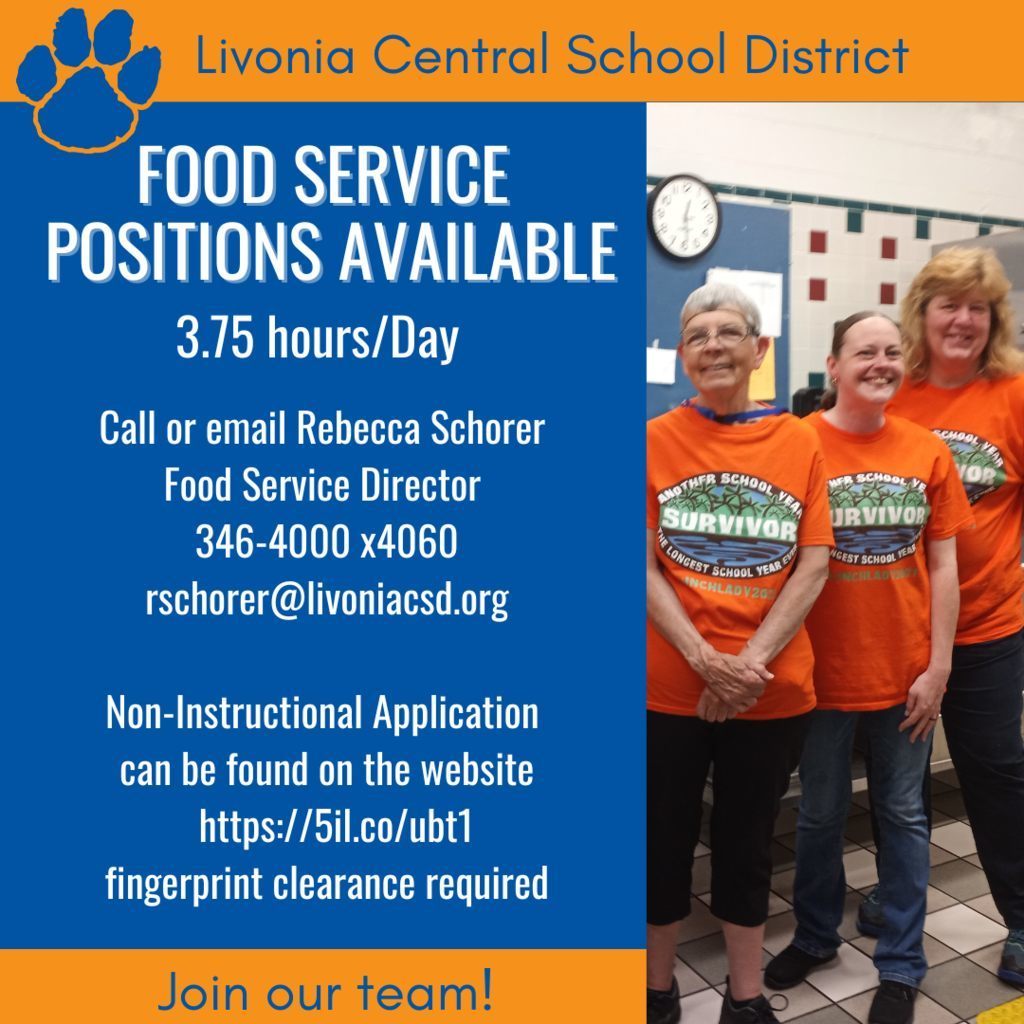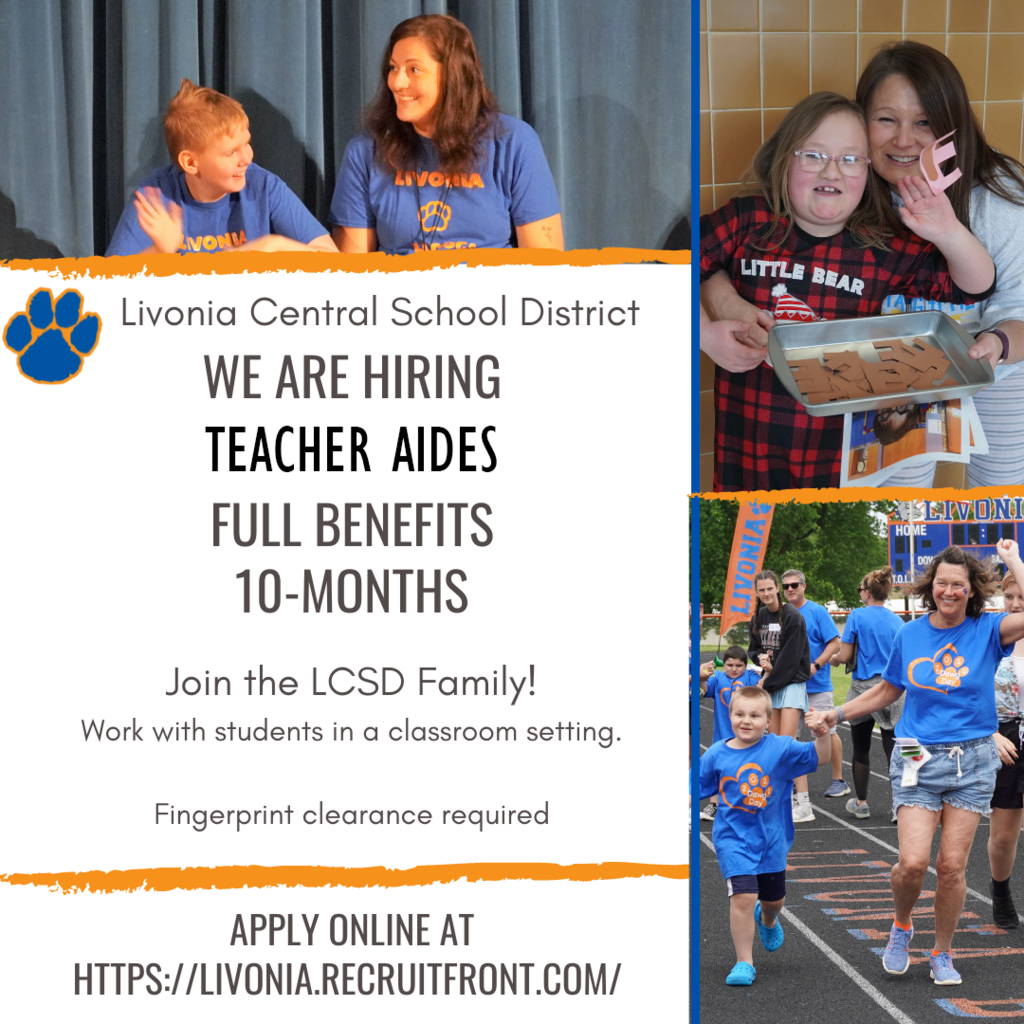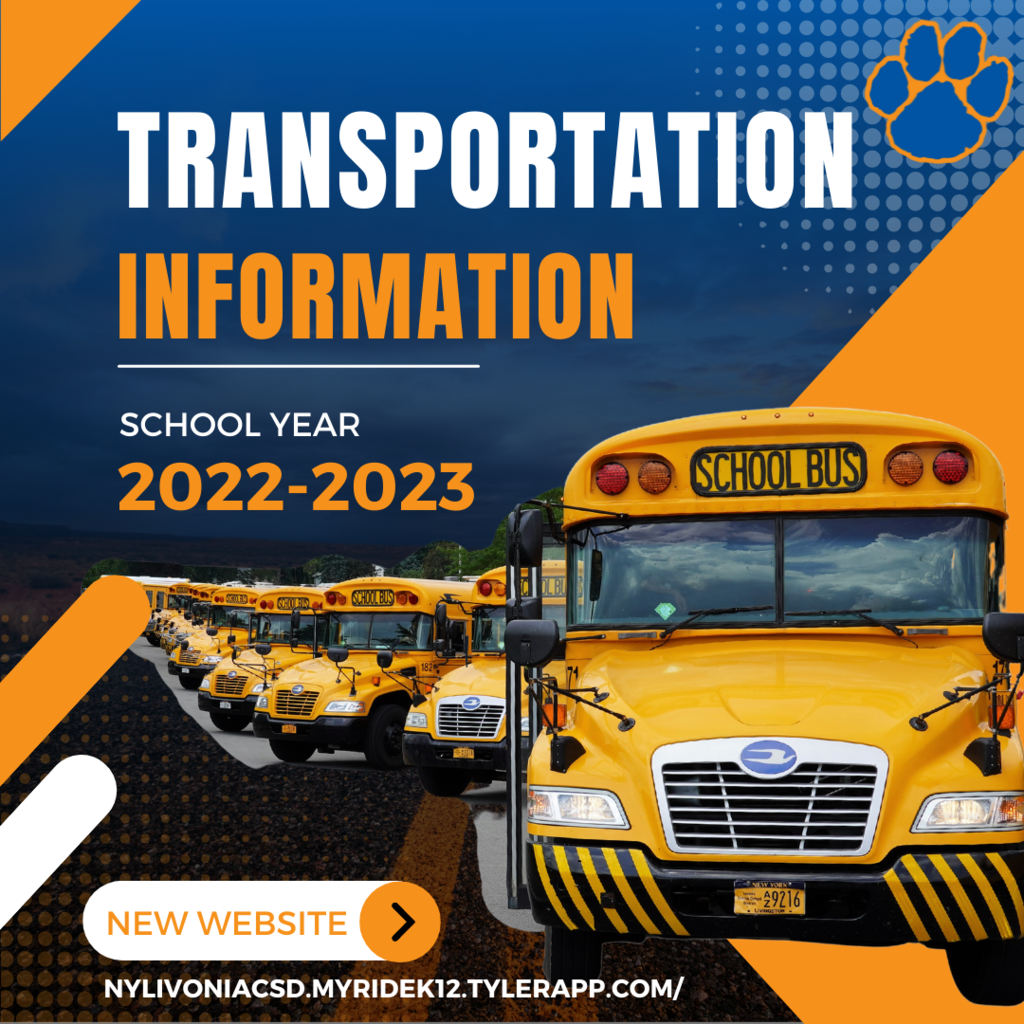 Reminder: Meet and Greet is next Wednesday. We hope you join us!
Today we welcome our new Bulldogs to Livonia Central School. We were so excited to meet these new teachers and staff today at New Employee Orientation. These new additions to our district are ready and excited for the upcoming school year! #BulldogPride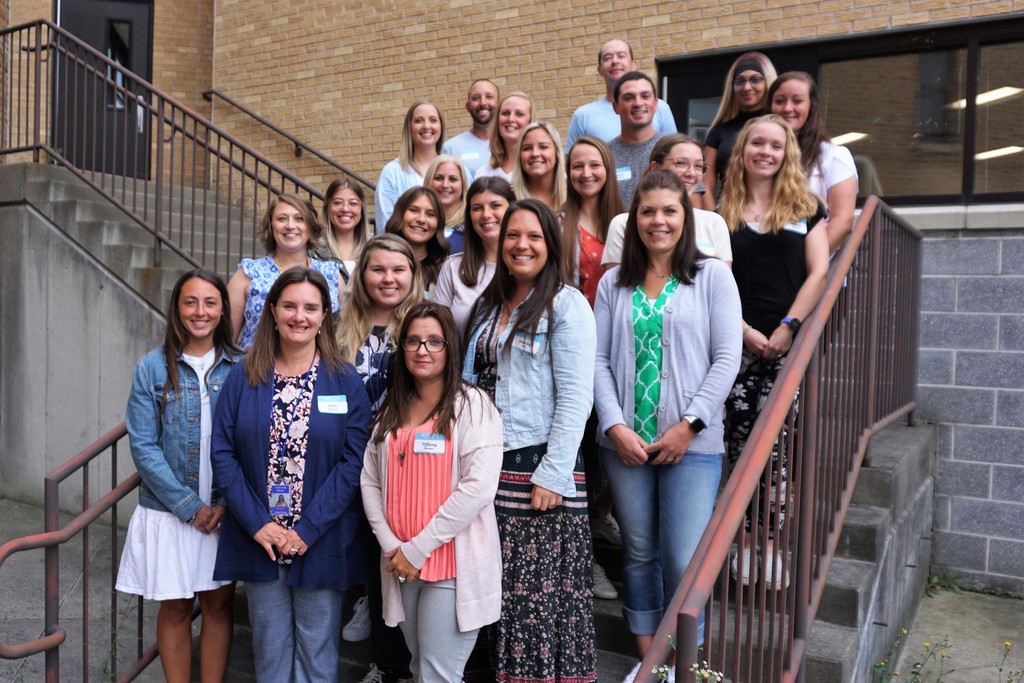 REMINDER! Livonia CSD roads and parking lots will be getting painted today, weather permitting. Please use caution when driving through campus. Please use the spaces indicated or follow the direction of the traffic workers. Thank you.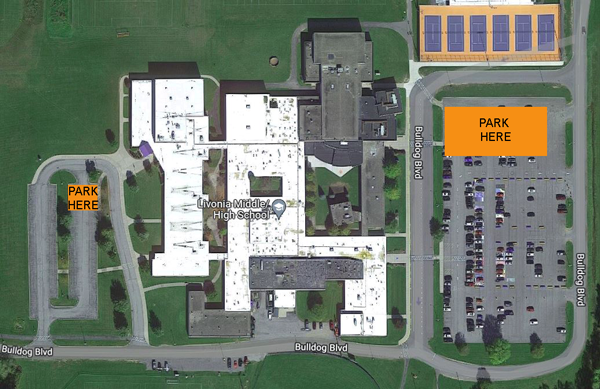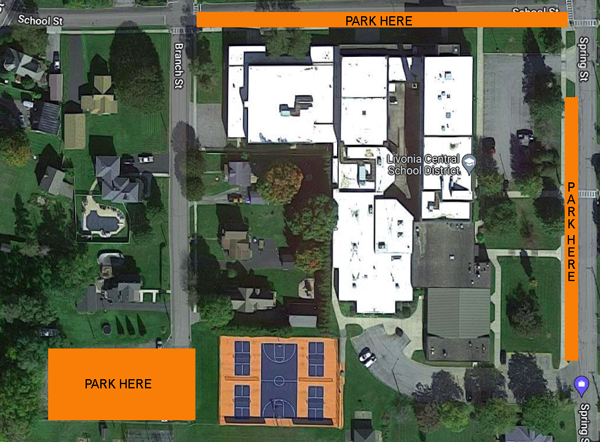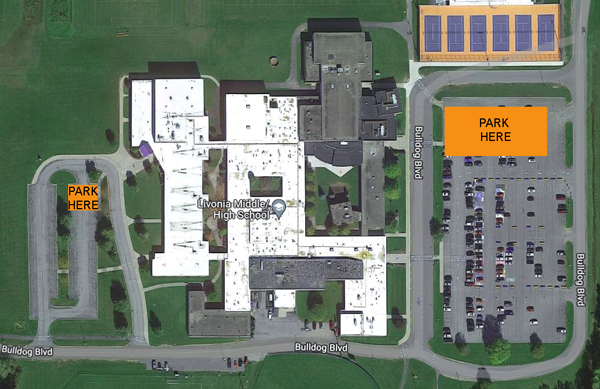 Livonia CSD roads and parking lots will be getting painted on Monday, August 8, 2022 (weather permitting). Please use caution when driving through campus on Monday. If you need to park, please use the spaces indicated or follow the direction of the traffic workers. Thank you.