Join the LCSD family! Positions available for Cleaners, Teacher Aides, and Bus Drivers. Positions are full-time with benefits. Find out more and apply online at
https://livonia.recruitfront.com/
. Deadline to apply is December 23, 2022.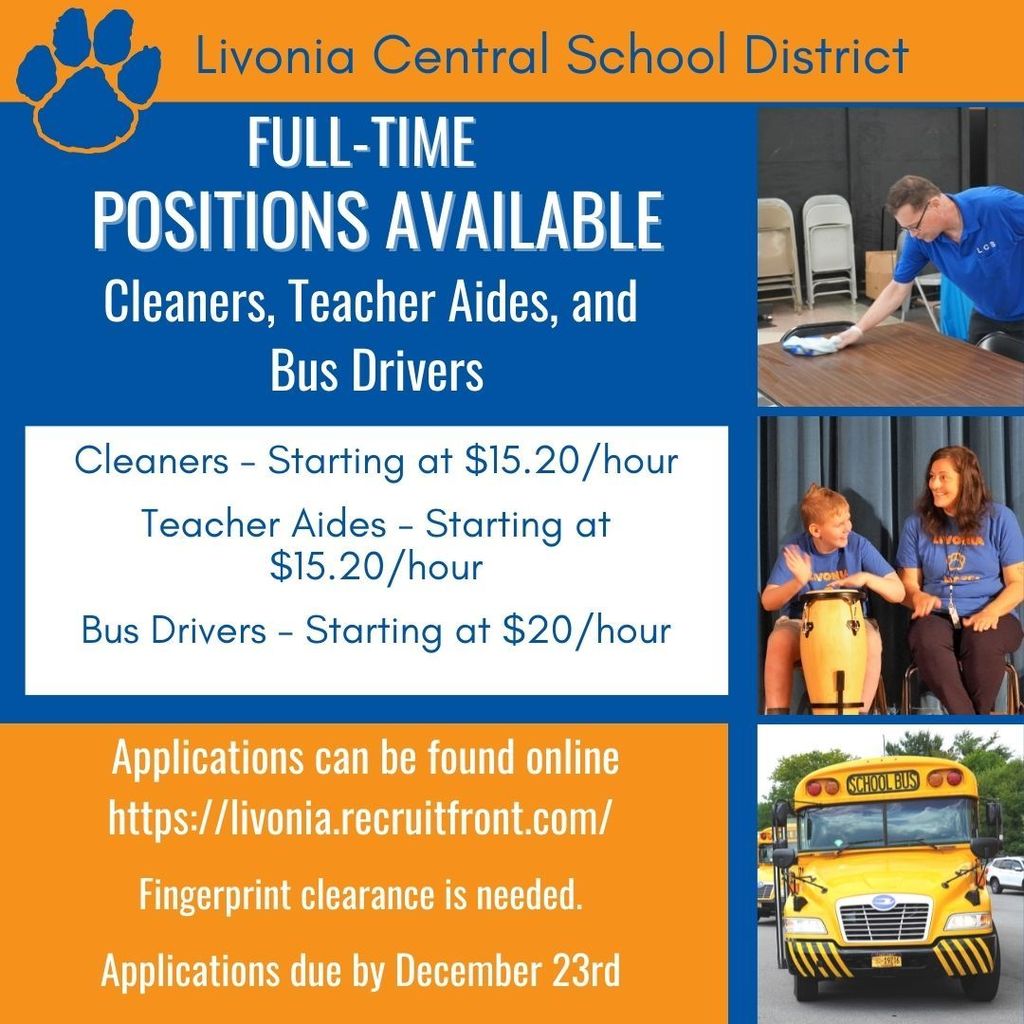 Our Winter Concerts kick off this Thursday, December 1st, with the 5th and 6th Grade Bands and Choruses. Reminder all our concerts start at 7:00 PM and are held in the MHS Auditorium. We hope you join us!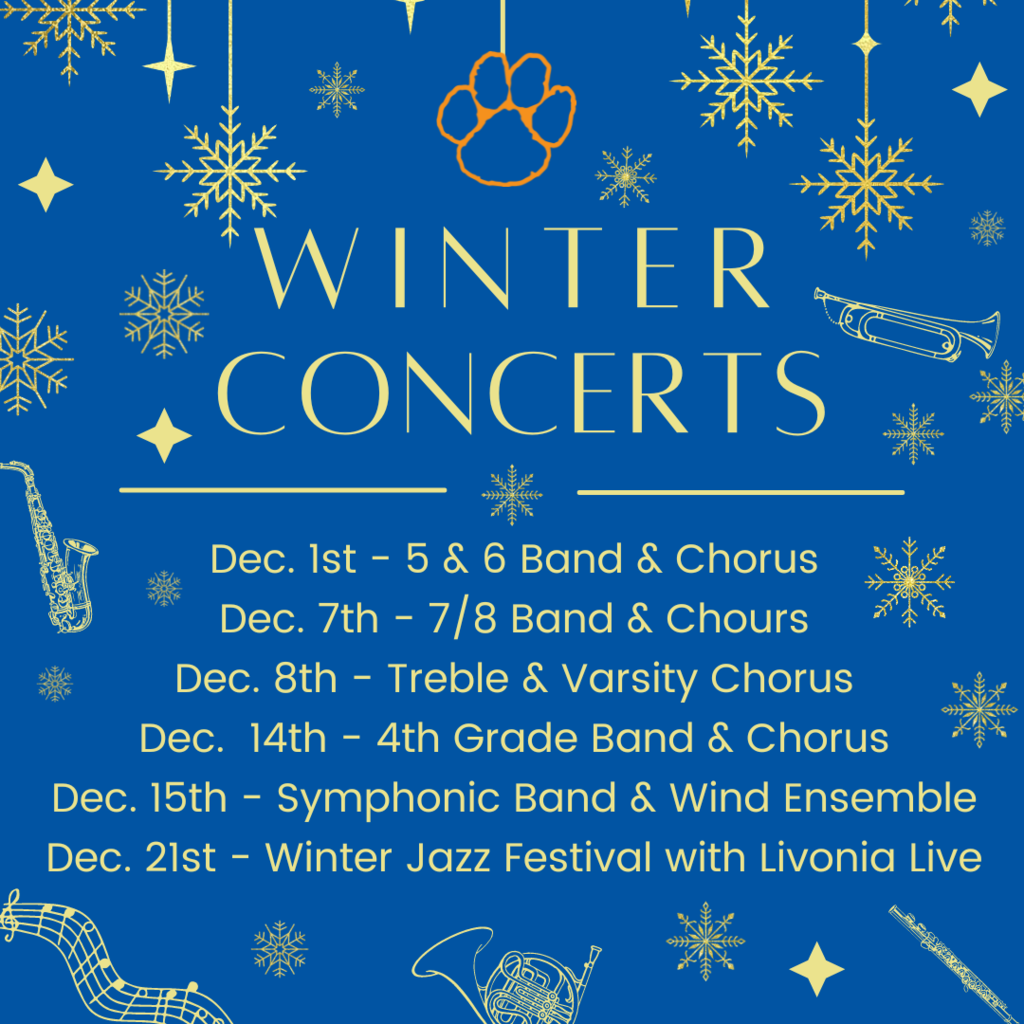 Our schools will be closed November 23-25 for Thanksgiving Break. We hope you have a safe and happy Thanksgiving!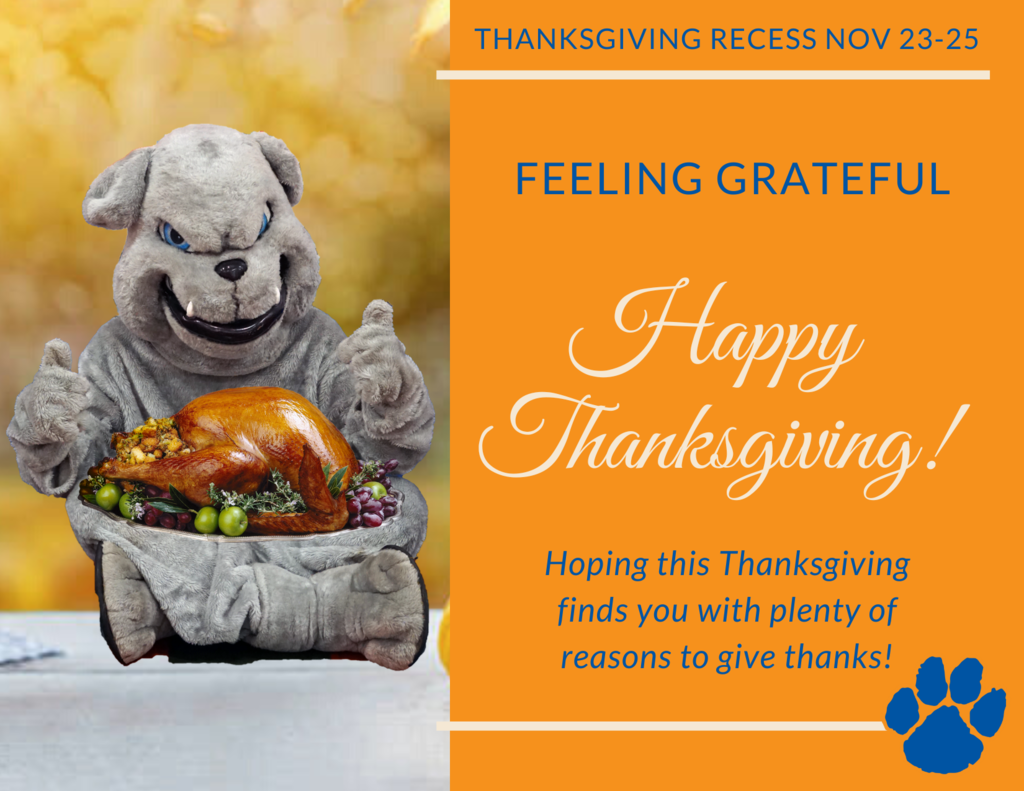 One last Thanksgiving Project thank you to West's Shurfine for turkeys and rolls at discount prices.
Thank you to all the families that donated to our Thanksgiving project. Thirty-eight area families will be gifted with a Thanksgiving dinner this year. A big shoutout to Larry Guilian (who has donated potatoes for 22 years), Old Hickory Golf Club, Rise and Grind Fitness, and Livonia Jr. Bulldogs. We appreciate the generosity of our community and staff and wish you a safe, healthy and happy Thanksgiving.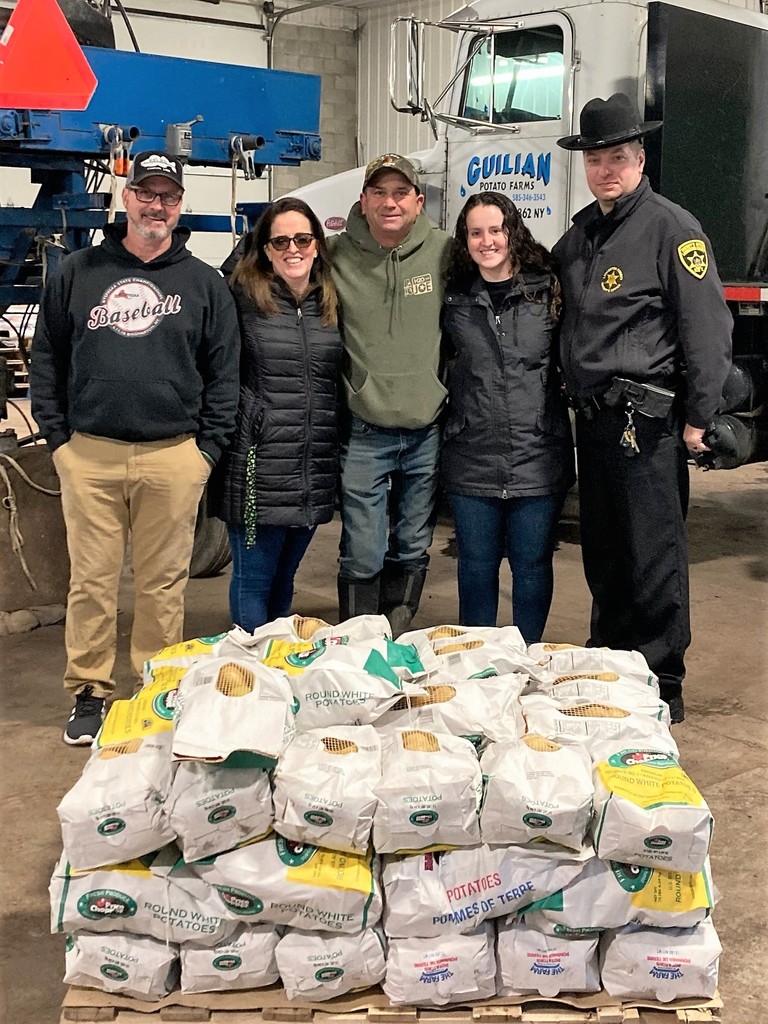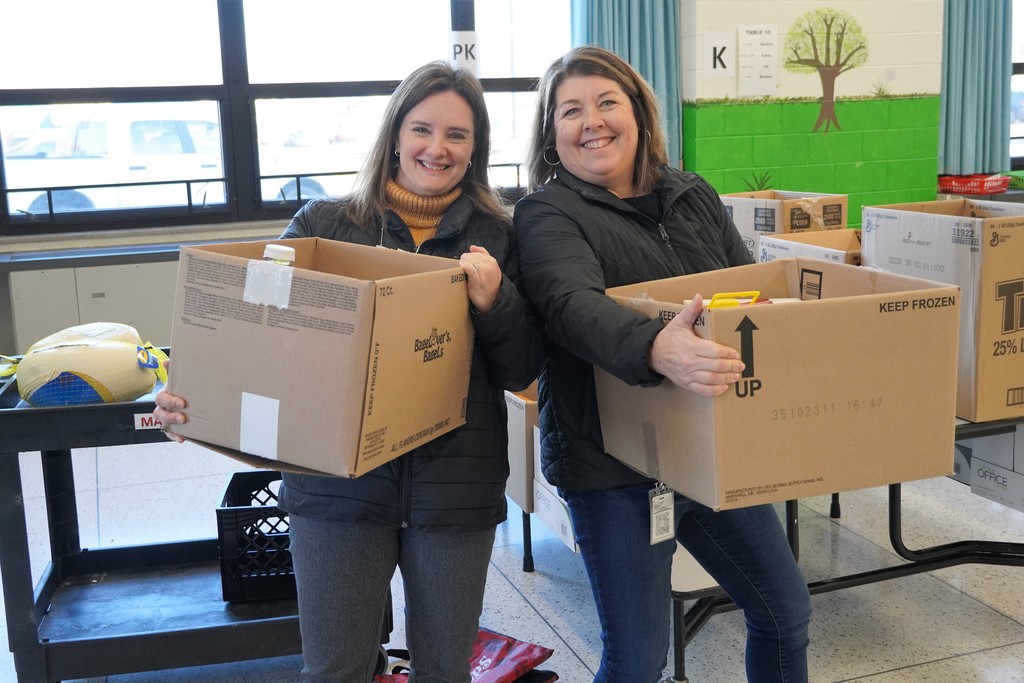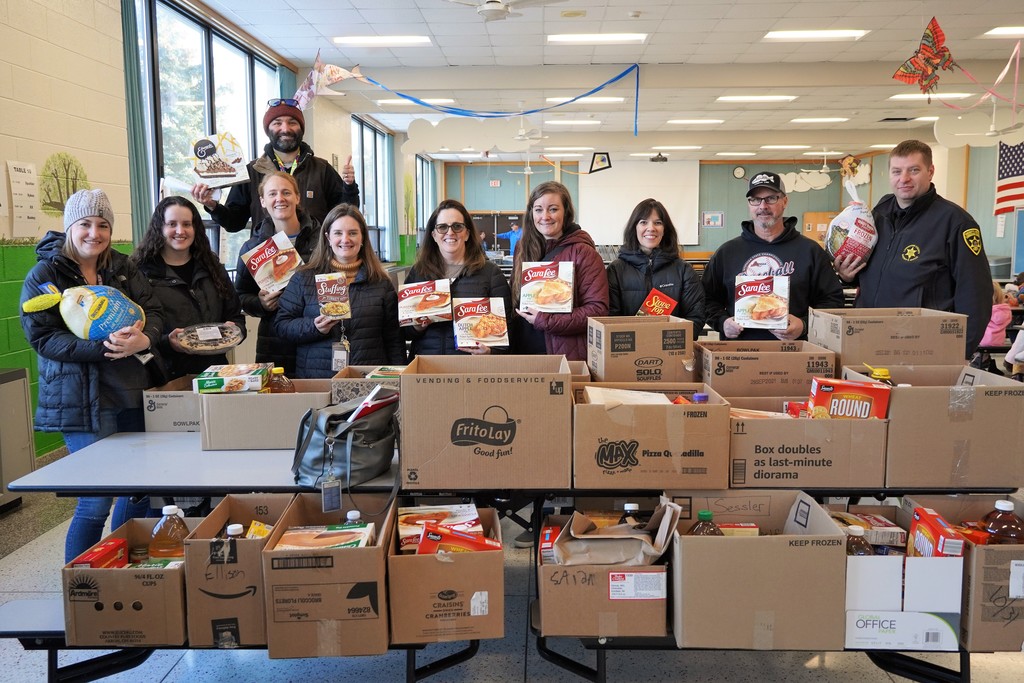 🎅 Save the Date: Breakfast with Santa 📅 Saturday, December 10th, 9am-noon 📍 Livonia MHS Cafe 💵 $7 per ticket, household price $30 ✏️ Reserve your time using this link:
https://forms.gle/zvoo7gi2Q41Up9gi7
Each ticket includes: breakfast, 2 arts and crafts, pictures with Santa, story time and more! All proceeds will be donated to Livonia Toys for Tots Contact:
hcotraccia@livoniacsd.org
with questions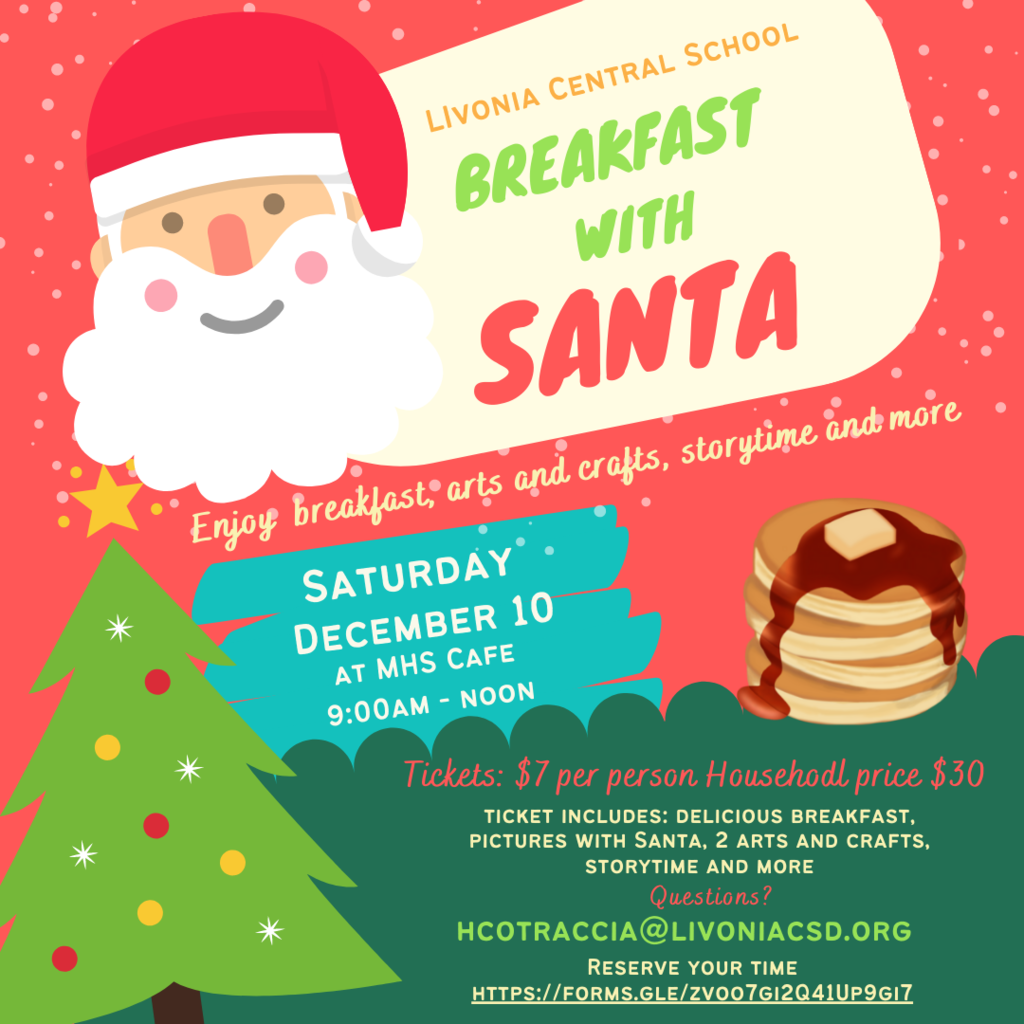 Thank you to everyone who came out to see the Middle School's musical production of Frozen Jr. this weekend! We hope you enjoyed the show!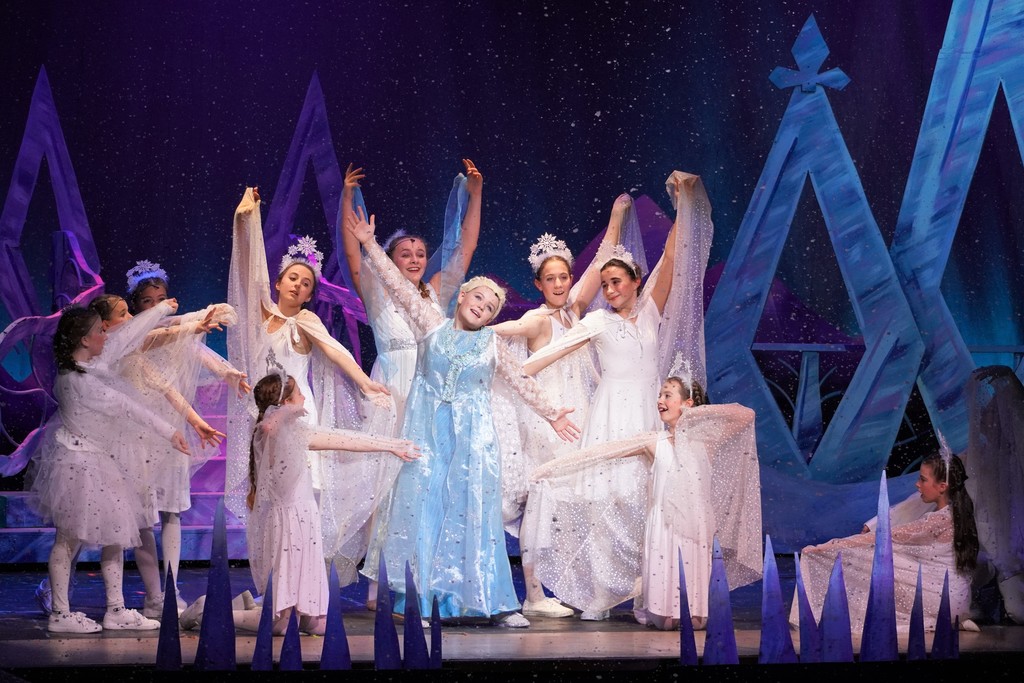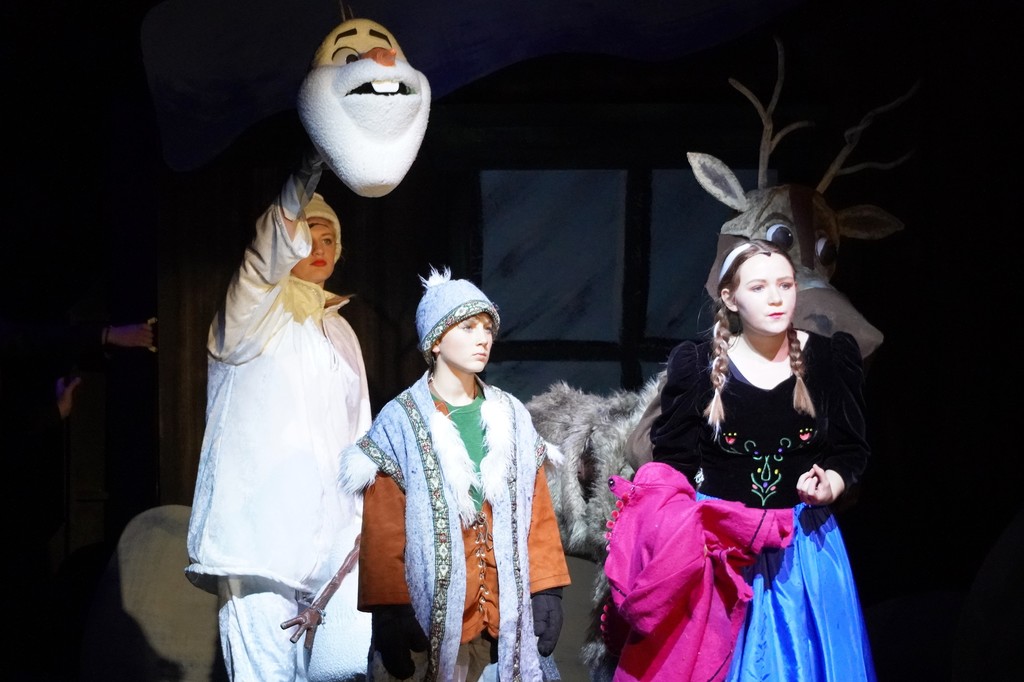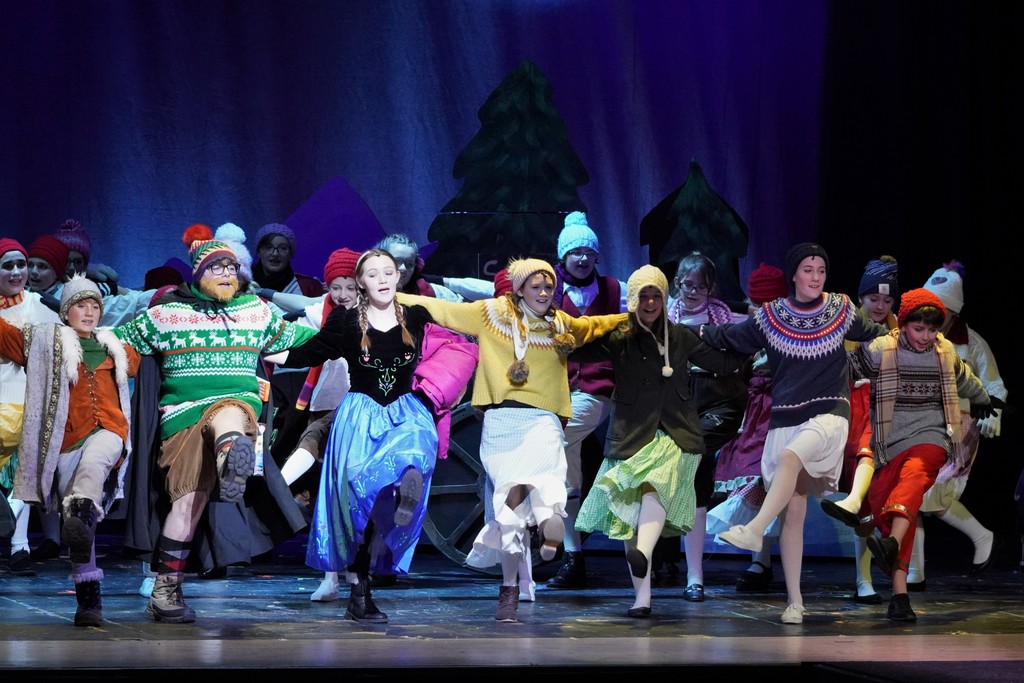 Frozen Jr. tickets will be for sale online until 6 PM tonight and tomorrow at
https://www.showtix4u.com/events/LivoniaFrozen
. The box office will open at 6 PM. Doors to the auditorium will open at 6:30. Please use the main entrance if you arrive before 6:30.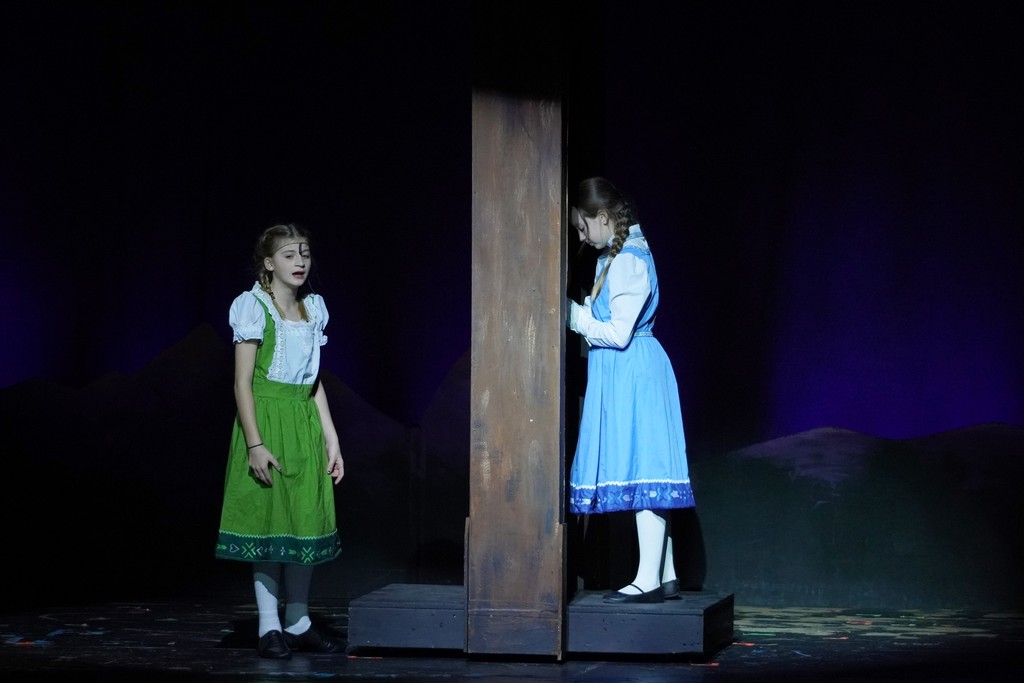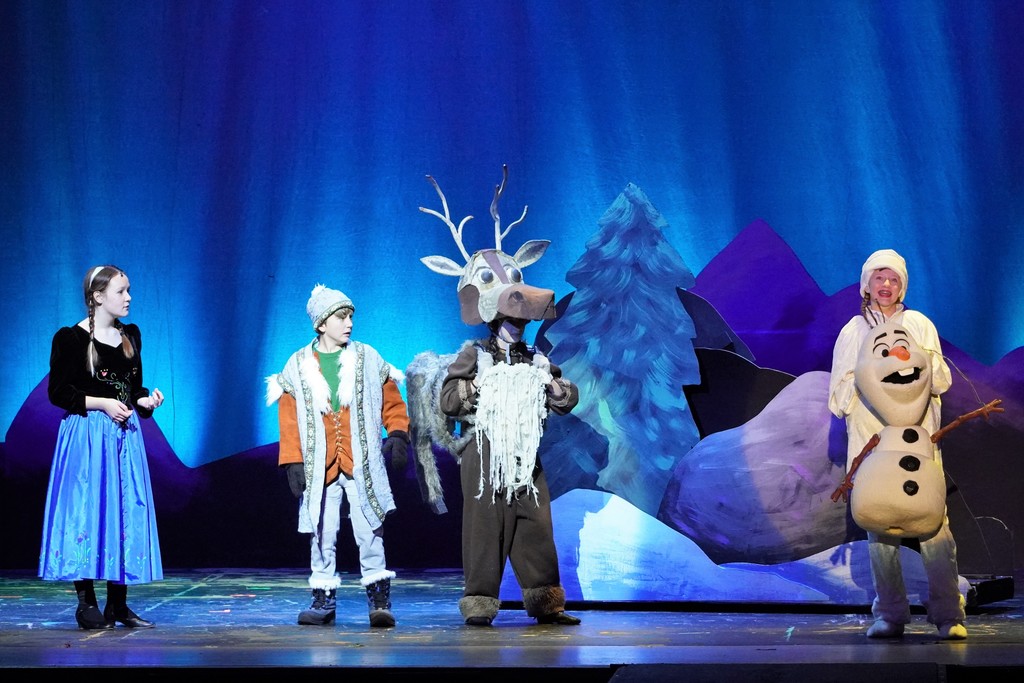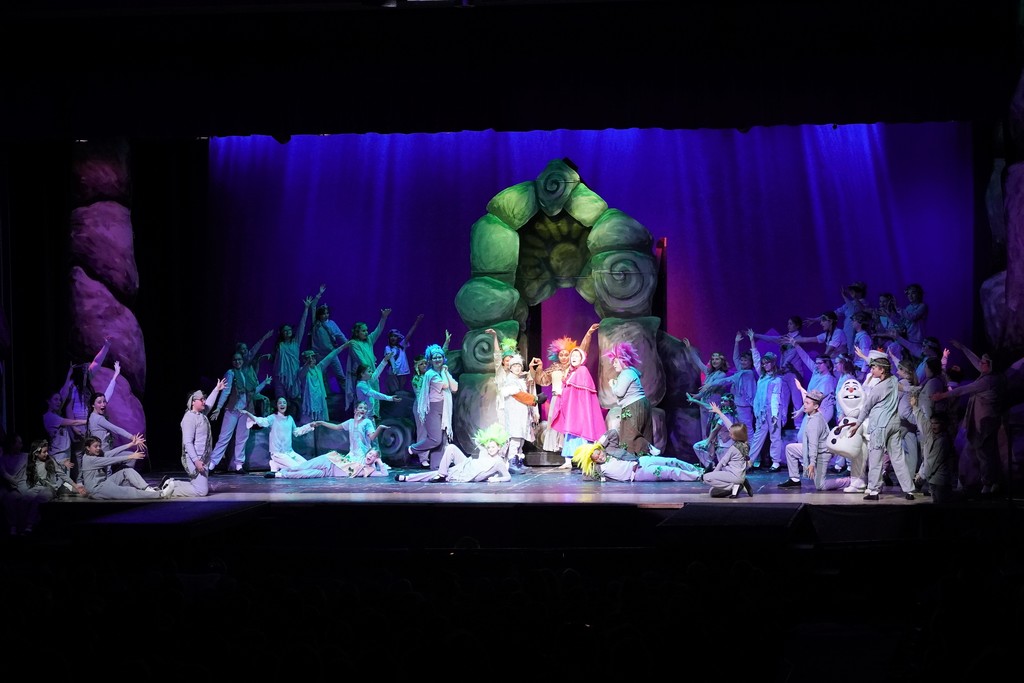 The Academic Challenge Bowl team had the last night of regular season play on Thursday. Though most of the team has been working long hours lately to prepare for this weekend's performances of Frozen (always a good time for a shameless plug!), they still had plenty of energy left to finish strong! They took down Pavilion 360-240, beat Wyoming 420-140, and then closed the night with a 300-250 victory over Byron-Bergen. The team finished in first place with a 7-1 record, with the only loss a forfeit since they had to be back in time for rehearsal for Frozen. (Did we mention that you can see the musical this weekend?) Playoffs will be on Tuesday, November 29. Top scorers for Thursday night were Matthew P (220 points), Peyton B (150 points), and Justin F (110 points), but everyone on this team has the potential to go on a scoring run! Nice job! - Coach Scheuer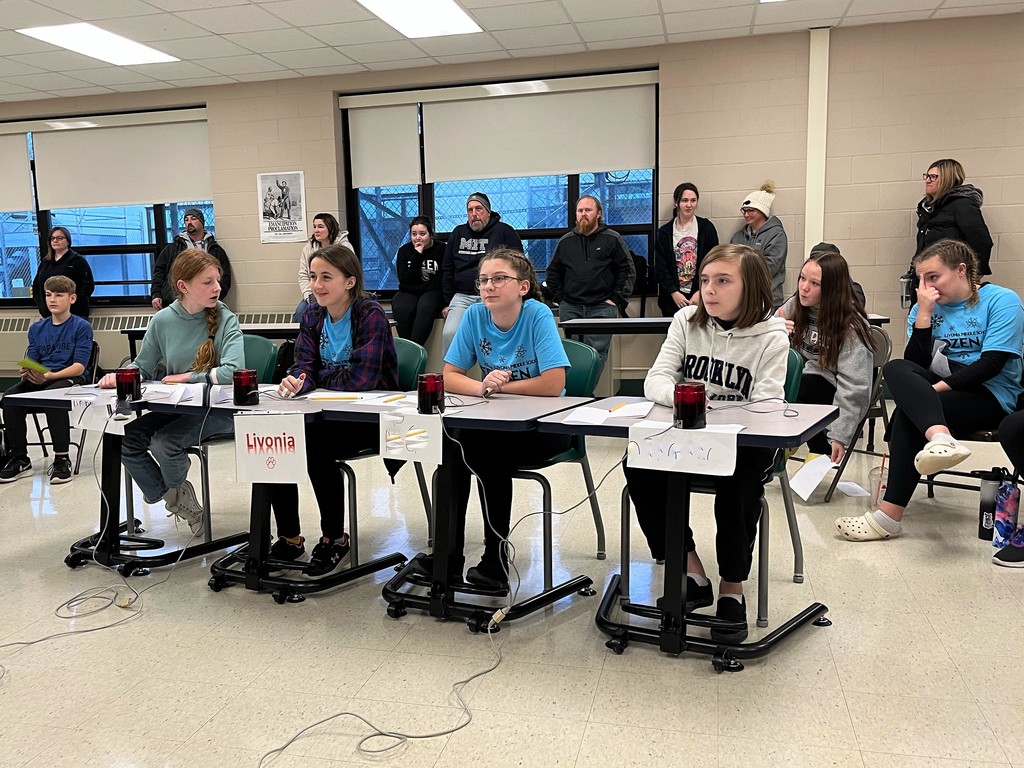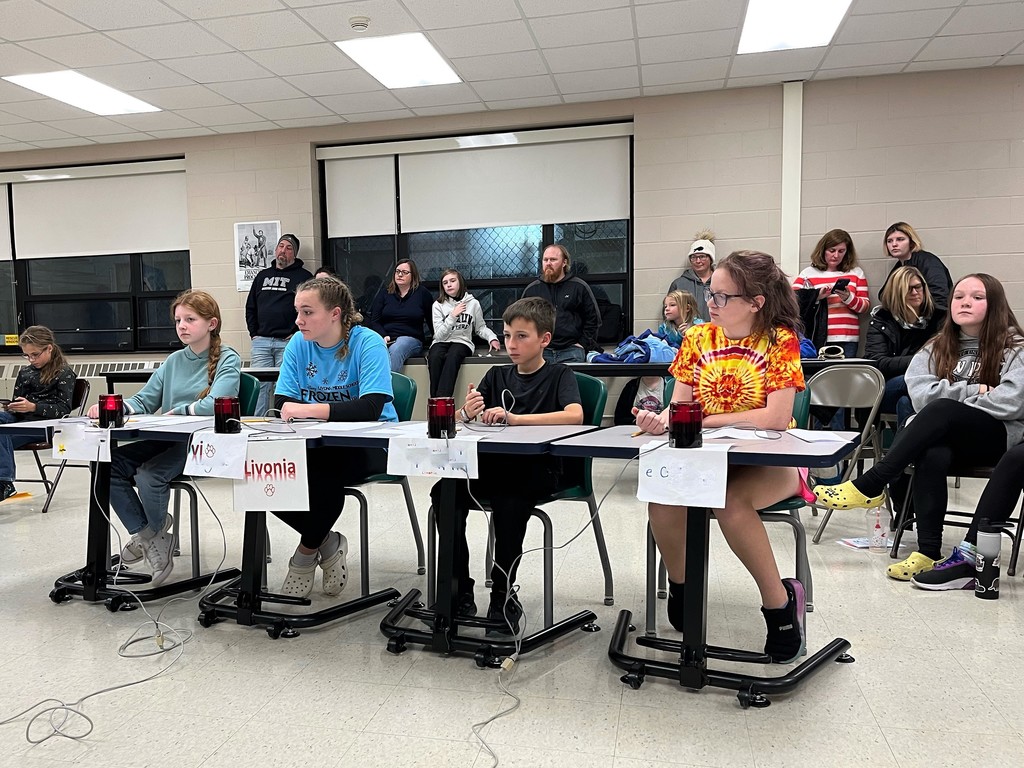 Wednesday is TAKE A STAND Day! We encourage students and staff to wear pink and take a stand to be kind! #thinkpink #bekind ❓ Why do we wear pink? The idea comes from two Nova Scotia HS students in 2007. When a fellow student was being bullied for wearing a pink shirt, they decided to take a stand. They went out and bought pink shirts to give to fellow students to show their support. Pink shirts have now come to symbolize taking a stand against bullying.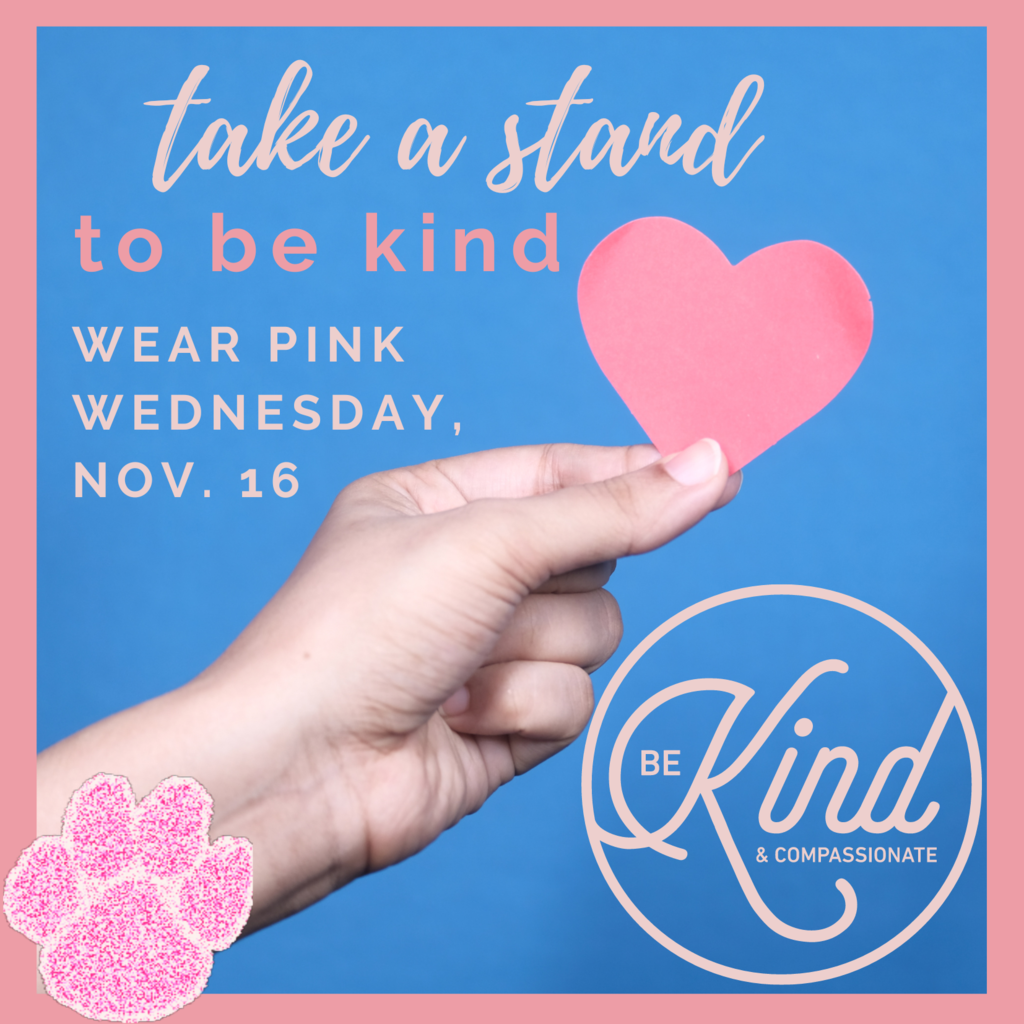 Thank you for your service.
Ms. Presler's and Mrs. Robinson's classes made a special message for our Veterans!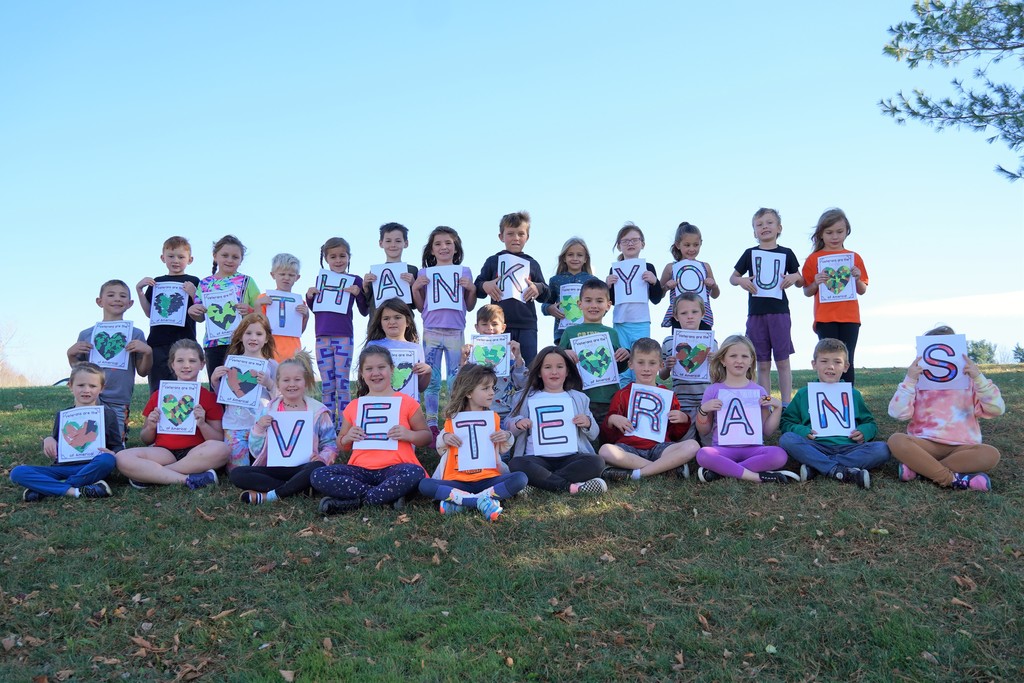 📅 November 2022 Calendar Reminders November 10, 21, and 22 are half days Pk-12 November 11, and 23-25 school is closed
The Fall 2022 Focus is now available online at
https://5il.co/1kbj6
. If you require a printed copy of this edition, please fill out this form
https://forms.gle/3ZS3THjVRFbqF3LL6
before November 14th.  We will purchase a printed copy from our print service and mail it to the address provided.  Please plan for approximately 3-5 weeks for delivery.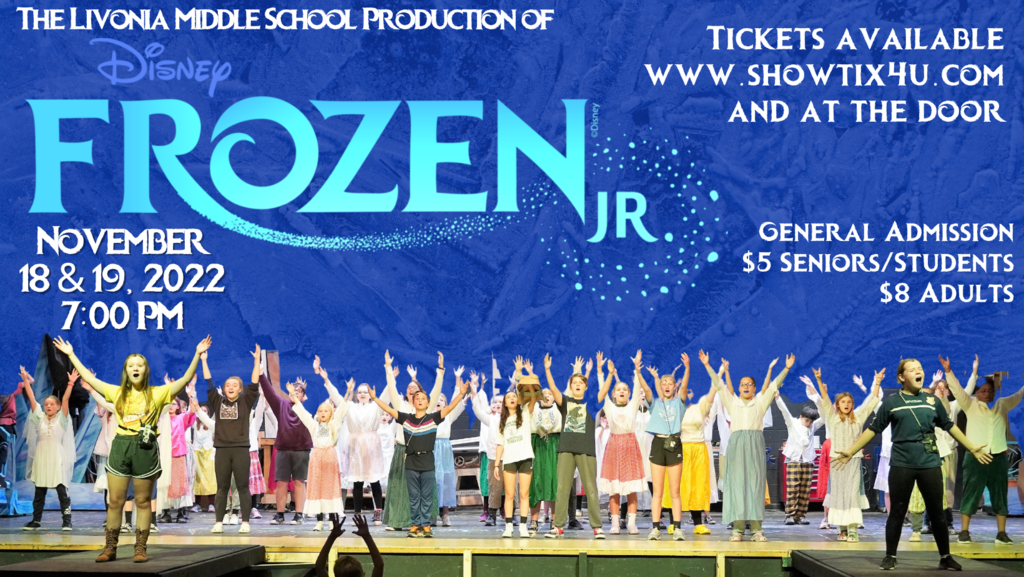 November 21st BOE meeting will begin at 5:00PM - It is anticipated the Board will enter Executive Session at the start to discuss matters relating to the School Superintendent search process. Regular meeting to immediately follow.
🎃👻 Reminder our annual Trunk or Treat and Haunted House event is tonight, Sunday October 30th! 🎃 Trunk or Treat runs 4-6 PM and is catered to students through 4th grade. 👻The Haunted House is 6-8 PM and open to all who dare but groups of students must have an adult present to participate. Donations will be accepted for both events and proceeds go to Livonia Toys for Tots.
It was a beautiful frosty morning in Bulldog Country!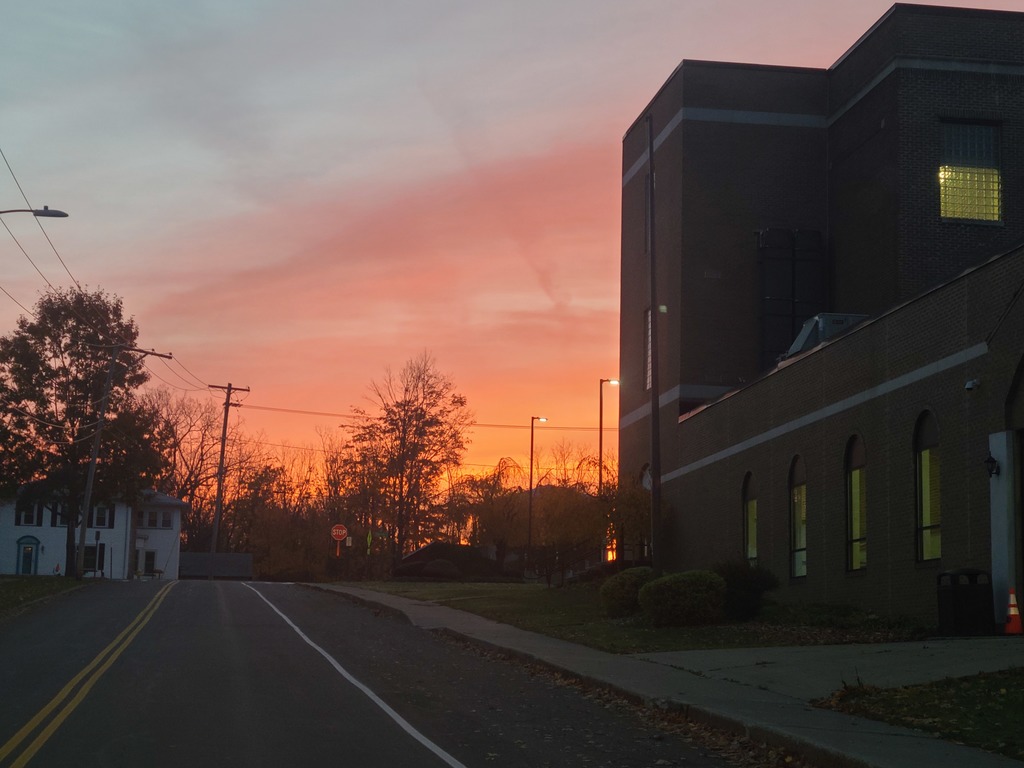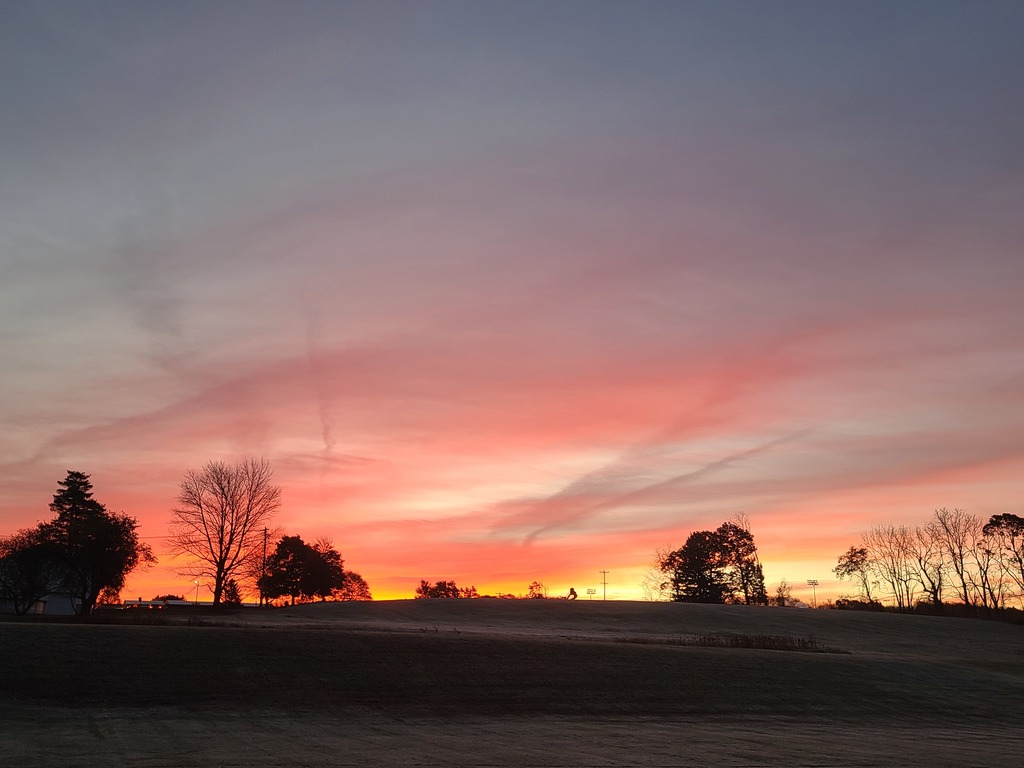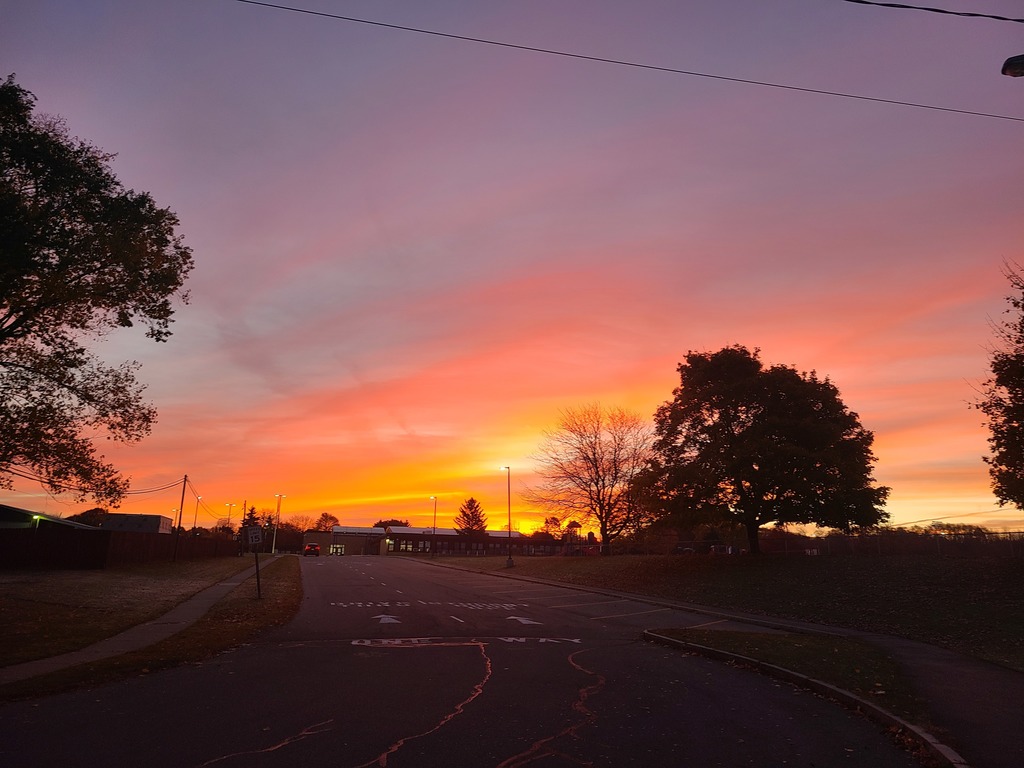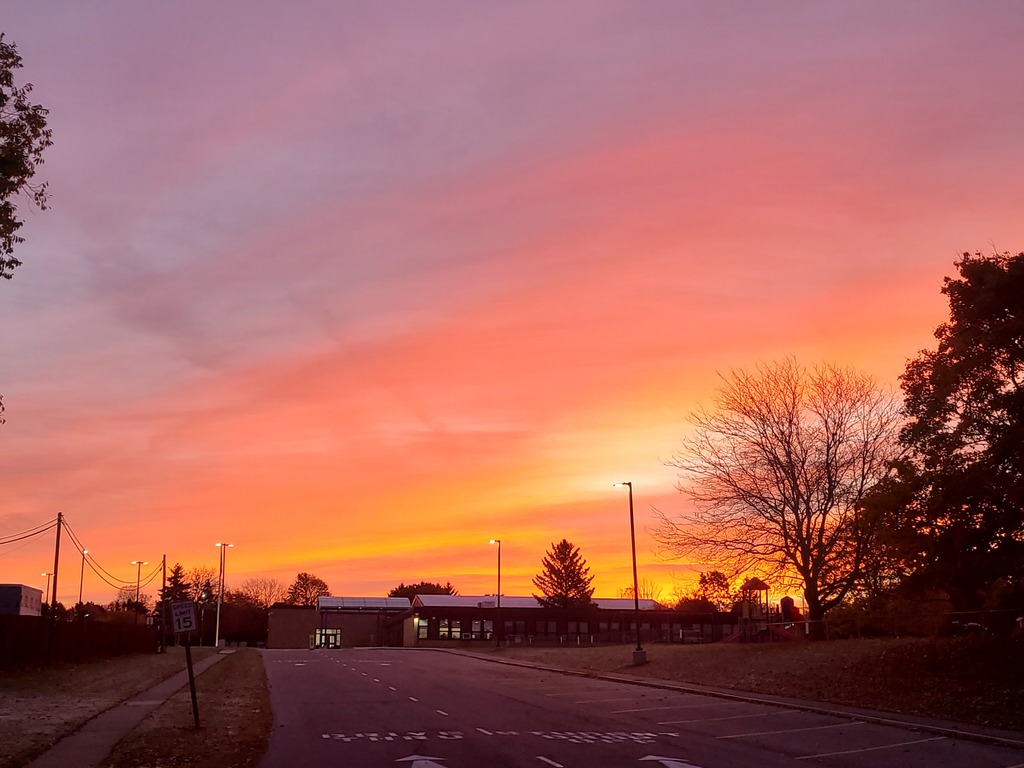 Sharing as a community partner - Free Car Seat Check on Saturday from 9-noon at the Lakeville Fire Department.